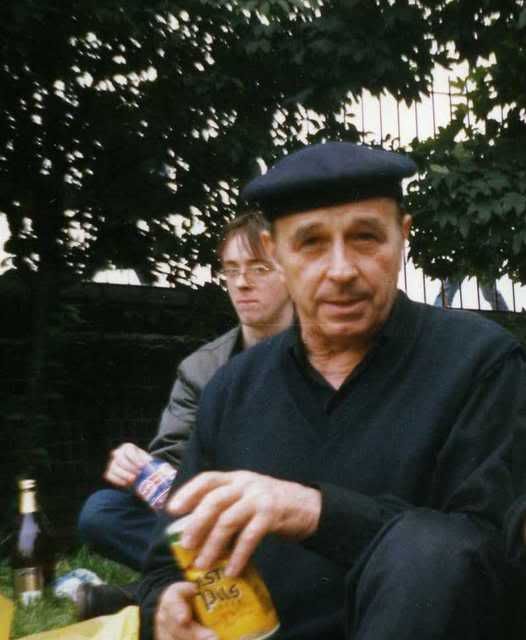 Raymond Introduction / Lights / Gates Of Hell / Stay / Dance On You Fool / Raised In A Prison / Witch Hunt / Roger / Another Day Another Death / Our Life Our World
Cry Of The Morning / Is God A Man / No Doves Fly Here / The Mirror Breaks / Never Understood / Raymond Again / Youth
Thanks to Jim Lawton for the lend of this release – sound quality on this starts nice then goes down a bit then picks up a bit…just about!
I uploaded the cassette onto the site not so much because of The Mob (as the sound quality is not that great) but because of the reason that this gig was organised in the first place. 
Raymond's birthday bash, a day in November that various band's continued to organise and perform at, well into the 1990's. Raymond would normally get a hand out of cash from the gig's takings at the door after these events which was great to see.
Raymond was so kind and generous to a much younger Penguin. I used to stay with him a fair bit in that council estate just off Caledonian Road in Kings Cross. He also took me to loads of gigs all over the place in his grey Vauxhall Viva. The car boot normally had a little food and drink to share with  any of the bands we were going to witness. Food and drink that he could sometimes ill afford.
I still have a lot of love for this guy. It is a shame he is not here anymore to still hear this from me personally.