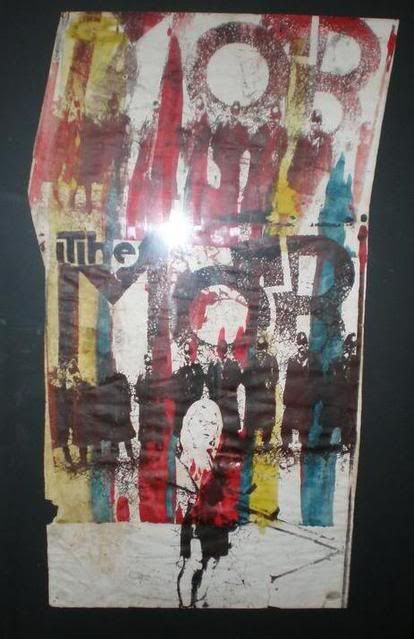 Crying Again / Youth / Frustration / Never Really Cared / Too Young / Last Years Thing / All Went Wrong / Youth / It's A Rip Off / The Fast One / Appearance / Violence / Louie Louie
Mixing desk tape of the early era of the Mob, on tour with Here And Now and a couple of bus loads of other support acts. Songs written way before the 'peace punk' tag that they had to carry around until the end of 1983. Grant Showbiz on the mixing desk mic, an able guitarist, a VERY angry bassist, and one shit hot drummer in Graham Fallows who also sings a few of the tracks.
Two cover versions, It's A Rip Off by Marc Bolan and T Rex, Louie Louie originally by the Kingsmen of course.
Enjoy, but if you are hoping for songs about dead children in playgrounds prepare to be disappointed.
Original artwork above from 1978/79 painted by Wilf (RIP)