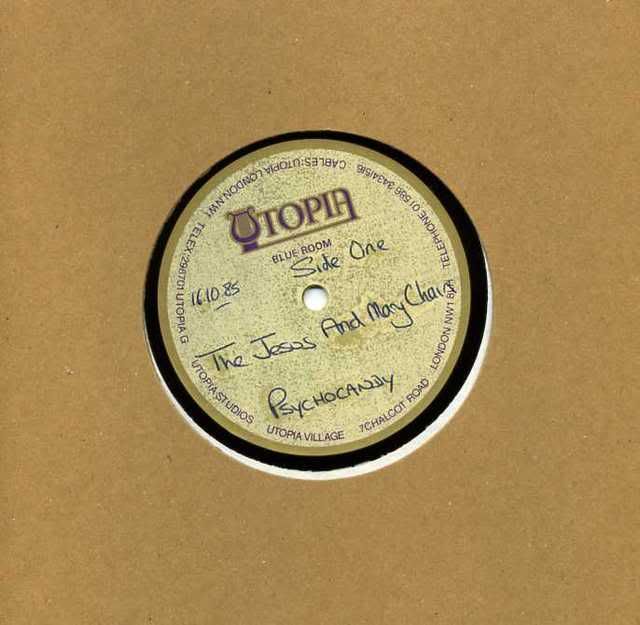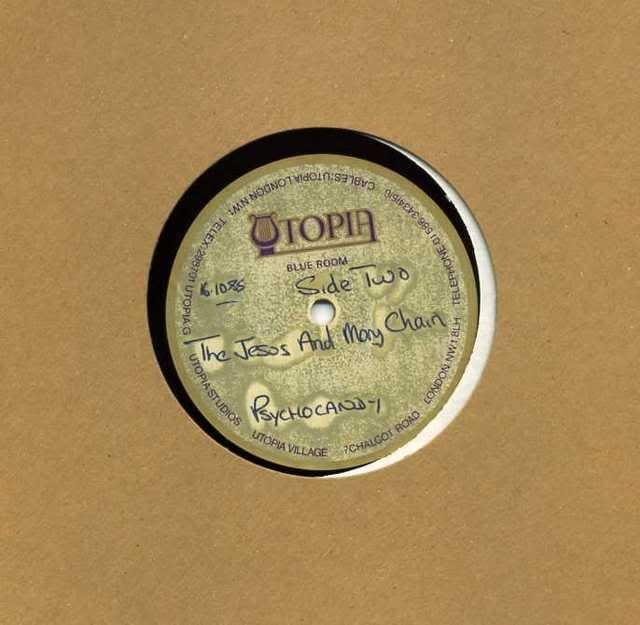 Original pressing plant acetates
Indebted to John (actually several last names that I know of
) for reminding me of this record on a recent comment he wrote. Three tracks from a band from East Kilbride, up near Glasgow, that turned the music business upside down onto its head and gave it a good shaking for a year or two.
Read J.A.M.C. first nationwide interview in Zig Zag magazine here
Recorded at Southern Studios in Wood Green, London, N22 and ably engineered by John Loder, these sessions ended up on the massive selling LP 'Psychocandy'. Several singles were released from this LP all making the top 40 in the UK. There was a massive buzz about this band at this time in 1985. The inspiration felt for J.A.M.C. led in part to the N.M.E. named 'C86' genre of bands that flooded the gig venues the following year. The likes of The Pastels, Biff Bang Pow, Shop Assistants, and Marychain member Bobby Gillespie's Primal Scream. Of course a lot of these C86 bands had been going before, or during the early stages of J.A.M.C. influence, but this influence opened the doors for the writers in all the music weeklies to push other similar bands, which of course they did with aplomb.
Were they described as 'shoegazers' by some hack in some weekly music paper?
An awesome snippet of tracks from this LP (will not risk uploading the whole LP for obvious reasons) trashy guitars over a soft pop under-beat, perfect for those summer days by the canal, ensure you get the CD or vinyl from ebay or somewhere!