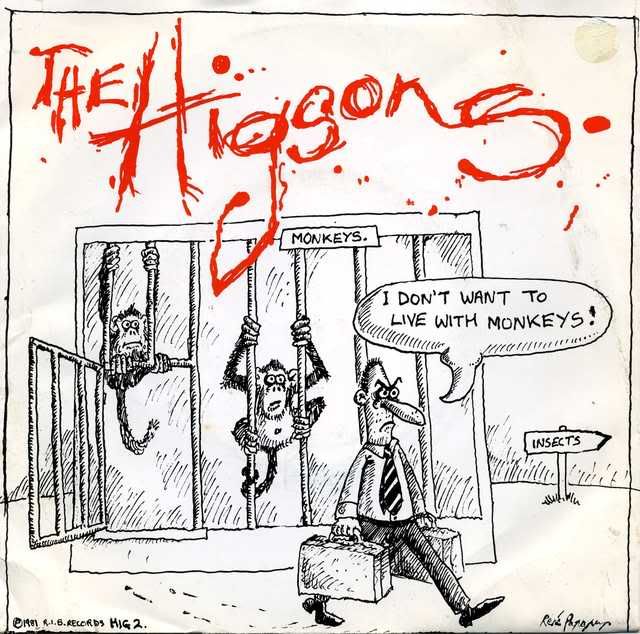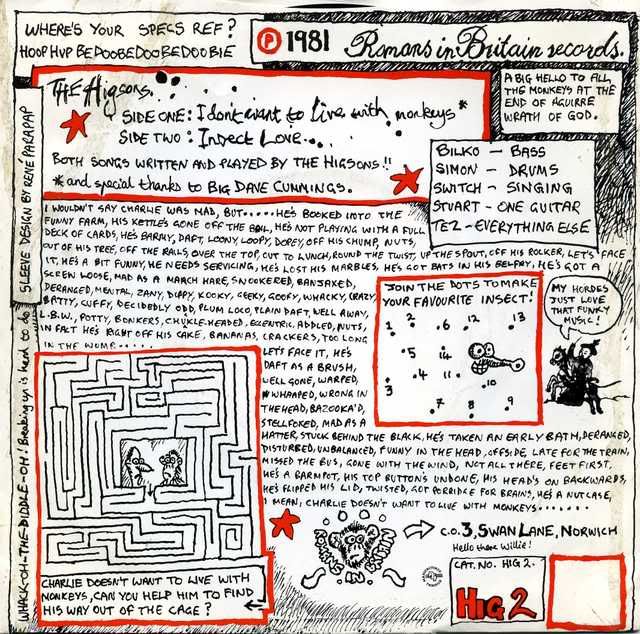 I Don't Want To Live With Monkeys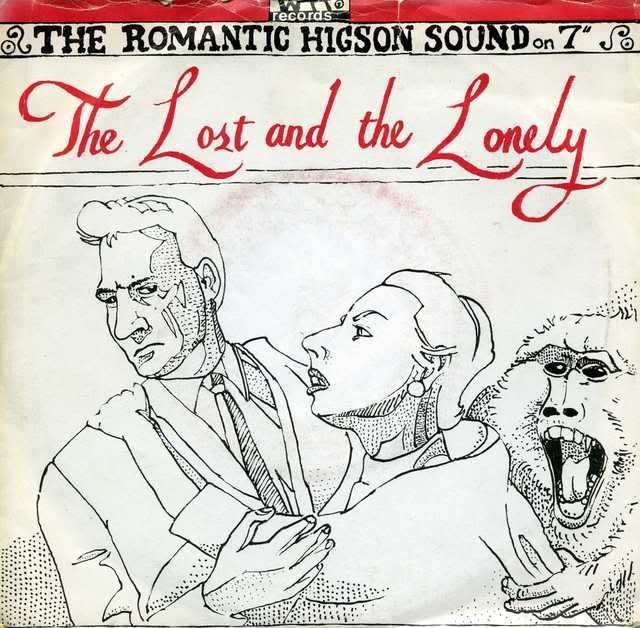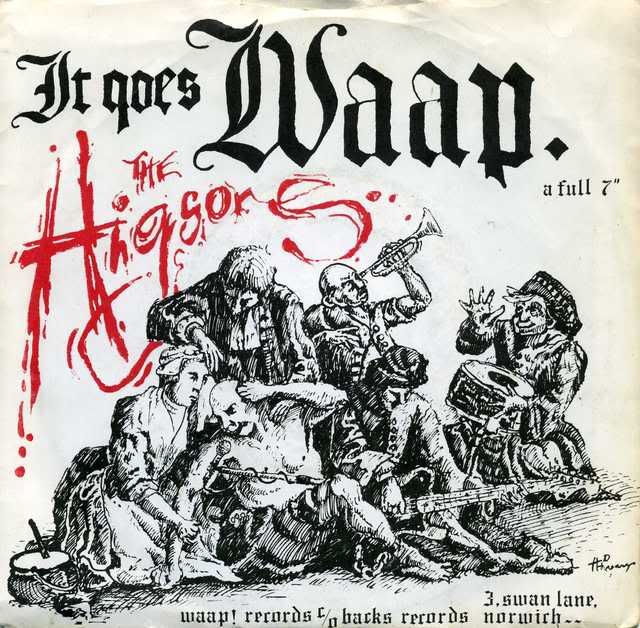 On a day of great sadness for the site (T.H.F.C. lost at White Hart Lane,  and all the rest of the rubbish going on) I have gathered my two Higsons 7″ singles to prove that there can still be fun in music whatever the genre. The genre here: Norwich punk funk at it's best…Absolute class stuff by an underated band. I bought the 'Lost And Lonely' single at the old Virgin record store halfway along and underneath Oxford Street when it had loads of punk and alternative singles in the window. Clint Ruin (Feotus Under Glass etc) served me that day as he worked there on a Saturday.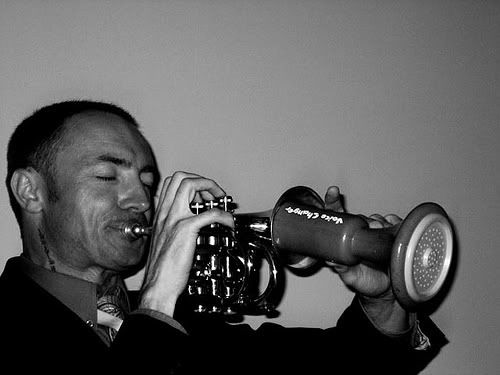 Terry Edwards all round decent egg, has also worked with Nice Cave, Tom Waits, Madness, Tindersticks, Gallon Drunk and a host of others. He does a nice line of jazz tinged material under his own name if you care to search the web. Well worth supporting his work, as he was the guy to help Penguin get loads of folk in cheap / free at the Subway Sect gig the night of John's homecoming sometime ago.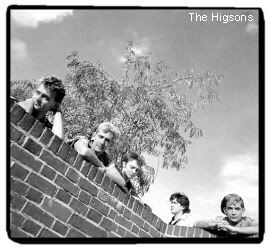 Formed in 1980 at the University of East Anglia in Norwich, Norfolk, England, by Charlie "Switch" Higson (vocals), Terry Edwards (guitar/saxophone/trumpet), Stuart McGeachin (guitar), Simon Charterton (drums), Colin Williams (bass) and David Cummings (guitar), who left the line-up early on, the band originally appeared under a plethora of guises such as the Higson 5, the Higson Brothers and the Higson Experience. They had settled for the Higsons by the time their first single, "I Don't Want To Live With Monkeys' (1981), on the independent label Romans In Britain, was released. The song typified the Higsons" brand of quirky, tongue-in-cheek funk/pop and was treated to extensive airplay by the influential BBC radio disc jockey John Peel, achieving a number 2 position in the UK independent chart. A new label, Waap, brought with it a second single, "The Lost And The Lonely" (1981), followed by "Conspiracy" (1982). A contract with Chrysalis Records ensued for two singles, "Tear The Whole Thing Down" (1982) and "Run Me Down" (1983). They returned to Waap for "Push Out The Boat" in 1983 and yet another change of label (Uptight) for a cover version of Andy Williams' "Music To Watch Girls By". The single failed to provide that elusive hit and was followed by the album The Curse Of The Higsons, combining several single sides with new material. Another move, to EMI Records' R4 label, yielded "Take It" in 1985, but although Cummings had rejoined for the single, the Higsons played their final gig in March 1986.
A posthumous release by Waap, Attack Of The Cannibal Zombie Businessmen, married both sides of the first three 45s with six unreleased cuts, including a cover version of the Buddy Miles track "Them Changes". By that time, Charlie Higson had turned his hand to writing comedy, notably with comedians Harry Enfield and Vic Reeves; he later became the co-writer and star of BBC Television's The Fast Show, and published a number of serious novels. Charterton formed the short-lived Eat My Bed, and then Brazilian Nightmare with ex-Serious Drinking pair Pete Saunders (ex-Dexys Midnight Runners) and Jem Moore. Terry Edwards later performed with, and produced, Yeah Jazz, released a single as New York, New York ("Roger Wilson Said"), teamed up with Madness' Mark "Bedders" Bedford as the Butterfield 8, and established a career as one of the UK's leading session players, in addition to recording with his own band, the Scapegoats. David Cummings, meanwhile, joined Lloyd Cole's Commotions in 1986 and later joined Del Amitri.