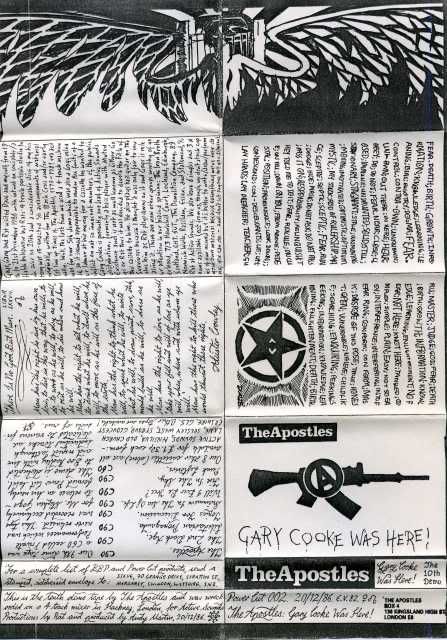 The End / The Beginning / The Agenda / Tomorrows Children / A Folk Song / Number 23 / Eric's Detachables / Strange Fruit / A Sniper And A Scarecrow / The Survivors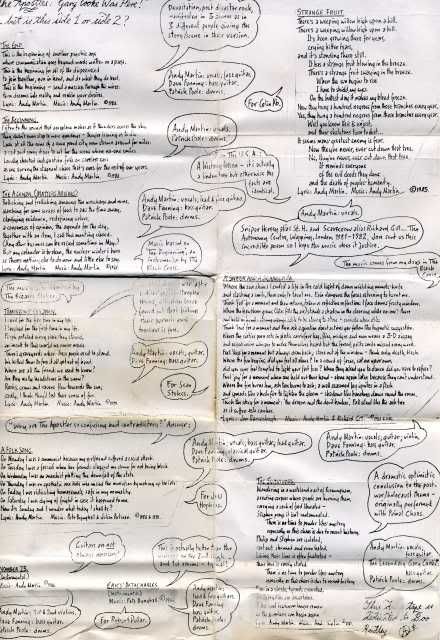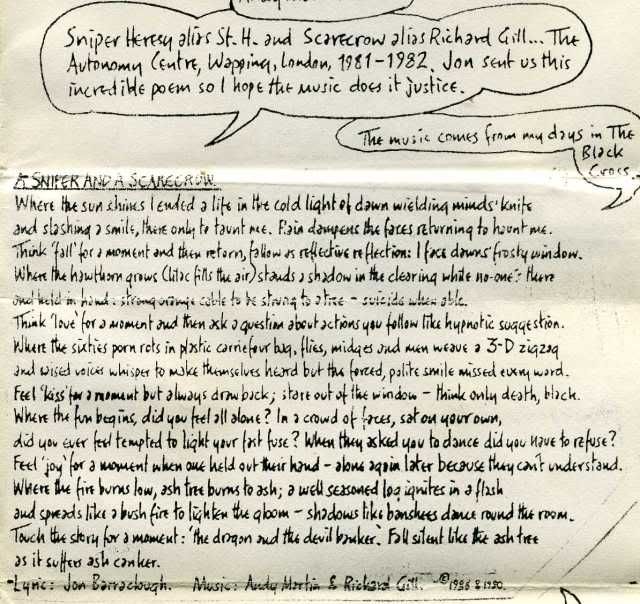 Lyrics written by Jon Barraclough in memory of Sgt Heresy and Scarecrow who just barely 'existed' at the Derby Lodge, St Monicas Hospital and Campbell Buildings squats in the late 1970's.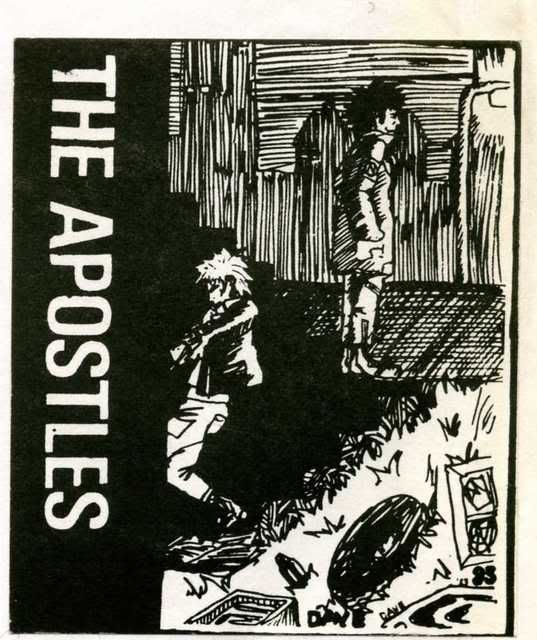 Presenting the 10th Apostles demo tape this time originally released on B.B.P. tapes, recorded in 1986 at Brougham Road, Hackney with a line up of Andy Martin, Dave Fanning. Patrick Poole AKA Rat and the mysterious Gary Cooke from Active Sounds Distribution performing on one track 'Survivors'.
A mix of 1986 material and old 1979 – 1981 tracks, originally composed by The Apostles, Black Cross and Primal Chaos with new lyrics. Tracks entitled Tomorrow's Children, A Folk Song,  Erics Detachables (instrumental),  A Sniper And A Scarecrow and The Survivors are all old compositions.
A very good tape this, with a whole mixture of genres highlighted by this adaptable band.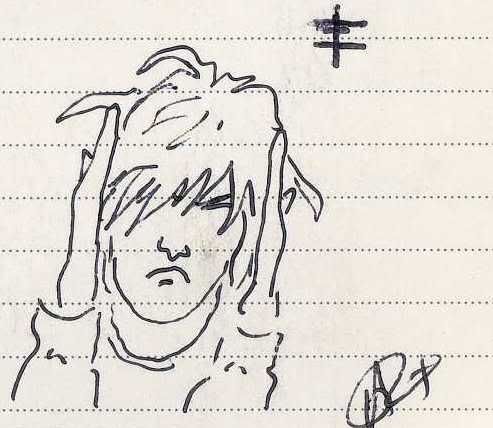 The picture above is part of a set that Andy Martin drew of me and the way I looked during the mid 1980's, I am quite fond of them and never thought of chucking them away!