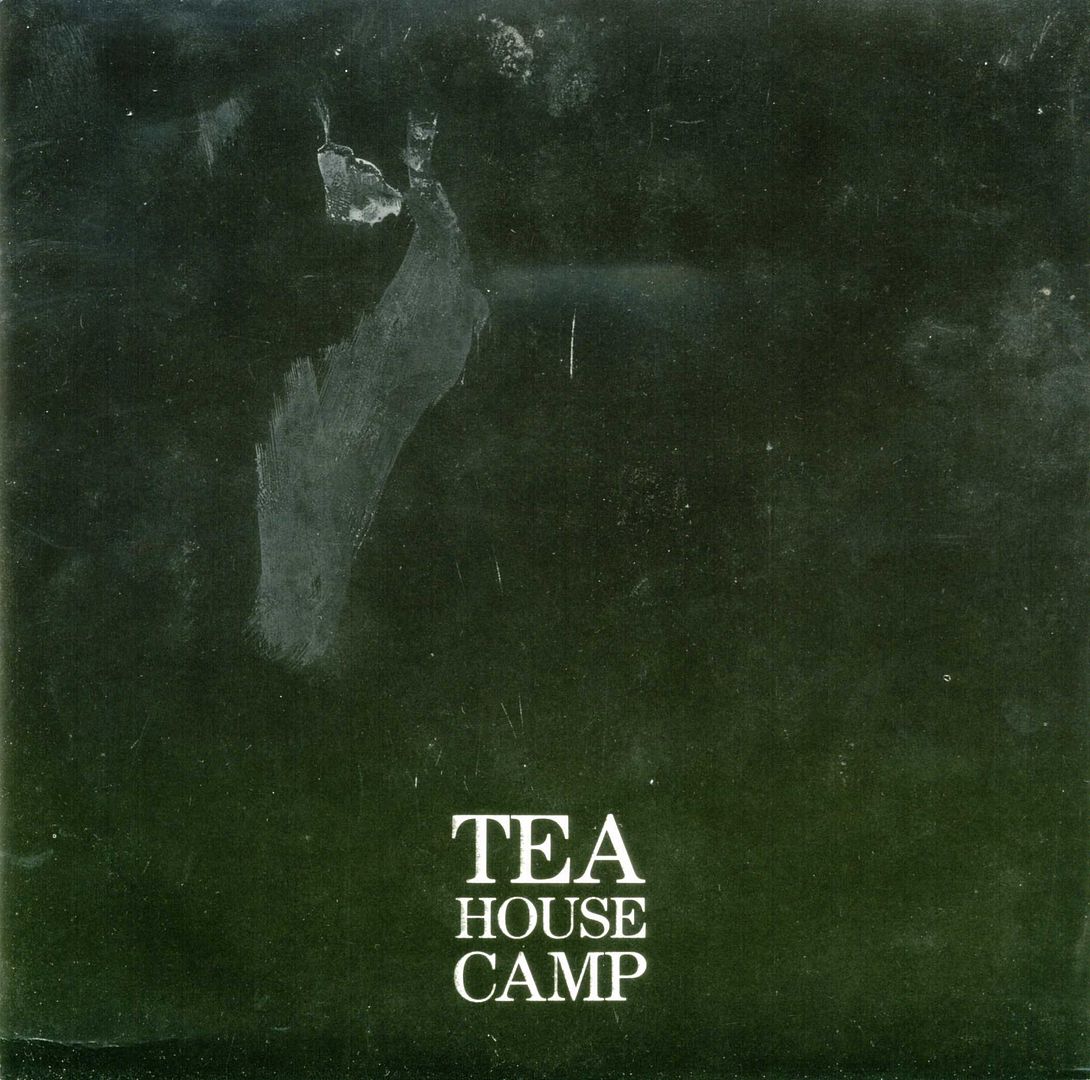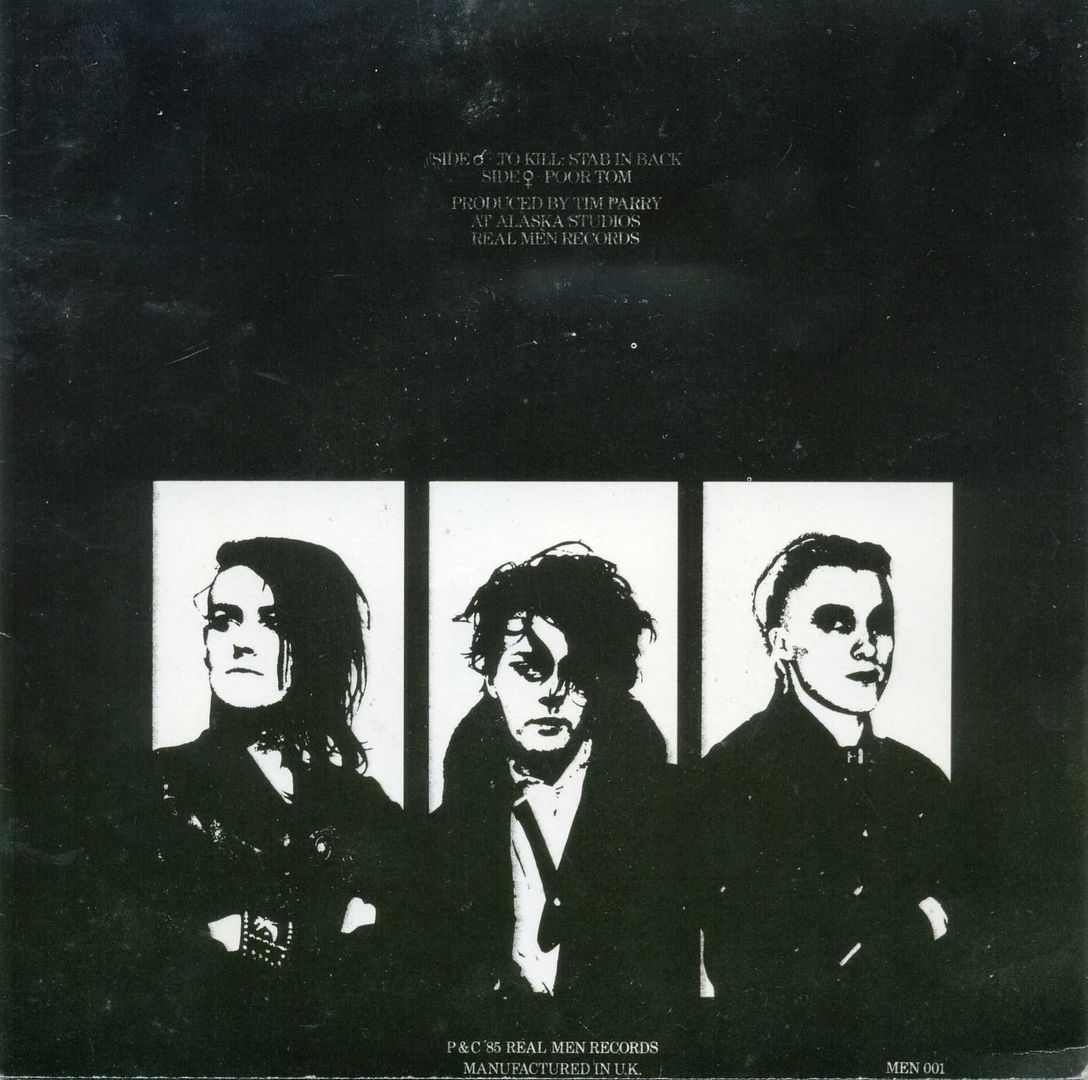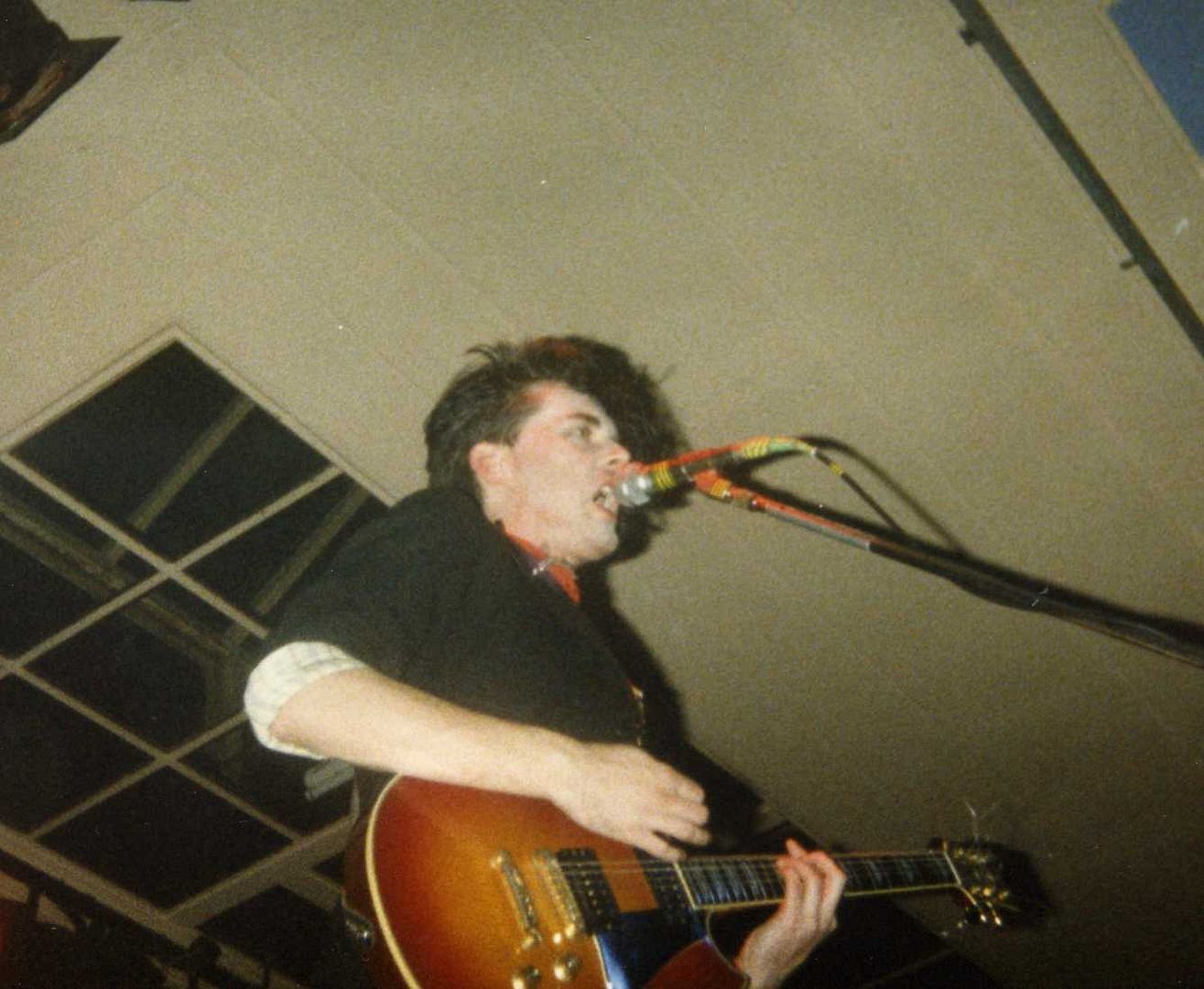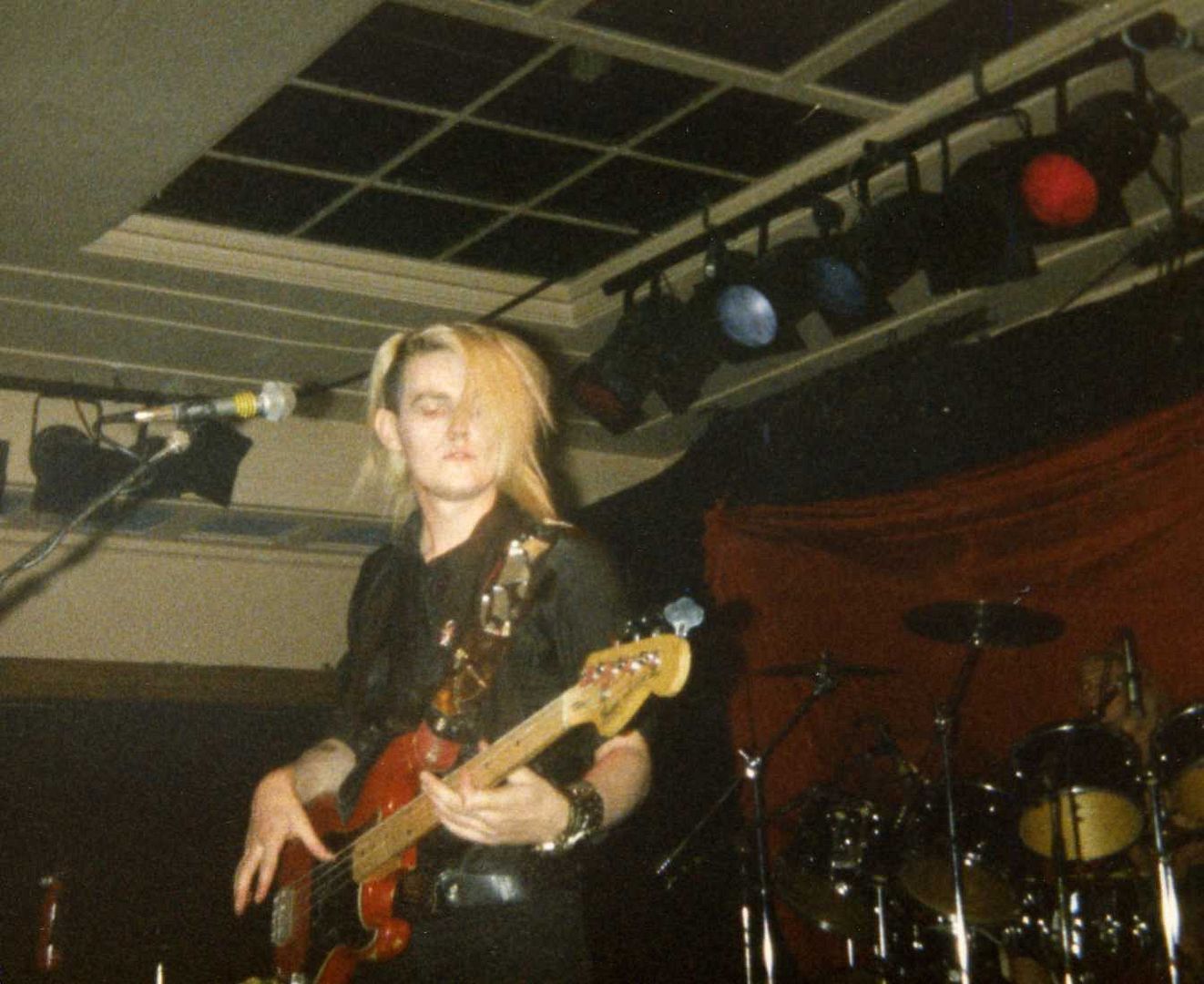 Palace Of Dreams / Redneck Greenback / St Augustine / Palace Of Dreams 2 / To Kill Stab In Back / Poor Tom – second demo cassette and 7″ single 1985
Getting Rich Is Glorious / Palace Of Dreams / Let's Get Physical / You Can Have Anything – first demo cassette 1984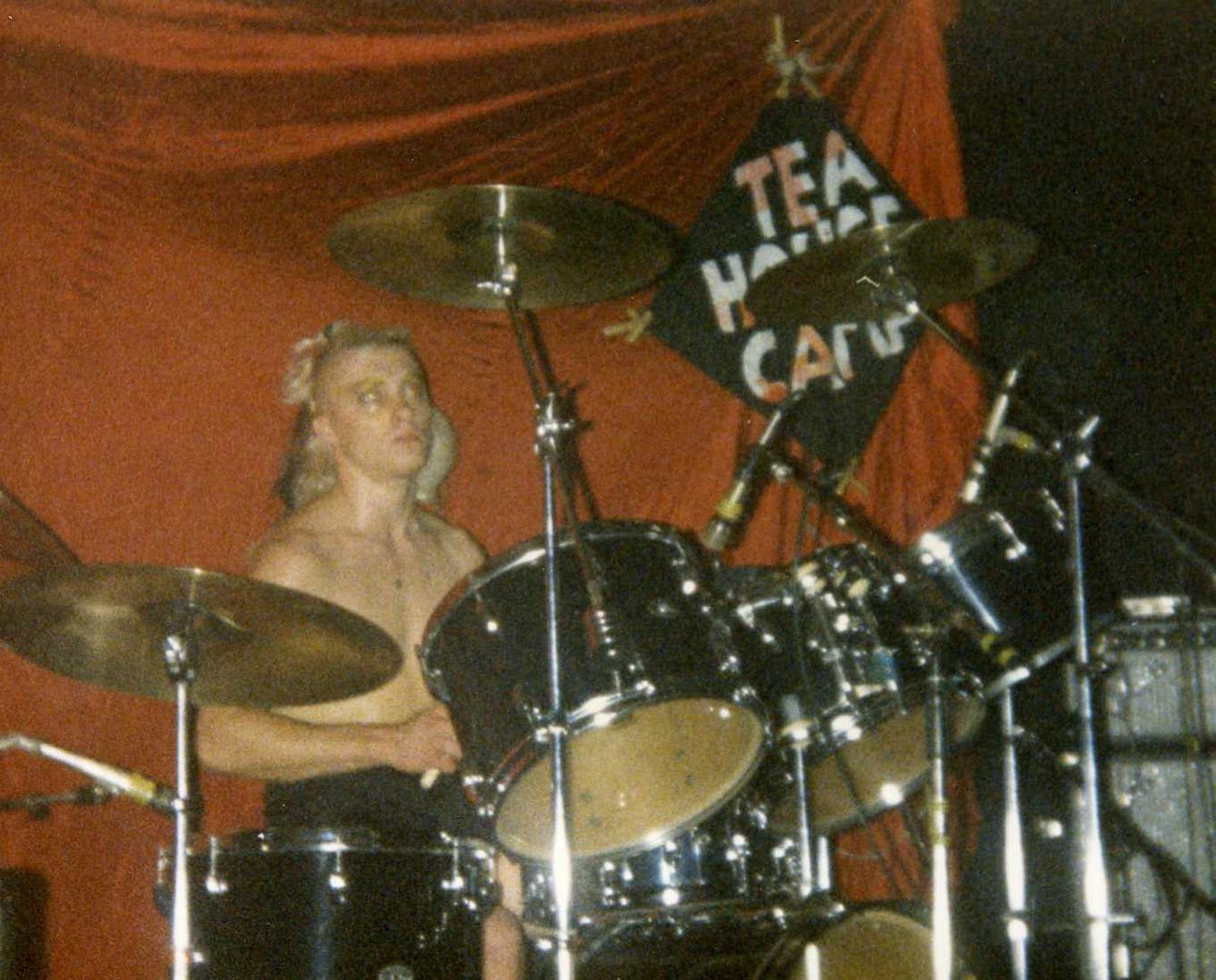 Tea House Camp, a band that should have become much bigger than they actually got, had an All The Madmen records link. Martin Hutt the drummer of Tea House Camp was formally the drummer for The Review from Clevedon near Bristol who along with The Mob shared the pleasure of having the first two 7″ singles released on All The Madmen records at the dawn of 1980. The Mob released 'Crying Again' as catalogue number MOB001 and The Review released 'Englands Glory' as catalogue number REV001. The Mob and The Review performed live together quite a few times in the early stages of both those bands 'careers'. Both of those All The Madmen 7″ singles are featured on KYPP if you care to search them out.
That small fact aside, Tea House Camp for a while were destined for big things. Martin joined up with Brendan and Des, two brothers from Bradford who had got fed up with times in smalltown England and found themselves down south in London, for a while gaining employment at Rough Trade distribution which at that time was based in Collier Street in Kings Cross.
The band went for a slightly Gothic Associates sound, more Martian Dance than Sex Gang Children, slightly less weird than the Virgin Prunes.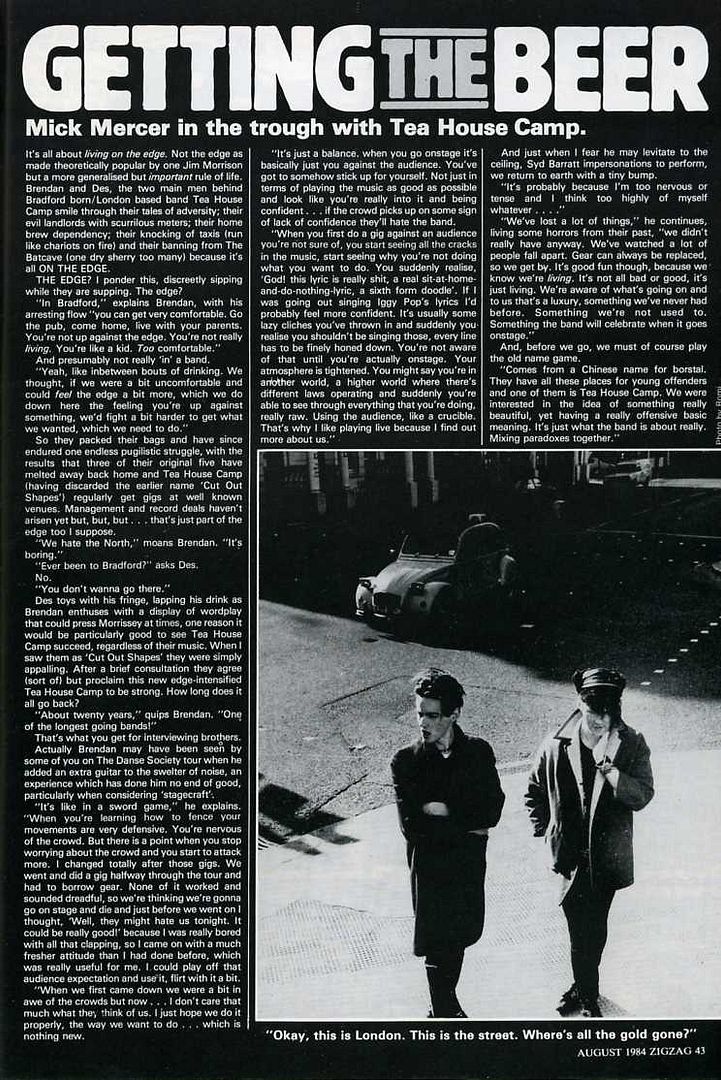 Bigger text HERE
In 1984 Tea House Camp got to record a John Peel session and gained some favourable live reviews in several music papers along with a feature written by Mick Mercer in the monthly Zig Zag magazine. Zig Zag magazine, at least from 1982 until its demise in 1986, had a strong Kill Your Pet Puppy association. Tony D and Al would regularly write articles for the magazine along with KYPP cohort, fanzine editor and writer, Tom Vague. A brilliant magazine in it's day with many non mainstream bands being featured and with the added bonus of the writings of Kris Needs and Mick Mercer.
I got to know Tea House Camp vaguely, via the band Kindergarten who at that time were based in Lansdowne Road in Tottenham. One of Tea House Camp lived in the same ramshackle house and the other members used to visit quite often. Both Tea House Camp and Kindergarten would perform live together on occasions which ended in pretty jolly affairs generally. Brendan and Des had left Bradford in the early 1980's but the brothers still had several friends in amongst that vibrant scene. Stories about the early performances of Southern Death Cult, New Model Army and Danse Society would be interesting talking points, well at least to me they were interesting…
Through Tea House Camp and Kindergarten I got to meet Nick the Frog, and Justin 'Slade The Leveller' along with Joolz. I did not know them that well, but I enjoyed their company at private parties in Stamford Hill where they were based at the time and the Tea House Camp and Kindergarten gigs they all went to.
My younger brother Rob was also around both bands at this time, eventually having a relationship with Amy who previously was in a relationship with Magnus who was the roadie for both bands (and many others including Play Dead). My brothers romance ended up in Rob and I not seeing both these band's that much after as it would have been 'uncomfortable'.
So not really sure what happened to both bands from that point on…
Tea House Camp released one 7″ single, 'To Kill Stab In Back' and 'Poor Tom'.
The 7″ single is excellent fare and pretty rare nowadays. The second demo cassette is far stronger than the first demo cassette recorded a year before. It always threw me why the band would want to camp it out with a version of Olivia Newton John's 'Let's Get Physical' on the first demo cassette. Performed live was one thing but to place it on a cassette tape for the public to listen to was a little stomach churning at the time to be honest.
Strangely, listening to it for the first time in well over twenty five years it does not sound that bad, and it kind of fits the style of the band, missed that the first time around!
The photographs I took of Tea House Camp that head this post above were from a gig with The Folk Devils and Ausgang at the Richmond. Simon N who later became Ossian Brown from Cyclobe travelled up with me to that gig, I have a lovely photograph of him in attendance there but I have promised him not to post decades old photographs of him up anywhere on the internet including KYPP!
There is some more information on Kindergarten and Tea House Camp on this KYPP post HERE
This post is dedicated with hugs to Lena as I think she may like this material by Tea House Camp…