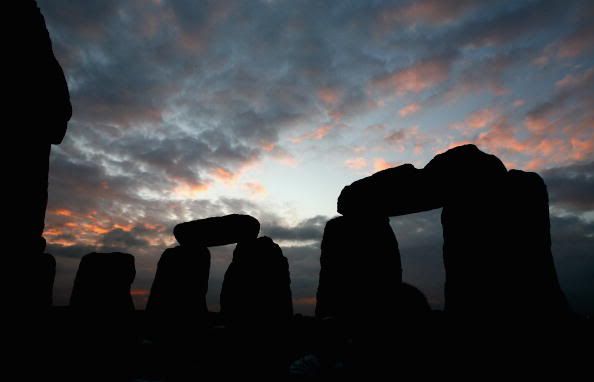 In the Pagan Celtic year, there are four major Sabbats or harvest festivals and four lesser Sabbats, also known as solar festivals. Litha is one of the lesser Sabbats and is also known as Summer Solstice, Midsummer, Gathering Day and Vestalia.
Typically celebrated on June 21st, Litha is the longest day of the year and a time when the sun reaches its apex in the sky. It is considered the mid-point of summer, which begins with Beltane on May 1st and ends with Lughnasadh on August 1st. In many Pagan traditions Litha is seen as the time when the Oak King, who represents the waxing year, is triumphed over by the Holly King who represents the waning year. The two are actually one God, the Horned God, but the Holly King is seen as the growing youth while the Oak King is seen as the wise and mature man.
The Goddess is also celebrated at Litha by many Pagan traditions. She is seen as the woman heavy with child, who will give birth to the God at Yule. She is also seen as the bounty of coming harvests, of protection and sustenance. The ancient Romans saw this time as sacred to the goddess Juno who was the wife of Jupiter, the goddess of women and children and also the patroness of marriage. Seeing that the month of June is named after her it's no wonder that marriages are so popular during this month.
For contemporary Pagans, Litha is a time of brightness, purification and healing. It is a time to meditate on the aspects of light and dark both within us and in the world around us. Litha is also a time of celebrating outdoors and enjoying the warmth of the sun and the beauty of nature. Rituals and celebrations that involve bonfires, music and handfasting are common during this time.
Litha is considered a time to harvest your medicinal and spiritual herbs and is also considered to be one of the best times to perform spells and magickal work that foster love, prosperity and healing. It can also be a time for meditating on the balance between light and darkness both within yourself and in the world around you.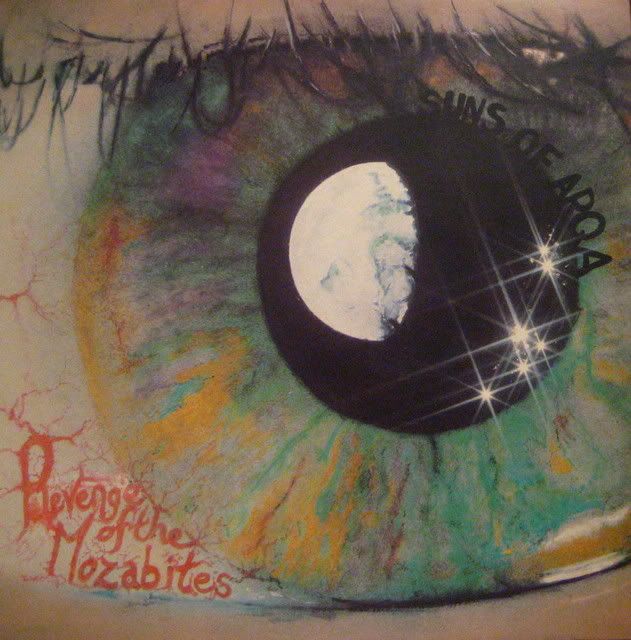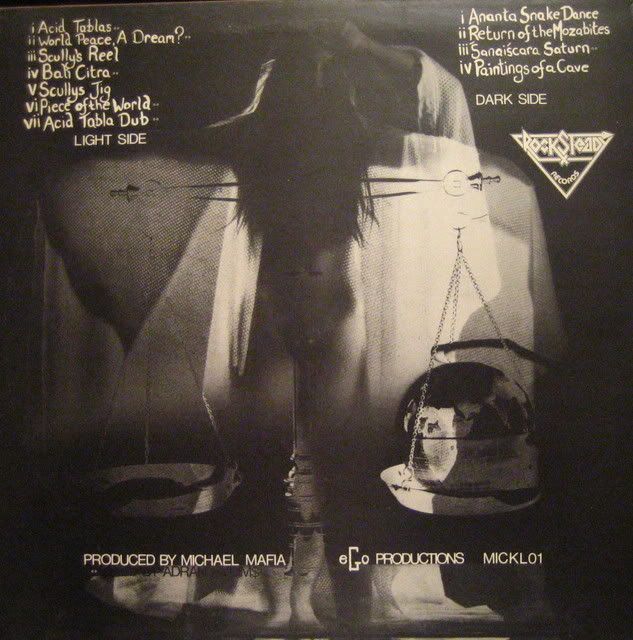 Acid Tablas / Word Peace A Dream? / Scully's Reel / Bali Citra / Scully's Jig / Piece Of The World / Acid Tabla Dub
Ananta Snake Dance / Return Of The Mozabites / Sanaiscara Saturn / Paintings Of A Cave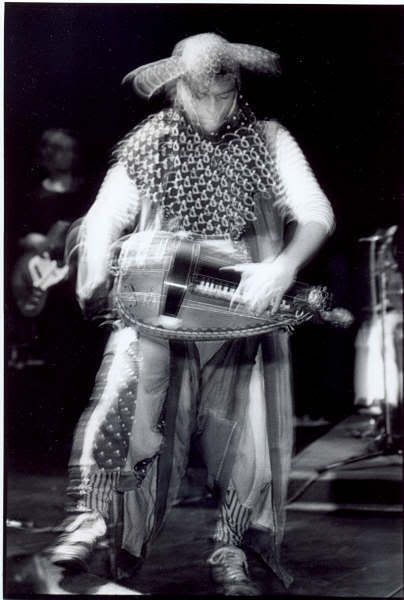 Debut recording by Suns Of Arqa mixed by Adrian Sherwood in 1979 and released on Suns Of Arqa's own imprint Rocksteady Records in 1980. The material on this LP is completely eclectic with all kinds of genres being featured on the tracks. Whether that is Dub, Irish or Indian with also a little flamenco thrown in for good measure. This LP has a certain ONU Sound quality which makes it a worthy addition to the KYPP site. This band inspired lots of other outfits notably Sabres Of Paradise, Transglobal Underground, The Orb, Invaders Of The Heart and more recently Zion Train.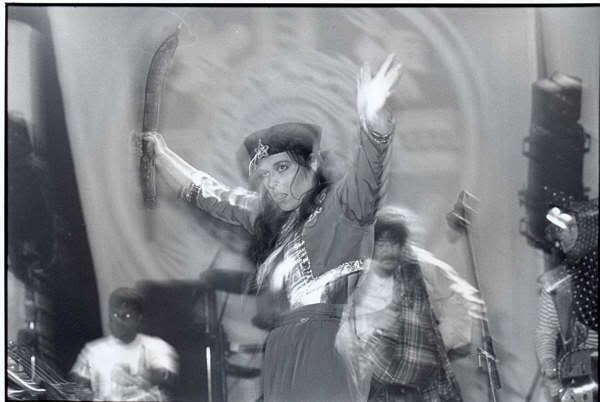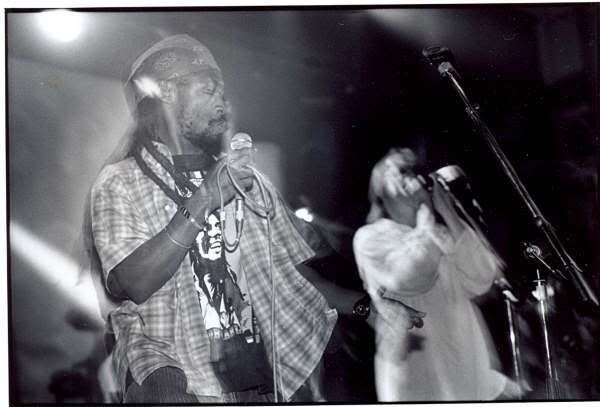 Theft of live photos above, courtesy of sunsofaqua.co.uk.
Theft of wordage below, courtesy of RHO-Xs blog:
Suns of Arqa creator and mentor Michael Wadada has been continuously investigating the supernatural potential hidden in the Classical Raga structure of the music of India. His mission – to mix the cerebral and illusive cosmological vibrations of Raga, with the mother earth rhythms of Niyabinghi drumming that were surfacing in England in the guise of Dub Reggae.
In 1979 Wadada set about recording the ground breaking Suns of Arqa album 'Revenge of the Mozabites' with his friend Adrian Sherwood. Together they formed the '4D Rhythm' label – the world was not ready! Wadada retreated to the Pennine mountain range in Lancashire, Adrian Sherwood went on to create the formidable 'On-U Sound' label. Next came the legendary collaborations with Prince Far-I, which can be heard on 'A Brief History of SOA' . 7th December 1982 Prince Far-I did one last show in Manchester with Suns of Arqa; on his return to Jamaica he was murdered by an unidentified gunman. This last performance can be heard on 'Suns of Arqa Live with Prince Far-I'. In 1982 a very curious Peter Gabriel came across a rare copy of that first Suns of Arqa album; he was putting together the very first World of Music and Dance festival (WOMAD), and asked Suns of Arqa to come and perform.
Produced by Michael Mafia and Adran Ridims (Adrian Sherwood)
NOTE: This post is originally from May 2010 but I have placed it up again on this special day in 2011 as I had no time to record something fresh!