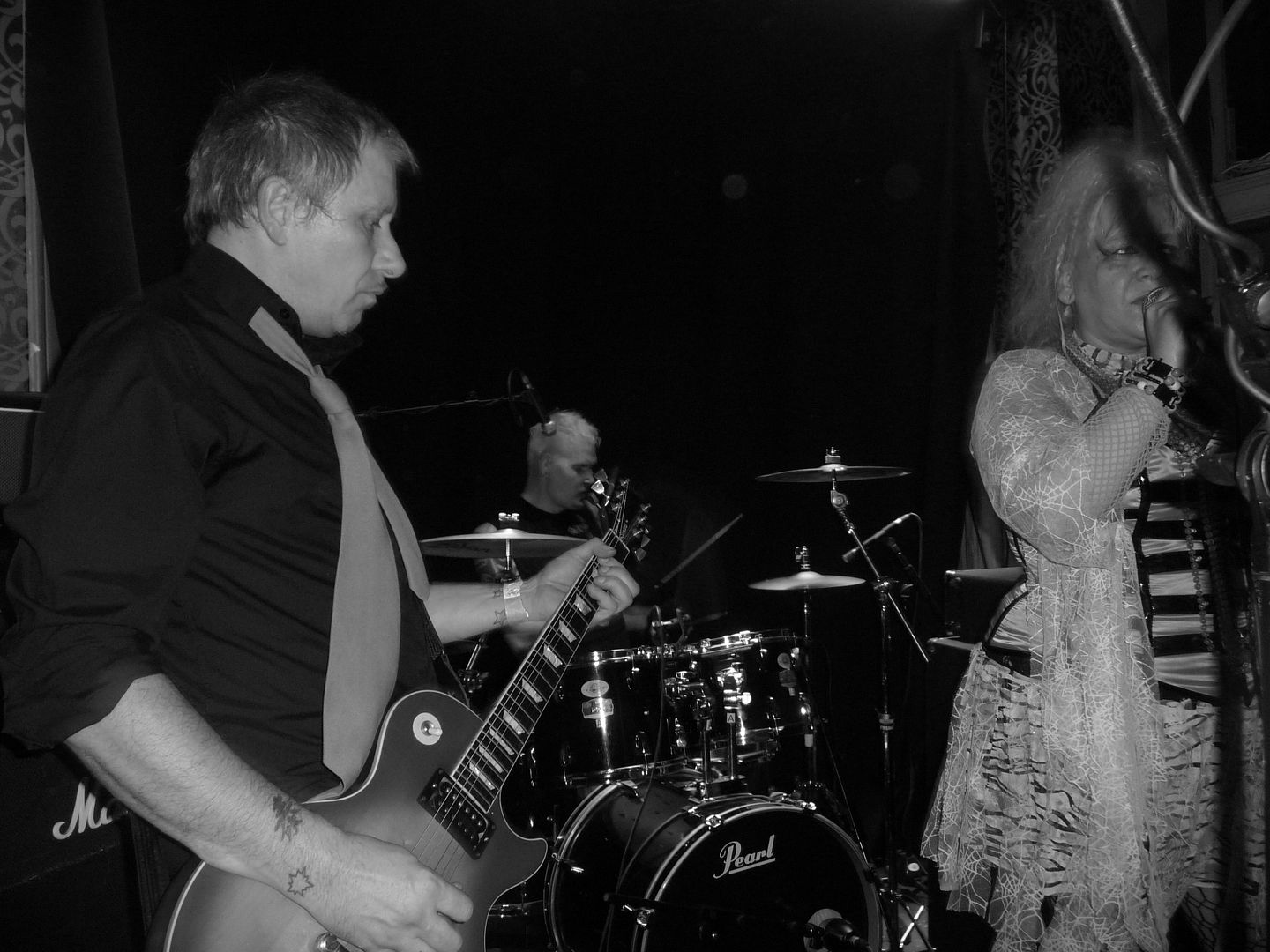 Rubella Ballet
'Planet Punk'
Overground Records
OVER135CD : 689492142025 & OVER134LP : 689492142018 (Green vinyl w/CD)
Release date: 31st March 2014
"They were the band who bridged the gaps between The Sex Pistols, X Ray Spex, and Crass." TylerVile Punk Globe Dec 2014.
Rubella Ballet formed in 1979, with the nucleus of the band coming from a gig where Crass invited the audience to use their equipment and finish the gig. The band toured with Crass and the Poison Girls before touring with many other punk and goth bands. Rubella Ballet hail from the Anarcho punk scene but are equally at home playing the Goth scene as they were a part of its early conception.
The band became infamous for creating the Day-glo Death Rock punk scene with their different and innovative style of music and the shock value of wearing ultraviolet day-glo clothes.  Louise Gray, our hottest British designer, has credited Zillah Minx as an influence on her designs."Zillah Minx of Rubella Ballet – she was one of the originators of punk in London. She wore colours and used UV paint to make her clothes and sets for gigs so everything was illuminated! I LOVE HER" – Louise Gray, Elle Magazine May 2013.
Rubella Ballet released their first single 'Ballet Dance' in 1982 and also in the same year released their debut album, 'Ballet Bag', a creatively packaged cassette only album. They released a further two studio albums and four singles as well as various compilations. This will be their first album of new material since 1986's 'If'.
Sid and Zillah were inspired to start writing this album containing highly motivated and political songs about a variety of subjects such as: government brainwashing, the creation of new strains of flu virus to reduce human population, the police cover up of Hillsborough stadium disaster as well as a chance meeting with two whistle-blowing MI5/6 agents who had been monitoring their political activities in the 80s and were now working with William Rodriguez, a caretaker at the twin towers who had dedicated his life to telling the world what he believed really happened during 9/11.
Sid explains "The overriding message of the album is to not to believe every thing you hear on the news or read in the newspapers, as the very same people we are protesting against are those compiling the news.
"Thank Christ for Rubella Ballet! Punk went from being this fun colourful place to be, to all these miserable bastards wearing black! I knew what I'd see there (Crass Gigs) I knew what I'd hear played there…. and bands like Rubella Ballet where a breath of fresh air" – Steve Ignorant, Crass. The Day The Country Died
Track listing:                                                                   
Planet Punk/ All Potential Terrorists/ Run Run/ Killuminati/ Pandora's Box/ Anonymous/ Hellbilly Heroin/ Bio Hazard/ Silver Or Lead/ Wonderful Life/ You'll Be Sorry/ Sedition/ Victory For The Victims/ Vampire Wedding/ Starship Transporter
Overground Records – www.overgroundrecords.co.uk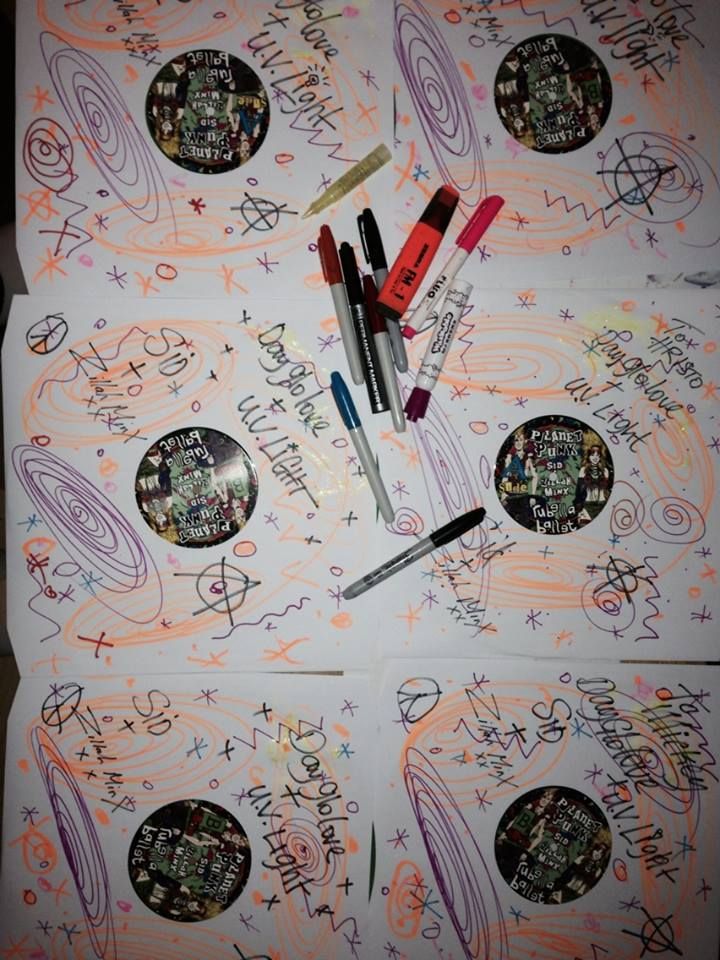 Get your signed copies of Planet Punk the new album from Rubella Ballet OUT NOW. For signed copies on rare Matt sleeve send £10 + £3.75 p&p UK. Europe P&P is £5.95, Australia, New Zealand, Japan & U.S.A is £8.95. P&P. via Pay Pal to sidandzillah@hotmail.com for your personally signed copies signed by Zillah Minx (as seen in the picture) and Sid.HURRY while stocks last. only 500 with matt finish
Rubella Ballet 1982 material may be found on KYPP HERE
There are other posts on the site, live recordings and the Peel session if you use the search function.