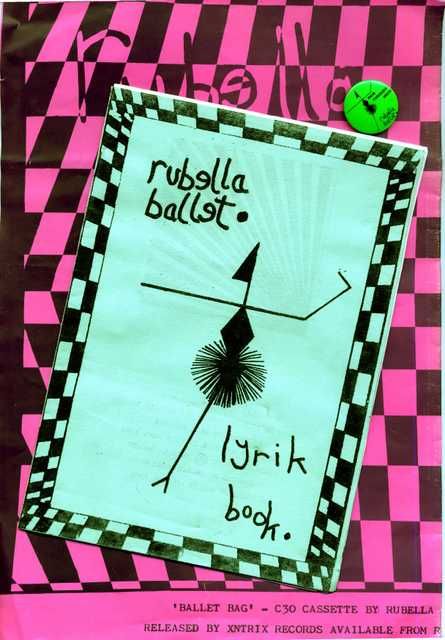 T / Belfast / A Dream Of Honey / Newz / Slant And Slide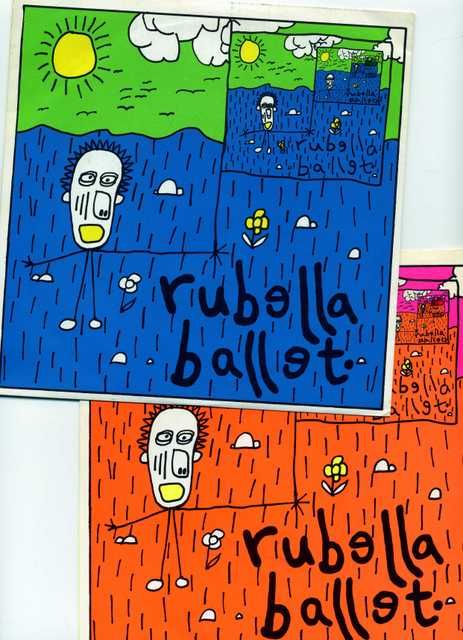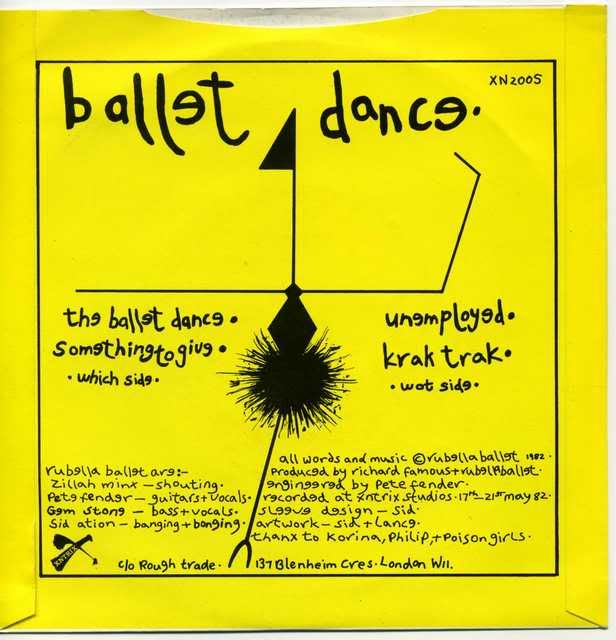 Ballet Dance / Something To Give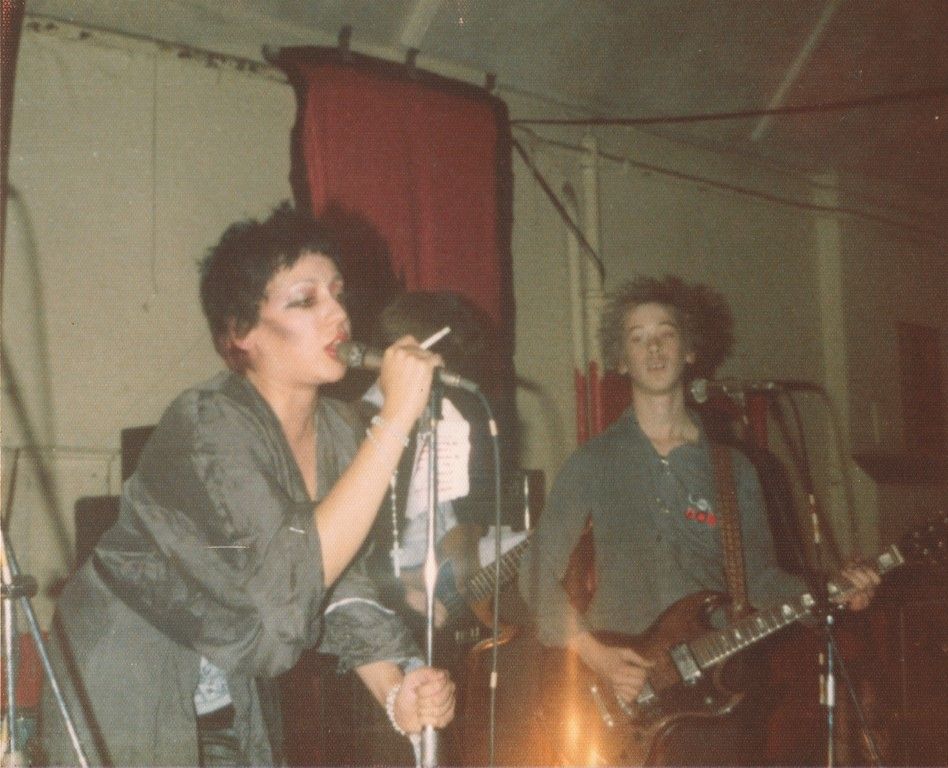 The band was formed towards the end of 1979 by former Fatal Microbes members (without Honey Bane who by this time had a started concentrating on a solo career care of Jimmy Pursey). Pete Fender on guitar, Gem Stone and 'It' (Quentin North) both on bass. These ex Microbes were joined  by the drummer Sid Ation who would shortly also be drumming with Flux Of Pink Indians for a short while, and vocalists Annie Anxiety and Womble.
The bands first performance was when they took to the stage for a short set at a Crass and Poison Girls concert at The Conway Hall in Red Lion Square, London.  They had originally been called Rubella Babies for this event. Rubella Ballet soon ended up the preferred name for the band. The original line up of Rubella Ballet  with Annie Anxiety performed just a few times in and around London carrying on with chaotic stage shows, swapping instruments and even letting members of the crowd perform on stage with them.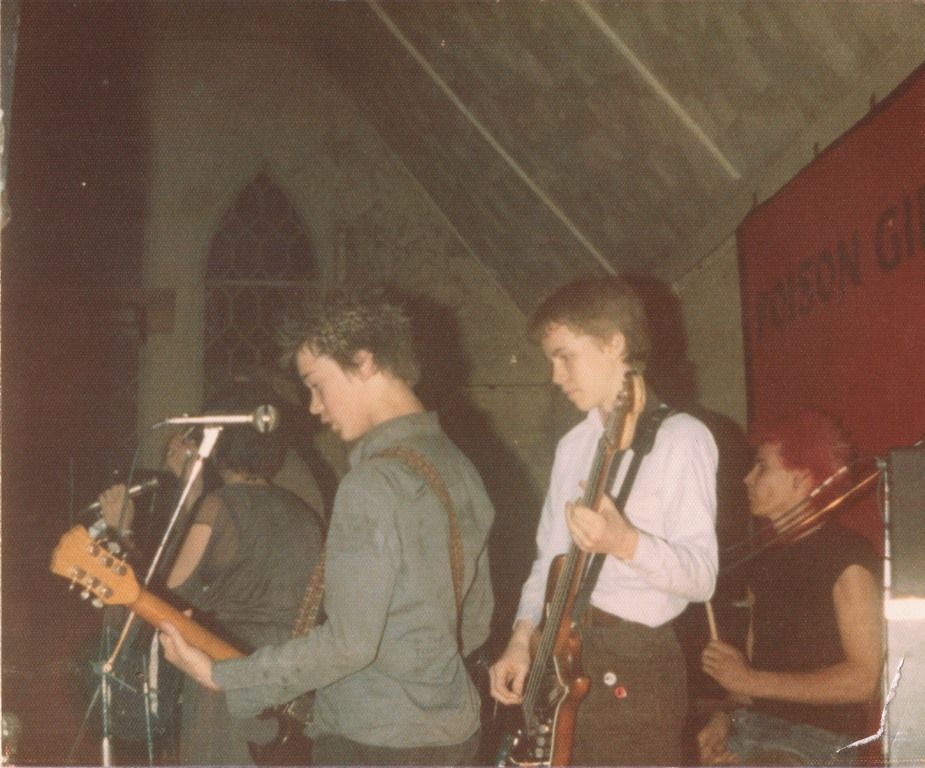 Annie, Womble and 'It' were involved only initially, left and were replaced by vocalist Zillah Minx, who had at that time of the first Rubella Ballets gigs recently started a relationship with Sid.
Pete Fender and Gem Stone are the son and daughter of Poison Girls singer Vi Subversa, so Rubella Ballet used Poison Girls equipment to jam and write songs and also had full use of the recording studio and practice area underneath the house the band and children shared in Leytonstone (along with Sid and Zillah). This is course was a major advantage in any young bands career, not having the need to save up for weeks to get a substandard guitar or  sessions in the studio.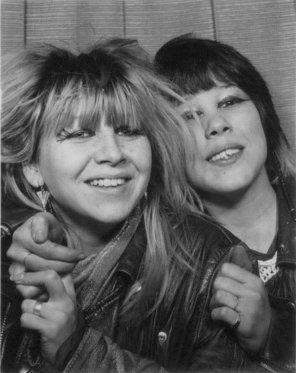 The first 'proper' gig with Zilla and Gem in the band was a fundraiser at the Theatre Royal in Stratford supporting the Poison Girls, which ended up in a riot, when West Ham affliated skinheads caused trouble fighting with the police.
Rubella Ballet performed frequently from this point on, many times supporting Poison Girls, Crass and Conflict. Many venues were visited including the Wapping Autonomy Centre and The Centro Iberico in Westbourne Park.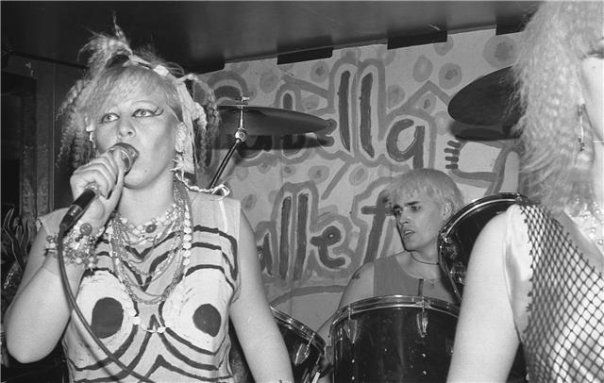 The band were best known for wearing homemade brightly coloured dayglo clothes on stage at these gigs, to differentiate themselves from the other anarcho-punk bands who tended to wear black, 'army-surplus' clothing.  The colourful garb is a styling that has carried on throughout the whole of the band's career.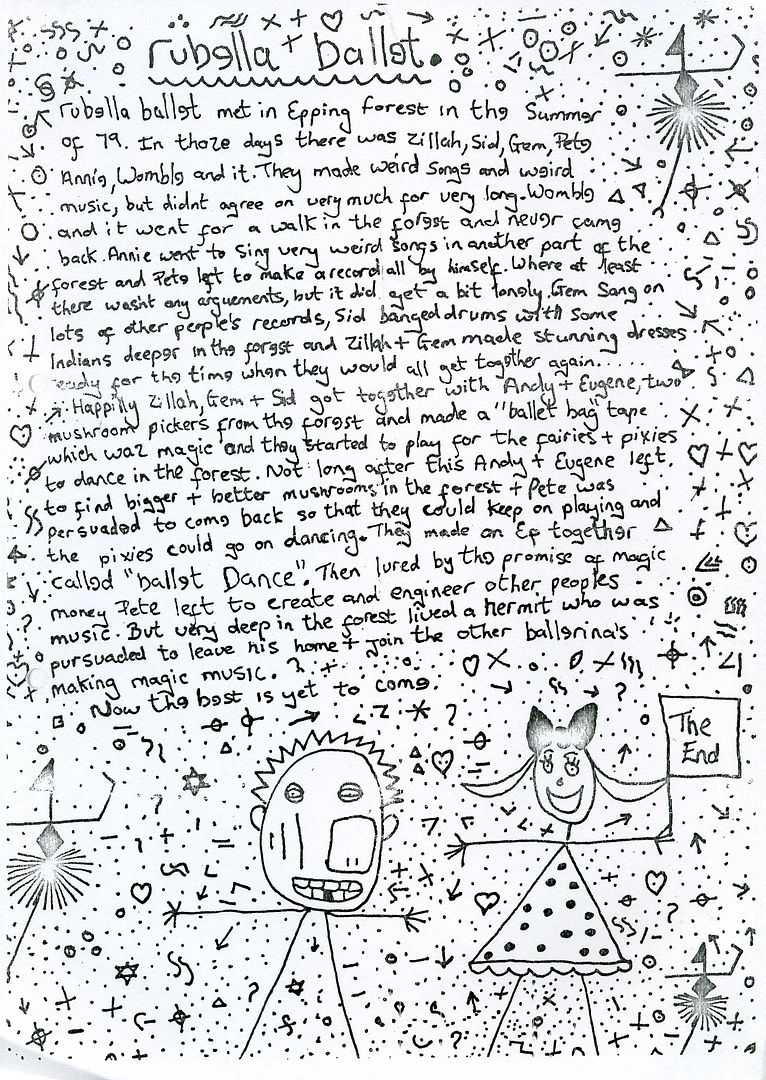 The band released one album on cassette tape with the addition of Andy Smith on guitar, entitled 'Ballet Bag' and following that, a 4 track 7″ EP entitled 'Ballet Dance' both in 1982 and both for Poison Girls' Xntrix Records. The band had rejected the opportunity to put out a record on the Crass label a year or so before due to the packaging being genric Crass style black / grey / white which did not suit the band whatsoever.  Both sessions for the cassette and 7″ single were produced by Richard Famous of the Poison Girls and engineered by Pete Fender in the studio underneath the Poison Girls house in Leytonstone. Adrian Thrills, reviewing the single in the NME stated "the Ballet have an appealing sharp edge to their claustrophobic punk thrash, a poppy surge and even a discernable funk readjustment…of course, they could always just be taking the piss".
Both these Rubella Ballet releases were eagarly snatched up by a young Penguin in 1982 and I enjoyed the 7″ single so much at the time I went out and bought another one with a different coloured cover from Small Wonder Records in Walthamstow…Oh those crazy care free daze…!
Rubella Ballet recorded two well recieved John Peel sessions for the BBC, the only time they have been payed (correctly and with no drama involved) for a session supposedly. One of these sessions is uploaded onto this KYPP site if you care to search for it using the search function.
Pete Fender left at the end of 1982 and soon afterwards joined Omega Tribe as a full-time member, having been their early mentor and record producer.
Rubella Ballet went through many line up changes over the years and are still performing and releasing CDs to this day. Zillah and Sid are the only members of the band left from those days in 1981, although saying that last time I saw the band in Walthamstow with a reformed Lack Of Knowledge and a reformed Eratics (under the name Peckanpah) just a few years ago they had Pete Fender playing guitar so I dunno…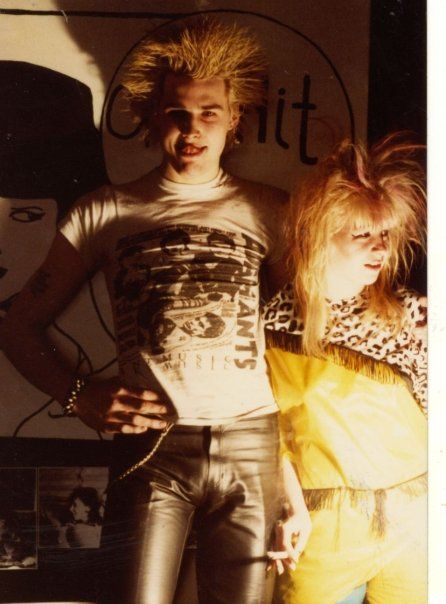 The two original line up photographs of Rubella Ballet courtesy of the Pete Fender collection

The three personal photographs are from Sid and Zillah's collection. Thanks to all of those kind people in advance!
KYPP's very own Tony D's piece on Rubella Ballet originally printed early on in 1982 in Punk Lives magazine issue 3 is a nicely written article and well worth a read. I have no idea why he calls himself Kilty McGuire, perhaps Tony could enlighten the browsers who may be reading this post?
Bigger text prompts are at the bottom of the scans. Remember when the link dumps you into the photobucket image, leftclick the image once more and the scan will be big enough to read correctly.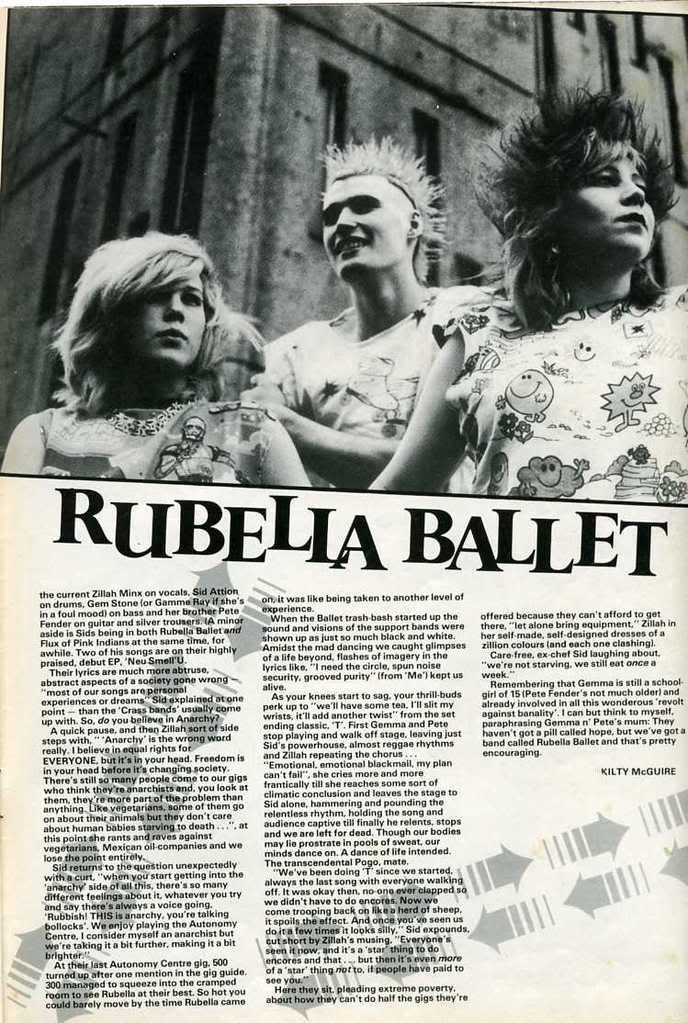 A short video of Sid and Zillah's permaculture gardenbeing worked on below courtesy of Graham Burnett.