I have been to visit Rockaway Park / All The Madmen which is based at Temple Cloud, a small village in Somerset, four times now. Once in 2011, once in 2012, once in 2013 and earlier this year in April, coinciding with Mark's birthday, and the birthday of my son. Both born on the same date in April.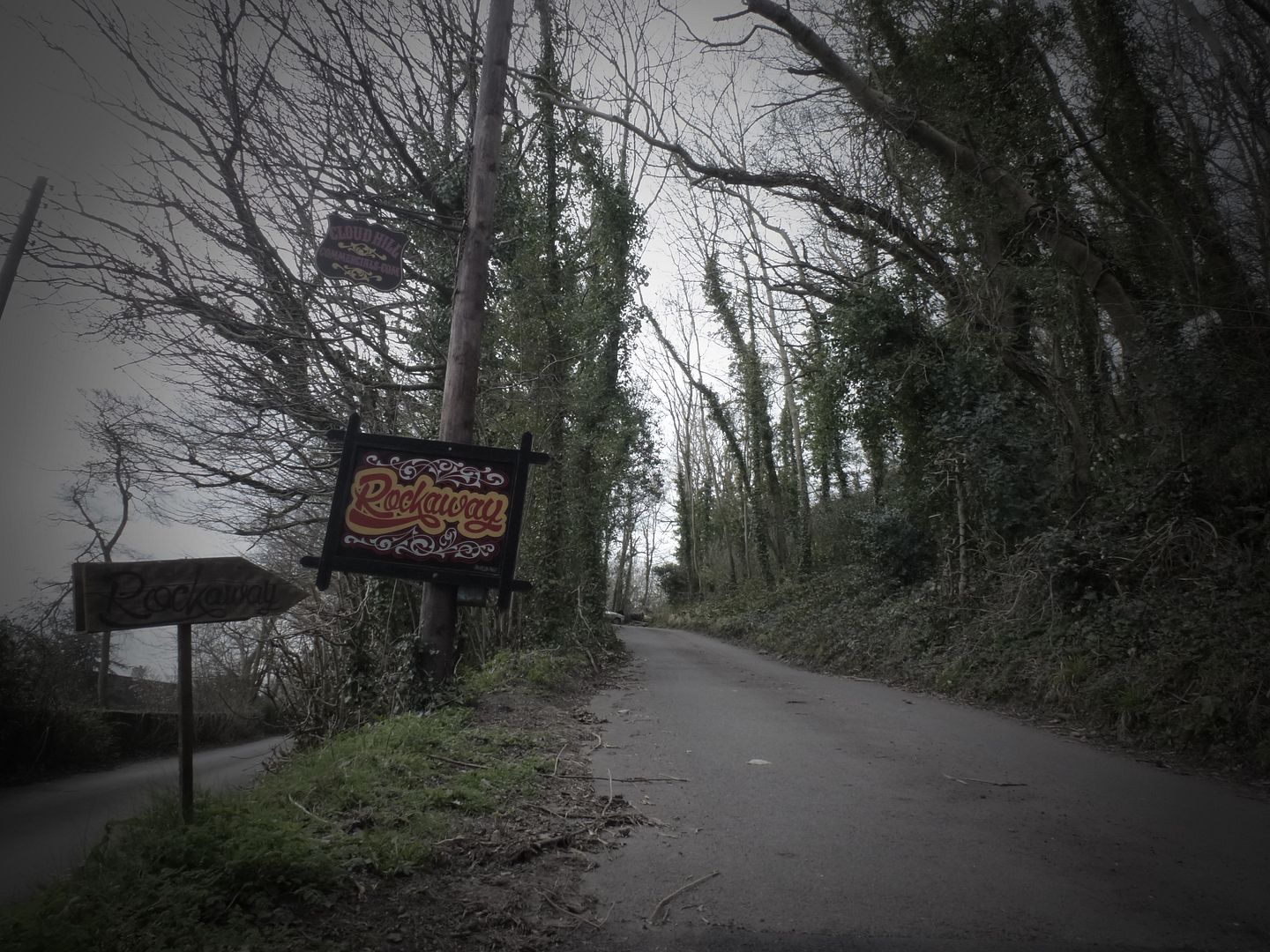 Along with Dial House (the infamous communal home of Crass) based at North Weald, near Epping in Essex, Rockaway Park is one of the most interesting places I have had the pleasure of visiting.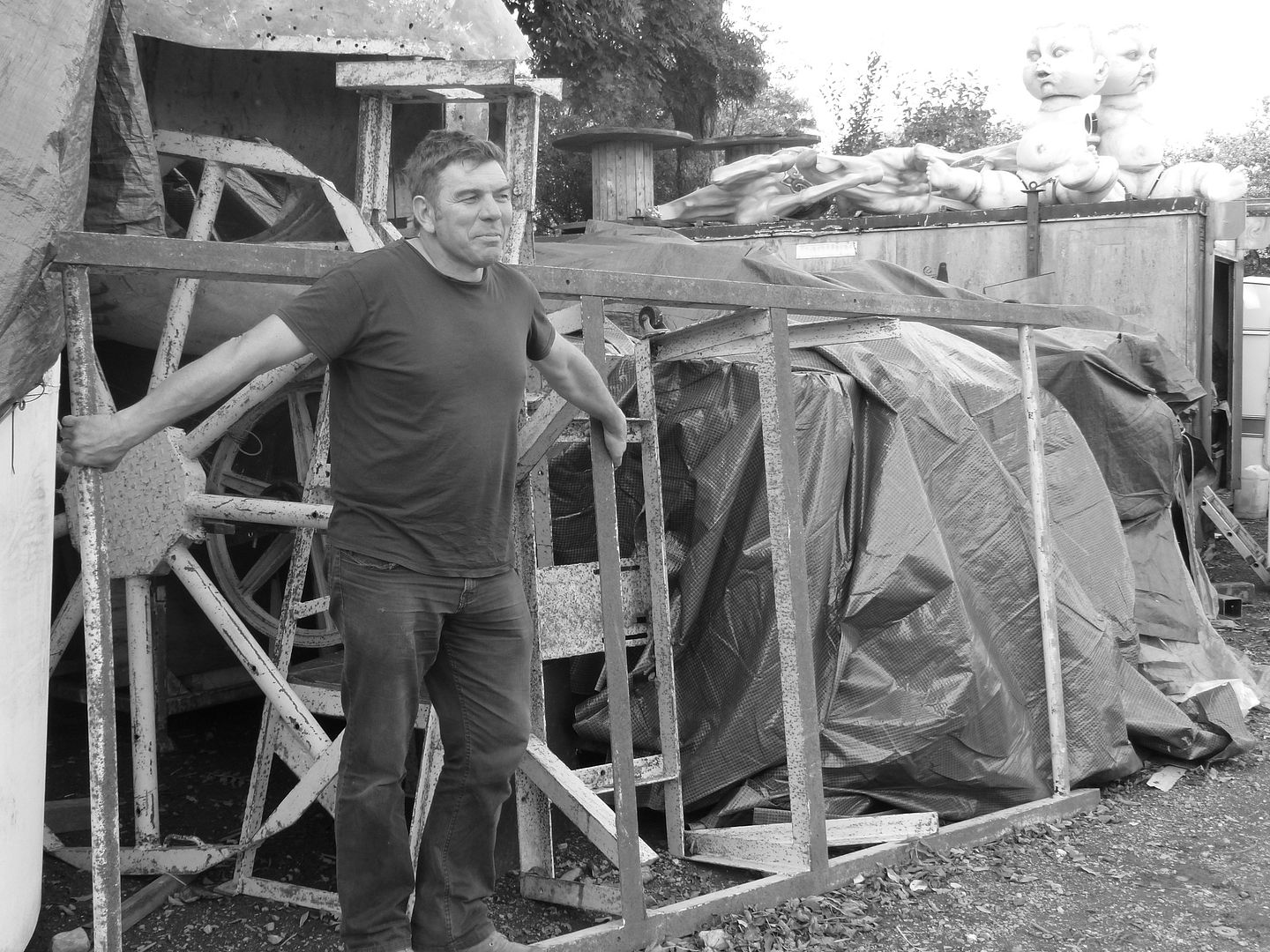 Mark from The Mob is responsible for the grounds that Rockaway Park is situated on, and Mark is also responsible for the numerous buildings that occupy these grounds up high on a hill surrounded by beautiful countryside.
The buildings were in the main, designed by Mark, and were built using a fair percentage of recycled material. Different sized glass sourced from somewhere or other, wood off-cuts, old and odd doors. Everything about these buildings is awe inspiring. A truly epic undertaking by Mark, with the help of his family, and his friends.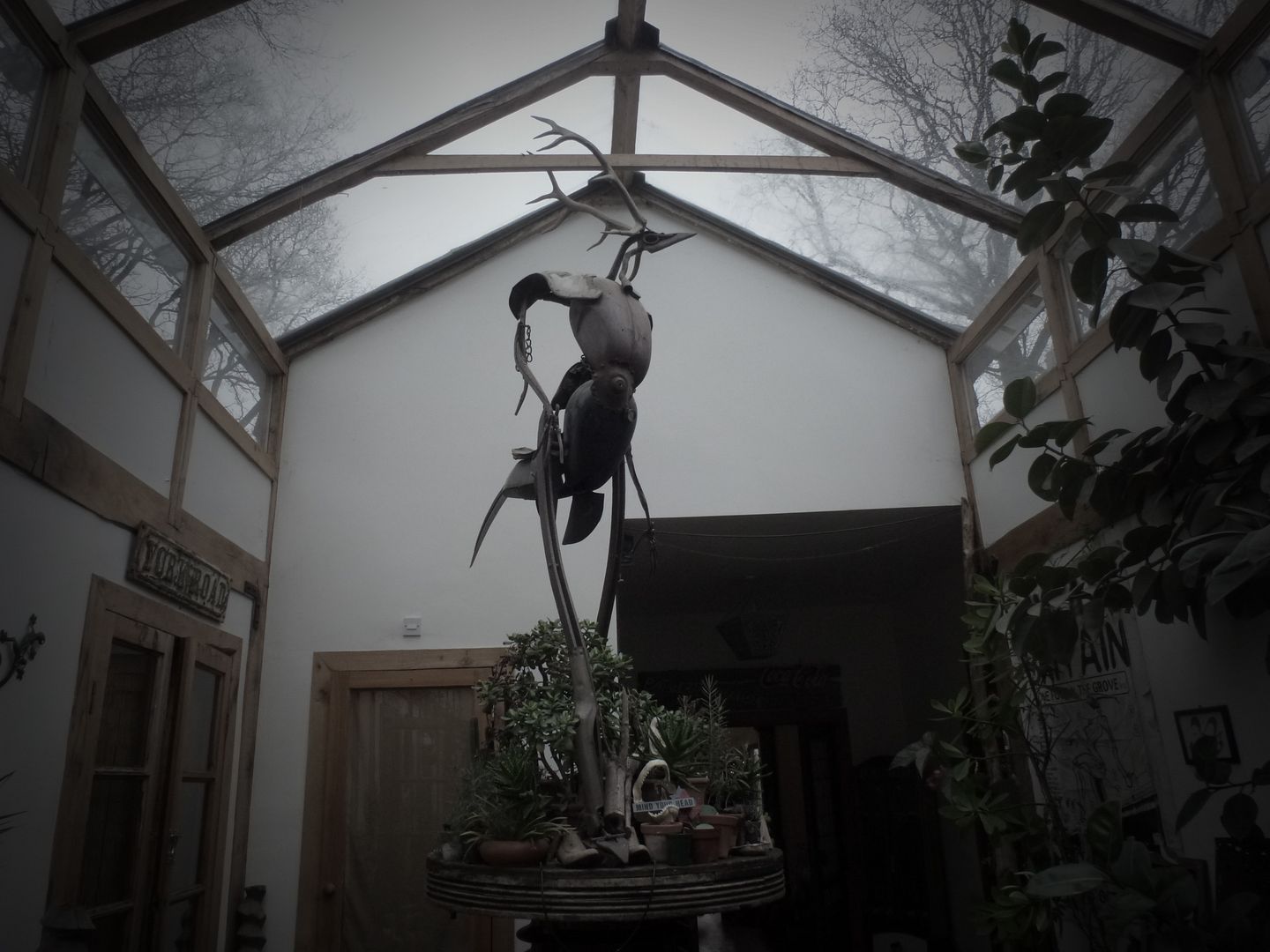 The main building that was built on the land was entwined in some legal wrangling some time ago, culminating in August 2012 with fingers crossed and ending up in a surge of relief as common sense prevailed. All those legal worries are now recent past history thankfully.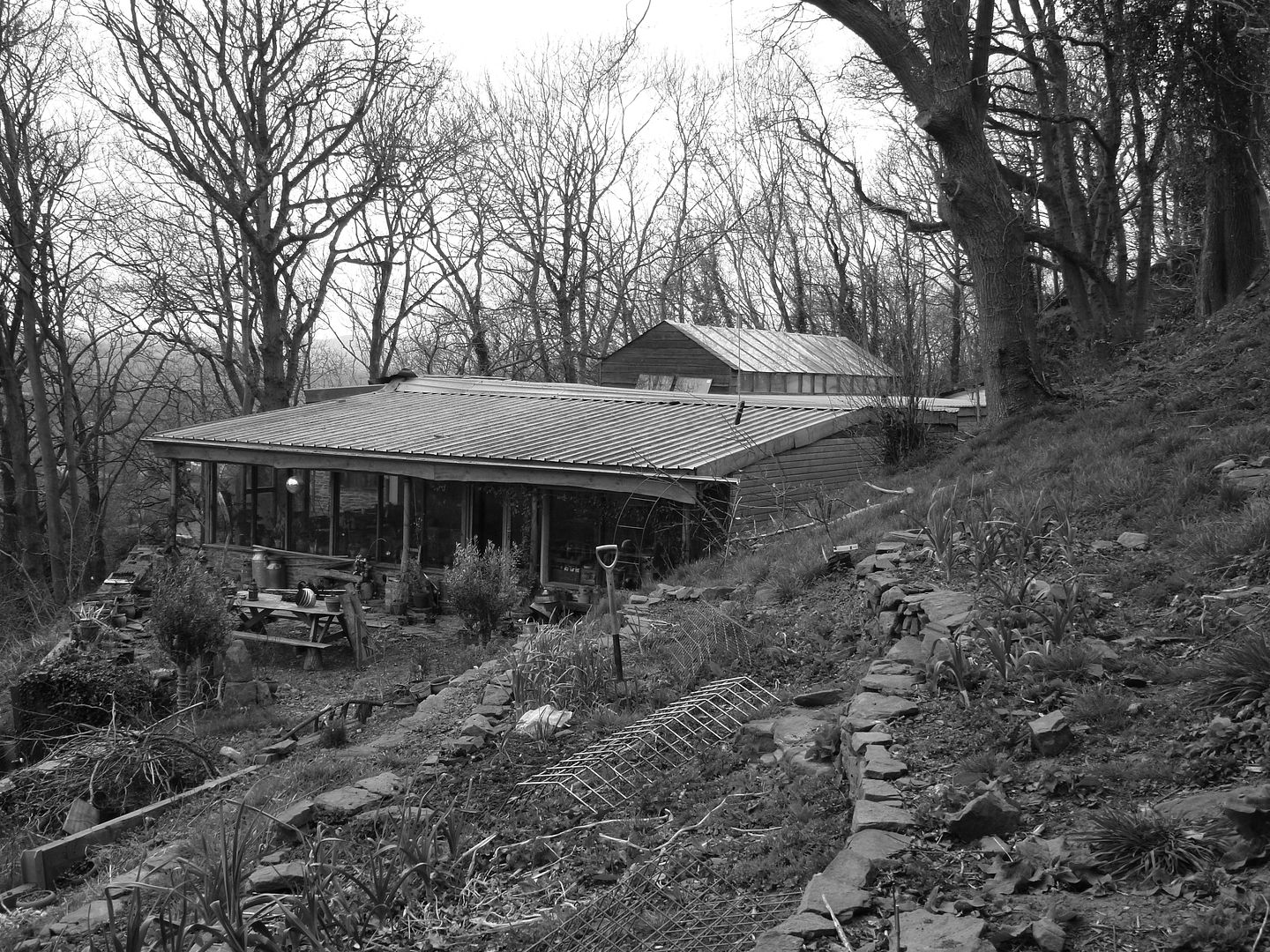 There are several activities being held in the living quarters in the mail home, and in the other buildings on the land. There is now regular Yoga classes being held. Metal workshops, woodwork workshops, and there are small units for art workshops being constructed, or possibly already constructed as this post is written several months after I was last there!
The studio / rehearsal space is now active, and the bed and breakfast rooms are very popular.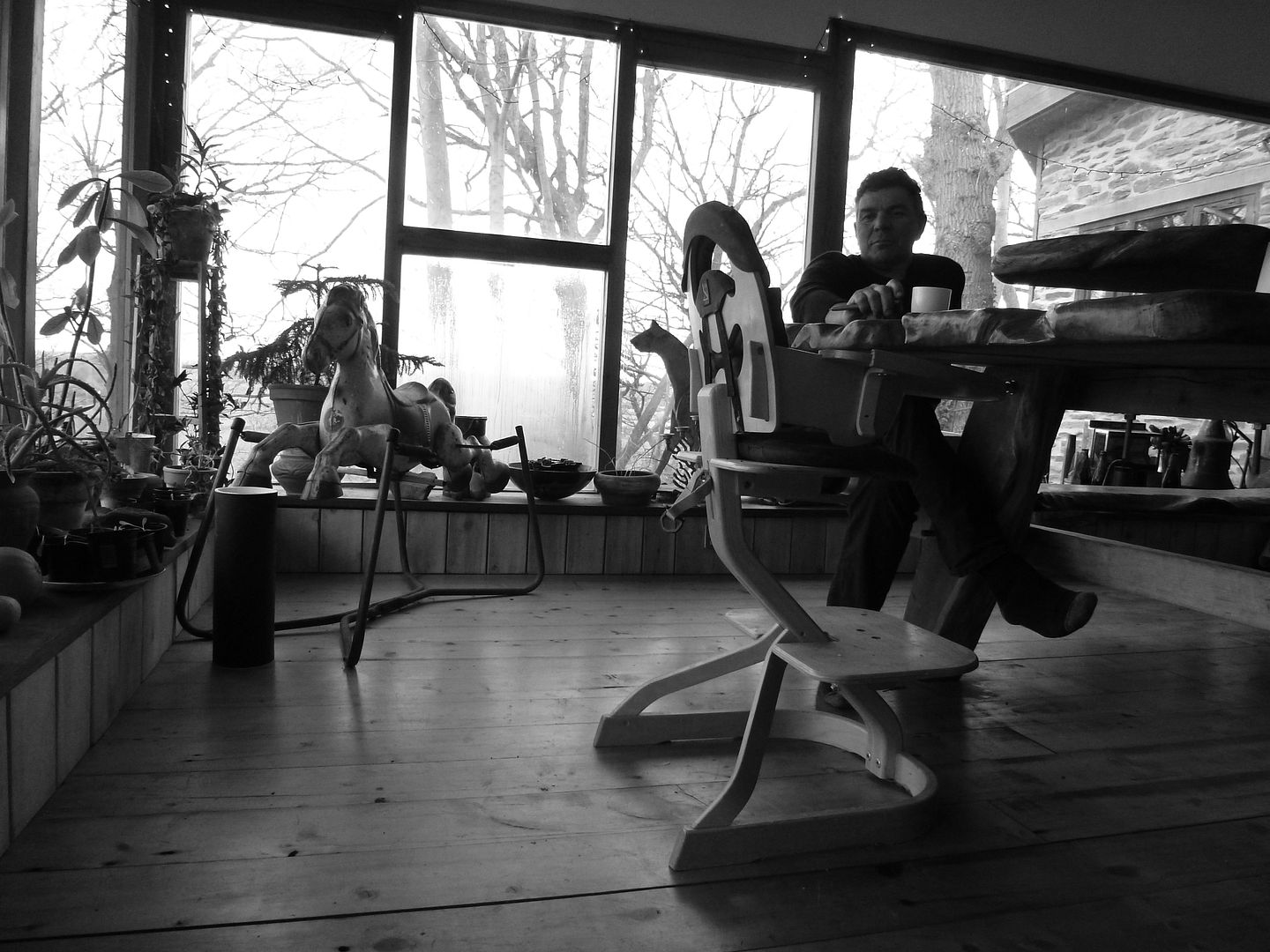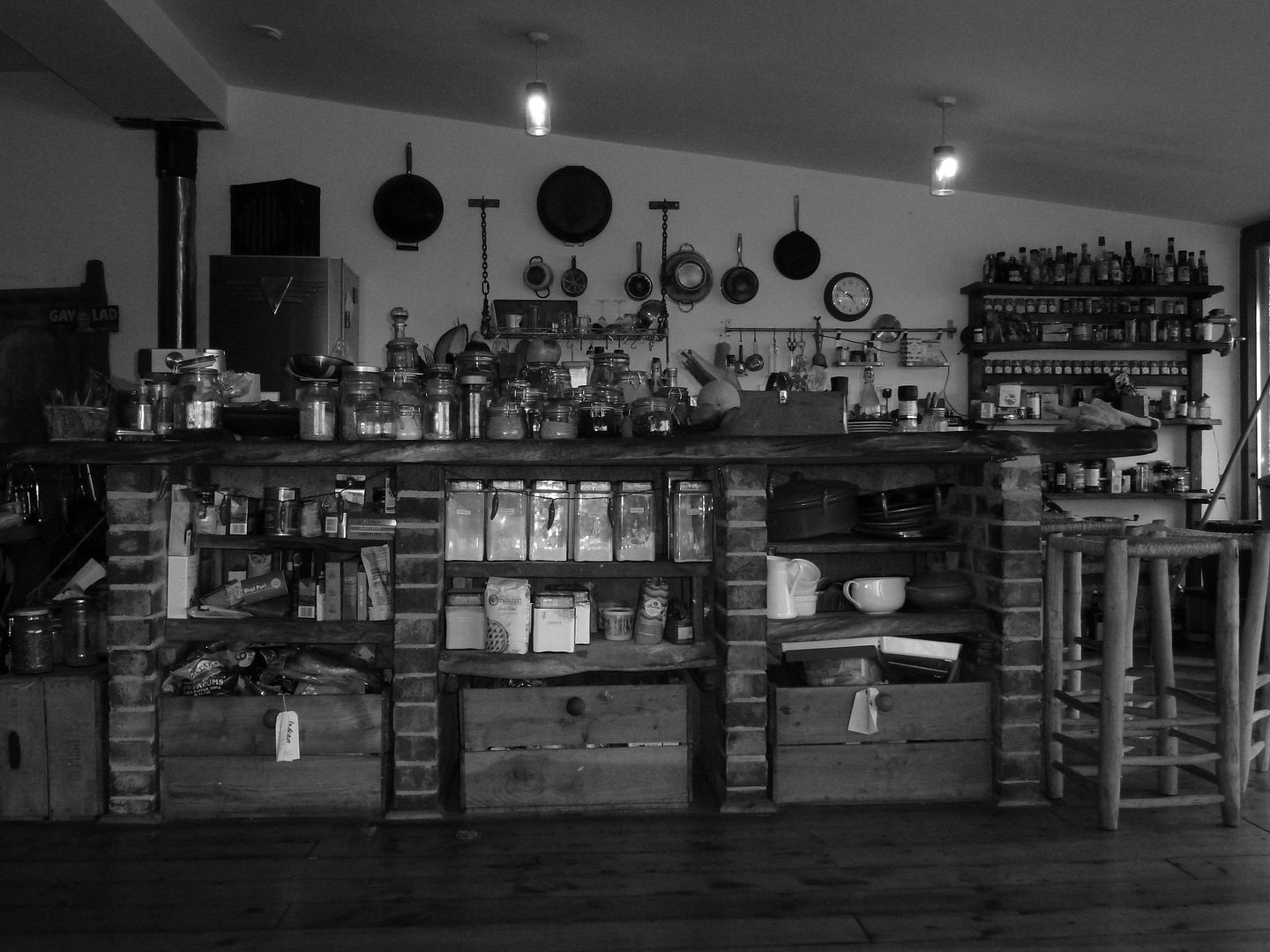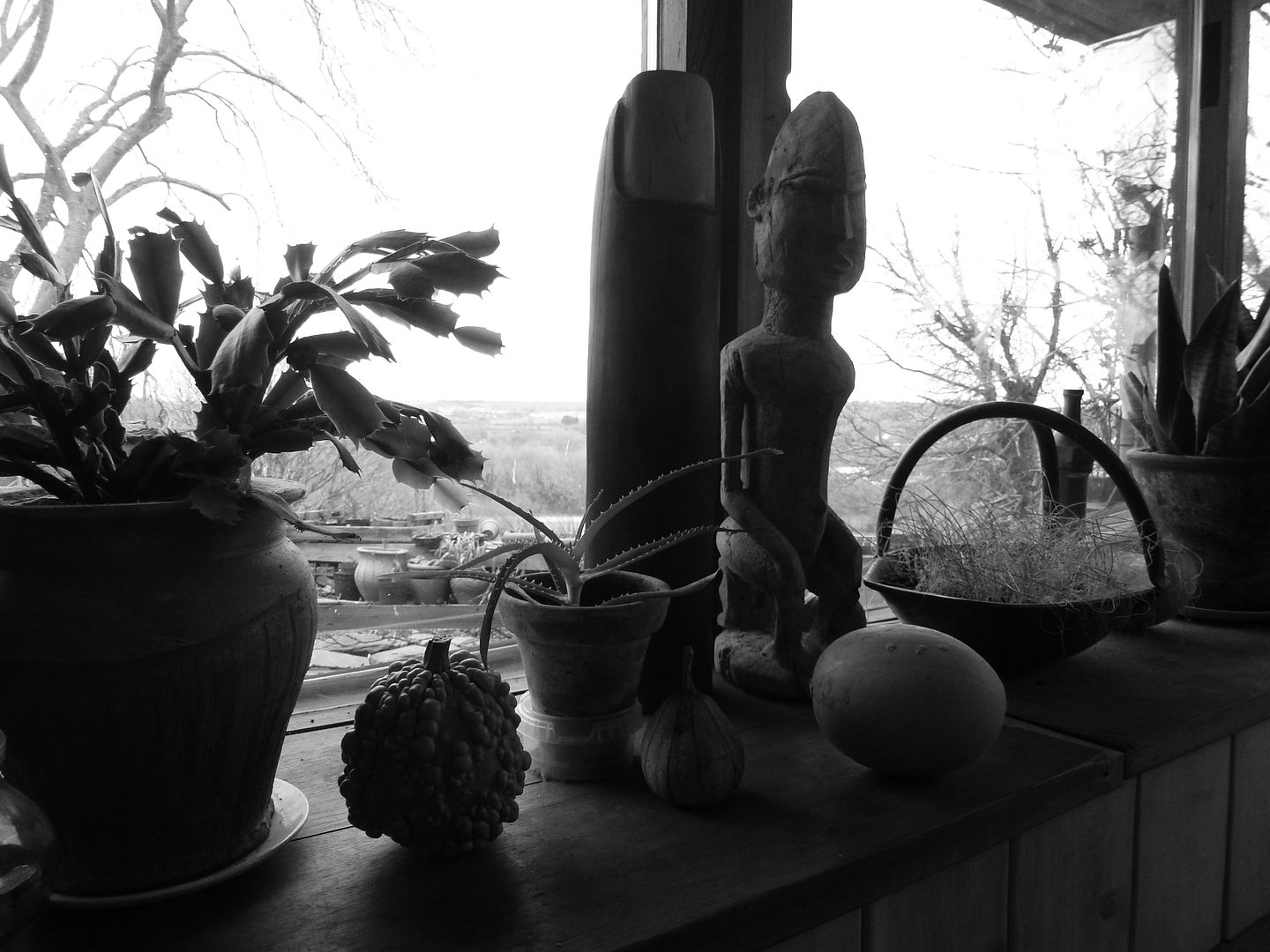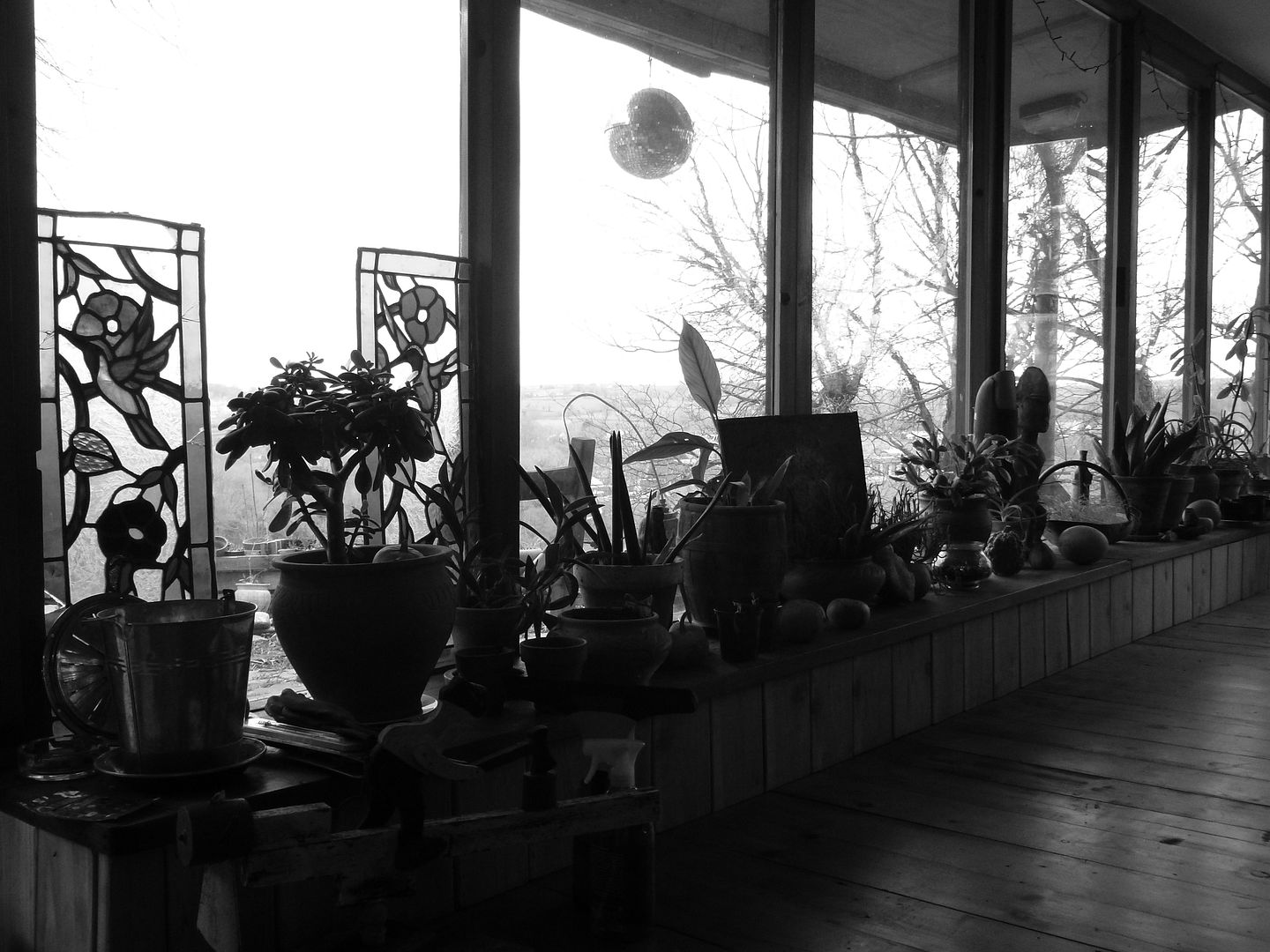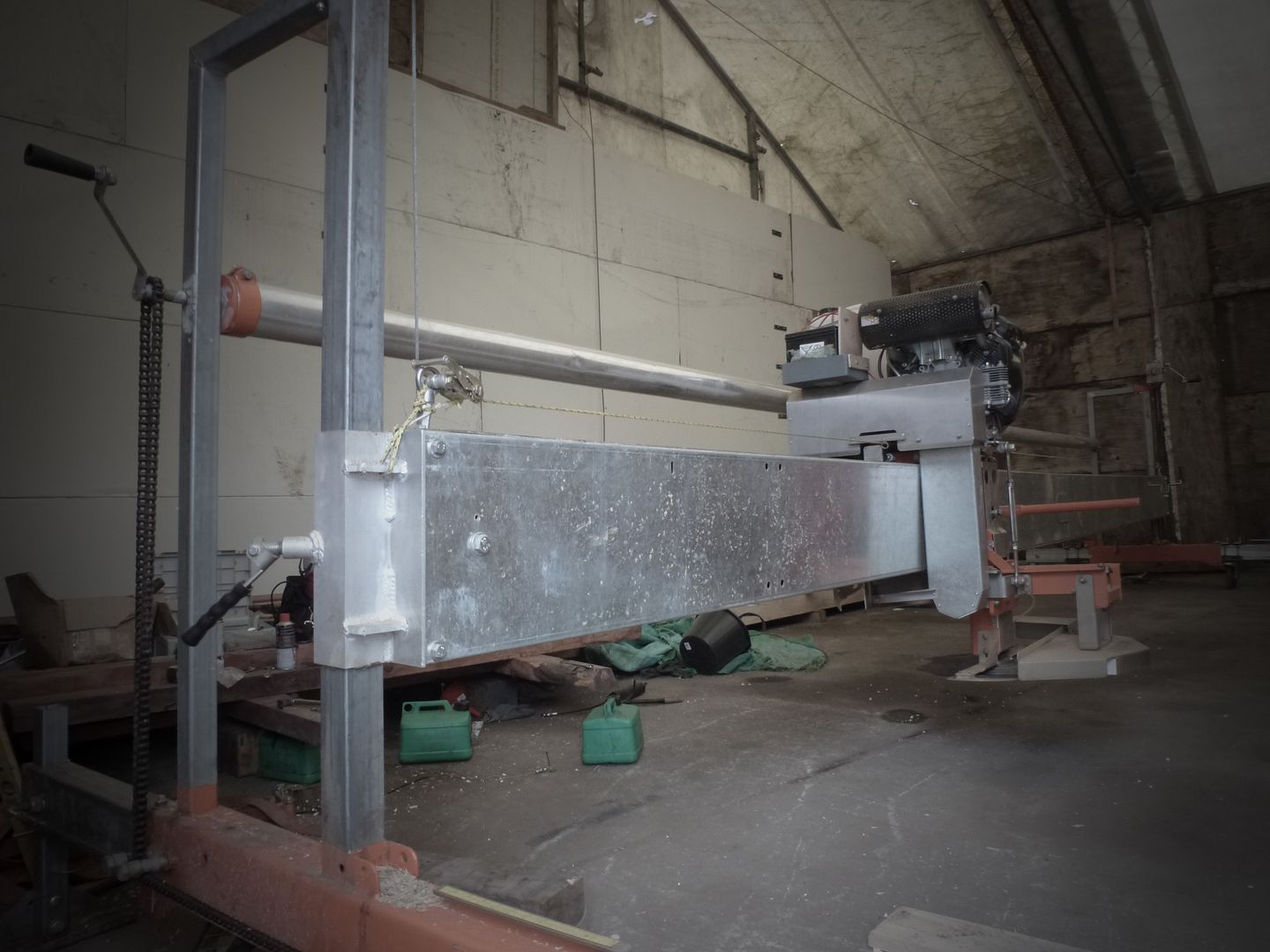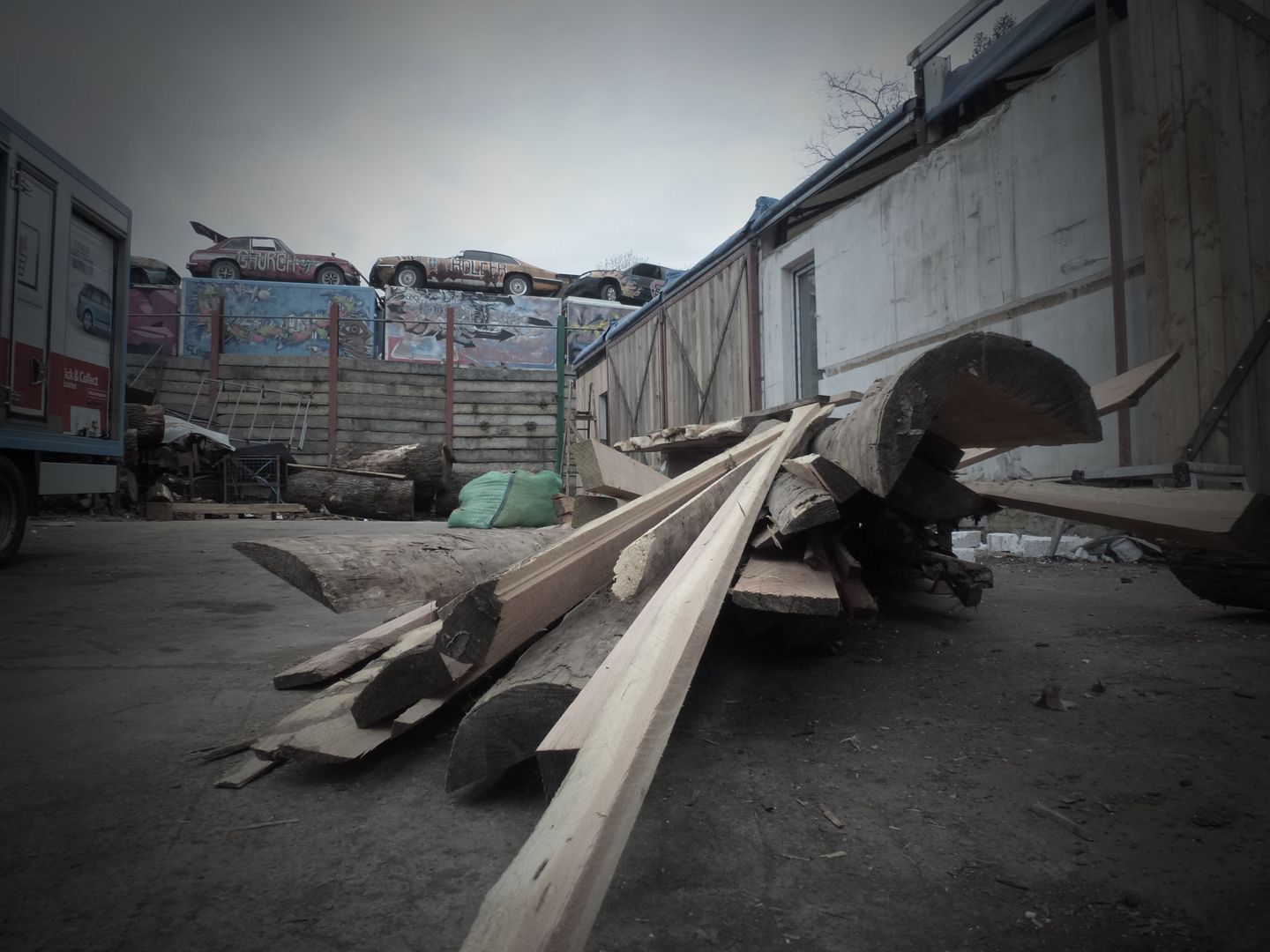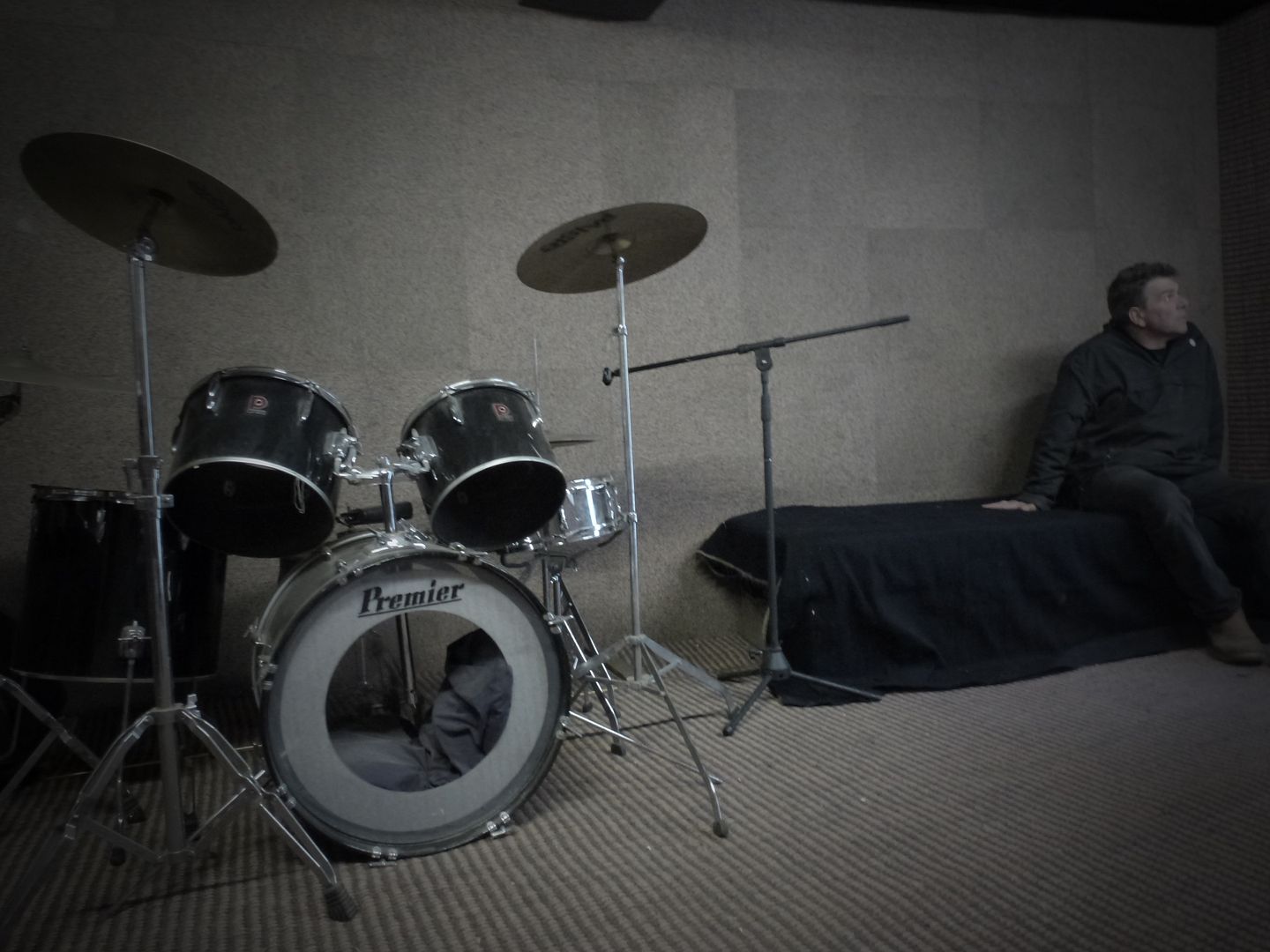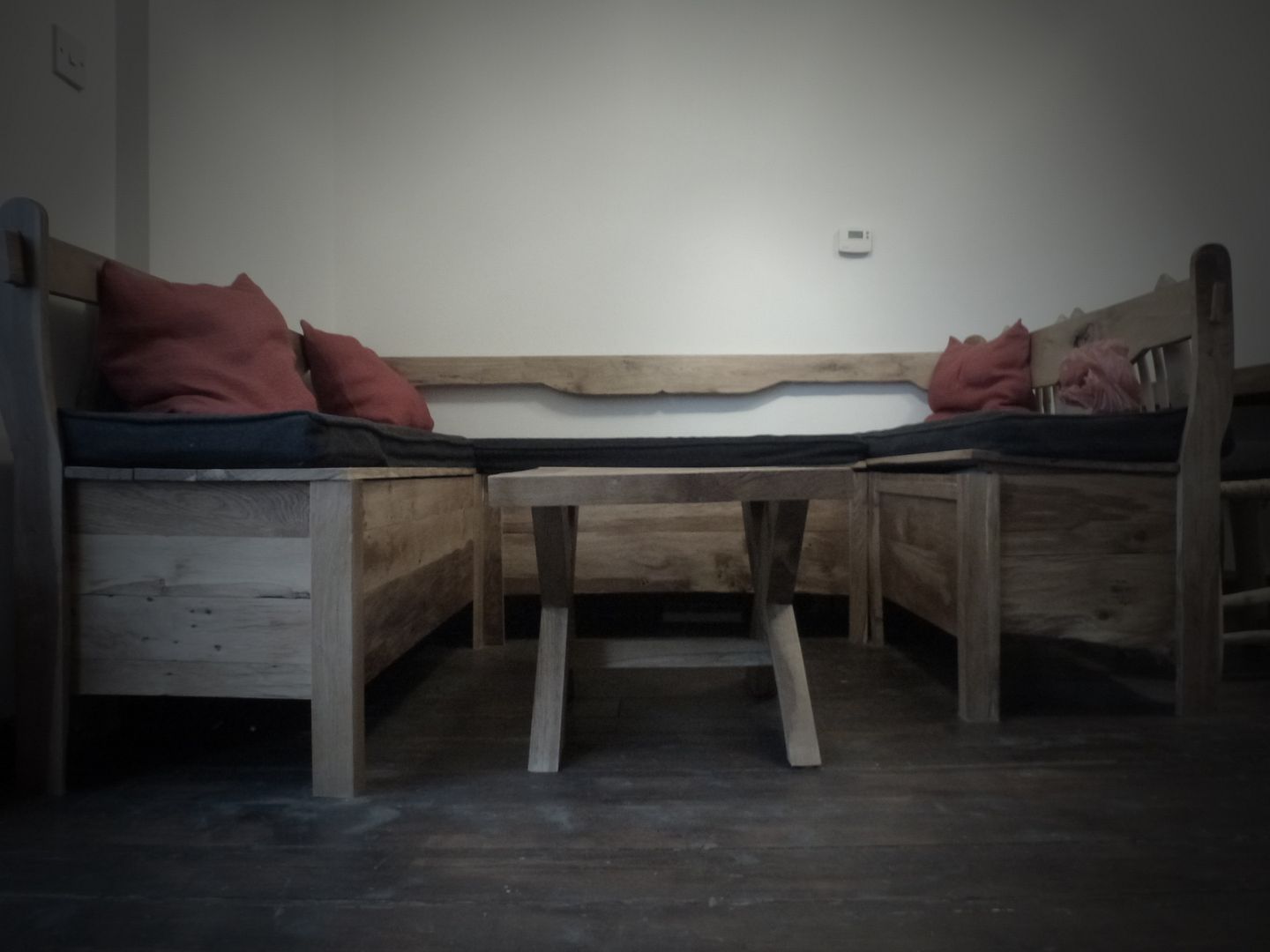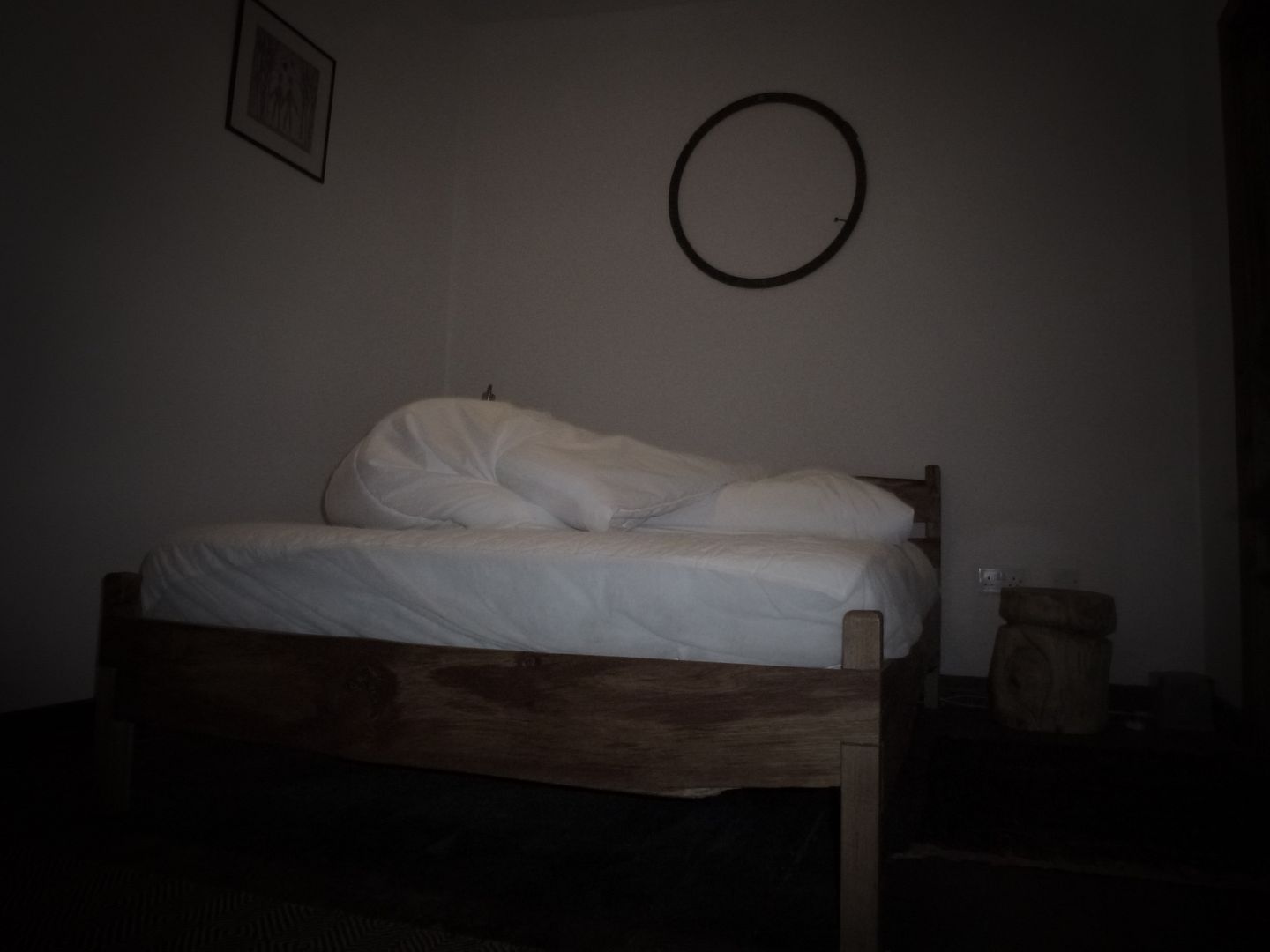 The scrap yard area is used for the storage of weird and wonderful oddities, as well as genuine scrap. Health and safety regulations taking a back seat, as Mark moves one car or a van onto a shipping container, or placed into, or onto, an old broken tree. Mark thrashing around a scrapyard in a huge fork lift lifting up old battered cars and dumping them in seemingly impossible places (but worth a punt anyway) is a sight to behold.
The kind of activities that boys of all ages would enjoy participating in!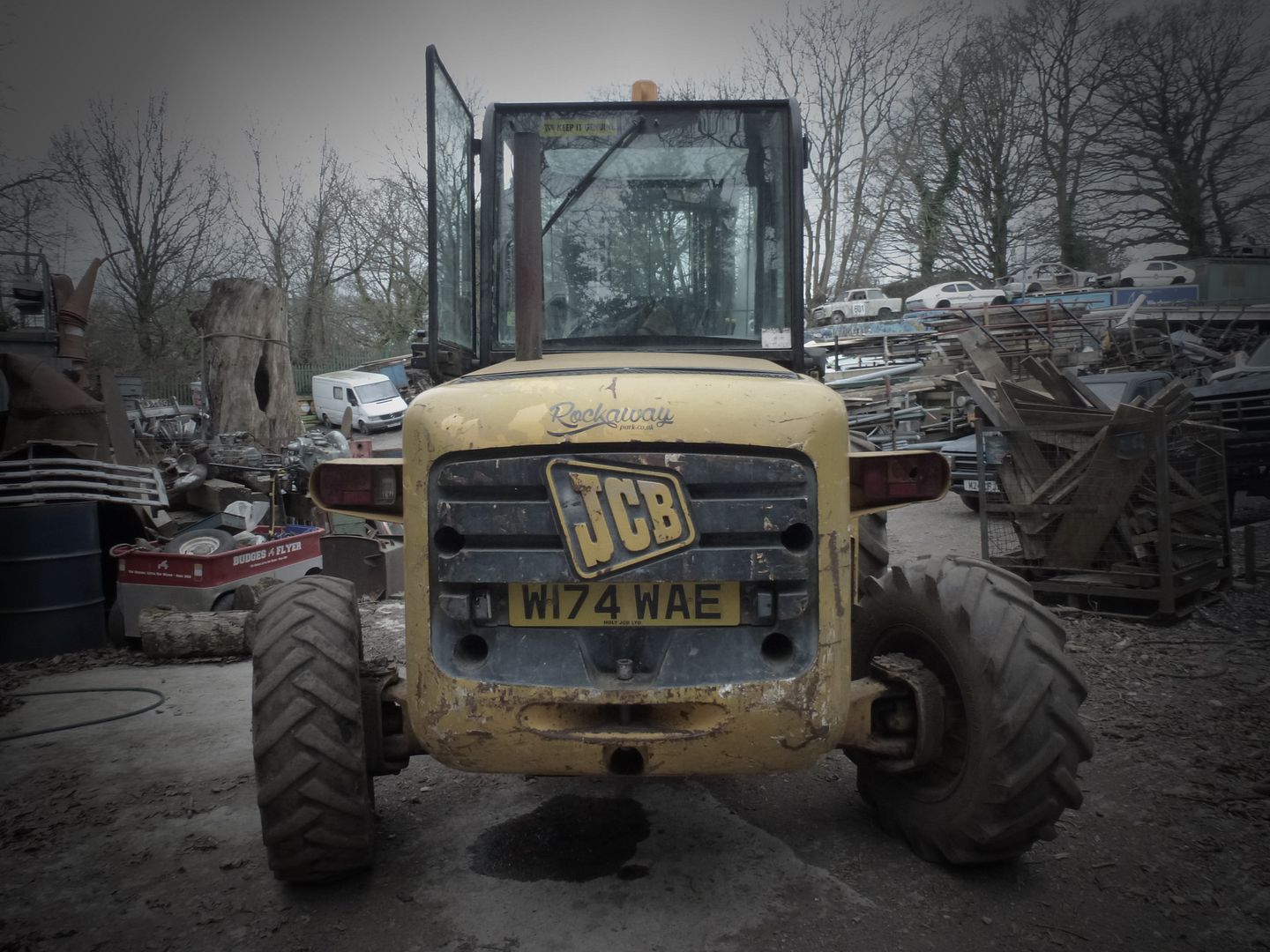 An original Mutoid Waster, Sam Hegarty, has some oddities stored in the scrap yard for his 'Unfairground' project. Other like-minded folks store equally weird and wonderful oddities there. Wandering the grounds, I see constructions of (un)beauty.
Everywhere you look, some other guerrilla art or sculpture jumps out at you, whether in the buildings or outside in the grounds.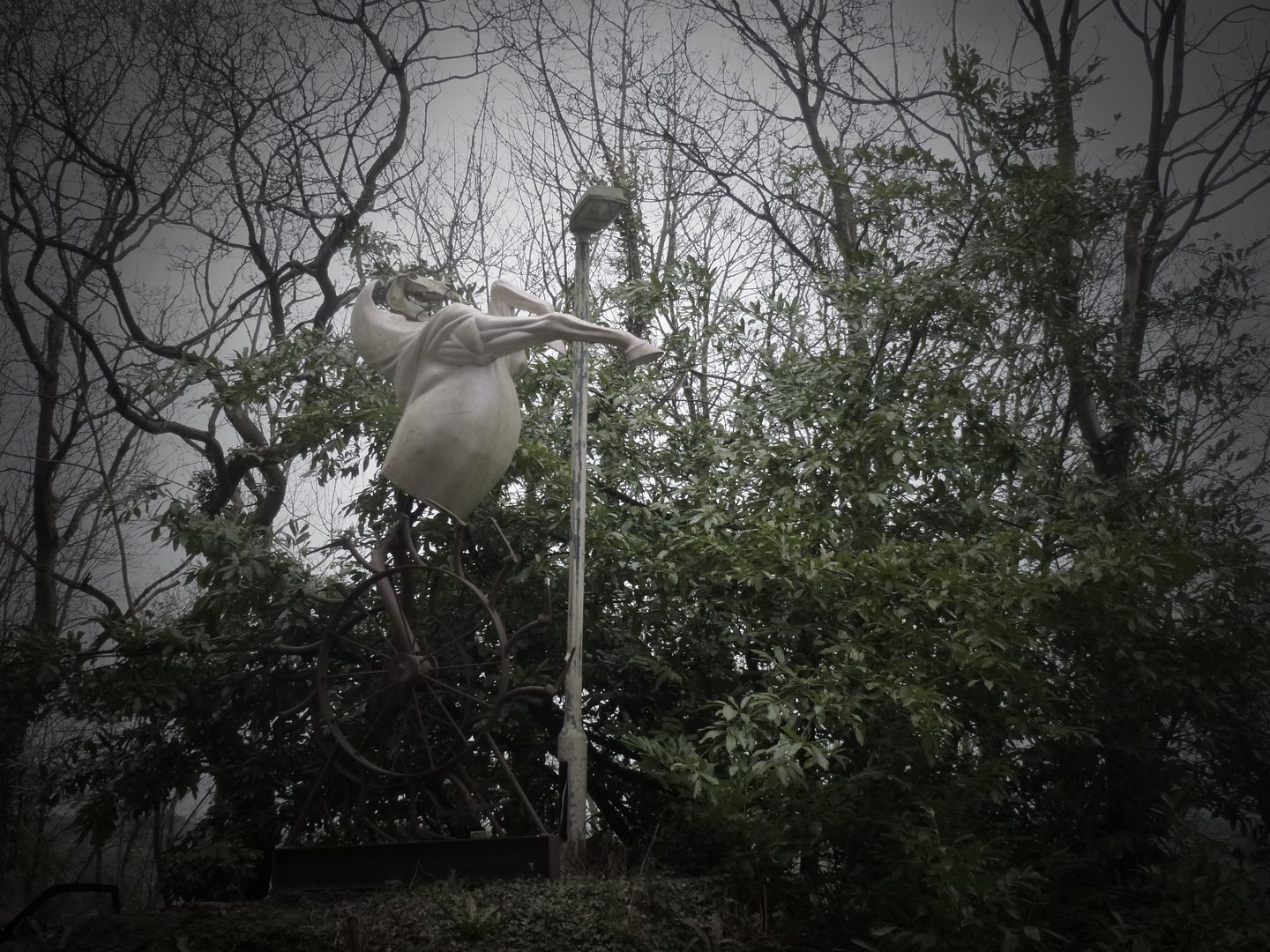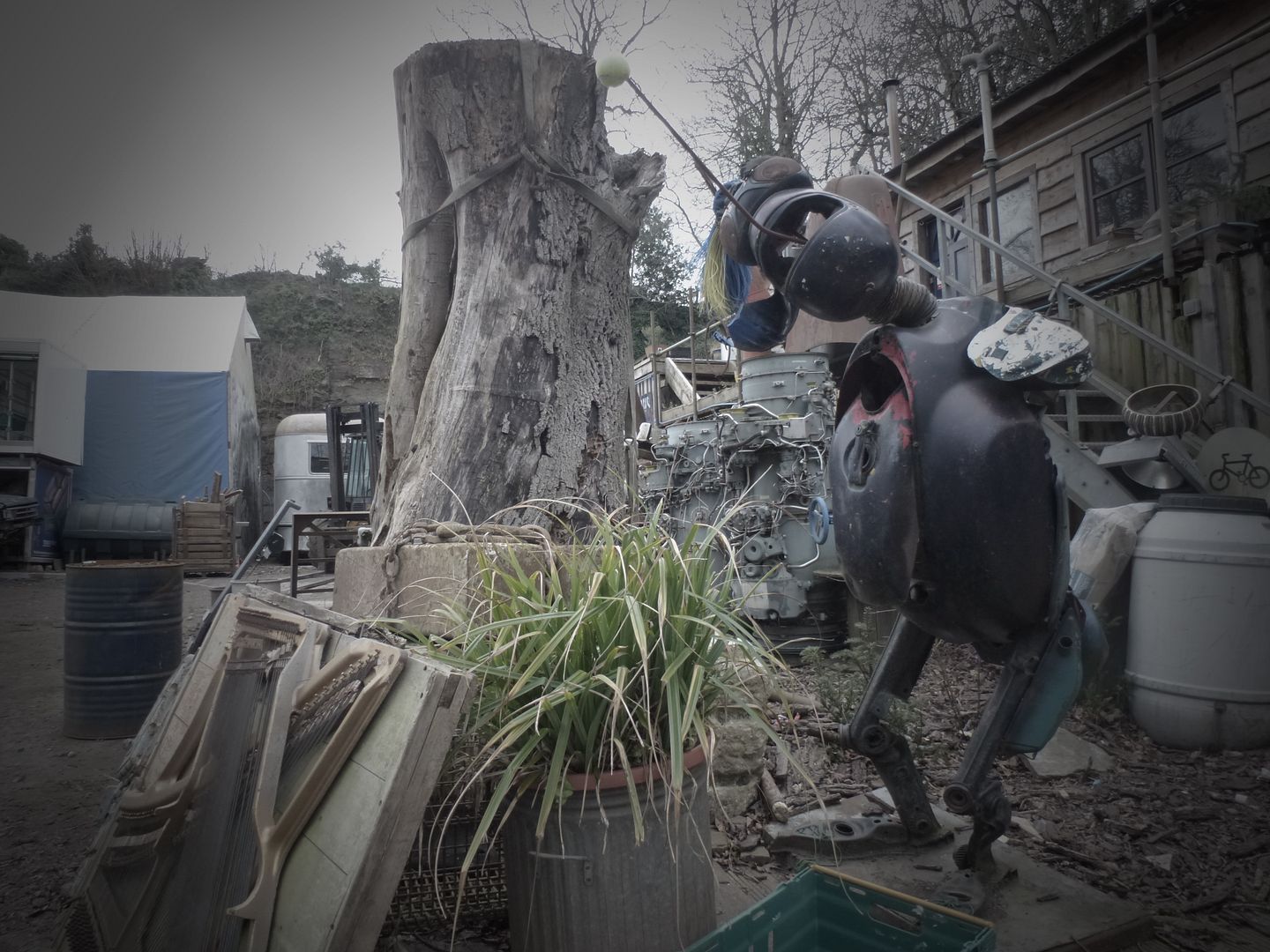 Mark deals in scrap metal, so there are always old vehicles being torn apart for the recycling of the parts. If you need a part for a vehicle then Mark might be the person to talk to, whether it is an engine part for an obscure truck, or an airplane cockpit, or even a decorative three metre high bomb or two.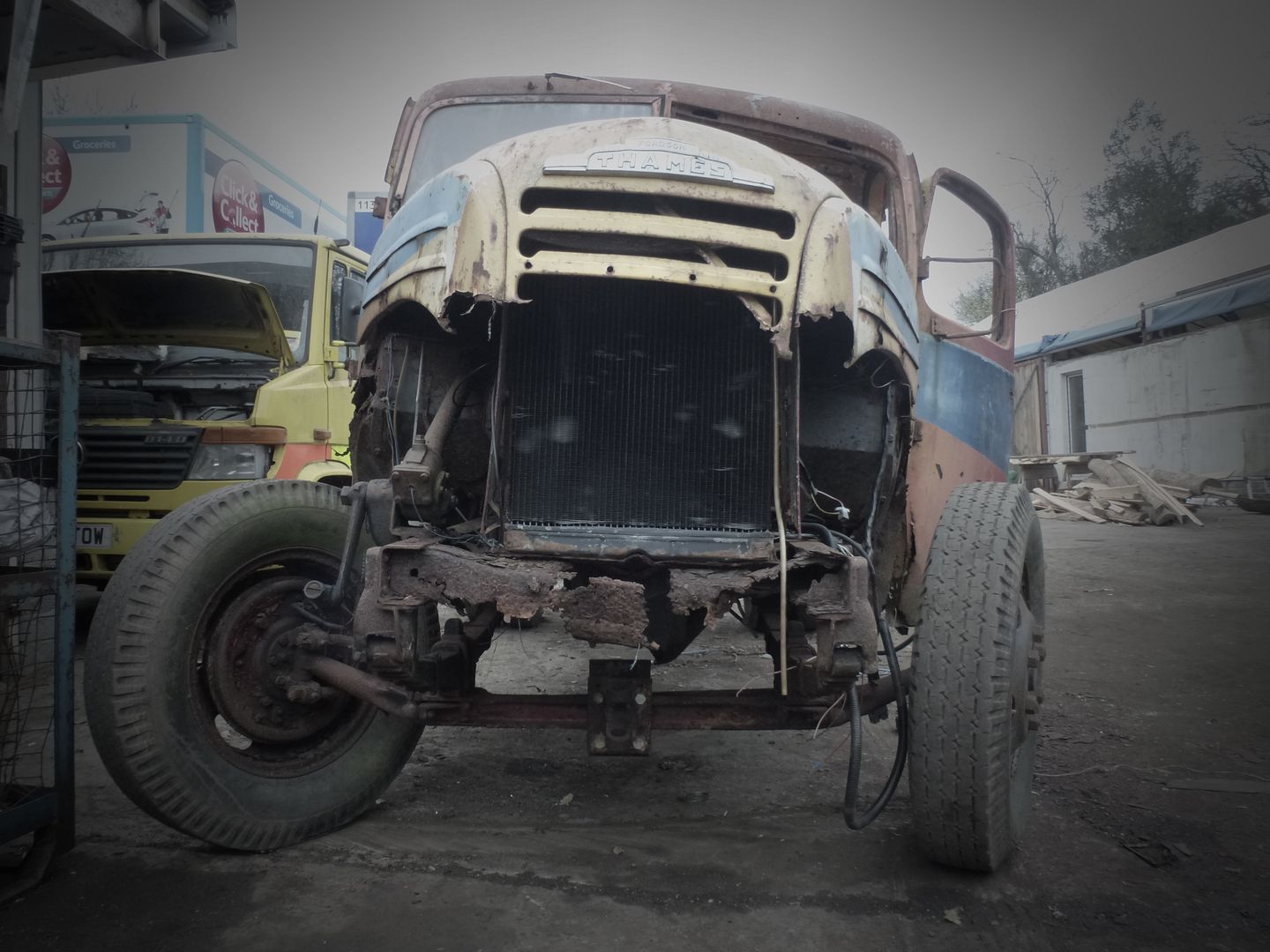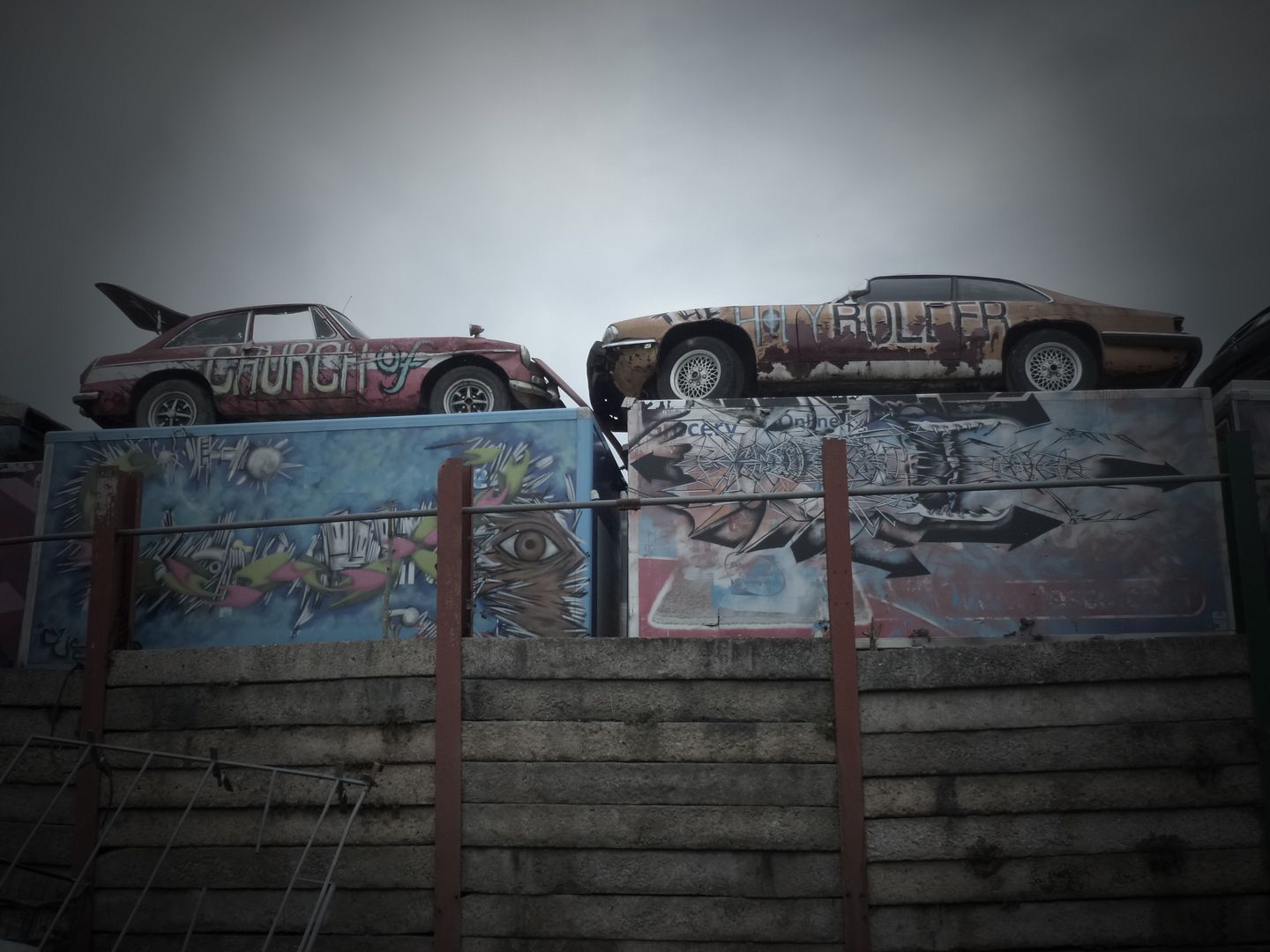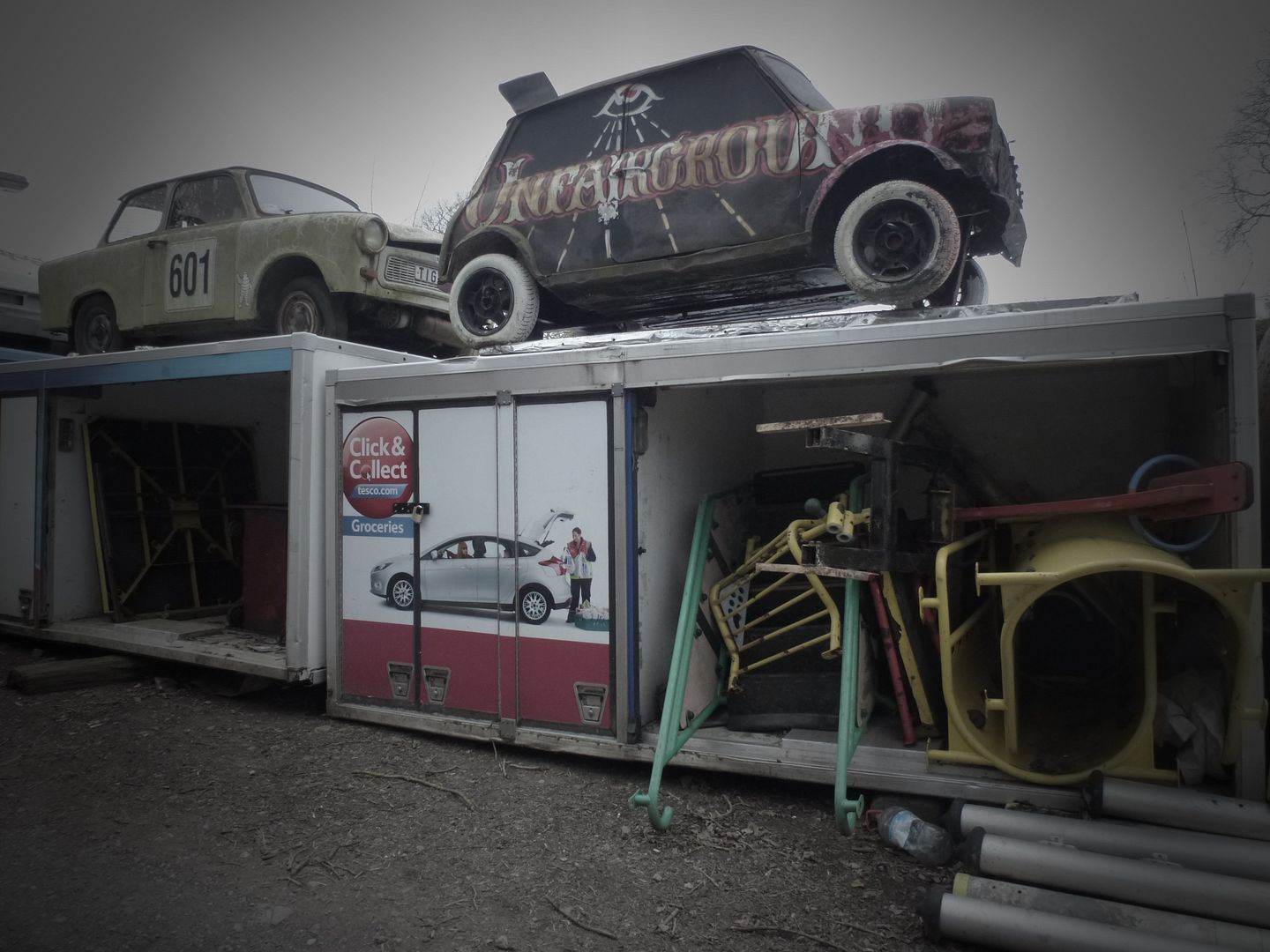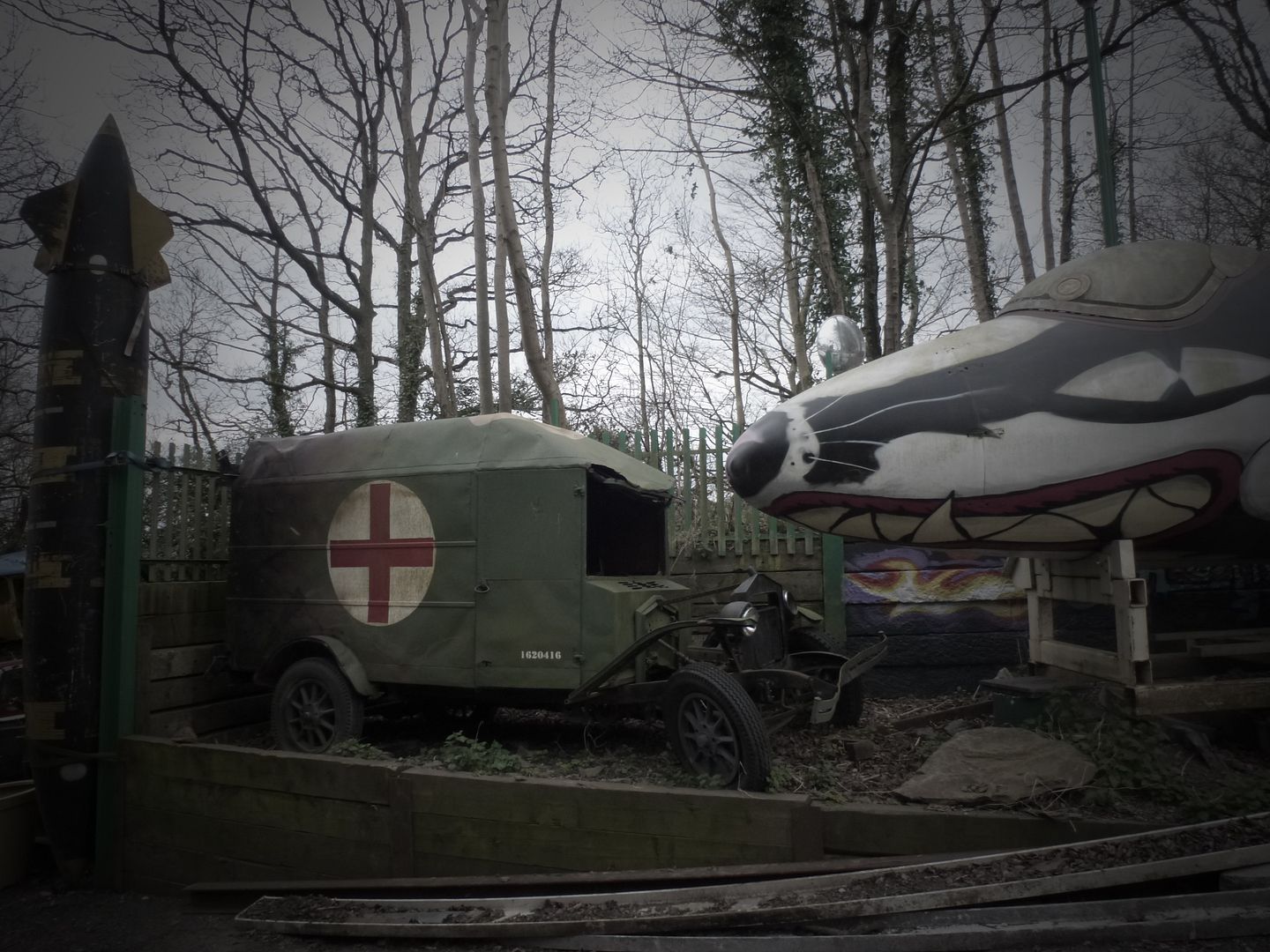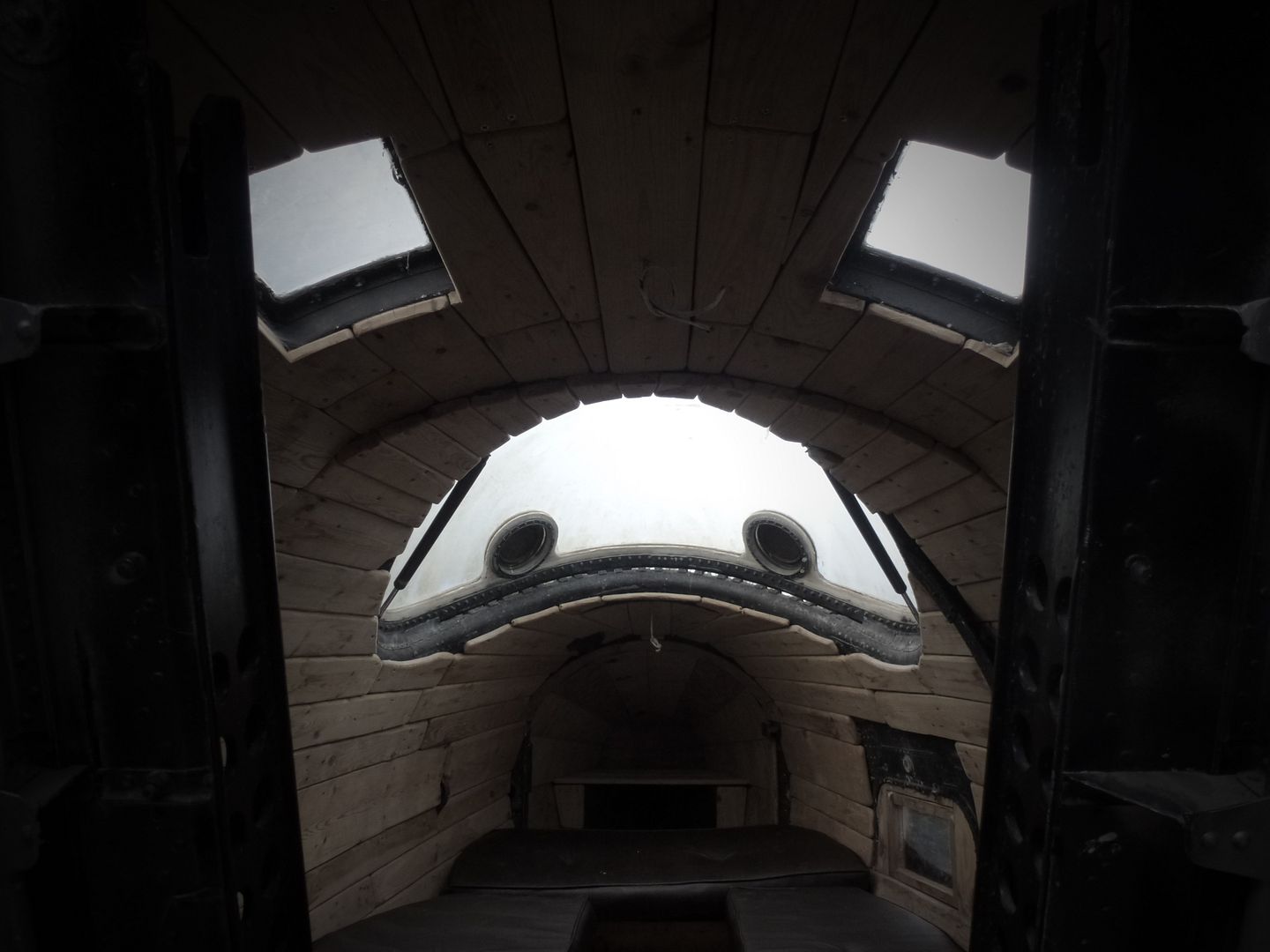 Many other new ideas for the use of the buildings and the land are continually being thought of in the collective consequences of the folk involved, so KYPP might be informed of other projects in the near future.
Spray paint artists like Boswell have been busy decorating on some of the buildings. Other spray paint artists are welcome to take a corner not yet used I understand.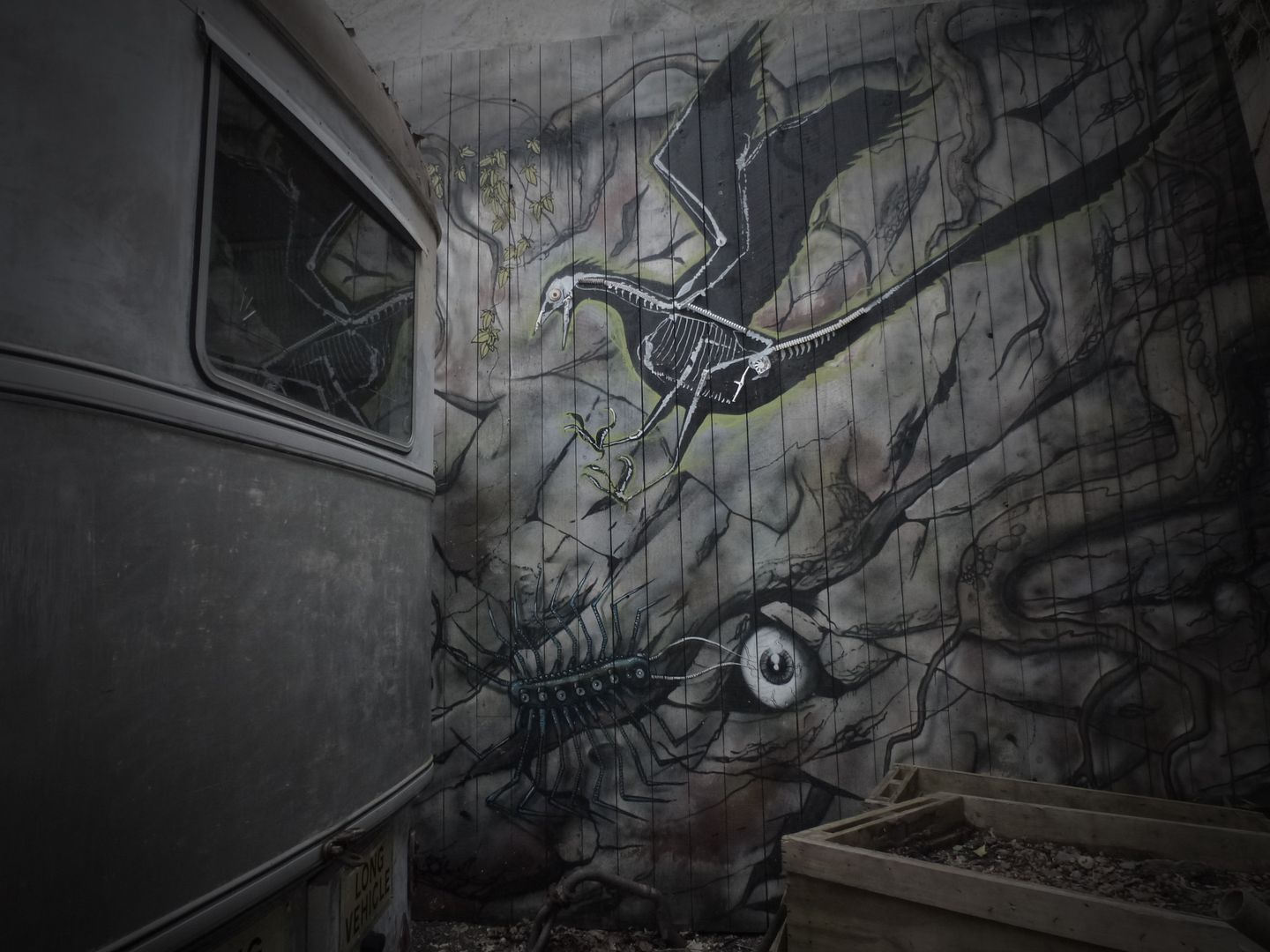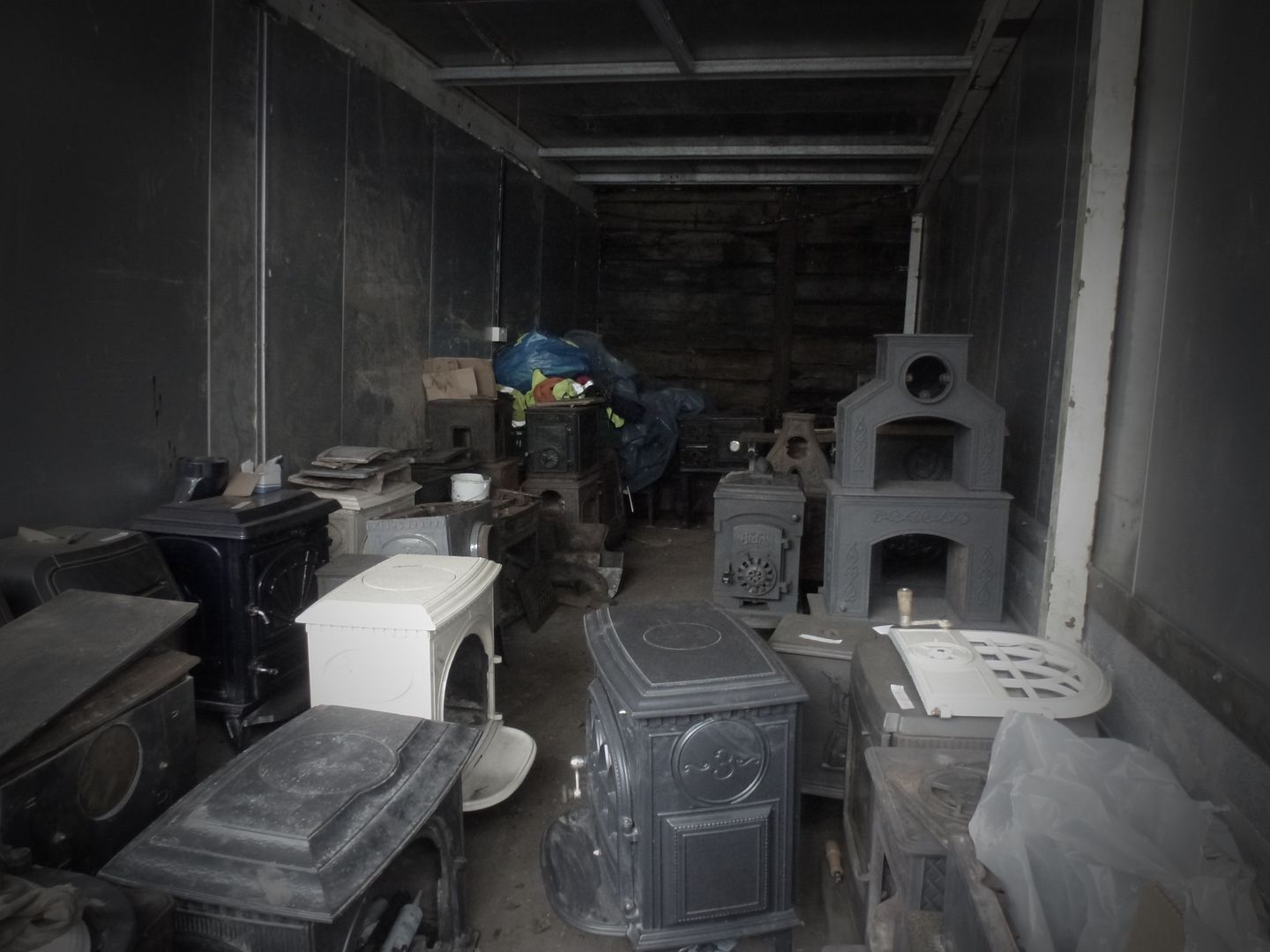 Below is a YouTube video of Tarantism (acoustic) with a cover version of 'Punks With Guns' originally by PAIN. An old punk song for the first EVER recording from Rockaway Studio. The engineers were Magnus and Lex who may be contacted via Rockaway Park. Details below.
The video was filmed at Rockaway Park, so you can get a view of the grounds there at the time of writing this post…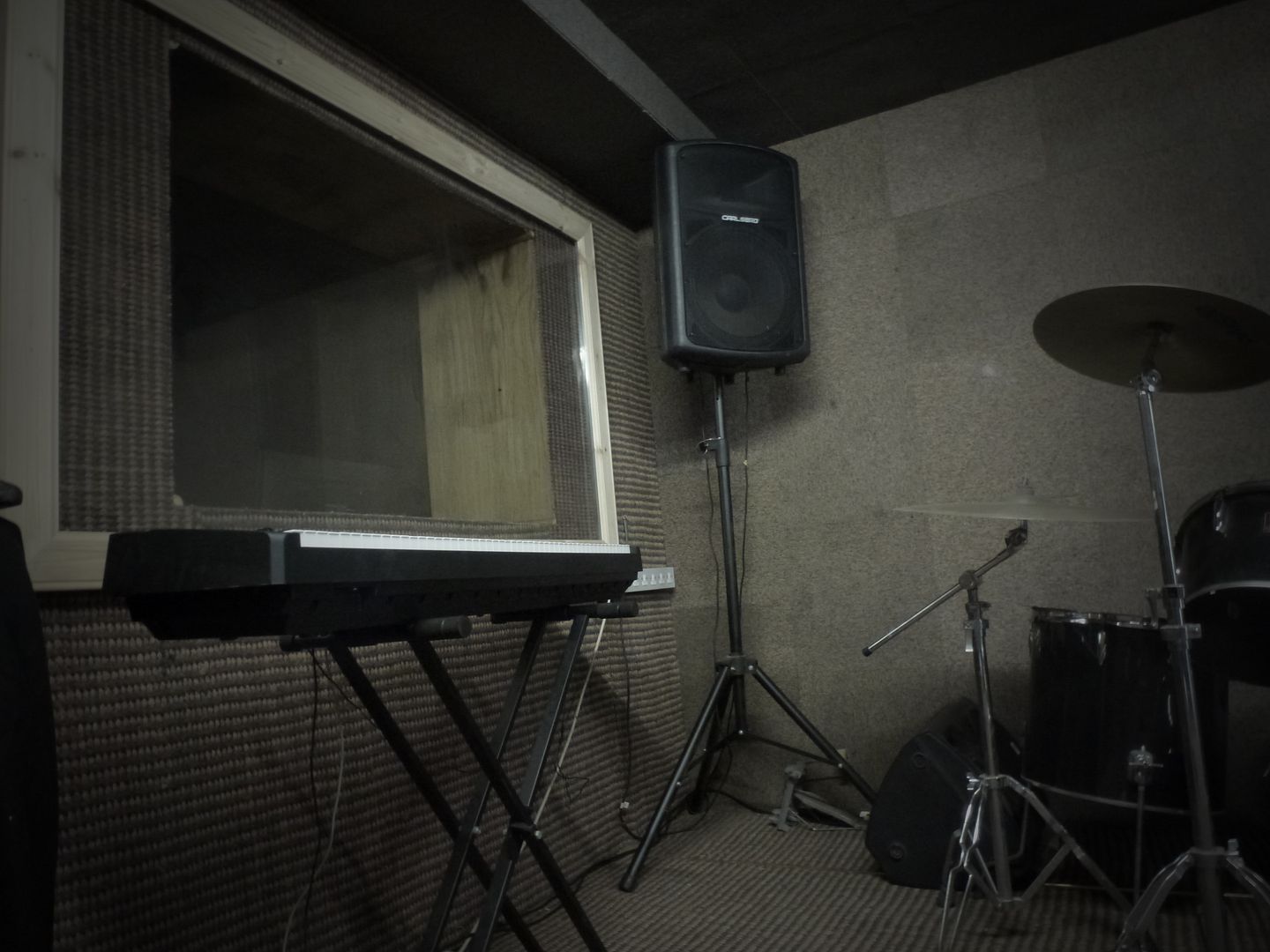 As with everything at Rockaway Park, the recording studio is built with the old punk D.I.Y attitude.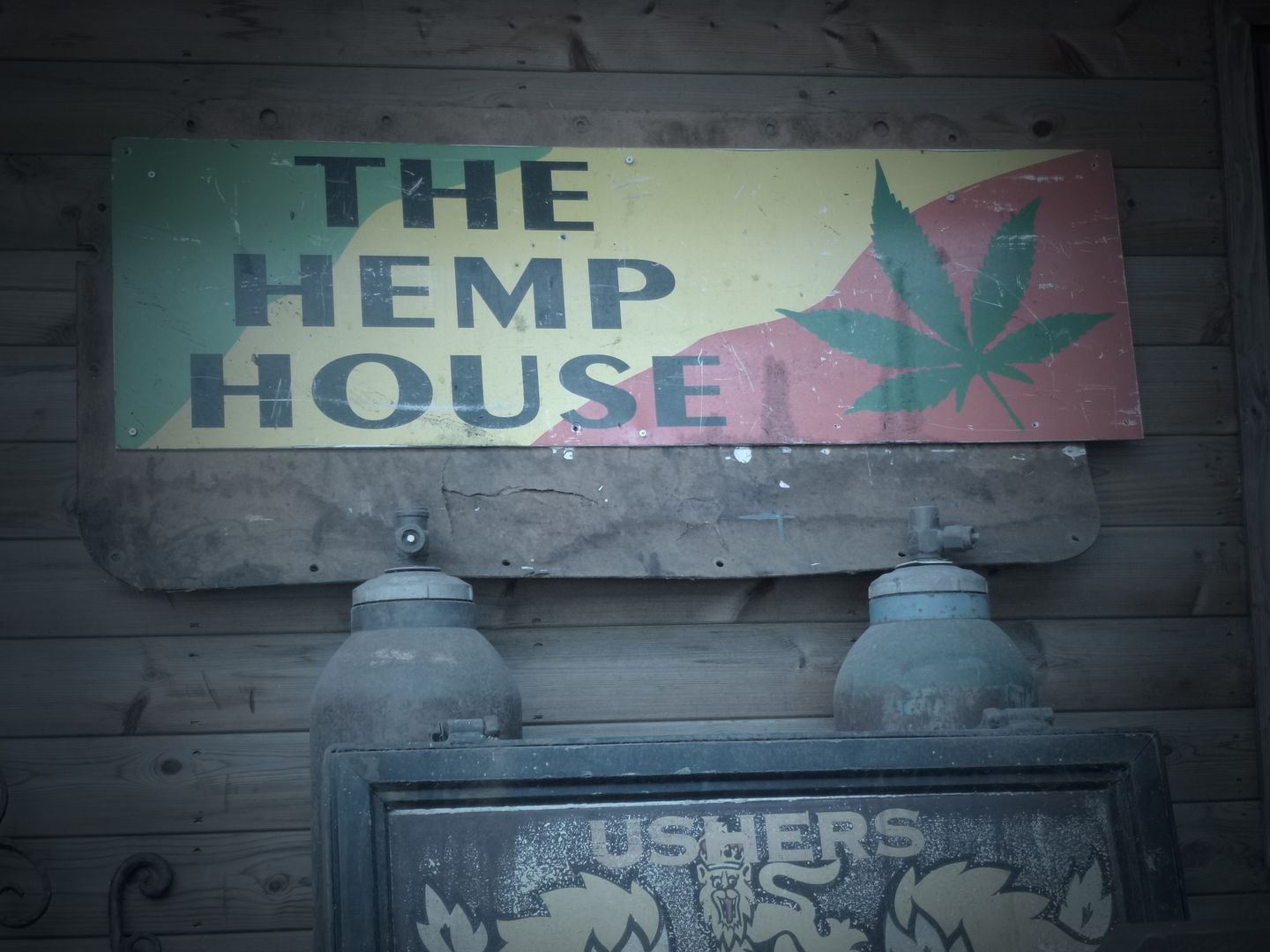 Get involved yourselves.
Go and visit Rockaway Park, and if this post is of any interest to you, ring one of the telephone numbers below and ask about staying for a day or two in one of the rooms, or book rooms via AirBnB. Vegetarian or vegan breakfast included.
Here are some useful links.
All The Madmen Records HERE
Rockaway Park HERE
The Mob / All The Madmen Facebook HERE
Photographs of Rockaway Park on The Mob / All The Madmen Records Facebook HERE
Rockaway Park Facebook HERE
AirBnB for staying overnight, weekends or longer HERE or HERE or HERE
Wind turbine course HERE
Pilates and yoga HERE
Rockaway Studio HERE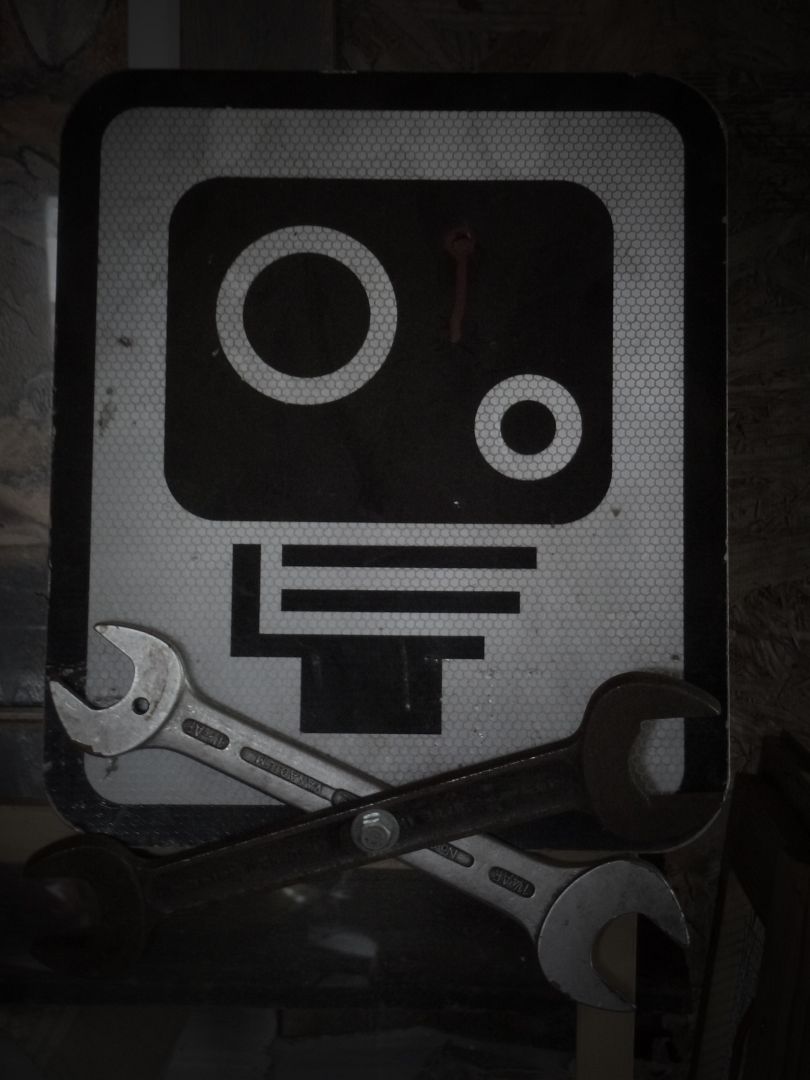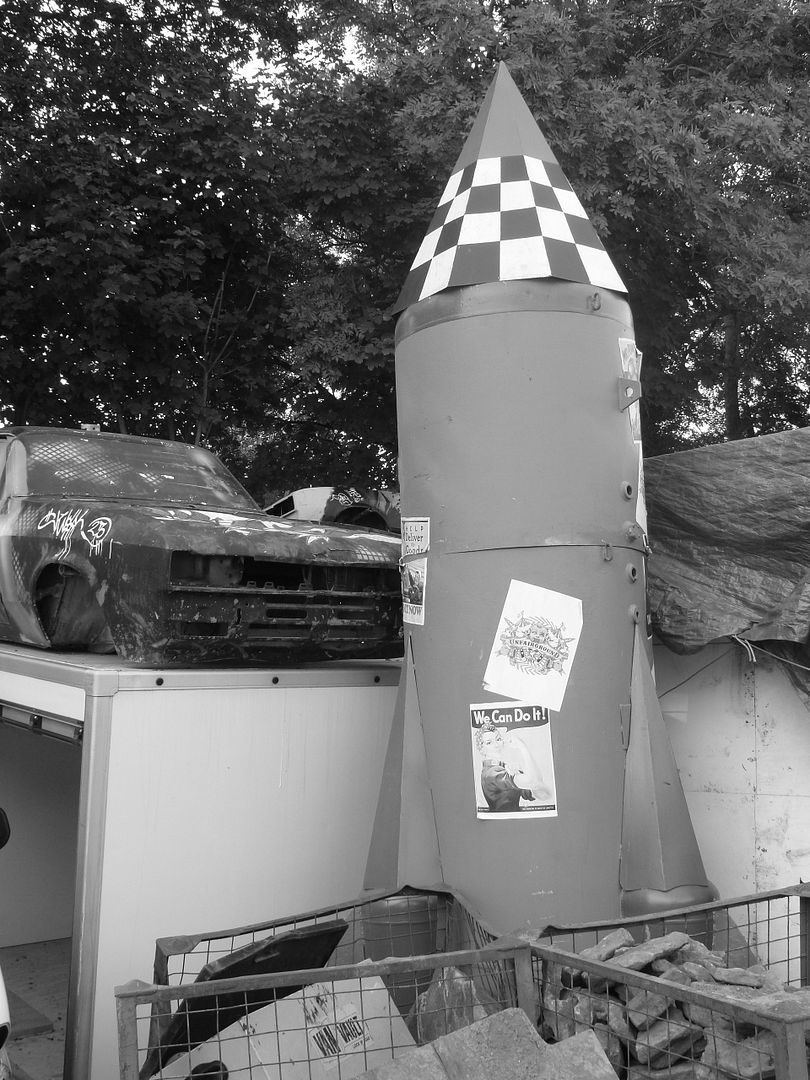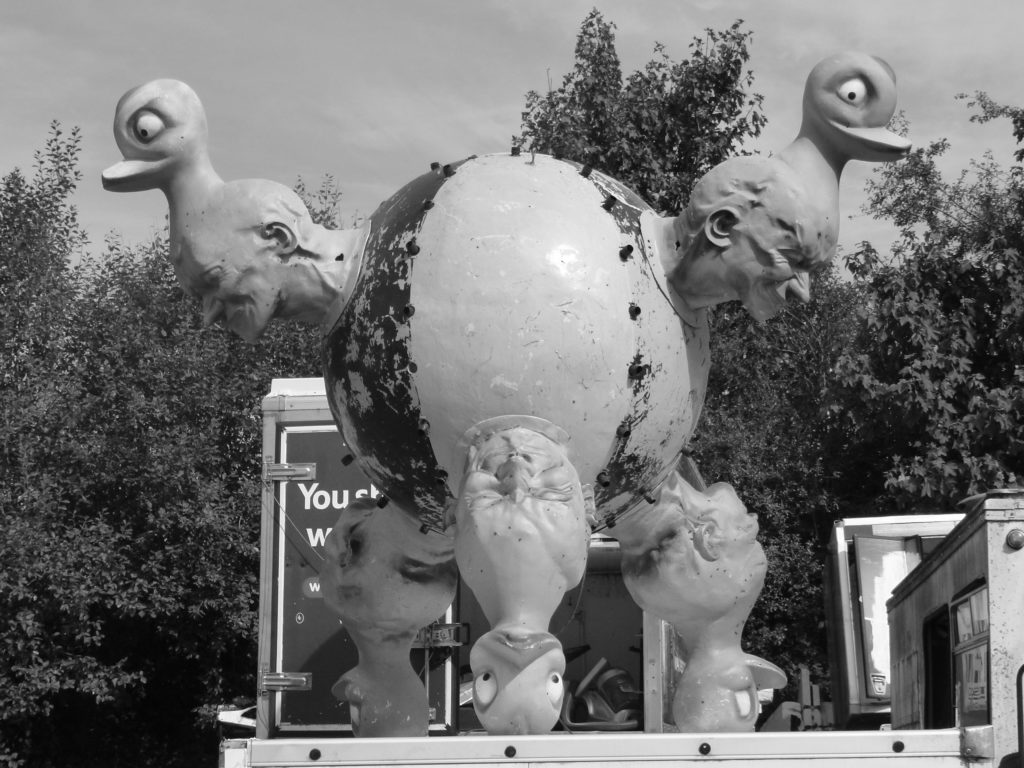 Contact details:
marta@rockawaypark.co.uk
mark@rockawaypark.co.uk
All The Madmen Records
The Quarry
Eastcourt Road
Temple Cloud
Bristol
BS39 5BU
01761 452 177
07913 657 737
07976 270 598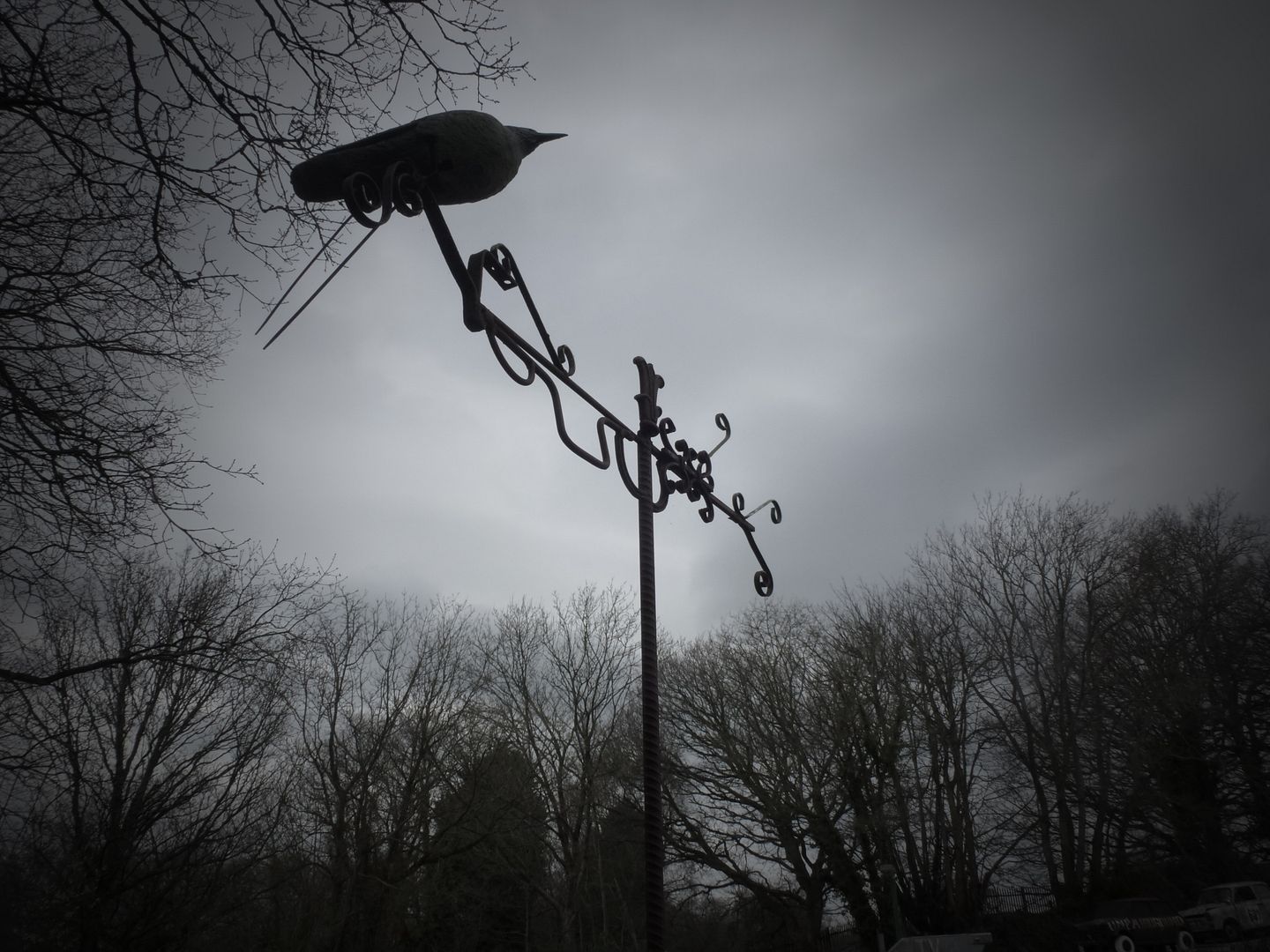 Below is an older YouTube post, that I put together with some of the photographs that I had taken of Rockaway Park between 2011 and 2013 accompanying audio from a couple of 7″ singles, one by The Mob and one by The Astronauts, that had been released on All The Madmen Records.
The recent singles by The Mob and The Astronauts were both released on the revived All The Madmen record label.
All The Madmen Records are not based in Yeovil any more. Nor in Hackney. Nor in Kings Cross.
All The Madmen Records is now based at Temple Cloud, a village in Somerset between Bristol and Bath.
I liked these two singles that were released back in 2012 and 2013, so I decided to upload them onto YouTube.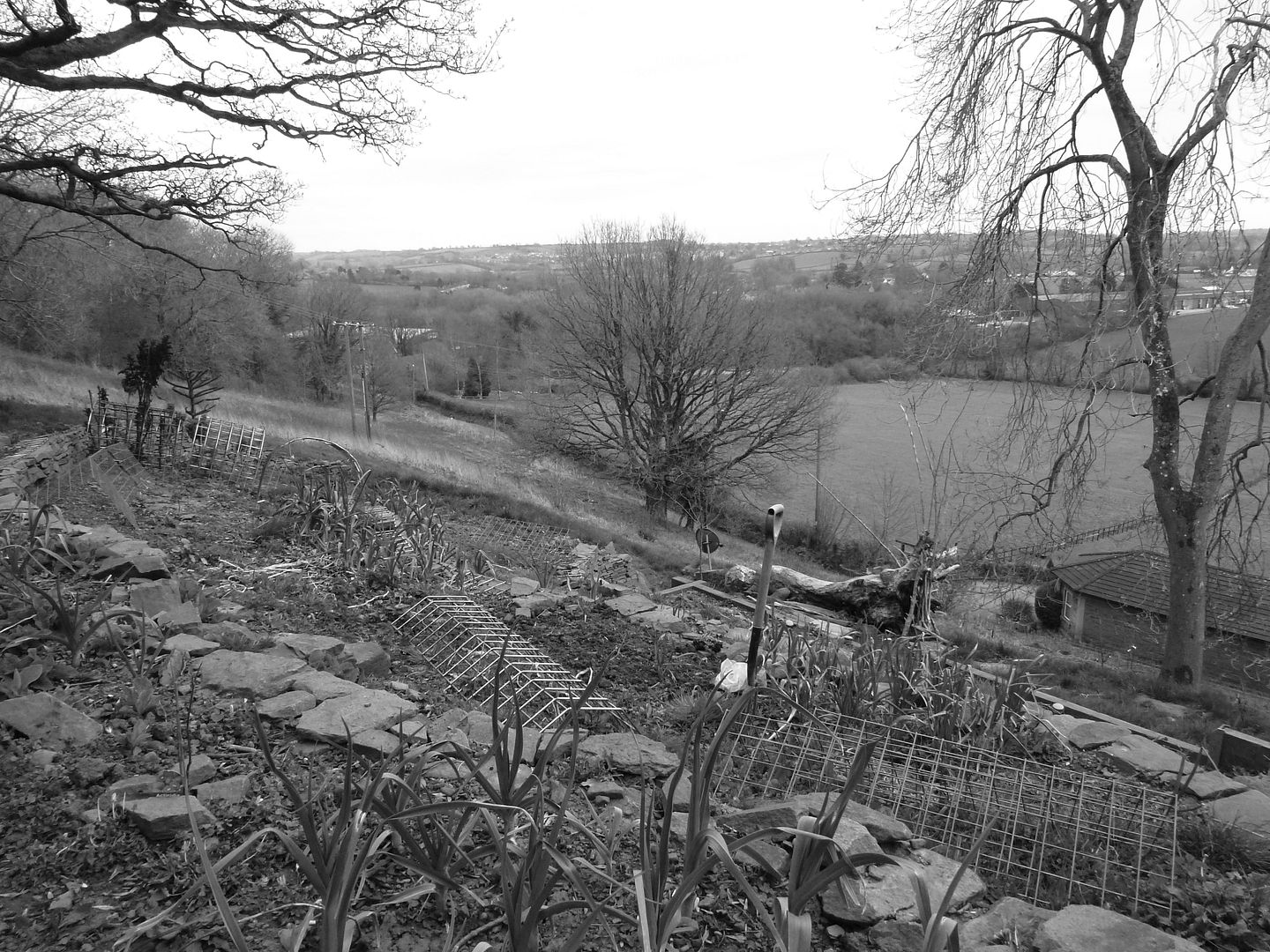 My photographs that accompanying the 'video' are just a small selection that were taken during my visits from 2011 to 2013, and hopefully will give you a glimpse of the buildings and the truly beautiful land that surrounds those buildings.
Track listing for this YouTube post:
The Mob: Nothing You've Got I Want
The Astronauts: Typically English Day (original)
The Astronauts: New Dixie Land Blues (re-recorded)
The Astronauts: Typically English Day (re-recorded)
The Mob: Rise Up
Get involved yourselves.
This short film by Henry Temperley and Lara Stower is an absolute gem and is well worth a viewing. Amongst the wonderful 'eccentrics' featured are Mark Wilson and Rockaway Park, as well as Joe Rush the original Mutoid Waster. This film is small in minutes but huge in heart and charm.