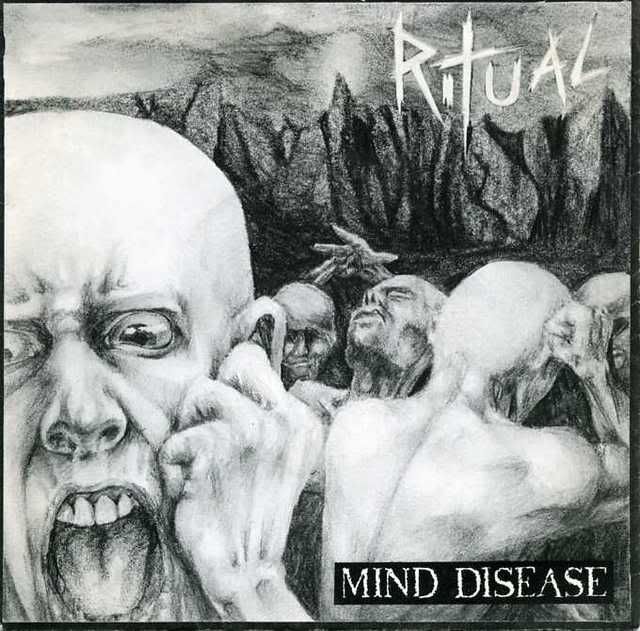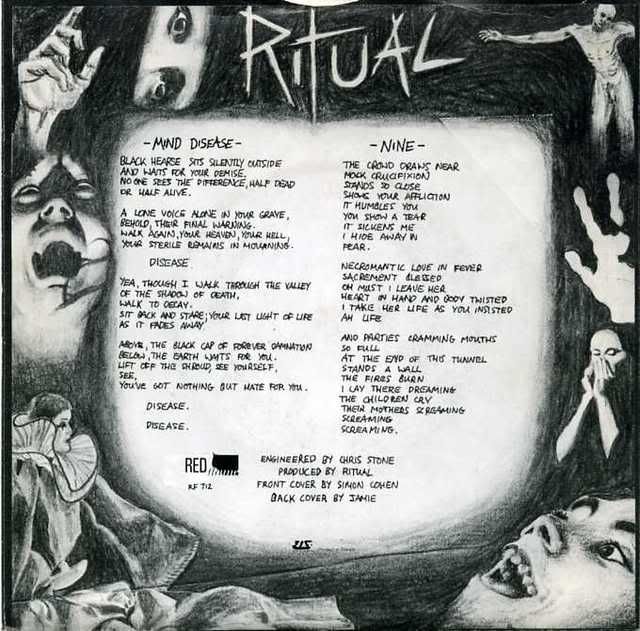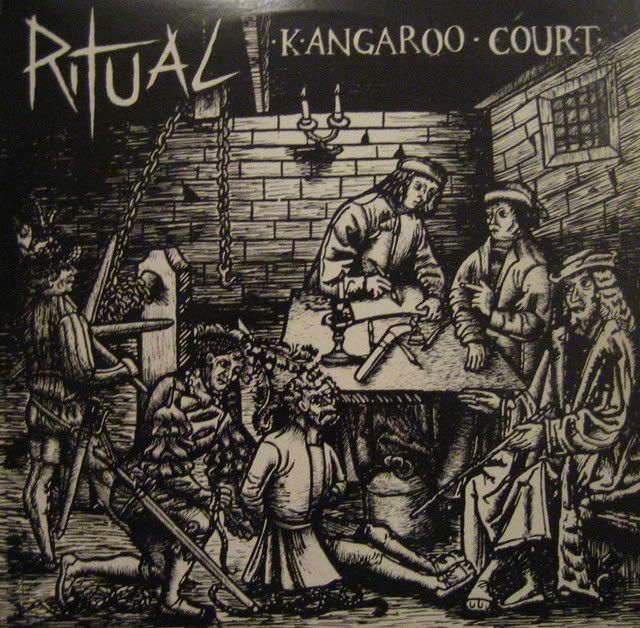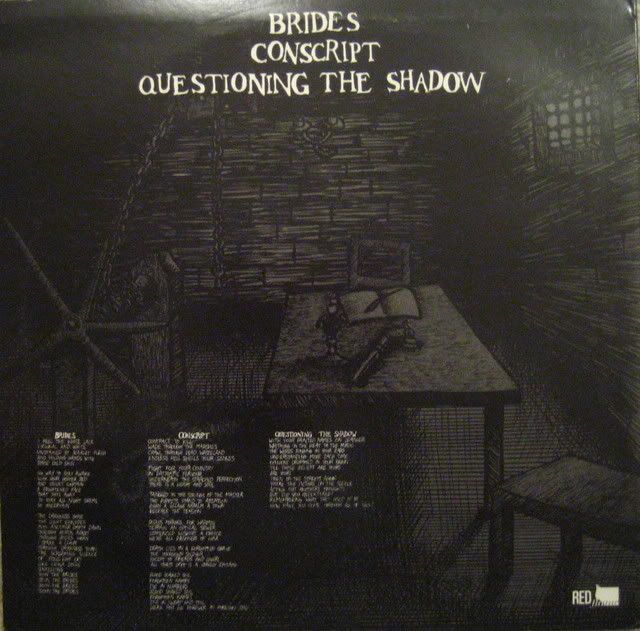 Goth (Positive) punk band Ritual started in 1979 and were one of the first goth punk bands but never got the same recognition as Sex Gang Children or Southern Death Cult. Many compare them to Theatre of Hate as the band also had a sax player. Prior to the 7″ single, Ritual released a six track demo tape. They also recorded tracks for an LP called "Songs For A Dead King" which was released on cassette tape with a booklet and can be listened to at the bottom of this post…
The band fell apart as drummer Ray Mondo and guitar player Jamie Stewart were asked to join Death Cult. Ray Mondo later switched the drummer seat with Nigel Preston (ex-Theatre of Hate) to play in the last line up of the (early) Sex Gang Children. Vocalist Errol Blythe and bass player Mark Bond joined Spon (ex-UK Decay) to form In Excelsis. All a bit 'keep it in the family'!
Hope you enjoy these recordings.  Most of the text was ripped off this fine site here, because recently I have tried to juggle working full time, nesting for a penguin chick to arrive in no more than a weeks time, and five websites. I forgot to mention it originally, normally if you look at other posts previously I do mention the source material if I have used some. Thanks for the gentle reminder Curious Guy!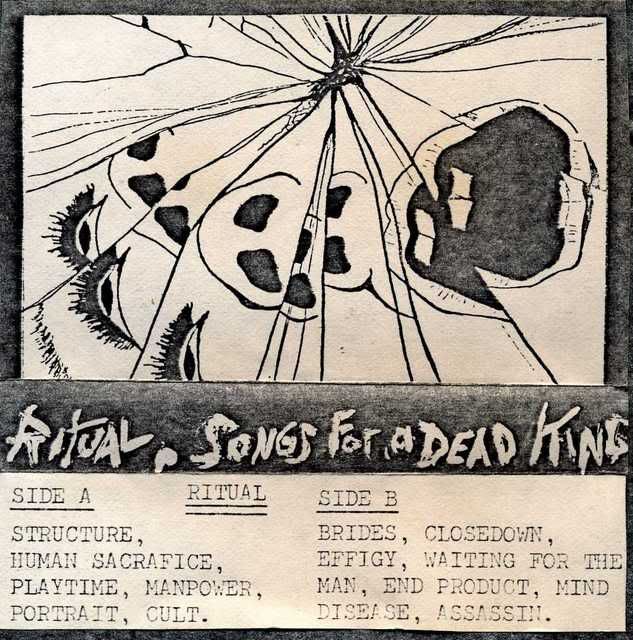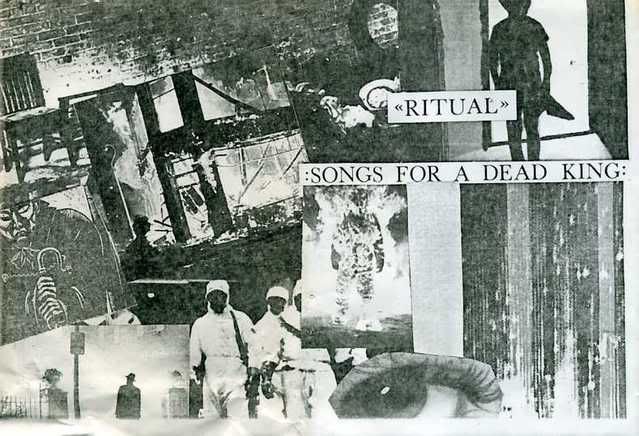 Structure / Human Sacrifice / Playtime / Man Power / Portrait / Cult
Brides / Closedown / Effigy / Waiting For My Man / End Product / Mind Disease / Assassin