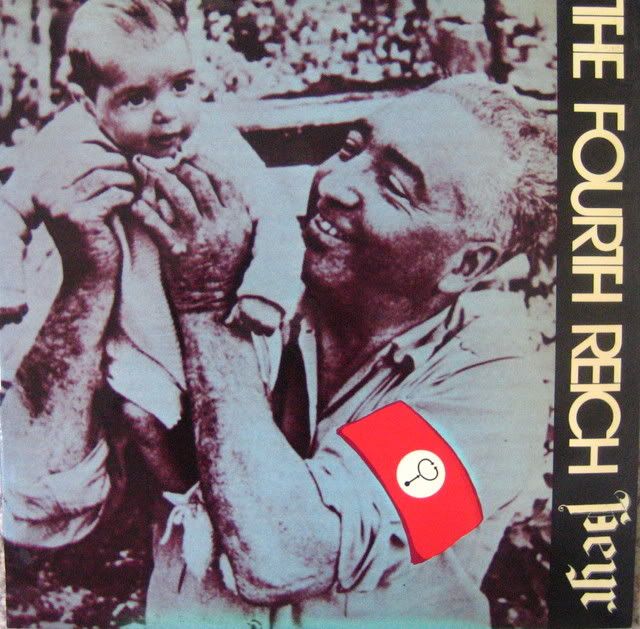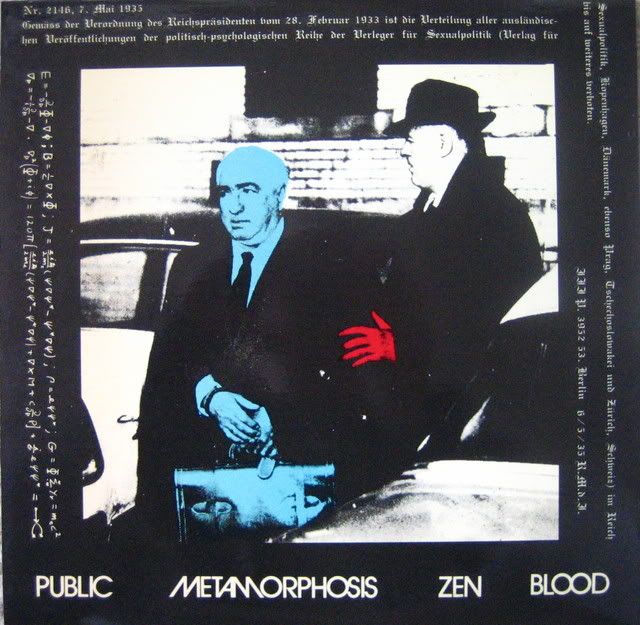 Third single from this Icelandic band, a band that eventually metamorphosed into KUKL and then The Sugarcubes. All early Icelandic singles are very rare, this 12″ being no exception. Recorded in 1982, there is a slight Killing Joke feel to the sound on all these tracks, not surprisingly as Jaz Coleman and Geordie from Killing Joke were constant visitors to Iceland at this time, and early supporters of the Icelandic music scene. Peyr and Jaz Coleman went onto record material under the name Niceland which was not released. 
The sleeve depicts Wilhelm Reich, a psychiatrist, psycho-analyst and writer, who was labelled a Communist Jew by the Nazi Party, so he escaped from Germany in 1934 to settle briefly in Scandinavia. During the Nazi period of German history all of Wilhelm Reich's books were destroyed, and subsequently banned. The writer made it to the U.S. in 1939.
In 1947, following a series of critical articles about orgone in The New Republic and Harper's, the U.S. Food and Drug Administration (FDA) began an investigation into his claims, and won an injunction against the interstate sale of orgone accumulators. Charged with contempt of court for violating the injunction, Reich conducted his own defense, which involved sending the judge all his books to read. He was sentenced to two years in prison, and in August 1956, several tons of his publications were burned by the FDA. He died of heart failure in jail just over a year later, days before he was due to apply for parole.
It must be noted that the Peyr sleeve artwork has not got a swastika on it. The armband shown on the cover contained the symbol of the orgone physics, which represented duality and its origins in unity, referred by Reich as functionalism.
Peyr had a two LP's and a handful of singles released in the band's lifetime, these are no longer available as far as I know.
Use the search function to hear the debut KUKL single, also Crass, KUKL and other Icelandic bands perform in the 'We Are The Future Festival' held in 1983.