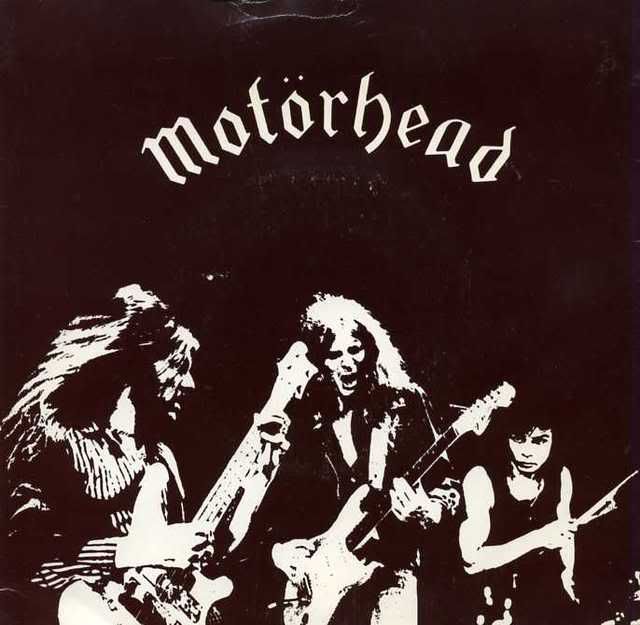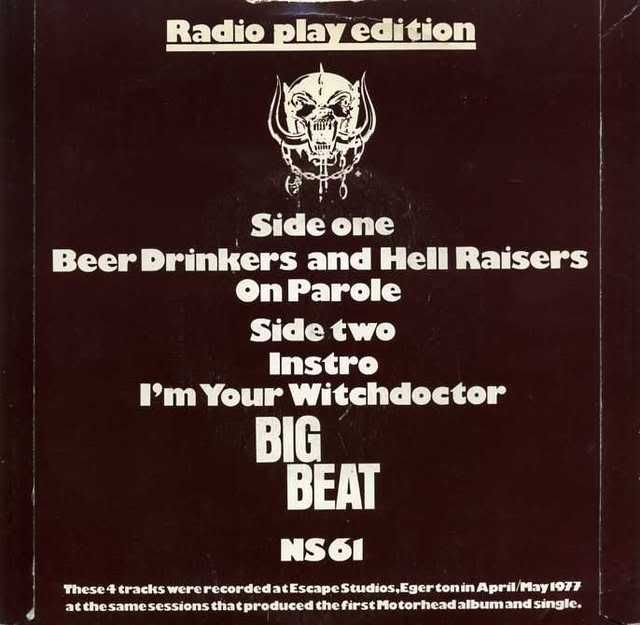 Beer Drinkers And Hell Raisers / On Parole
Recorded by the 'classic' line up of Motorhead, Lemmy, 'Fast' Eddie and 'Filthy' Phil, these tracks were released after Motorhead were in the charts with 'Ace Of Spades'. These tracks were from a session for 1977, three were cover versions.
'Beer Dinkers' performed originally by ZZ Top, 'On Parole' was written and performed by Larry Wallis from The Pink Fairies on the B Side of his single on Stiff Records. Larry who was actually an early member of Motorhead and that line ups repertoire included this track. 'I Am Your Witchdoctor' was a John Mayall composition for his band The Blues Breakers.
Play this record way loud, especially 'On Parole' because 'you're worth it'.