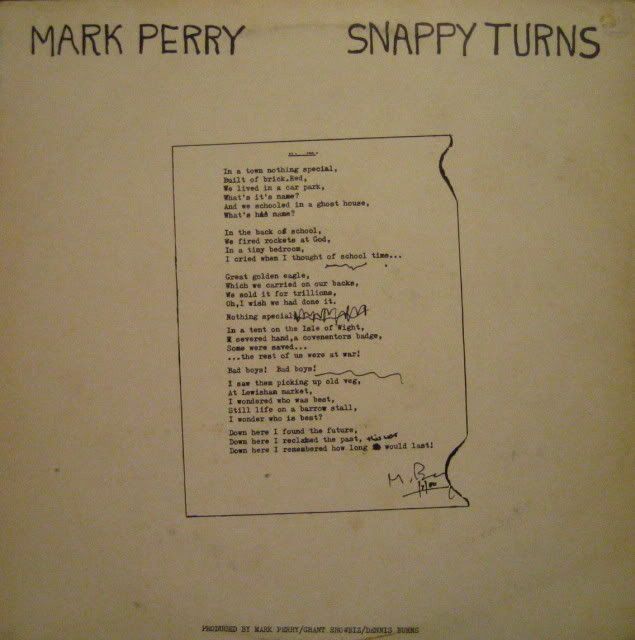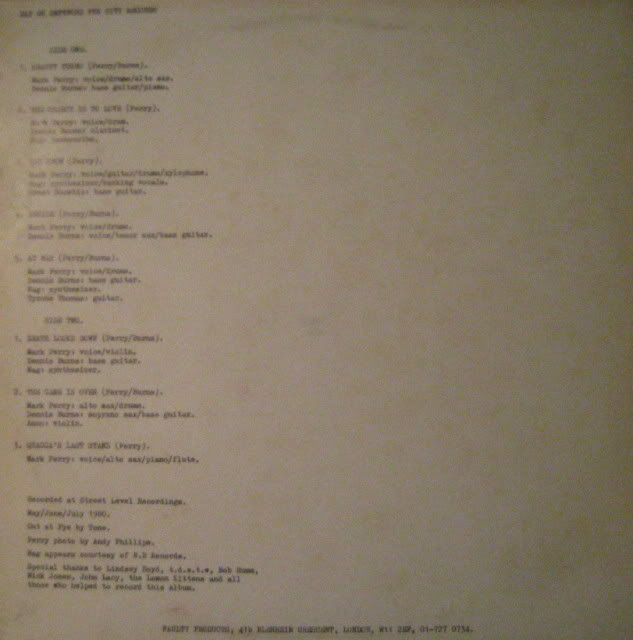 Snappy Turns / The Object Is To Love / You Know / Inside / At War
Death Looks Down / The Game Is Over / Qyagga's Last Stand
Anyone familiar with this site will know that there is a fair amount of rare Mark Perry material uploaded, as well as some material easier to get hold of. This LP recorded at Streetlevel in the summer of 1980 has several of the known Perry associates helping out with the recording. Dennis Burns, Nag, Tyrone Thomas, Anno and Grant Showbiz. The tracks are great, although 'The Object Is Love', 'You Know' and 'At War' are the standouts for me personally.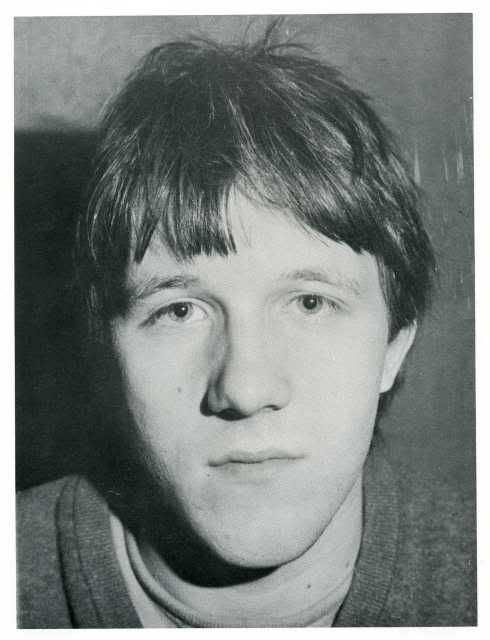 Text below ripped of the waxidermy.com site just for another perspective.
Mark Perry became an essential figure in the early UK punk scene in 1976, when he quit his day job as a bank teller to start the first, and likely most influential, British punk zine, Sniffin' Glue, named for the Ramones "Now I Wanna Sniff Some Glue," Perry's first introduction to punk rock. Less than a year later he formed the similarly DIY band Alternative TV. Unlike other purists of the time, Alternative TV was relatively quick to experiment outside the boundaries of punk. With his 1980 debut solo LP, Snappy Turns, Perry continued this experimental streak, in what I would consider to be true punk form.
Properly post-punk, the first and title track on Snappy Turns features a funky, syncopated beat under bass, keys and sax. The music is sometimes painfully amateur, but can be easily forgiven thanks to Perry's silly and endearing lyrics. By the second song, the album veers sharply into outsider territory, by way of clashing tambourine and clarinet. Perry's esoteric poetry becomes less irreverent over such a primitive racket, instead revealing an artistic journey that I probably cannot comprehend.
The rest of the album waffles between funk, punk, and cacophony for its own sake, but rarely becomes repetitive enough to warrant ferrying the needle over two score grooves or so to regain a sense of earnest exploration.