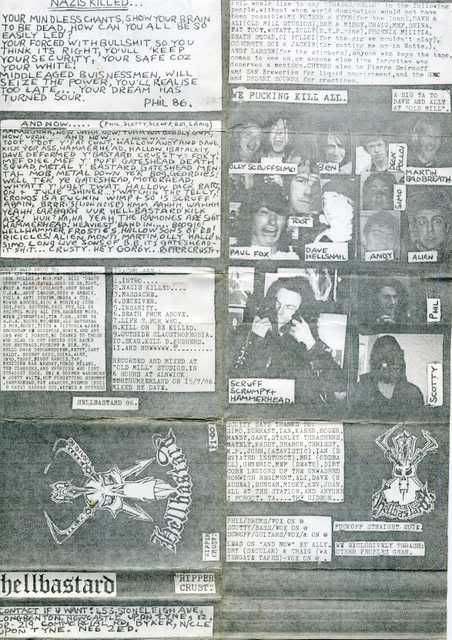 Intro / Nazis Killed / Massacre / Deceiver / Insanity / Death From Above / Life For Who? / Kill Or Be Killed / Outside Claustrophobia / Skag Kill Drug Pushers / And Now…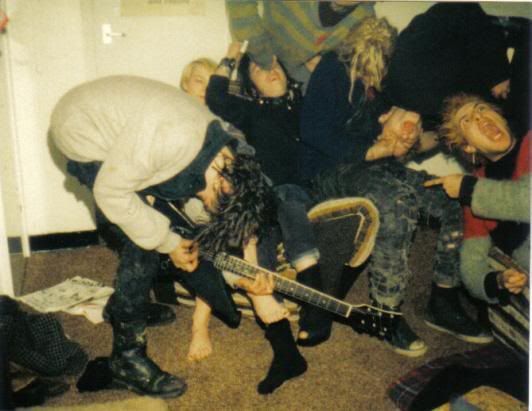 Gateshead based crust punk-metal band led by Stephen Lewty A.K.A Scruff (also at one time, an Apostle), grinding out 11 tracks of proper crust riffs for you to bang your head to. Scrumpy cider and / or Special Brew optional, but advised.
This demo cassette is the first release by Hellbastard who specialised in the kind of riffs that Deviated Instinct from Norwich were also fond of. Not a bad effort for the first twenty minutes, then sadly it gets slightly samey for the following twenty.
Still, if loud grinding riffs played in the most fuzzed up crust way is your thing, then this cassette is for you…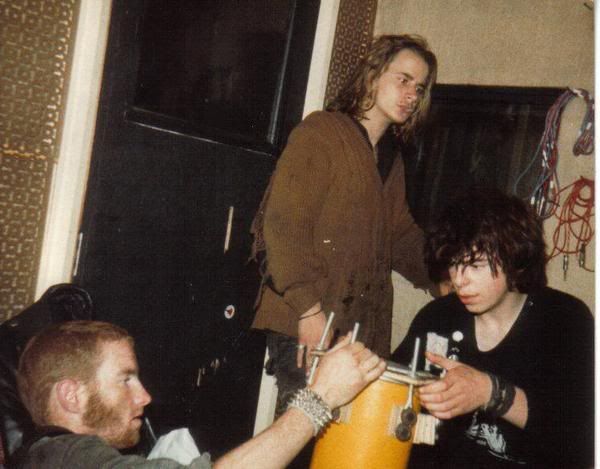 Martin, Ollie and Scruff in Recession Studios, Hackney during the recording of the fifth Apostles E.P. sometime in August 1984