Spirit Ov Youth / Sometimes / Jerome / Swell
A tape given to me by Genesis P'Orridge of Psychic TV while he was still residing in Beck Road, Hackney during one of my many visits there. A nice cassette of the earliest demos that Getting The Fear recorded together, the individual tracks are performed with grace and with intimacy*.
The sleeve artwork for the tape is an original pencil drawing of Getting The Fear vocalist Bee, drawn by Bee himself according to Genesis P'Orridge.
*Please note there is quite a long gap between the third and fourth tracks on this tape.
Getting The Fear evolved from the ashes of Southern Death Cult whose singer Ian Astbury had jumped shipped towards the end of 1983 to form Death Cult with various members of Ritual and Theatre Of Hate. Bee, an ex member of Danse Society joined the back line of Southern Death Cult namely Buzz, Barry and Aky and started rehearsals to lead up to the recordings of the tracks that appear on this tape.
Bee at the time was an on/off member of The Temple Of Psychic Youth and friend of Psychic TV. He was suitably adorned with piercings and tattoos, stabbed and inked by the now deceased Mr Sebastian who operated in his tattoo and piercing parlour along Grays Inn Road near the Mount Pleasant Post Office hub.
The band got a lot of attention from Kill Your Pet Puppy's fanzine's successor in all things colour-musu-politikal-magick wise, the wonderful Vague fanzine run by Tom Vague who was a fixture in the same squats and run down gig venues as the KYPP collective and no doubt some of the browsers reading this now. Vague fanzine essays also meant features in the sadly missed Zig Zag magazine which was a nationwide monthly publication.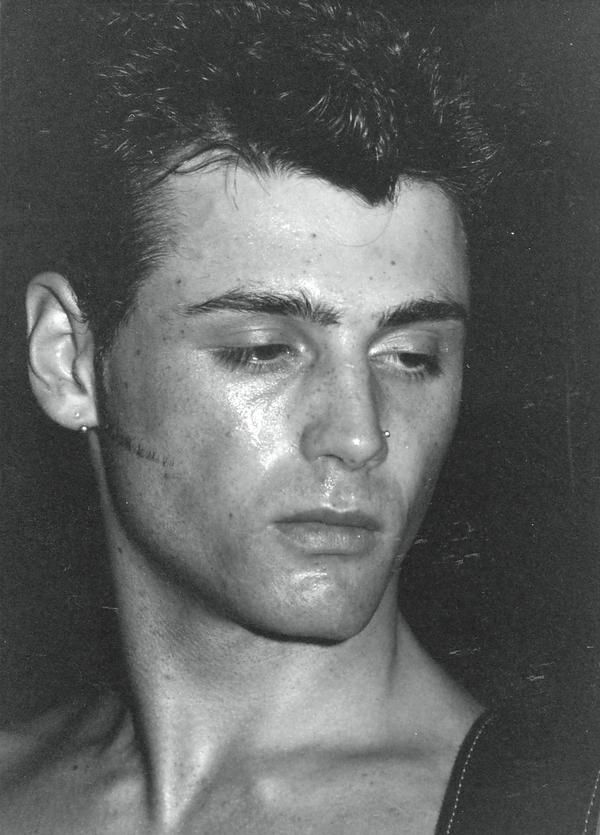 There was a real buzz about this band and Tom who had a finger in both the Southern Death Cult and T.O.P.Y. camps went onto champion this band and was rightly expecting huge potential from them.
RCA signed up this extremely good looking bunch of alternative boys in 1985 and sold them, as one would imagine, as a flat sounding, over made up pop band ready for the then dwindling Smash Hits magazine market. Not quite as gritty as Vague fanzine or anyone that saw some of the celebrations that were the concerts that Getting The Fear performed imagined them to be. Still…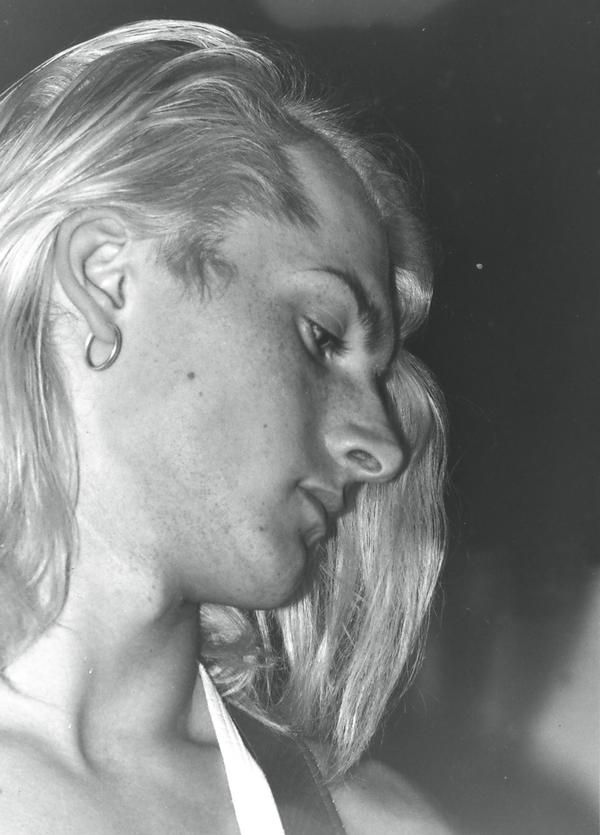 RCA released one 12″ entitled 'Last Salute', with the B side 'We Struggle' being the pick of the tracks.
They seemed to be a band that were destined to burn out very quickly which of course they did. 1986 saw Bee and Barry start up Into A Circle and Aky get Fun-Da-Mental together. Bee went to Thailand where he still resides and Buzz went to France where he may well still be…
Photos of Getting The Fear by Chris Lovell.
There is a tape of some later recorded demos and practise sessions by Getting The Fear uploaded onto this site if you care to use the search function.