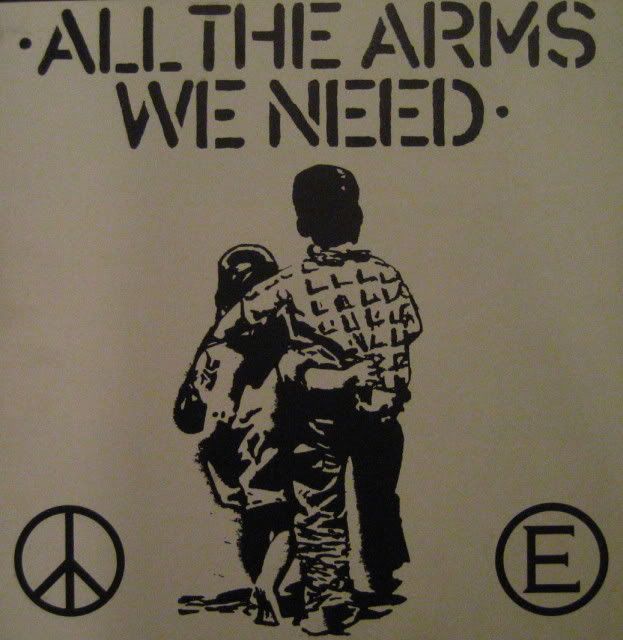 21/01/83
22/01/83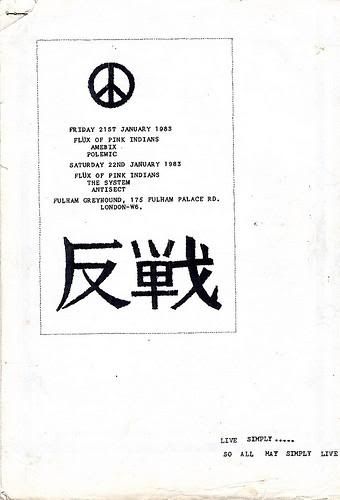 I still have a handful of cassettes belonging to Jon From Bromley for uploading onto this site, but for now I am just slipping a couple of cassettes lent to me by Martin (ex Flux Of Pink Indians drummer and fellow THFC supporter – photo below).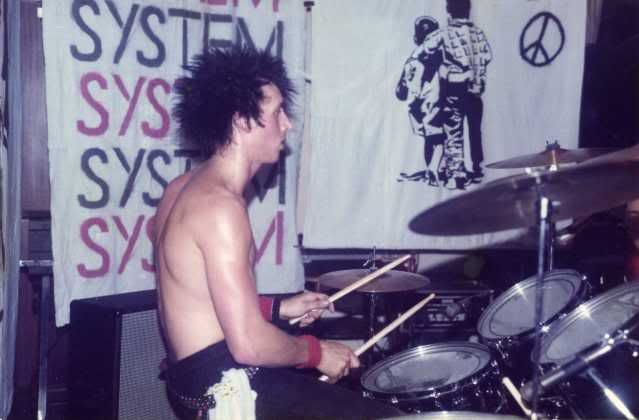 The first batch of cassettes on loan here at Penguin Towers are rather Flux / Crass / Antisect / Amebix orientated. The recordings on these cassettes by these bands are all crisp mixing desk quality or studio outtakes which is just a complete doss, hope you will enjoy listening to them when I start to upload then over the next few weeks.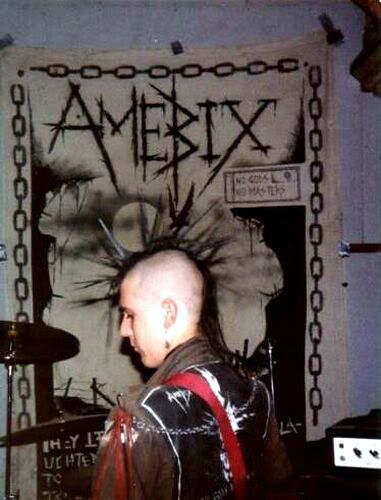 These first two cassettes recorded at The Greyhound pub in Fulham Palace Road over two nights, both nights with Flux Of Pink Indians headlining, are all absolute audio stunners (apart from 10 minutes towards the end of The System's performance when the cassette seems to evolve into mono – naughty soundman being half asleep no doubt!). All the bands perform great sets at these gigs and it is well worth giving the uploads a listen to hear (at this time the more Killing Joke inspired) Amebix, The System and Flux Of Pink Indians on top of their game at this point in 1983.
There will also be some photographs from Martins collection to upload into the Photo Gallery. Some of these photographs (I am lead to believe) were taken at this very gig uploaded onto this post tonight. When I get to see Martin again in a day or so, and he is clutching a whole heap of photographs to lend me, I will ask him which are the ones taken at the Greyhound gig (I should really know as I went to this venue countless times!) and when I get confirmation I will add those specific photographs to this post – I am hoping on seeing some nice photographs of Wigan's excellent System as photographs for this band seem to be quite scarce.
And as if by magick, some photos appear!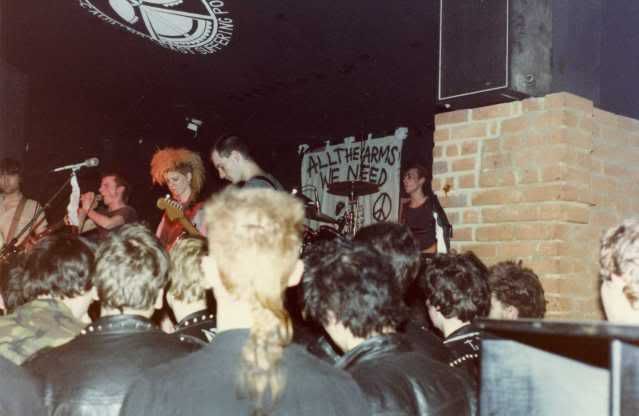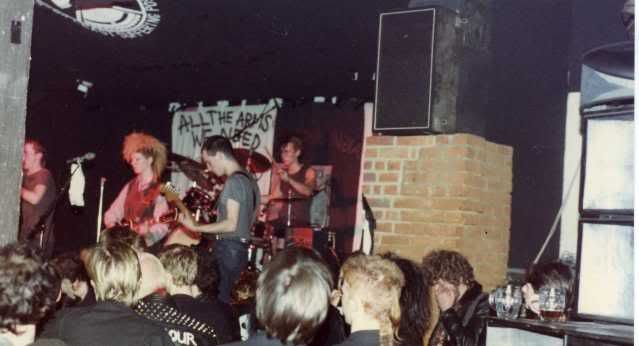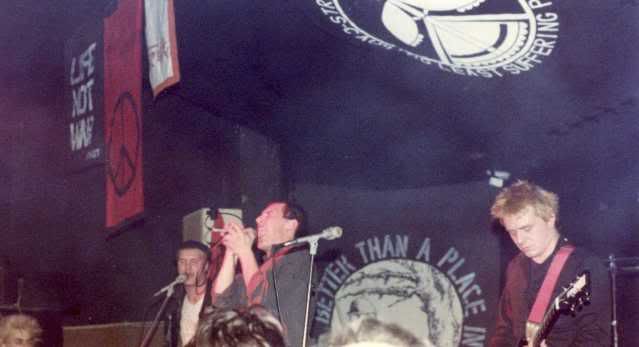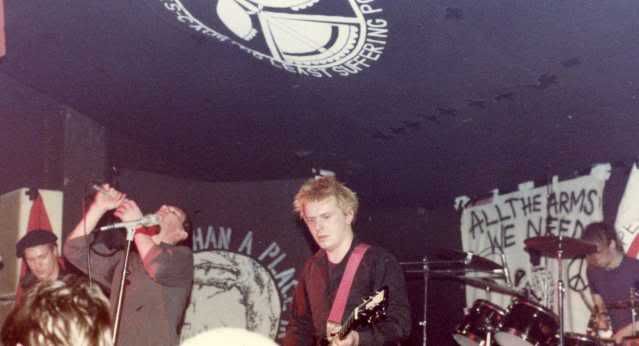 A big thank you then to Martin W for the lend of these cassette gems and photographs, and a huge slap on the back to Martin's older brother Paul W who was the drummer in the original line up of Psychedelic Furs from late 1976 – 1979, supposedly being given the elbow for some no shows at gigs at the Zig Zag magazine office party and one at the Moonlight Club in Hampstead. A few weeks later the Psychedelic Furs signed to C.B.S. DOH!
Some more live System on this site HERE for anyone interested. Loads more Flux material on this site if you care to use the search function.
The first batch of photographs from Martin's collection uploaded HERE