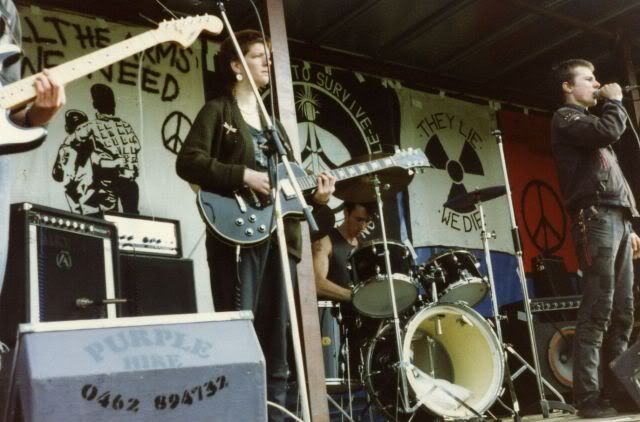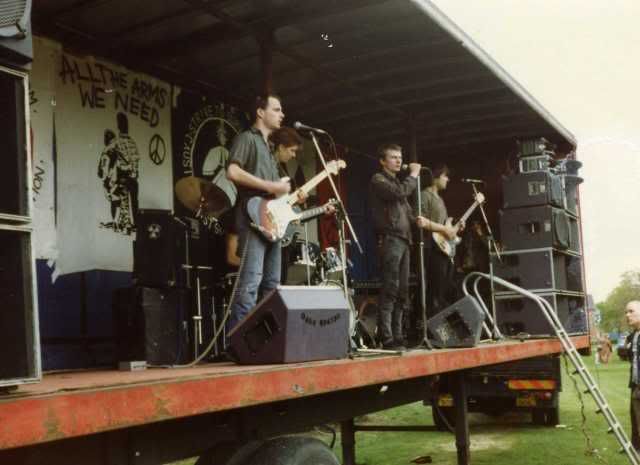 Bone Head Debate / Is There Anybody There / Sick Butchers / Taproca Sunrise / Blinded By Science / Some Of Us Scream / Background Of Malfunction / Take Heed / Progress / Charity Hilarity / TV Dinners / Myxomotosis / They Lie We Die / Fun Is Over (part)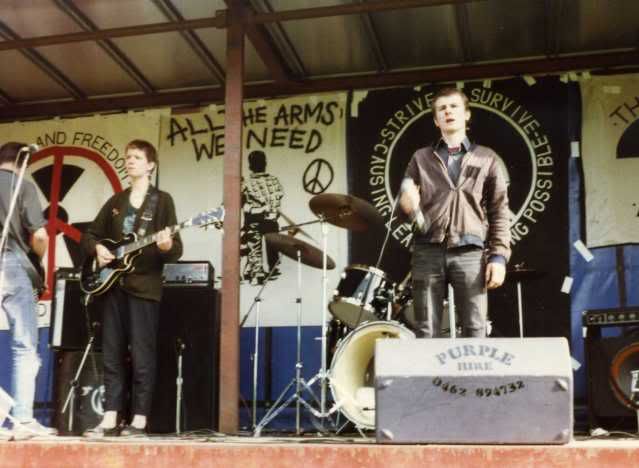 A great day out in a park in Hertford on a fete organised by Hertford C.N.D. Plenty of bearded folky bands playing forever and ever, so long in fact the my little brother's band at the time, Necro, and another punk band, Virus V1, were told that in fact these bands could not be fitted onto the bill after all. So a little disappointed and clutching unused guitars and drum sticks, we all settled down to witness firstly Andy T, then D&V perform a short set and then up stepped Flux Of Pink Indians to perform in a truck witnessed by about 30 half interested people. About 10 being our punk friends at the time, about 10 being racist boneheads from Harlow, and about 10 assorted general public drifting in and out due to Flux not being Wham or whatever band was popular with the youth in those days.
A couple of the Nazi Skin Heads were amazingly allowed (amazing due to supposed time limitations that was the excuse for my little brothers band not performing!) to debate the pros and cons of nuclear weapons at the start of this set…with permission from Colonal Blimp (Derek Birkett) who looked on bewildered!
The recording quality not that great – a bit of chatter during some of the tracks – sorry!