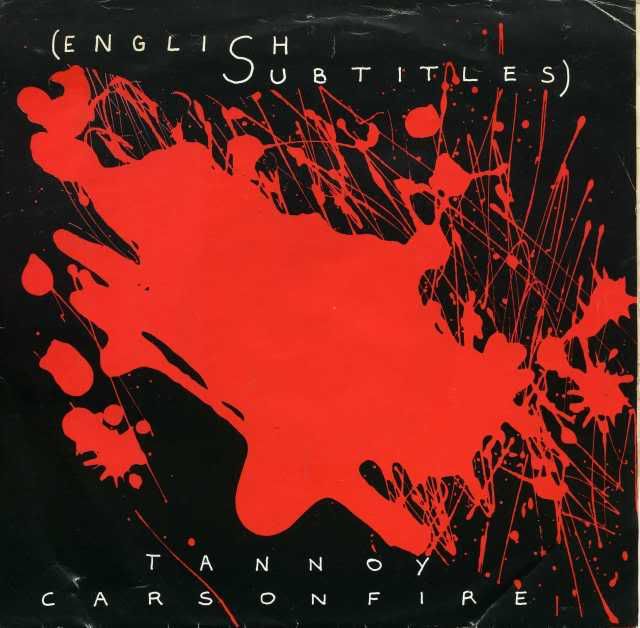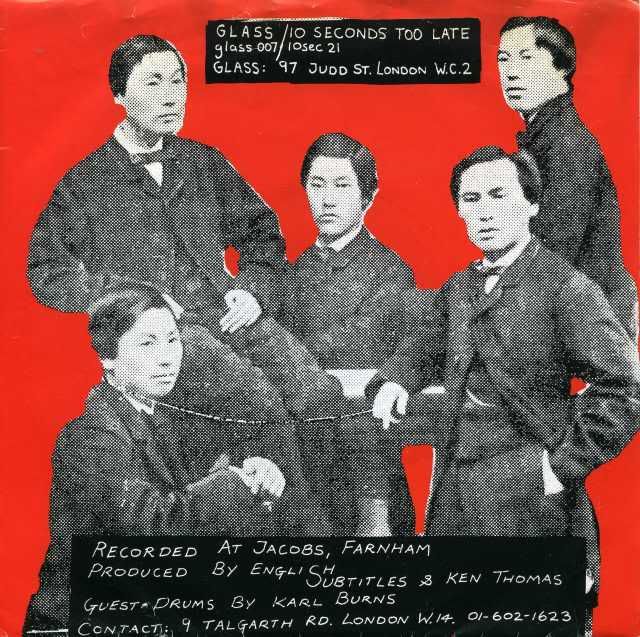 A decent 7″ single by English Subtitles, a West London band sounding a little like North London's Lack Of Knowledge., which is no bad thing…
The text below is from downwithtractors.blogspot.com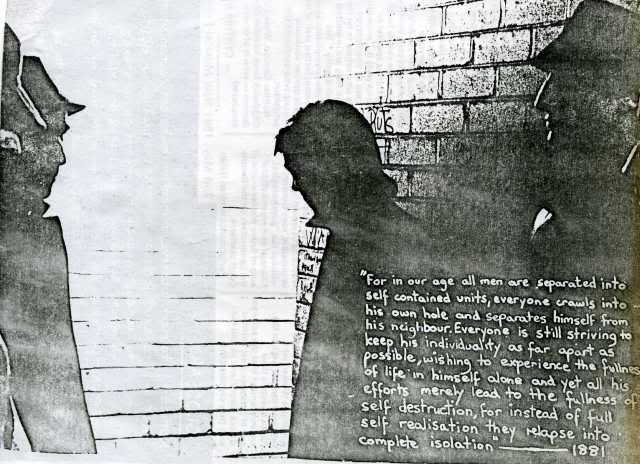 English Subtitles released one single on Small Wonder Records "Time Tunnel", then this single, a flexidisc which came out on Crepuscule and finally a compilation album which contained one side of their studio recordings, and a live set on the other side.
This single is just WONDERFUL, a doomy slice of malevolent goth-rock, full of foreboding and self-loathing; Karl Burns from The Fall plays drums on the track, but not many other details survive….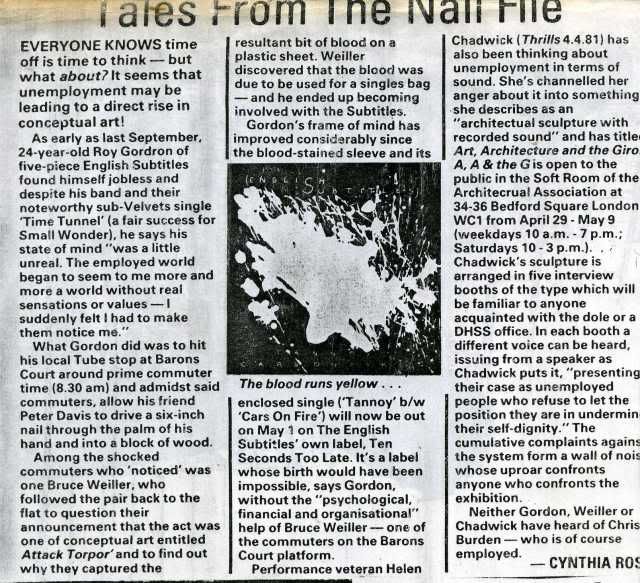 "They're calling my name, over the Tannoy, they're paging me…what do they want? What do they want?"
Hey, who knows. One thing is for sure, the singer, Roy Gordon wasn't just putting on this display of paranoia for show: he genuinely had some severe "issues". The single comes with a facsimile of a N.M.E. cutting, detailing an "episode" he had whilst on a tube train – this culminated in a radical act of conceptual art as his friend Pete Davis drove a six inch nail right through the palm of Gordon's hand in front of horrified commuters, whilst Gordon calmly collected the resultant flow of blood on a sheet of plastic. This pool of blood was used for the sleeve of the single (see above). Classy.
1974's Coum Transmissions would have been proud!