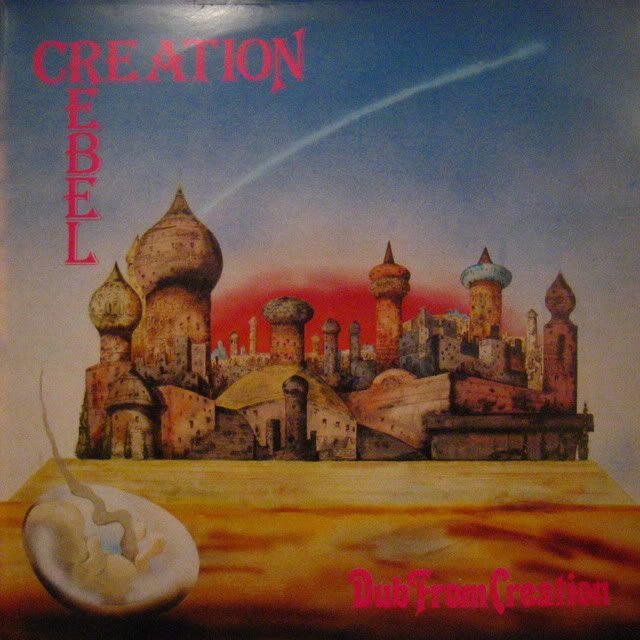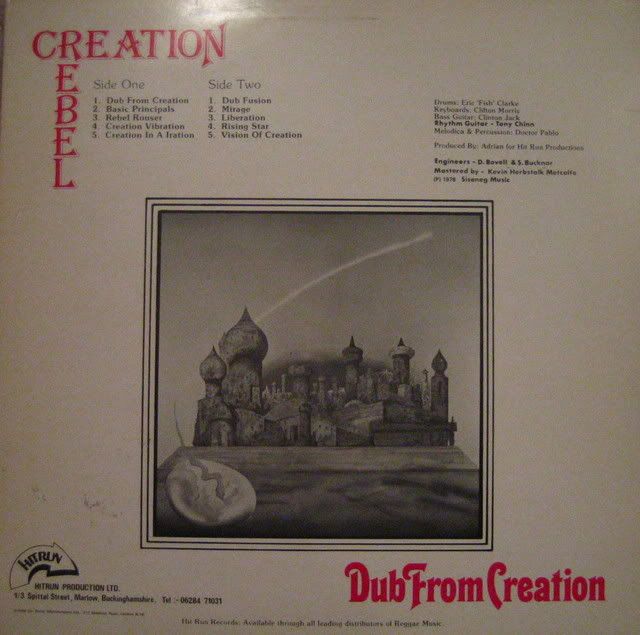 Dub From Creation / Basic Principles / Rebel Rouser / Creation Vibration / Creation In A Iration
Dub Fusion / Mirage / Liberation / Rising Star / Vision Of Creation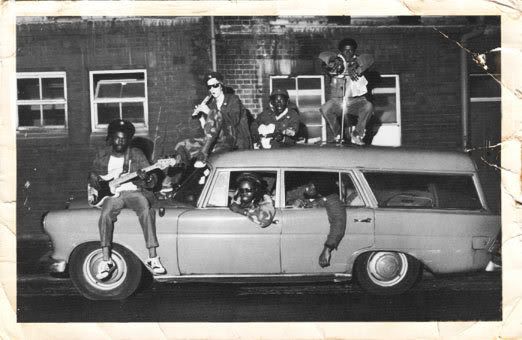 Massively fine first attempt at studio producing by the young Adrian Sherwood, helped along on these sessions by Dennis 'Blackbeard' Bovell and Sidney Bucknor, for this debut LP by Creation Rebel.
Recorded in 1977 and released by Hitrun Records in 1978, Creation Rebel were a loosely arranged group of Jamaican and ex-pat Jamaicans based around Clinton Morris and Doctor Pablo, who seemed to change other personnel for each studio or live session they were booked for.
Sometimes going under the names, The Arabs, or Cry Tuff Allstars when working with Prince Far I, members have also worked along side Noah House Of Dread, New Age Steppers, Playgroup, Suns Of Arqa, African Head Charge, The Maffia, and Singers And Players for ONU Sound Records.
Of the four essential Creation Rebel LPs I own, here are the members involved:
Dub From Creation – Hitrun 1978 – Eric 'Fish' Clarke / Clifton Morris / Clinton Jack / Tony Chin / Doctor Pablo
Rebel Vibrations – Hitrun 1979 – Style Scott / Lizard / Clifton Morris / Tony The General / Doctor Pablo / Liddon
Starship Africa – 4D Records 1979 – Style Scott / Eskimo Fox / Tony Henry / Lizard / Doctor Pablo / Clifton Morris / Fatfingers / Ranking Magoo / Sucker
Lows And Highs – ONU Sound Records 1982 – Crucial Tony Phillips / Lizard / Bonjo I / Eskimo Fox / Style Scott / Ranking Magoo / Deadly Headley / Carlton Bubblers / Donald Ekk A Roo / Dave Wright / George Oban 
All the Creation Rebel and 90% of ONU Sound Records material released is well worth getting hold of if you can find it anywhere. I know the label were doing some great reissues on CD some years ago, but the vinyl is the stuff, and the vinyl is probably pretty scarce nowadays.
Use the search function for more material on Hitrun Records or ONU Sound.