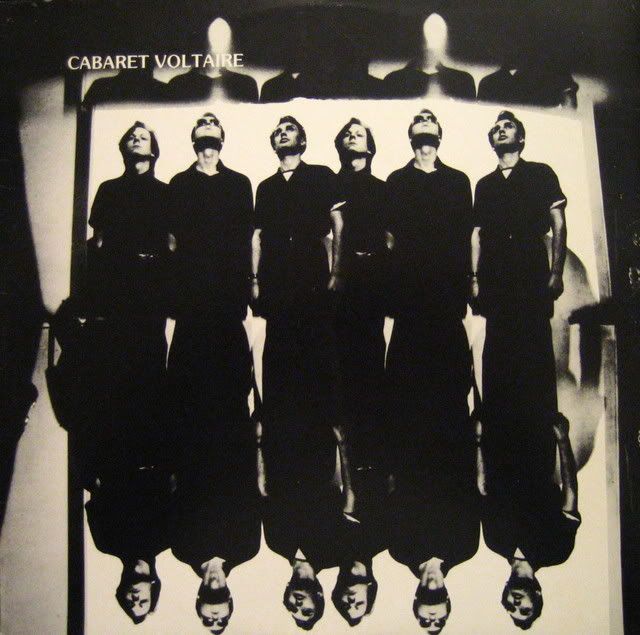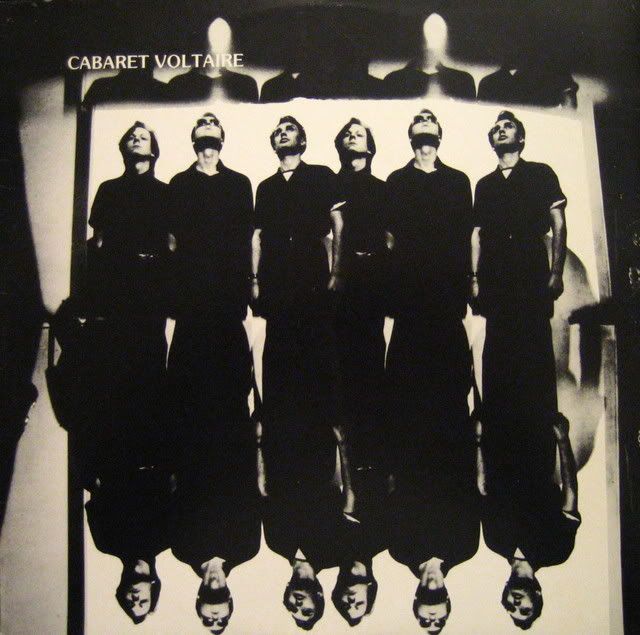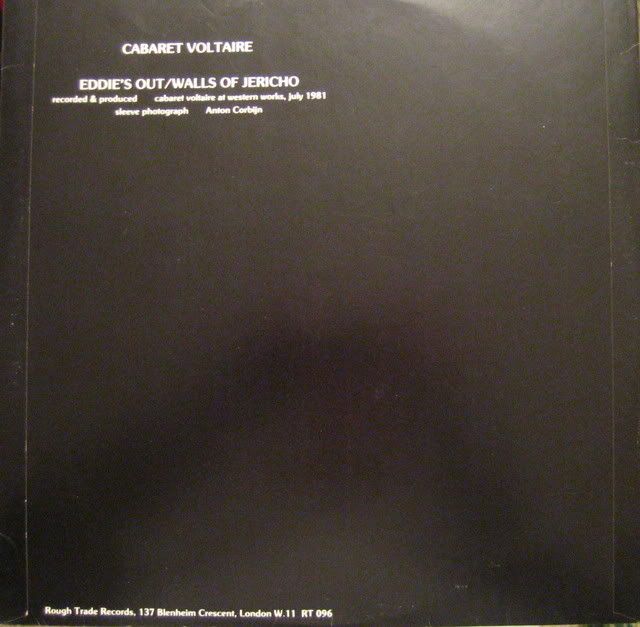 Awesome 12″ from Cabaret Voltaire, my personal favorite record that the group released. Very tired tonight after the football and seeing Lugworm and Drayton in Leytonstone. So do not fancy writing anything so you will have to do with some info from brainwasheddotcom site instead…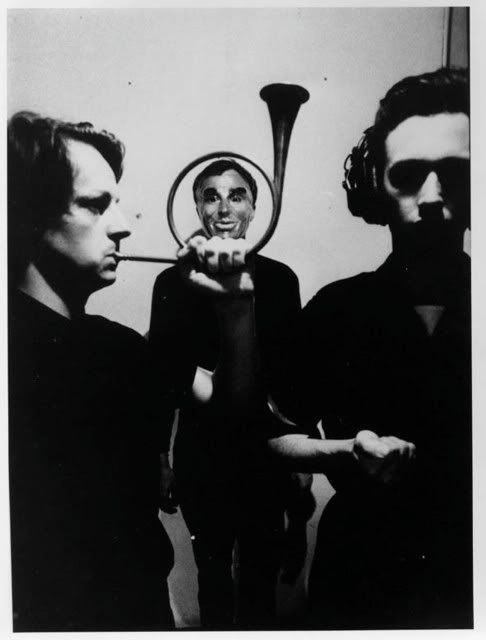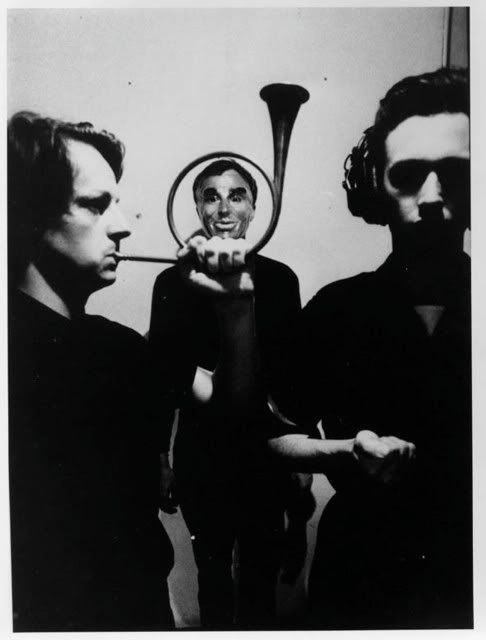 "Initially a three piece, Richard H. Kirk, Stephen Mallinder and Chris Watson began by playing around with recorded sounds manipulated by basic reel-to-reel recorders in Sheffield in 1973.
"Way ahead of their time, these ideas culminated in 1975, when the three staged their first performance of these sound experiments and assumed the name Cabaret Voltaire, taken from the name of the club started in Zurich by the principals of the Dada art movement during the First World War.
"Noises were built up on tape loops and embellished with various instruments and processed and distorted voices to produce a dense percussive sound. The Cabaret Voltaire of 1973 to 1976 was purely involved in the manipulation of these sounds and the compilation of tapes of them.
"As part of the confrontational energy of punk, itself inspired by the Dada and Situationist art movements, the early titles of the records didn't mince words – 'Baader Meinhof' and 'Do the Mussolini (Headkick)' were indicators that were bound to lead to a certain notoriety. To the press they appeared to be immersed in a world of paranoia fed by conspiracy theories, political control and the use of drugs to both free and inhibit the individual.
"The band began working with Rough Trade in 1978, producing the now seminal triumvirate of albums, 'Mix Up' (1979), 'Voice of America' (1980) and their most prophetic album 'Red Mecca' (1981), an album released to an excellent response from the music press. All these recordings were assembled in the seclusion of the band's own studio in Sheffield called Western Works.
"Chris Watson left the group in October 1981 on the eve of an international tour to pursue a career in television sound recording. This departure left Kirk and Mallinder free to commit to a long-term struggle with the 'pop music' industry under the protection of Stevo's Some Bizarre label, via a Virgin Records distribution deal. By December 1982 they were in the midst of recording the 'Crackdown' album in Trident Studios, London with the producer Flood, who went on to work with Depeche Mode and U2.
"Cabaret Voltaire were always strongly rooted in the Dada-ist tradition and nowhere was this more evident than in their rare but much anticipated live performances, with their innovative use of film and video documented in the three live albums, 'Live at the YMCA' (1979), 'Live at the Lyceum' (1981) and 'Hai' live in Japan (1982), and the 90 minute video 'Doublevision Presents…' (1982).
"It is always difficult to assess any one group's influence in an area such as contemporary music. However, if nothing else, Cabaret Voltaire (along with Throbbing Gristle) were responsible for pioneering the acceptability and use of many sounds that would not have been considered anything to do with music in 1973. Particularly the use of 'found voices' that has always been a trademark of their material. They were also responsible for inspiring a number of groups who continue to work on the fringes of the music business and whose primary aims appear to be to widen the boundaries of 'music'. To this end, Cabaret Voltaire were instrumental in defining a strand of popular music which became known as experimental or 'industrial', whose practitioners Cabaret Voltaire moved on to leave far behind them."