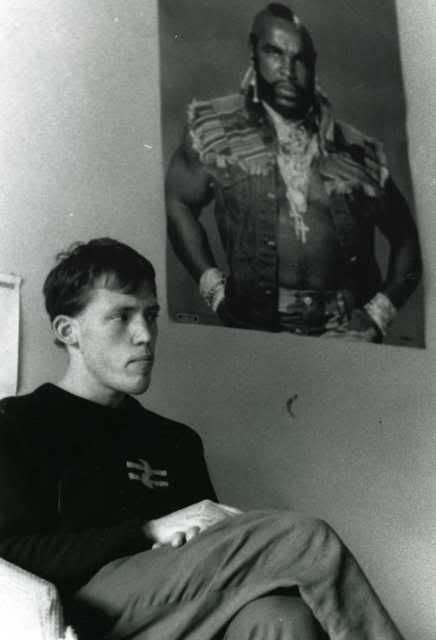 Nottingham Co – Op Conference University – 28/09/84
Smoke From Cromwells Time / Goodbye General / Chevy Chase / The Rookery / Corialanus / Emmanuel / Under The Sea Wind / Hurling Time / My Lady's Games / Lord Of The Isles / Some Of Shelly's Hang Ups / Dancing
Sutton Cum Lound Village Hall – 29/08/84
Smoke From Cromwells Time / Chevy Chase / The Rookery / Corialanus / Emmanuel / Lord Of The Isles / Hurling Time / My Lady's Games / Some Of Shelly's Hang Ups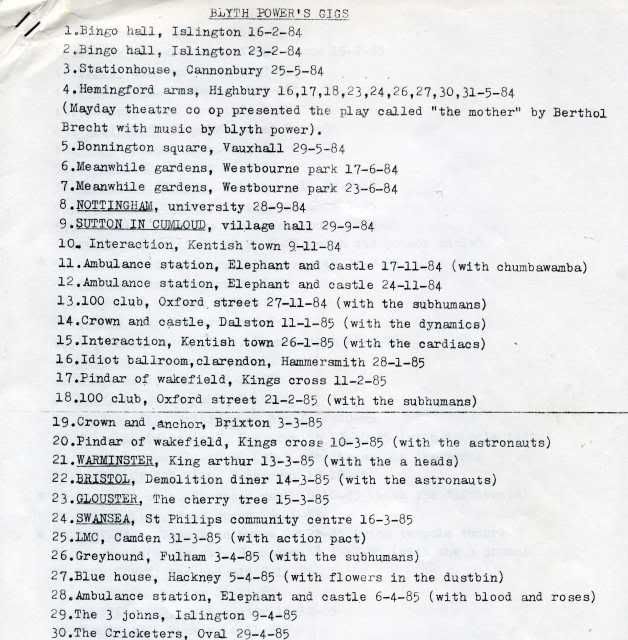 The first two gigs performed by Blyth Power outside of London, up north in Nottingham and a little village near Nottingham situated between Retford and (ironically) Blyth called Sutton Cum Lound in September 1984. 
At this time in the early stages of Blyth Power the band was a three piece consisting of Curtis, Neil and Josef.
The gigs were performed and recorded on consecutive nights.
Sarah and Andy, the two backing vocalists would join up in December 1984 and Blyth Power gained confidence and were much more powerful during that year with the five piece lineup, than can be heard on these three piece band performances uploaded tonight.
Although it must be said that the gigs are recorded in nice crystal clear mixing desk quality and do have a certain amount of charm.
Decent cover version of Zounds 'Dancing' at the Nottingham gig.