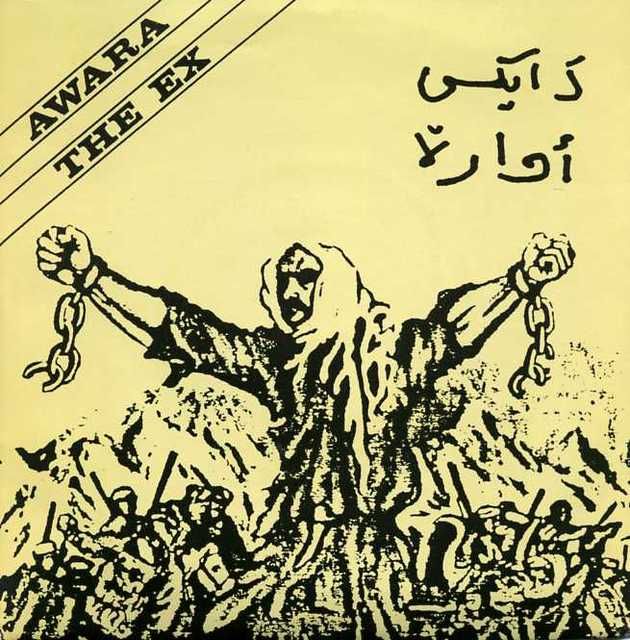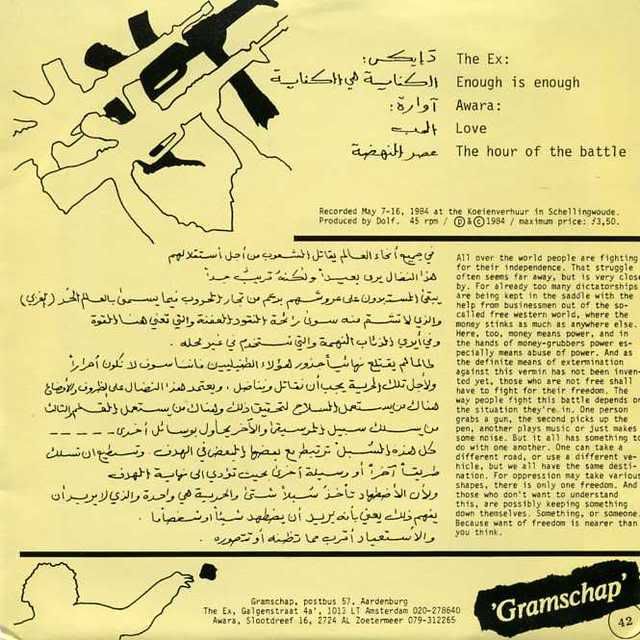 Awara – Love / The Hour Of Battle
The most inspiring band from the Netherlands, The Ex, bringing along Awara to the party. Awara were a Iraqi / Kurdistan outfit that had escaped the clutches of the then favoured dictator of the U.S. and Europe, Saddam Hussein. Mr Hussein ended up slightly less favoured by the 'super powers' a couple of decades down the line.  
This 7″ single is packed up with literature as you would expect from a release featuring The Ex. Unfortunately the most interesting looking fold out poster is all written in Dutch and Kurdish. I do know from the English translation that the track 'The Hour Of The Battle' is a cry for Kurdish independence in the region.