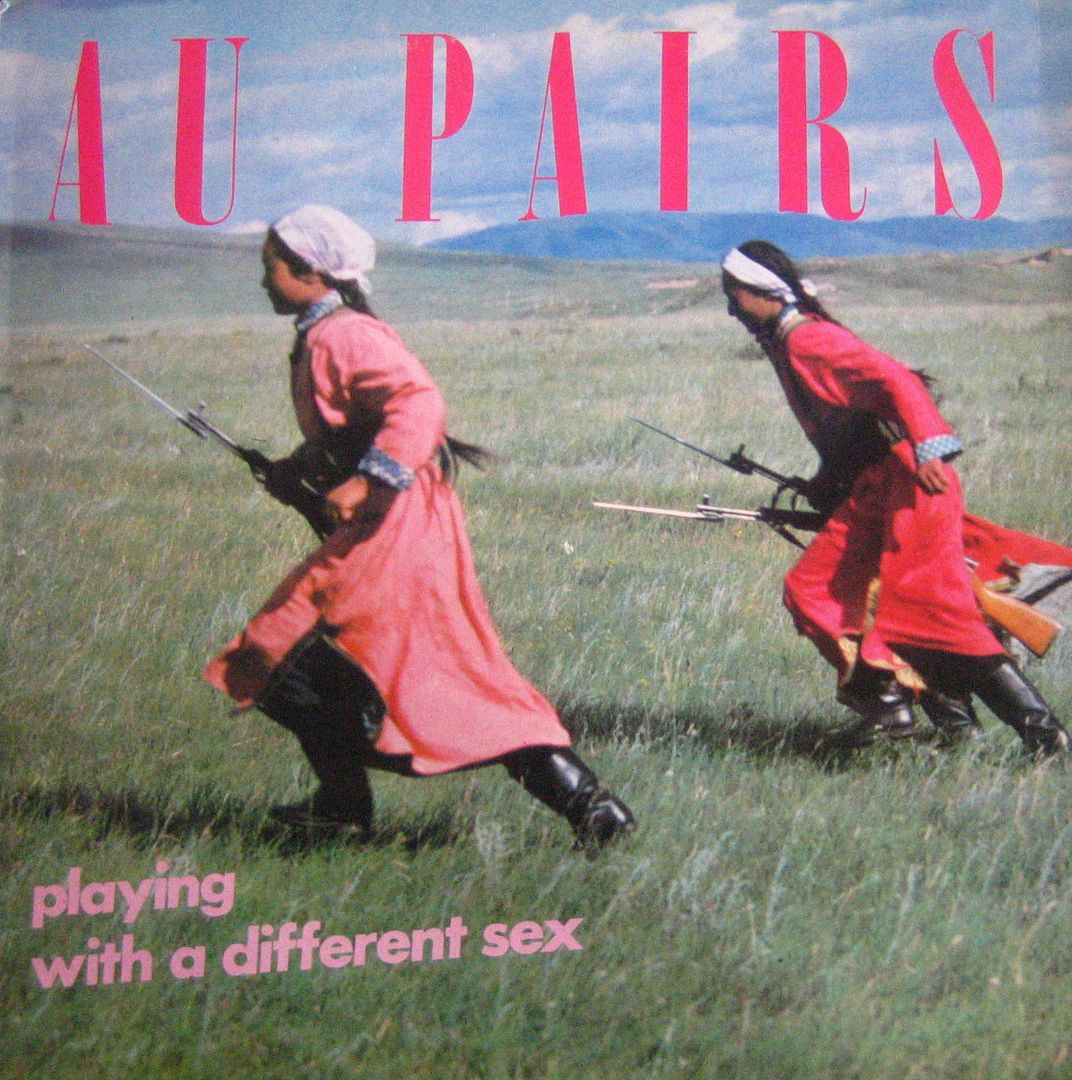 We're So Cool / Love Song / Set Up / Repetition / Headache
Come Again / Armagh / Unfinished Business / Dear John / It's Obvious
Dunno why I fancied giving this vinyl a spin tonight, just did, so uploaded for your pleasure is the excellent debut LP by Birmingham's Au Pairs. The text below is a July 1981 interview with members of the band written out for Newcastle based Eccentric Sleevenotes fanzine just after the LP was originally released. The interview was robbed from the eccentricsleevenotes.com website.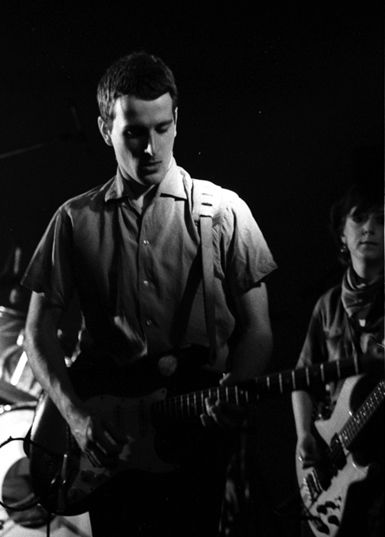 The Au Pairs have been claiming a lot of critical praise recently due to the release of their brilliant LP 'Playing with a Different Sex'.  We interviewed the group the day after its release.
ESN: How did the group form?
PAUL: I knew Lesley and I went to school with Pete.  We were mucking around and decided to form a band.  We needed a bass player, Martin – the bloke who manages us, knew Jane had just got a bass and was learning to play.  We took it from there… There were interesting points like Jane was in the bath when Lesley phoned.
JANE: I conducted the conversation with Lesley in the nude!
The band decided to release their first single themselves.  'You' was released on 021 Records with a little help from Rough Trade.  021 Records has since branched out and discovered other excellent new bands.
PAUL: At the moment, Iganda, Musical Youth and Tarzan 5 have released singles.  When the money is available, The Pinkies and Fast Relief will be releasing singles.  It's just something Martin puts together occasionally.
ESN: How did you get the contract with Human Records?
JANE: A friend of the group had some connections with them.
PAUL: It's run by two guys.  One knows the recording side as he's had a lot of experience with RSO.  The other bloke works on the business side – distribution, advertising etc.  We're quite pleased with them.  It all came about from this friend who saw us.  The deal was just what we were looking for.
ESN: What's the next single called?
JANE: What's it called? (The question is directed at Lesley.)
LESLEY: It hasn't got a title yet.
ESN: Do you have difficulty finding live work?
PAUL: We're quite fortunate working with a big agency, TBA.  We can always find gigs.  We played a lot of Rock Against Sexism and Rock Against Racism gigs and made a few contacts there.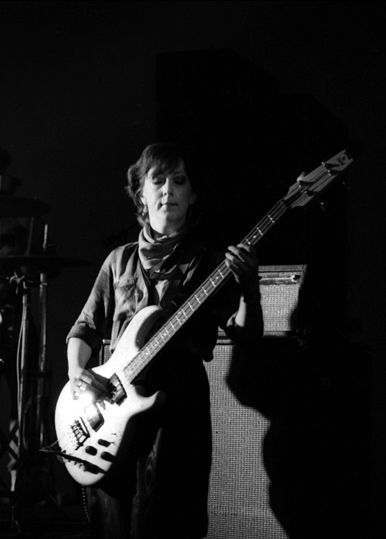 ESN: Does 'Playing With A Different Sex' have a definition?
LESLEY: Yeah, three really.  There's playing, as in playing like in sport that sort of thing; there's playing sexually with different sex being the opposite sex or 'different sex' being the opposite sex or 'different sex'; not the sex you're expected to play with – in terms of homosexuality.
ESN: What does the cover of the LP represent?
LESLEY: The Chinese woman on the cover isn't wearing a uniform but this searing dress.  It's not like when people say women can fight as well as men because they usually dress up in a uniform this woman is going into battle as a woman, running into battle carrying her gun…
ESN: You've used the term 'Flexi Sex' recently.  What is that?
LESLEY: Flexi sex, like in terms of sexuality and homosexuality.  (Lesley says no more about that as she heads off in search of the sandwiches.)
ESN: Previous interviews have said you want commercial success.  Do you think that's possible when you have such strong lyrical content (a recent example of the effect of this was BBC Television censoring 'Come Again')?
LESLEY: We're not saying that is our one aim and without it we won't be happy.  We think our songs are commercially viable.  The music itself is also commercially viable.  Our lyrics are based on the same subject as a lot of other people's songs only we present ours in a different way.  This means we can't be put in a bag.  Because the music press can't decide whether we are commercial or political, which to me is a ridiculous distinction: the Beat are very commercial but their songs are also very political.  A lot of music journalists want to be able to reinforce these distinctions.
ESN: What are some of the unrecorded songs about?
LESLEY: Pretty Boys will be on the B aide of the next single.  It's a weird new version of it.  It's a send up of an Iggy Pop song, 'Pretty Girls', which has the line "I like pretty girls, some have beautiful shapes".  Our version changes the sexes to show how a girl can appreciate boys' bodies as well.
'What Kind of Girl' is a song we don't do anymore.   It's about images girls that choose to adopt.  Like a Tom Girl image or Olivia Newton John, "Oh, when I'm home I like to casual jeans and t-shirts" (Lesley puts on an excellent send up voice).
ESN: Do you think stereotyping will ever end?
LESLEY: It probably will but will be replaced by something else, maybe worse.
ESN: When the Au Pairs played the Marquee last February, thereabouts, there was an incident when a group of girls complained to the DJ because he was playing sexist music. The DJ ended up punching one of them. I mention this to Lesley.
LESLEY: Yeah, that got some publicity in Sounds.  When we play three nights at the Marquee on this tour, we've made sure that DJ won't be there as it's written into the contract.
ESN: What next?
LESLEY: Who knows?
SIMON McKAY
The debut 7″ single by Au Pairs is uploaded on this site if you care to look for it via the search function.