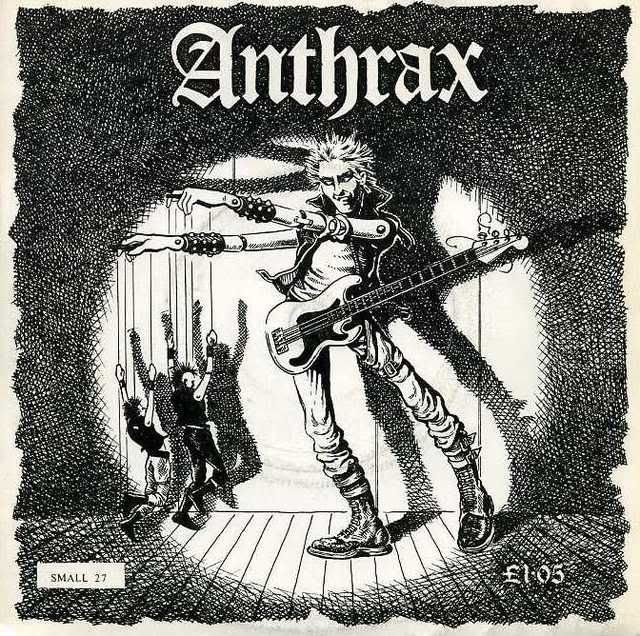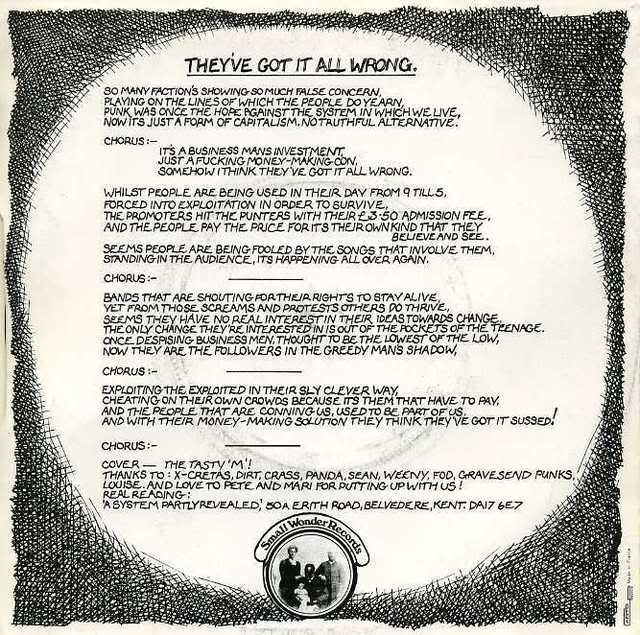 Exploitation / What Will Tomorrow Bring?
As if by magick Anthrax appear…Originally from Gravesend in Kent, the line up included Fod and Rob Challice, editors / contibutors to the excellent Enigma fanzine. Both these members did not stay in the line up for long, Rob going to live in Brougham Road, forming Faction and eventually to run All The Madmen Records from 1985 until the demise in early 1988. Fod going in the same direction, London bound, ending up in The Temple Of Psychic Youth. Neither of them appeared on this record.
This record on the Small Wonder label, recorded at Southern Studios, produced by Pete Stennett, was quite 'Conflict' in sound, with a picture sleeve depicting Rob Challice toying with the band (this is what I was told by him anyway many, many years ago). Rob I believe left after a couple of gigs with Anthrax to go to London full time, so maybe they were narked off!
A little while later a band from New York stole the name and got massive…poor Osker!