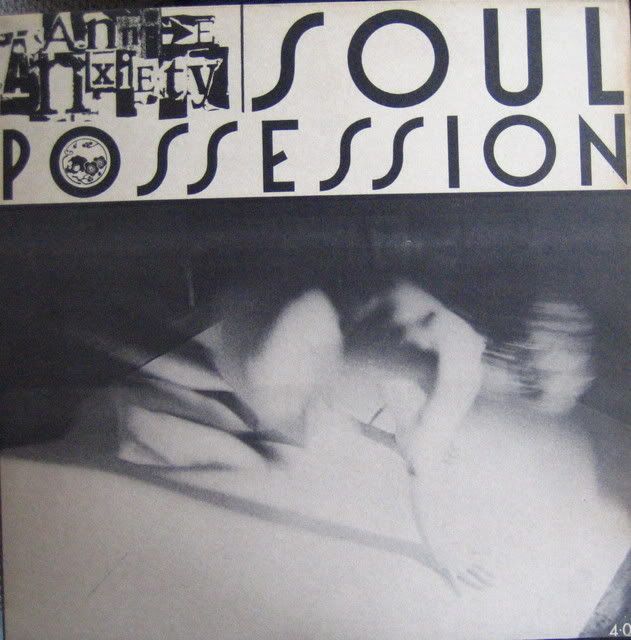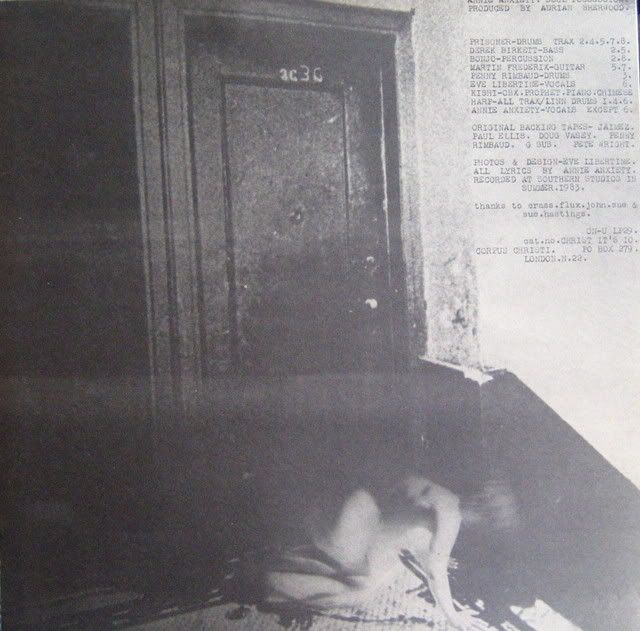 Closet Love / Third Gear / Turkey Girl / Burnt Offerings
To Know Evil / Sad Shadows / Viet Not Mine, El Salvador Yours / Waiting For The Fun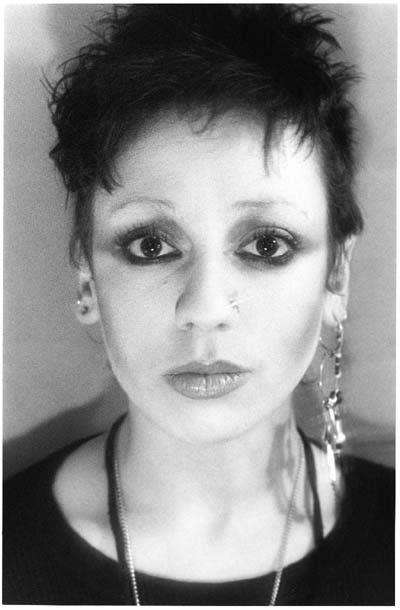 Annie Anxiety originally part of New York punk band The Asexuals comes over to England for a two week break in 1980 and stays for over ten years.
During her time in England she started seeing Steve Ignorant and the rest of Crass regularly and begun to perform with Crass at a heap of gigs around the country. Crass Records released the 'Barbed Wire Halo' EP in 1981, and followed it up in 1984 with this debut LP on Corpus Christie (Crass Records sister label) jointly payed for by Adrian Sherwood's ONU Sound Records.
This record is liberally sprinkled with various members of both camps; in the Crass camp we have Penny Rimbaud, Eve Libertine, Paul Ellis, G Sus, Jaimez and Pete Wright. Slogging it out for ONU the members were; Prisioner, Bonjo I, Martin Federix, Kishi (Adrian's then wife) and Doug Vasey. In the middle of both camps Derek Birkett from Flux, and later head honcho of One Little Indian Records. All engineered by John Loder, produced by Adrian Sherwood and recorded at Southern Studios in the middle of 1983.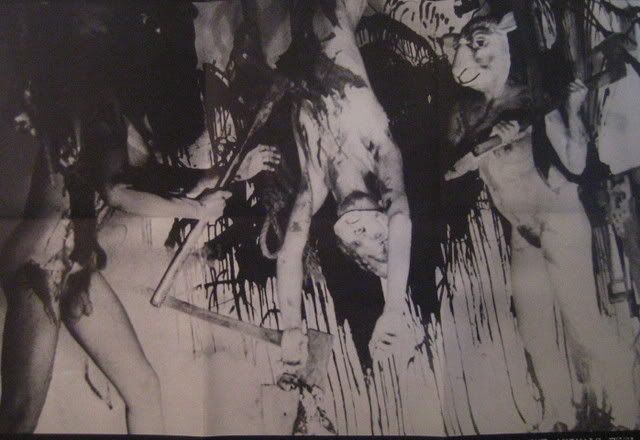 Picture above from Andy T's 'Weary Of The Flesh' 7″ on Crass Records showing Steve Iggs, Phil Free, and Annie Anxiety amongst the blood and guts.