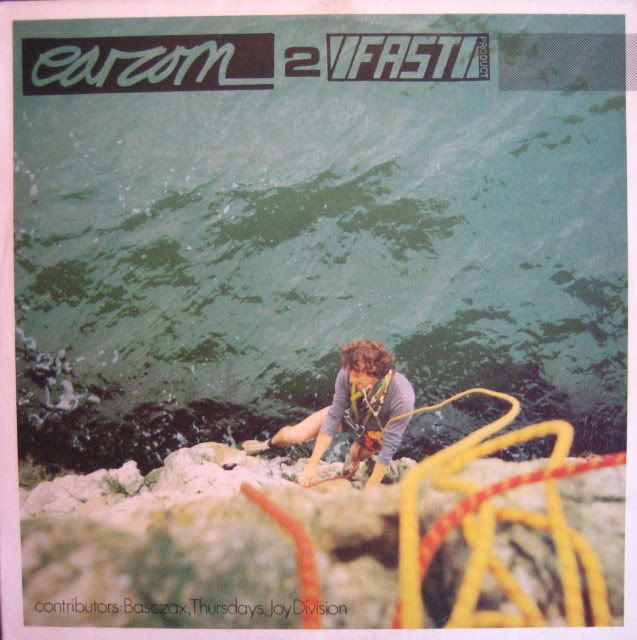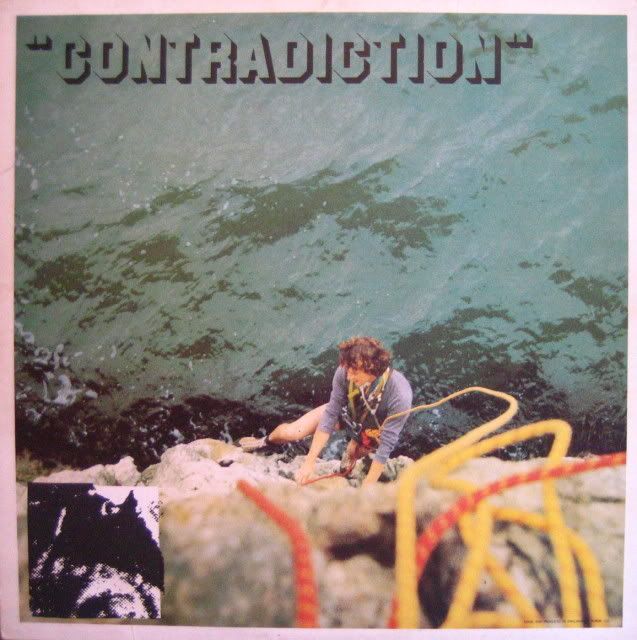 Joy Division – Auto Suggestion / From Safety To Where? – Thursdays – Sitting On The Dock Of The Bay
Thursdays – Perfection – Basczax – Celluloid Love / Karleearn Photography
Second in the Earcom series of 12″ EPs on the Fast Product label. Joy Division we all know, and the two tracks offered for this 12″ are suitably moody. Thursdays, a three piece band from Edinburgh seem gritty enough in a Gang Of Four vein, decent version of Otis Redding's 'Dock Of The Bay'. Basczax from Stockton according to the sleeve notes evolved from several bands including Blitzkreig Bop, Protex, Purity, Erection, Monitor, Taragon, Hypertension and (the best name yet) Amamanda Chubb! Cor blimey… A slight synth orienated  sound (a precussor to the New Romantics perhaps) on these tracks strangly enough both on the subject of films and photography (a New Romantic subject for sure).
Text below ripped from da wikkie…

Fast Product was an independent record label, established in Edinburgh, Scotland by Bob Last in December 1977. Its first release was also the first single by the Mekons, released on January 20, 1978.
The label is probably most notable for having issued the first records by a number of early and influential post-punk bands from Northern England, including the original Human League, the Gang of Four and the Mekons. Fast Product also released the first singles by the Scottish punk bands Scars and Flowers. The label also released compilations of various new bands called 'ear comics' or Earcom. Many of the label's releases were also produced by Bob Last.
Fast Product's releases challenged pop music conventions (hence the label's early monikers: "difficult fun" and "mutant pop"), and through its releases and marketing invoked a DIY punk spirit and generally socialist political outlook. Often packaging records with a caustic yet subtle sideswipe at consumerism (for example, the image of a wall of gold discs on the cover of the Mekons' first single), Fast Product attempted to show that all aspects of the record business, from musicianship to design to distribution, could be taken out of the hands of the major labels.
The label was name-checked by the Clash in a lyric from the song, "Hitsville UK", the band's homage to UK indies:
"When lightening hits Small Wonder/It's Fast Rough Factory Trade".
Bob Last also established the Pop: Aural label, releasing singles by such acts as Flowers, Boots For Dancing and The Fire Engines.