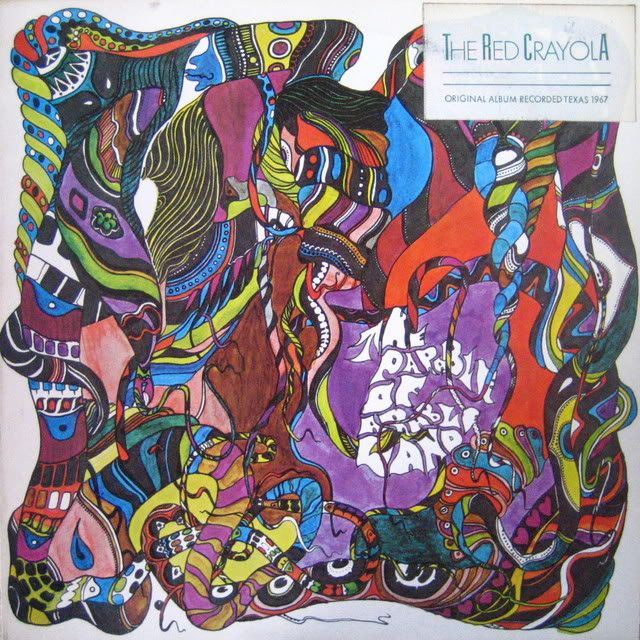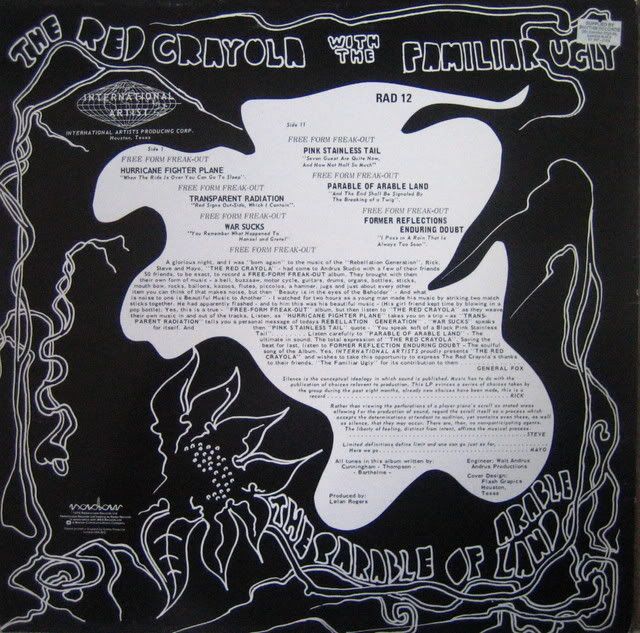 Hurricane Fighter Plane / Transparent Radiation / War Sucks
Pink Stainless Tail / Parable Of Arable Land / Former Reflections Enduring Doubt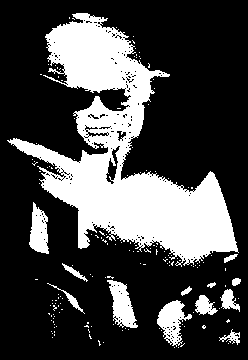 Where do we start with the Red Crayola? A band formed by Mayo Thompson in Houston, Texas, signed to the 13th Floor Elevators record label International Artists, the label that released this LP originally in 1967. This copy uploaded is on the UK Radar label, and was pressed up in 1978 after a resurgence of interest in the history of U.S Psyche.
A whole host of musicians (50 actually, playing instruments including flutes, a hammer, kazoo's, bottles, a motorcycle and even balloons) are involved with this release. The extra musicians are named as The Familiar Ugly, and are responsible for the 'free form freak outs' between the six tracks on this LP.
You can hear a lot of familiar influences for the time, Pink Floyd, 13 Floor Elevators, The Misunderstood and Soft Machine in the music, The Red Crayola went on to inspire many new wave and no wave bands, including Spacemen Three, Swell Maps and The Pastels who cover 'Hurricane Fighter Plane' on a post below (Alive In The Living Room LP). Also fellow Texan's The Butthole Surfers took a lot from The Red Crayola.
Mayo Thompson went onto base himself in the UK and was involved in recording a heap of the early Rough Trade releases from 1978 onwards, Stiff Little Fingers, Kleenex and The Raincoats (post below) all had Mayo Thompson at the controls and many more bands beside. Thompson still got to release records under the Red Krayola name all through the 1970's, 1980's, 1990's and no doubt still continues to release collaborated work in 2000.