With full permission of Gary Hatcher, Kill Your Pet Puppy present an amusing journey into the early life of one Josef Porter, one time sticks man of The Entire Cosmos, Zounds, Null And Void, and The Mob, now of course still performing every now and again with Blyth Power.
From the pre-punk years, forward onto all the major events in the small localised Somerset community of bands and faces, onto the free festival scene, squatting in west London, Crass and the non appearance of Zounds at the 1980 Stonehenge free festival. All the recollections are here written with wit and gusto, and the good news is that there is much more to come.
A wonderfully written personal history, at times hilarious which should be printed chapter by chapter and placed in a folder to read.
The chapters, when chosen, will dump the reader onto the host site, which is the Blyth Power official site. Have a mooch about that site while you are visiting…
More chapters to be added when they become available from Gary Hatcher. Looking forward to those immensely.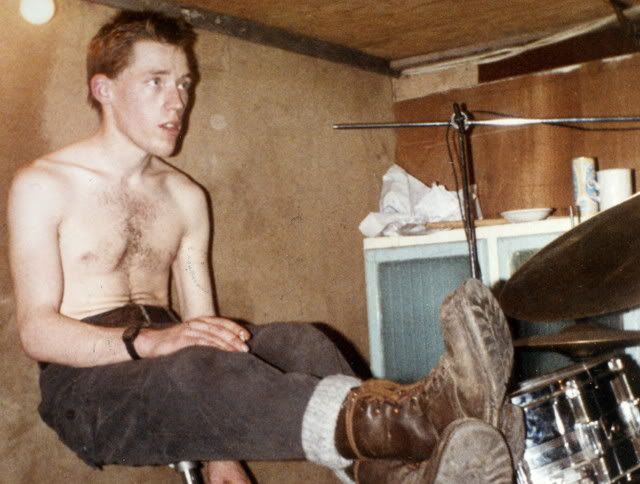 To be continued…