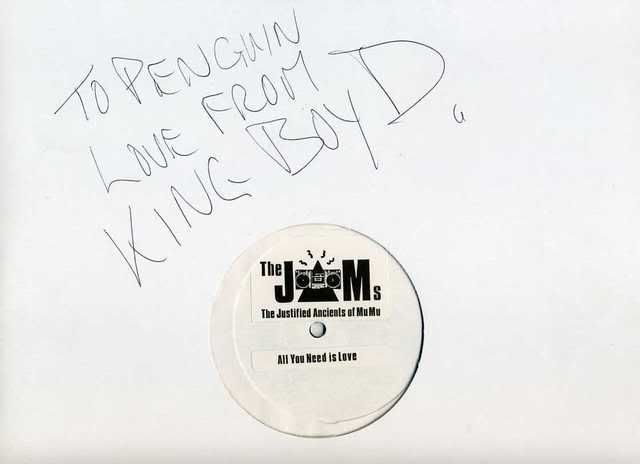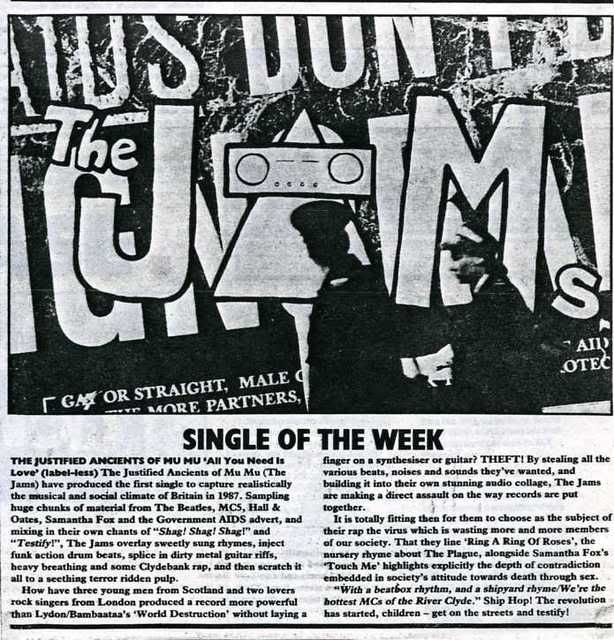 Great release, money ripped off of Alan McGee from Creation Records, some illegal sampling of The Beatles, MC5, Hall And Oats and the mighty Samantha Fox. Lyrics concerning the real threat of AIDS in society, a disease that even in the mid to late 1980's was largely ignored and opinions held by the great British public that 'we are OK, only gingers get that disease'…A great poster campaign, second only to God Told Me To Do It campaigns. The posters on all the photographs for the press (inc above) were put up in Caledonian Road, London, N1 a few doors down from Housmans Bookshop, the Malt And Hops pub and Rough Trade Distribution. Further up the road was crucial corner where All The Madmen Records ended there days. Also Better Badges and FO Tapes were in the same building…This release came out in incredibly limited quantities (although I had two copies!) until the official release (not included on the official release were some of the samples that JAMM had got away with on this pre release). JAMM was basically Bill Drummond under the name King Boy D, ex manager of Teardrop Explodes and Echo and The Bunnymen. Ex owner of Zoo Records in Liverpool. Artist for Creation Records, the money McGee gave him originally was to produce a new Bill Drummond LP for Creation, not to turn into King Boy D and JAMM's.
JAMM's metamorphised into KLF a little later on in the decade and became pretty huge in the alternative and rave market, they even appeared on the Brits Showcase with my old mates, and Peel favorites, Extreme Noise Terror from Ipswich…KLF also famously set fire to £1,000000 which according to James Drummond, Bill's son and fellow THFC supporter, was real money but actually money that was out of circulation. KLF got it for a very small transfer fee from the Bank of England just to destroy…So now you know!
HAPPY VALENTINES DAY…All you need is love!!!