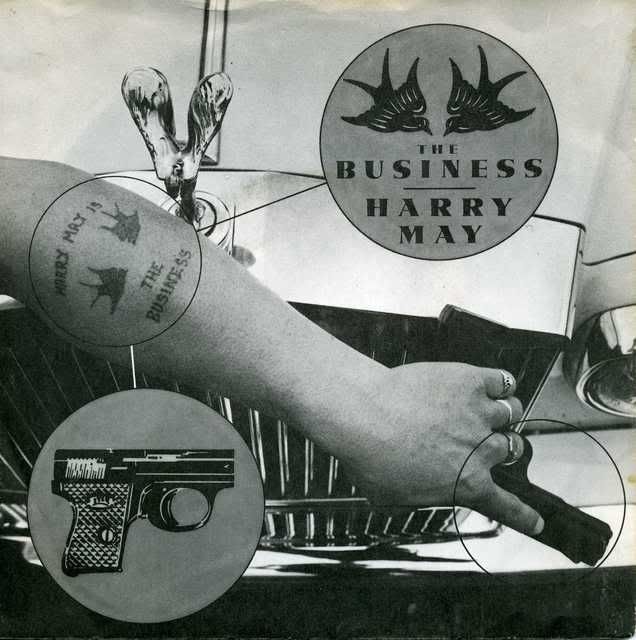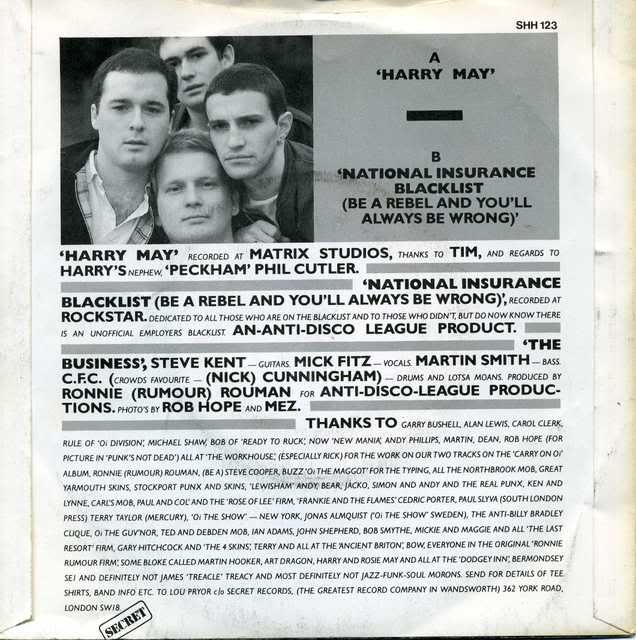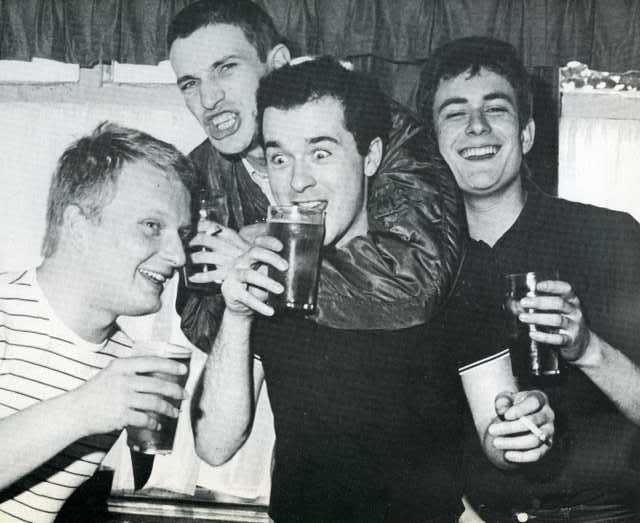 South London's half decent Oi band The Business giving it a go with the original line up (a far poppier sounding line up than the reformed band that emerged a year or so after this single was released).
The tracks uploaded from this debut 7″ single are surprisingly classy. The terrace anthem type A side 'Harry May' is a decent piece of street gangster chic about some geezer with a shooter in the boot! Sounds a charming guy…
The standout track is the well thought out B side 'National Insurance Blacklist' with the beautifully soft but effective, guitar and bass lines going all the way through the tune. The subject matter is also surprising fare for an Oi band in 1981 to take on. Effectively MI5's secret (at the time) blacklist of striking workers and communist sympathisers that would find it increasingly differcult to be able to find employment again during the new dawn of Thatcher's clampdown on the nationalised industry and the workers that were employed who dared to speak out from time to time.
About as far left as one could go regarding a choice of subject to rant about, good on 'em.
Pretty sure the original band that released this single split following the Southall Hamborough Tavern performance (alongside Last Resort and The Four Skins) that turned that area upside down for a couple of weeks in July 1981. The riots of course continued nationwide throughout the remanider of the summer.
Further line ups and releases for this band I know little to nothing about at all.