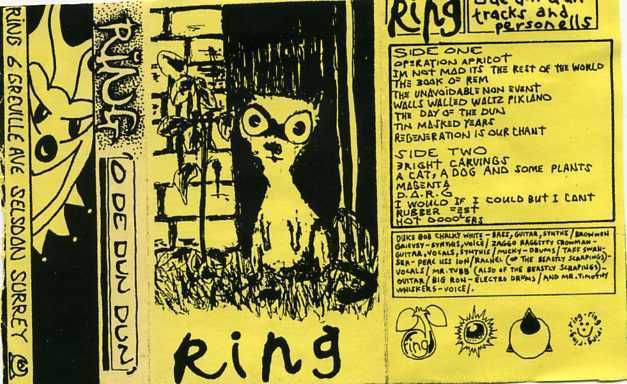 Operation Apricot / I'm Not Mad / The Book Of Rem / The Unadvoidable Non Event / Walls Walled Waltz Pikiano / The Day Of The Dun / Tin Masked Years / Regeneration Is Our Chant
Bright Carvings / A Cat A Dog And Some Plants / Magenta / D.A.R.G. / I Would If I Could / Rubber Feet / Hot Dooolers
Ring emerged around the same time as Webcore and Another Green World (search for material by these bands on this site), and became firm Club Dog favorites with their Hawkwind / Cardiacs like material. The band got to headline the first night at a new venue for Club Dog, The Sir George Robey in Finsbury Park, London, N4.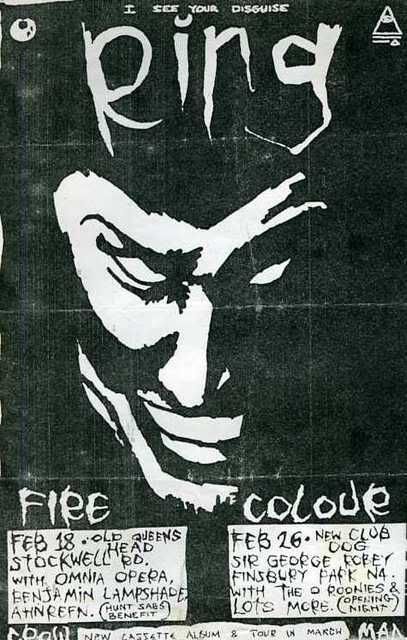 Ring also played plenty of times at the old Club Dog venue in Wood Green, London, N22.
Note our very own Tony D on the lineup for October 9th!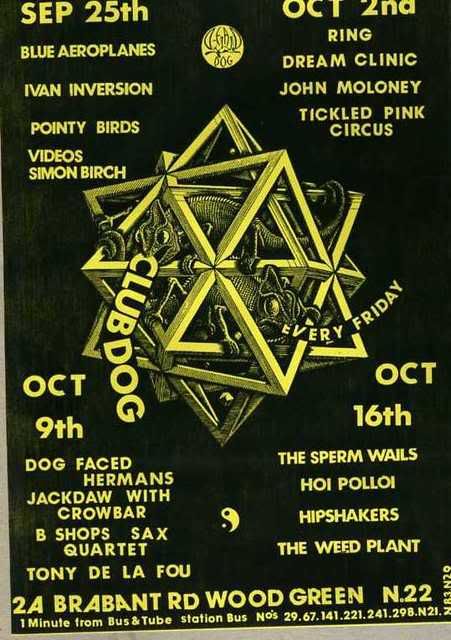 The first demo was released in 1984 via Gogg's B.B.P. cassette label, this cassette label dealt mainly with Anarcho Punk releases by bands like The Apostles, check out the B.B.P. site in links.  It was a pleasant surprise to see the first demo released but I feel that this second cassette release is the superior of the two.