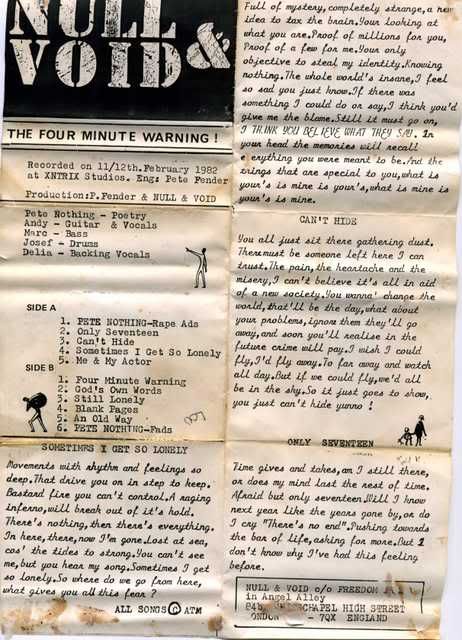 Pete Nothing – Rape Ads / Null And Void – Only Seventeen / Can't Hide / Sometimes I Get So Lonely / Still / Me And My Actor
Null And Void – Four Minute Warning / God's Only Words / Still Lonely / Blank Pages / An Old Way / Pete Nothing – Fads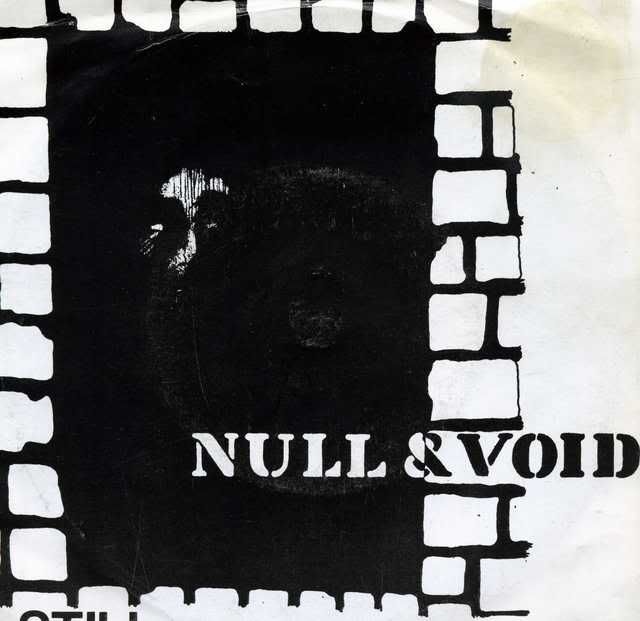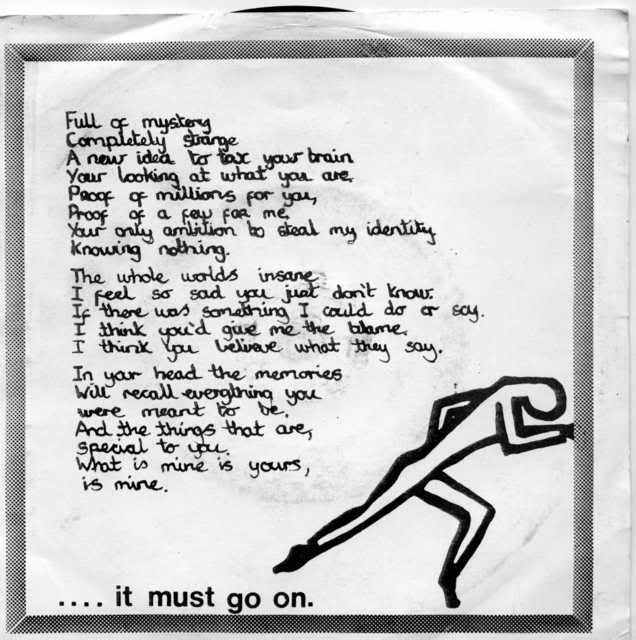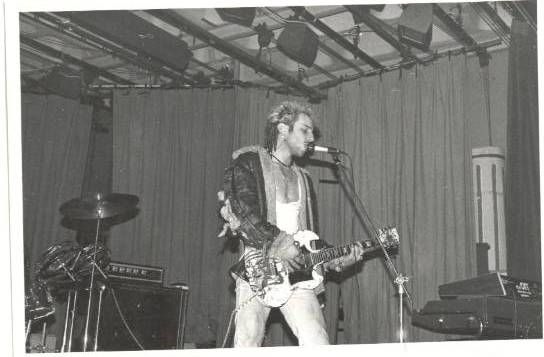 Null And Void were a band from around the Yeovil area formed in 1980. Closely alligned to Yeovil's other band at the time, The Mob, the original members of Null And Void were Mark Hedge, Adie Tompkins and Andrew Barker. Barker had already previously released a record on the All The Madmen record label under the name Andy Stratton, along with The Mob's then drummer Graham Fallows. Both The Mob and Null And Void members lived together in a shared commune in Seend a village in Wiltshire. Adie Tompkins would eventually perform drumming duties for The Mob for a short time after Graham decided to leave that band. Eventually most of The Mob and Null And Void members decided to leave the sticks and chance squatting in London. Brougham Road in Hackney was the area where the bands shared bus ended up and parked up. Zounds, a close ally to both bands on the newly arrived bus had secured some property in that street a few months previously.
Both of these releases uploaded today were recorded and engineered by Pete Fender at the Xntrix studio situated in the basement of the Poison Girls house in Leytonstone. The band by the time of recordings had a new drummer in Josef Porta who had been staying in Brougham Road with the other members of Zounds. Josef of course later joined The Mob, and continues to perform today with Blyth Power. Delia supplied some backing vocals and Pete Nothing added a couple of poems on the sessions that would be released on the cassette. Pete Nothing was not Pete Fender incidently in case anyone wondered…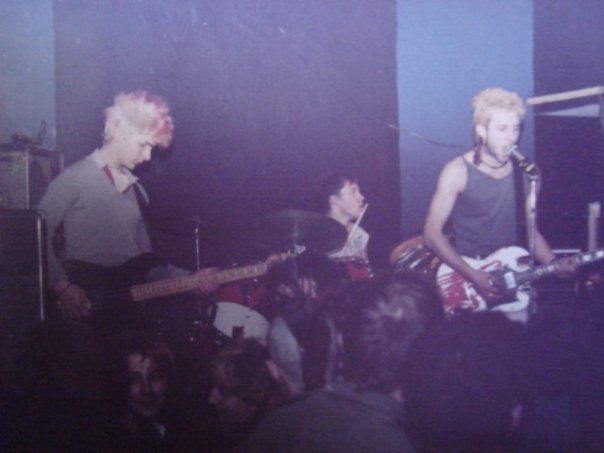 After a couple of tours in Belgium with The Mob and Zounds, Null And Void were approached by Not So Brave Records who were based in Belgium. The band recorded the sessions, again with Pete Fender at Xntrix, that would end up as the only 7″ single that was released in the band's lifetime. The sleeve artwork for the single was completed by Dave Williams who was the brother of Steve Ignorant, vocalist for Crass (a fact that Dave did not like being made public to many folk in those days as the two siblings did not get on that well supposedly, according to a member of Null And Void!)
By the time these recordings were released, the band were performing a fair few gigs in and around London including a set at the Zig Zag squat gig, Westbourne Park organised by Andy Palmer and Penny Rimbaud of Crass along with members of The  Kill Your Pet Puppy Collective and Andy Martin of The Apostles in December 1982.
These releases contain absolutely wonderful material by Null And Void, material which still sounds incredibly strong today.
Andy Stratton's debut 7″ single released on All The Madmen Records in 1980 can be listened to on this site HERE