Not Just Bits Of Paper – Greg Bull / Mickey 'Penguin'
ISBN: 9781505703382
"We have our own words, scrawled on bits of paper smudged with some grimy hope. Angry chords waver out from the broken cassette players – and every now and again a curious prisoner comes out for a look and never returns."  Tony D.
This volume focuses on the bits of paper we made to advertise our concerts – we called them hand outs and posters and now we call them flyers. Often these bits of paper were drawn with great pride by enthusiastic young graphic designers to be. It is easy to ridicule some of the content and images, but these were sometimes designed by young punks barely in their teens. These same young punks often organised the gigs themselves and put up the bands in their parent's houses or any other place local. These same young punks would find money for the gig venues hire, for the posters, a P.A and more.
This was a time when nearly everything was done D.I.Y. And the achievements were many. Not huge commercial concerts held at huge venues but real concerts for real people. I hope you will enjoy this mix of gig posters, tickets, hand outs and recollections via some great essays by the contributors of this book.
This is the book that Greg Bull (ex Sedition) and myself (Penguin) have spent dozens and dozens of hours working together on.
We have been compiling contributions, scanning the flyers and posters, laying out all the pages along with many many hours of care shown towards the book in ways that were far less exciting!
If you know me well then you will know that I try to be as thorough as possible in many of the tasks that I take on. This book is no exception.
The book cost £12, that's four pints of cider in old money.
You will get for the price of the book over 55500 words and over 150 images (hi res scans).
The book is a hefty 227 pages and an A4 size.
A whole load of infamous 'talking heads' are on the contributor list, some contributors so infamous that if you mention their names you immediately turn to dust.
Best leave that there!
Please please please order this book!
Greg and myself are not going to get rich off this project so you need not worry about that, but it would be good to pay our way so that more books may be worked on and published in the future.
Thanks.
Known distribution outlets at the moment are;
Rough Trade HERE
Situation Press HERE
Active Distribution HERE
Housmans bookshop HERE
Amazon HERE
PART1 'PICTURES OF PAIN' LP – ALL THE MADMEN RECORDS – MAD33LP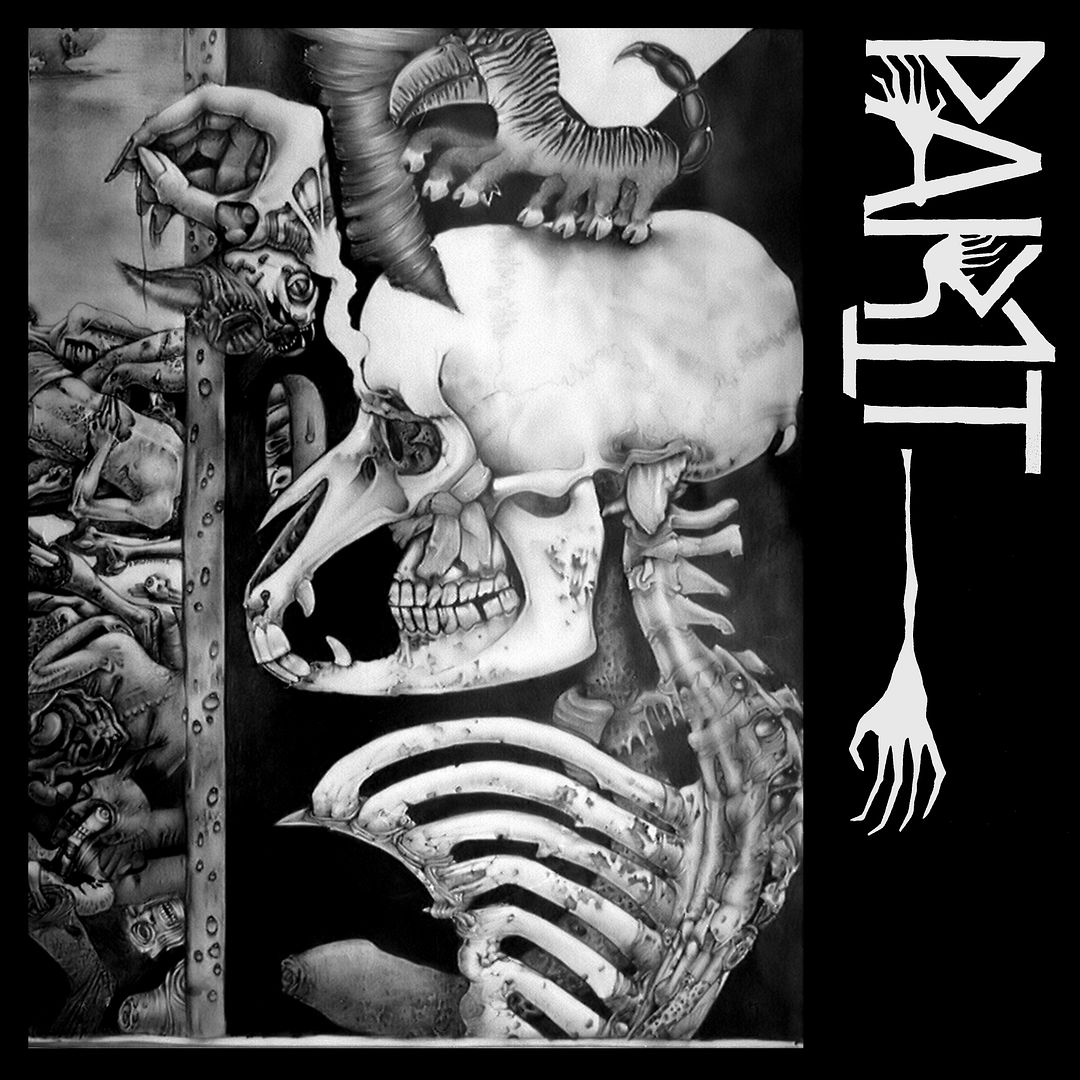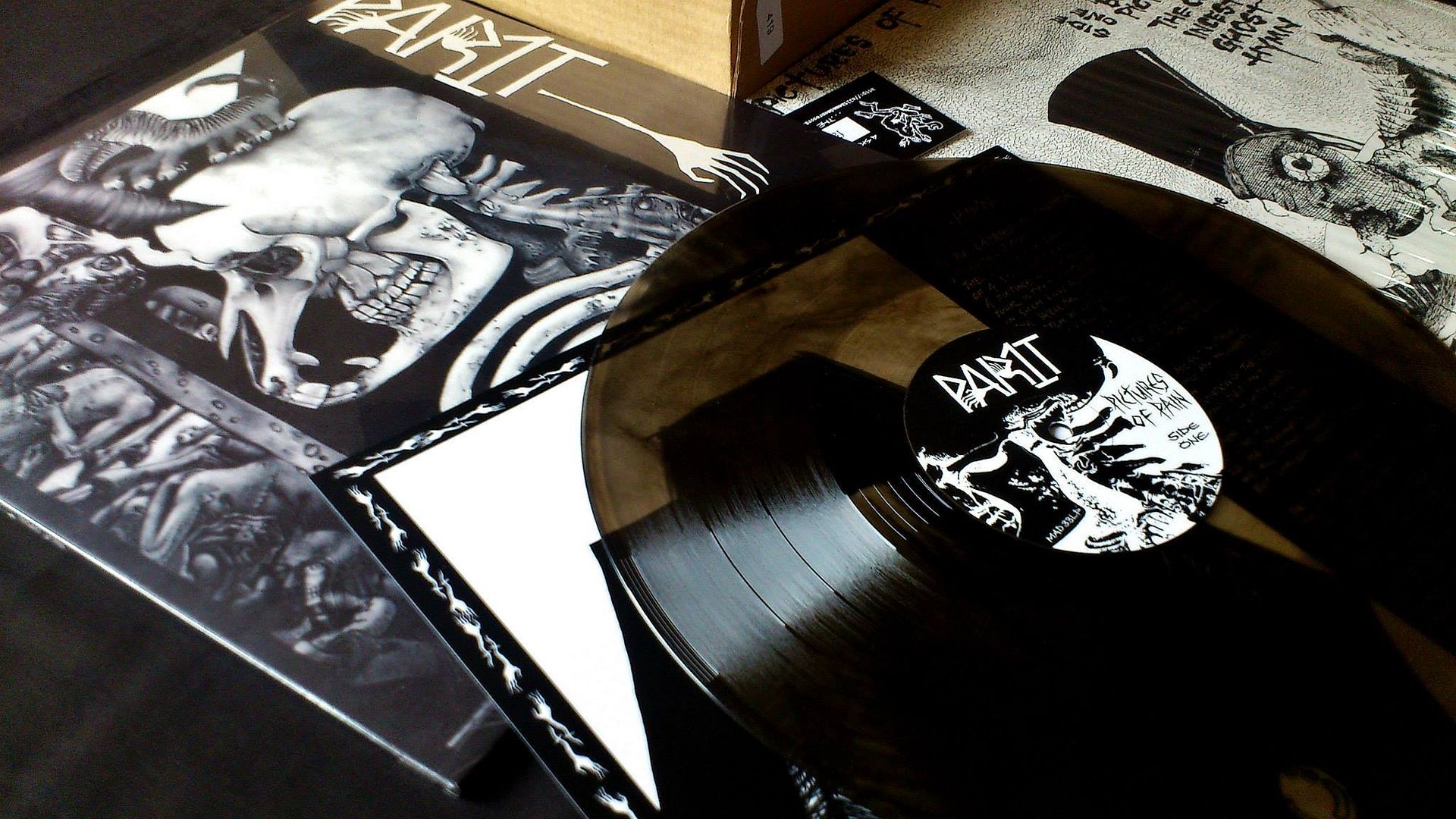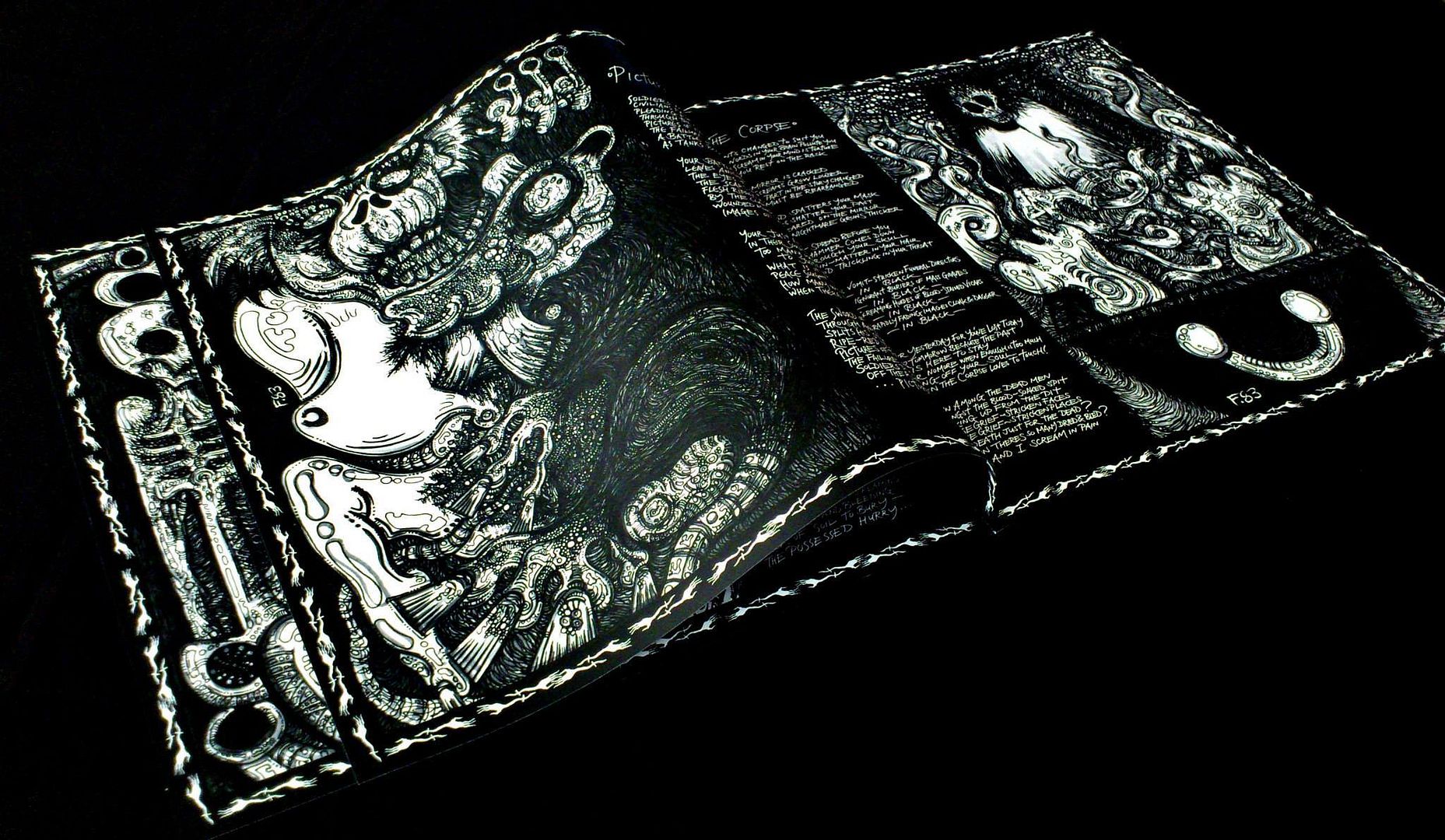 SIDE 1: POSSESSED / BLACK MASS / PICTURES OF PAIN
SIDE 2: THE CORPSE / INCEST / GHOST / HYMN
This release on All The Madmen Records is a re-issue of Part1's classic and highly collectable 'Pictures of Pain' LP originally released in 1985 on Pusmort Records.
Part1 formed in 1980 and were part of the original London anarcho-punk scene. During the early 1980's they played a number of gigs, often with Rudimentary Peni, who the band became
associated with, as well as other other bands operating around the London Anarchy Centres of the day. Part1's final gig (before reforming in 2013) was at the 100 Club in 1983 with The Subhumans.
Part1's only vinyl release during this time was the 'Funeral Parade' EP , released in October 1982. The 'Pictures of Pain' LP (featuring 1982 studio recordings originally put out as the 'In
The Shadow Of The Cross' demo tape) saw posthumous release on Brian 'Pushead' Shroeder's Pusmort label in 1985. As well as an anarcho-punk classic, the record is now regarded as a
seminal 'Deathrock' release – largely due to the dark, heavily flanged guitar work, morbid imagery and anti-religious lyrical themes. Indeed, Part1 have latterly been described as
"England's ultimate cult Deathrock band" (Oliver Sheppard, CVLT NATION).
With it's sleeve featuring the fantastic visionary art of Deborah Valentine on the front and twisted outsider view of Rudimentary Peni's Nick Blinko on the rear, 'Pictures Of Pain' has
become legend to those who follow in the mischief macabre.
Now professionally remastered to sonic supremacy by Daniel Husayn and including a deluxe insert booklet of song lyrics and unseen artwork rescued from the Ferelli vault, the initial pressing will come on 'graveyard grey' marbled vinyl.
"What's in a name? Anarcho-punk? Post-punk? Deathrock? Part1 have been called all these and more. The closest is probably Anarcho-punk, if only because they played most of their very rare gigs within that milieu. Viewed in this way, Part1, like fellow travellers The Mob and Amebix, by virtue of their very otherness are one of the best examples of Anarcho-punk you could hope to find. So, how to describe Part1 to the uninitiated? Hypnotic; disturbing; challenging; uplifting. You can hear echoes of Metal Box era P.I.L; early Banshees and Killing Joke, as well U.K Decay in the spiralling FX-heavy, feedback-laden guitar, along with similarities to Crisis and Six Minute War, especially in the deep bass-lines and abrasive, snarled vocal delivery, but that doesn't really give you the full flavour. Although they are often linked with Rudimentary Peni due to a similarly off-kilter approach and the friendship between Part1's Mark Ferelli and Peni's Nick Blinko, in the end they are only Part1… Alone in a field of one." (Nick Hydra, DSO AUDIO).
In 2013 founding members, guitarist, Mark Ferelli, and singer, Jake Baker, reformed the band with long-time admirer Chris Low (ex- Apostles, Oi Polloi and Political Asylum) on drums; later joined by David Barnett (ex – Adam And The Ants, Guernica, Lola Colt) on bass. Their first reformation show was at the Rebellion festival that summer – thirty years after their last live performance. Since then Part1 have played a number of gigs to great acclaim and enthusiastic response with further releases and concerts scheduled for 2015.
Order from All The Madmen records HERE
Part1 information HERE