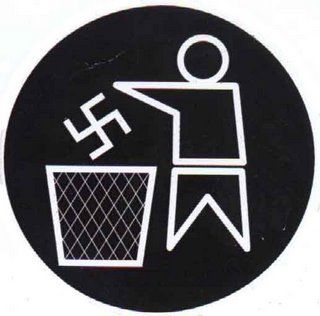 I have just deleted the following comment from greengalloway.
The "counterculture" was acted out by bourgeois individuals in a bourgeois way. The "action" you speak of, flyers, zines, and magazines, is not action but mediation, the mediation between their inner anguish of being bourgeois that mostly attempted to express that anguish to shock or devalue the existing social arrangements. Far from being original the counterculture was the latest in a long line of Euro-American nihilists who took their cue from fools of no integral consequence other than making themselves look important when they were not. The march of the decades proceeding from that time and the dissolution of all previous modes of social existence in Western countries qualifies the claim that the baby boomer generation has been the most destructive people the planet has ever seen. This is especially true for people that actually give a damn about that which is not ephemeral.
For revolution,
BANA
At first I thought it was from a new situationist group, since it was on a situ-related post. But BANA turns out to stand for " Bay Area National Anarchist" and 'National Anarchist' = anarcho-Nazi. There is a wikipaedia entry on National Anarchism which gives background if you really want to know more.
Bit of a back-handed compliment – if it means our (somewhat aging now) counterculture remains offensive to today's neo-Nazis.