Music for Hippies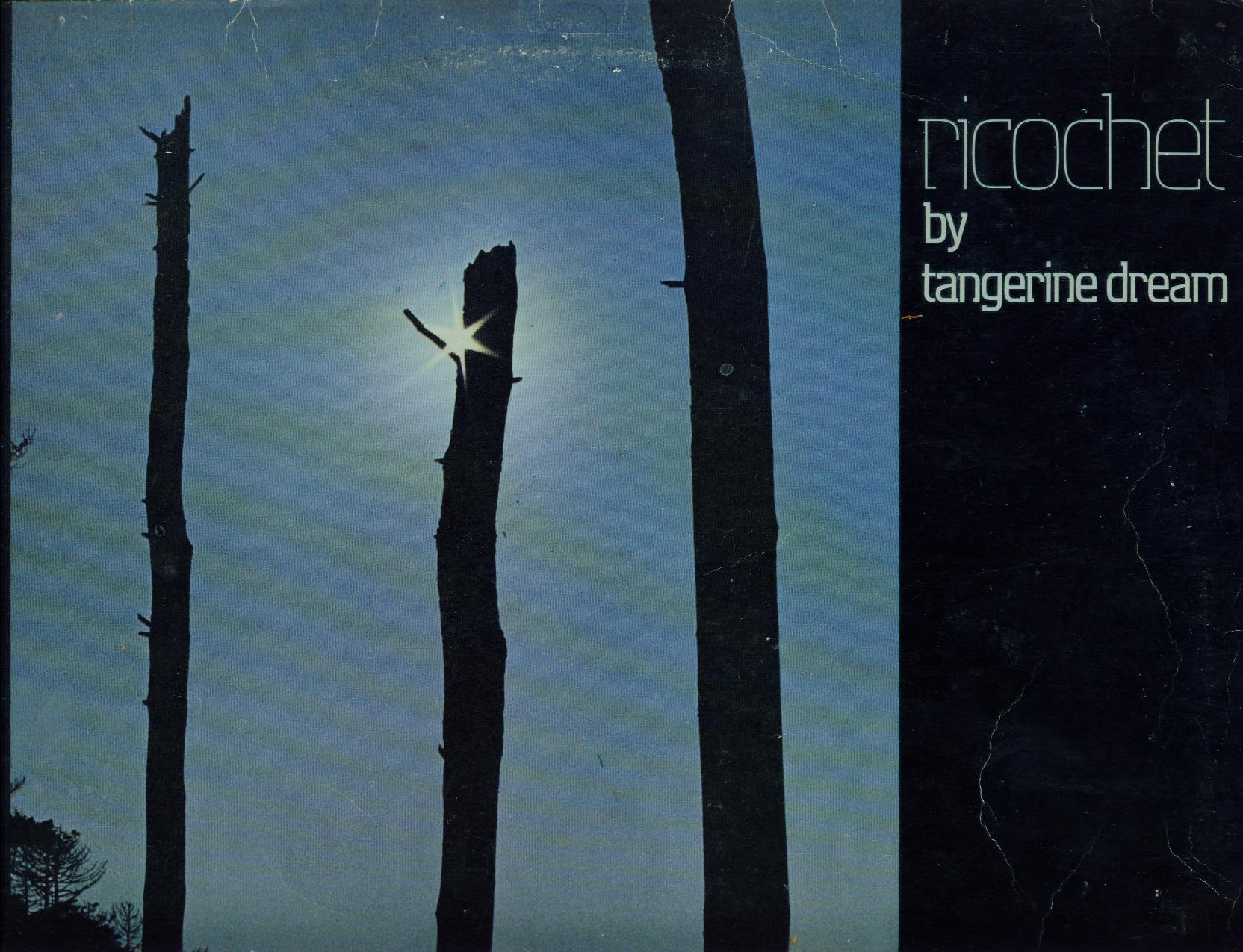 In the Post 86 section, Penguin has just put up the Orb's first (1989) record. I don't have any Orb music, but listening to the first track – Loving You: Orbital mix – it sounded eerily familiar. (and beautiful and haunting). Eventually I worked out that it sounded like Tangerine Dream – their 1975 album Ricochet.
Tangerine Dream? Now that is what I call music for hippies. Is this strange? That you can go from 1975 straight to 1989 in one smooth movement – as if there was nothing in between.
Although Penguin says:
The Orb seemed to me a progression of the Club Dog club vibe, with artists like Another Green World and Webcore. The Spiral Tribe and Bedlam Sound Systems, who I have DJ'ed with. Also the Whirl-y-Gig set up, continued this spirit for me personally later on in the 1990's.
I often wonder if Kill Your Pet Puppy was written in 1989 instead of 1979 what would the front cover have written on it?
In 1979 the cover stated 'Ants/Tuinol/Crass'. I would guess that the cover for 1989 would probably have read 'The Orb/Ecstasy/Spiral Tribe'!
But then where did Club Dog come from? I can't place it in time, but I do remember going a couple of times, but having kids -Sky: 1983, Elizabeth: 1987, AL junior:1990 and Callum:1991 – restricted access to such interesting places. From 1988 onwards my main source of music was listening to and taping stuff from 'acid' house music pirate stations.
Though did see Ozricks Tentacles play at Greenlands Farm, Glastonbury in 1985 and I think they did a bit of synthesiser doodling – but have never heard them since…
OK, rather than waffle on – how did a group like The Orb emerge in 1989 playing music which (at least to an old hippy like me) sounded / still sounds more like Tangerine Dream circa 1975?
Final note – on Radio Two (?) there was a programme about 'psychedelic music' a few years ago and it ended with The Orb's 'Little Fluffy Clouds' as an example of modern psychedelic music. There is a video for it here
Tangerine Dream are still going and have a web site here.