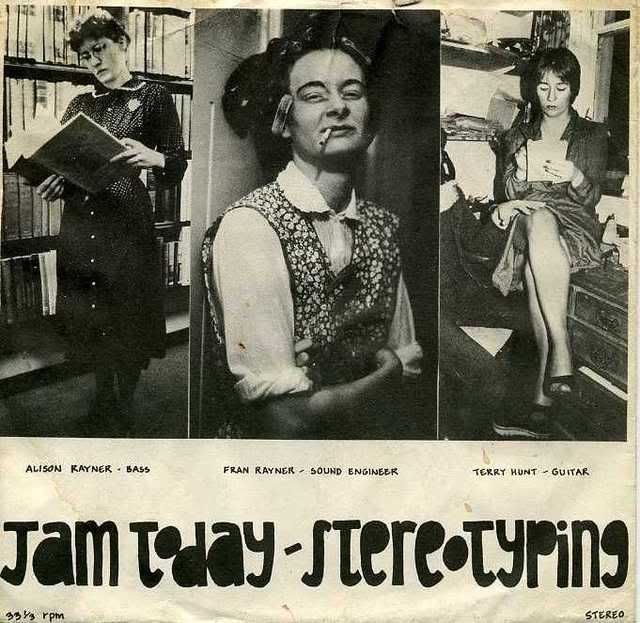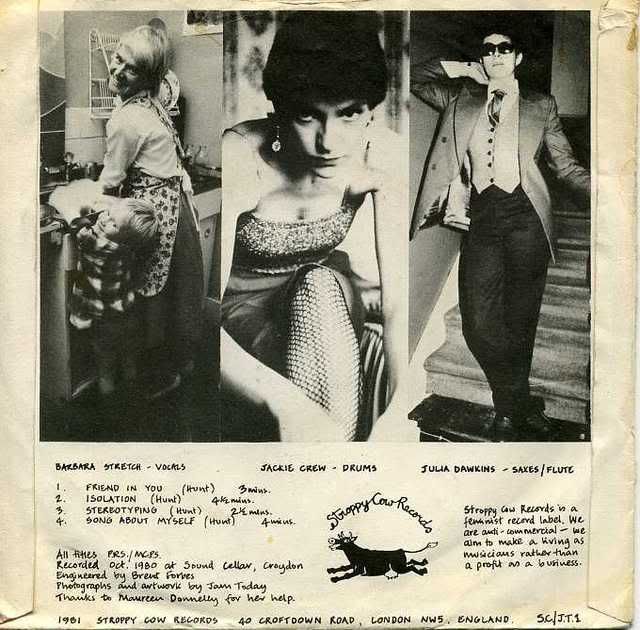 Stereotyping / Song About Myself
Know nothing about this band, which is half the reason why I have put it up.
Kentish Town / Hampstead based feminist's on a DIY label from 1980 – 1981, 'Stereotyping' sounding very much like The Impossible Dreamers who were around the Street Level / Meanwhile Gardens organisation a fair bit. Other tunes sounding quite jazzy. Not really KYPP material but…
Wondered if anyone had come across them at all esp if you were around Kentish Town / Hampstead say 1980 – 1981?
If no one knows then I will have to consult the god of the obscure single, that is Sean 'Gummidge'.
Worry not sweet punkers, I will be sticking a load more macho anarcho thrash up shortly, this is only a blip…A pleasant blip!