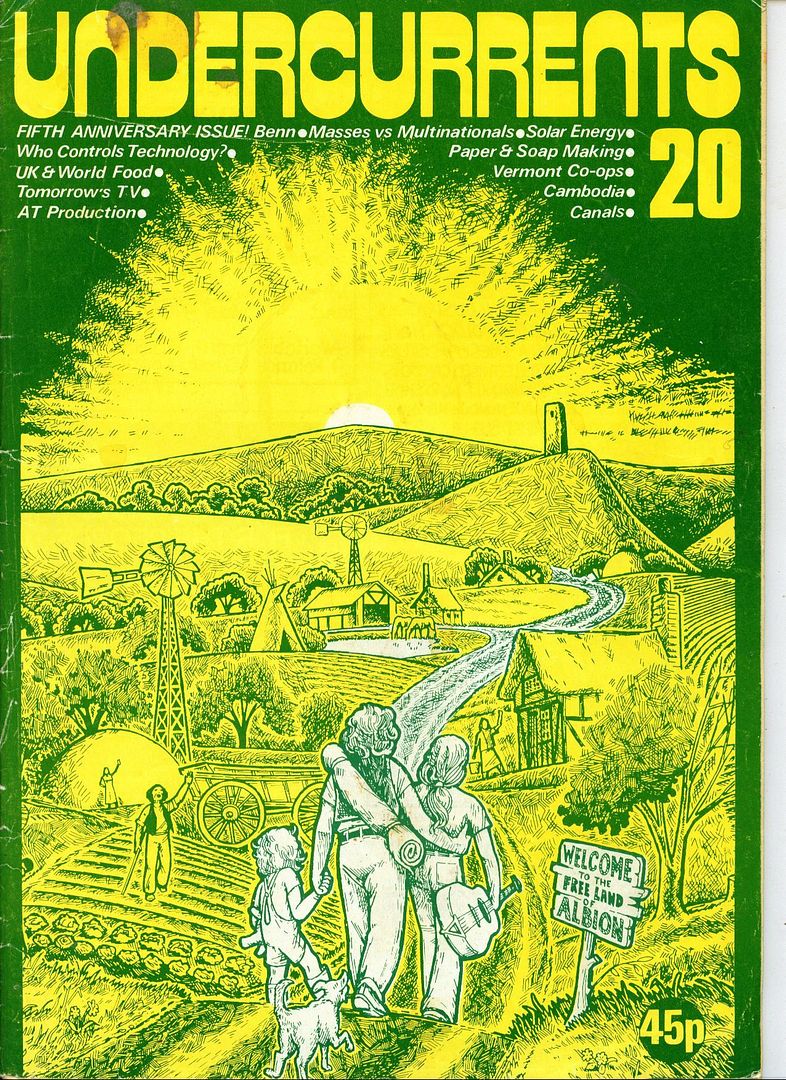 Here and Now, live 7 June 1977, Bristol Gardens London W9
Available for £7 inc. post and packing from HERE
You can also can get a free download of one of the tracks. Features Twink (Pink Fairies) on synthesiser.
On 7 June 1977 the Sex Pistols took a trip down the Thames, manufacturing much outrage in their wake. .
The same day, Here and Now played a Jubilee Street Party at Bristol Gardens. Bristol Gardens was a squatted street, one of a network of similar squats which had grown up across London as part of the radical counter culture.
Squatting communities grew up all over London: at Bristol Gardens, Charrington Street, Tolmers Village, Finsbury Park, Longfellow Road and many other places. A few similar communities occurred outside the capital, too: Hebden Bridge, Bristol, Brighton etc. Each one was different depending on its size, the conditions of the property, the amount of security, and the people attracted to them. Some were made up of people from predominantly middle class backgrounds; others were almost exclusively working class. Some, like Prince of Wales Crescent, shared a hippy ideology which never truly "adapted to overcome social or political problems."
And they all invariably changed rapidly, responding to external and internal pressures. But common to most was a sense of identity seldom found in towns. People had a sense of living somewhere special, symbolised by the street carnivals and parties which became a regular feature of squatting life. For some people, albeit only a small minority of squatters, squatting began to be more than simply finding a roof, it became fun, it offered new freedoms, a sense of community . . . almost a way of life in its own right.
From HERE
Listening to the relaxed atmosphere of Here and Now's 30 minute long 'Now's The Time to Live' in contrast to the frenetic sounds the Pistols were making that same day brings out the sheer surreal strangeness of it all.
Now we know that Here and Now would tour with ultra punk ATV the next year (1978), and later with our own Mob (and Zounds and Androids of Mu). But then? On 7 June 1977, how far apart were the worlds represented by the two simultaneous events?
Well one was a high profile media spectacle, which has been sampled and repeated to the point of recuperation – a set of sounds and images locked into all subsequent popular reproductions of the Jubilee and thus the Sex Pistols have become part of the mystique of monarchy. As if saying "Here are all these quaintly revolting punks being rude to the Queen but punk has come and gone and she still reigns over us".
The other … was not. When Here and Now played at Bristol Gardens, the event was so far underground it has taken 31 years to surface. Does this mean Here and Now were (are) more subversive than the Sex Pistols?
If there is a cultural/ political unconscious – see Frederick Jameson: The Political Unconscious: Narrative as a Socially Symbolic Act : Methuen: 1981 – the answer is Yes. And although Kenneth Grant (Outer Head of the Typhonian OTO, retired) would substitute subconscious for unconscious; since Grant argues that nothing is truly unconscious, in the unlikely event that he would ever consider such a question, he would also agree.
It is the squatting that makes the difference. As readers of KYPP will no doubt be aware, in Capital Vol. I, Chapter 27 Expropriation of the Agricultural Population from the Land, Marx advocates squatting as the most effective method whereby the urban industrial proletarian descendants of an agricultural workforce driven off the land and into cities by enforced enclosure can overcome the alienation of people from the land and the resulting fetishisation land ownership – still embodied in the figure of the monarch as feudal owner ( by divine right) of all land in the UK.
See HERE
Here and Now were "based in squats at nearby Latimer Road and Stoneleigh Street in the Ladbroke Grove/ Notting Hills area, and at Grosvenor Road in Twickenham". Bristol Gardens was a squat. Thus on 7 June 1977 Here and Now and the Bristol Garden party were more actually subversive than the Sex Pistols and their boat trip.
You disagree? Then buy this CD, have a listen to it and post a suitably outraged comment here.
You agree? Than buy this CD and enjoy the music.
AL Puppy