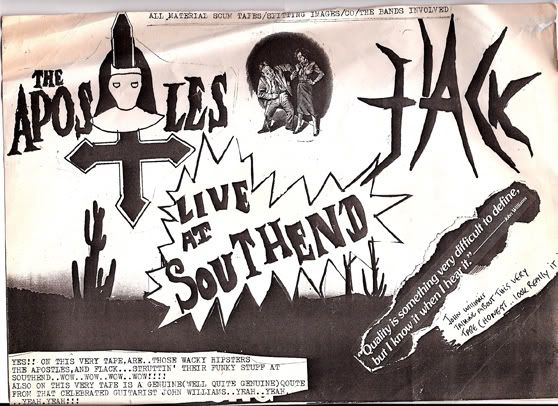 Indebted to the honourable Chris Low for the loan of this cassette tape uploaded tonight, to Andy Martin for the text and to Tod Hanson for the photographs. Expect a right royal racket with some crazy bass playing. All glorious material though!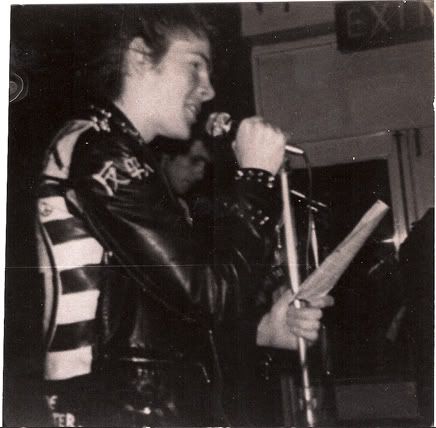 Tod and Martin of Flack, Southend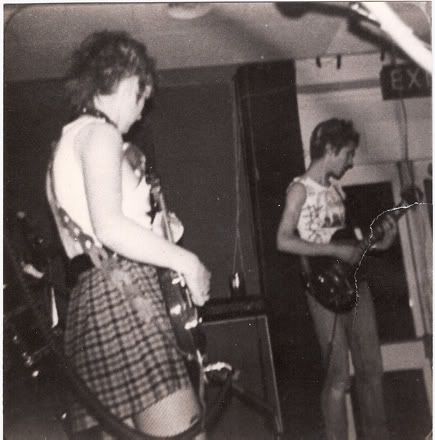 Martha Moscow and Martin of Flack, Southend
FLACK – used to rehearse in my attic at 109 Foulden Road, Stoke Newington, London – on a 1960s drum kit and amplifiers provided by Pete, Julian and Dan of The Apostles.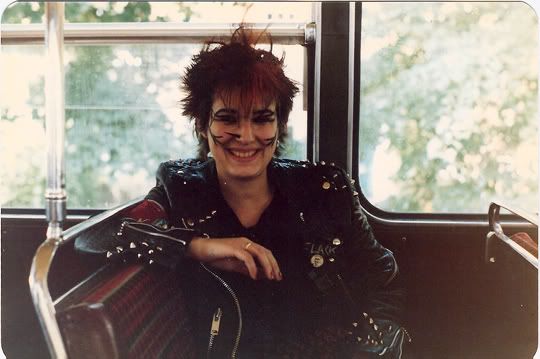 Martha Moscow on bass guitar, playing the smallest bass guitar I have ever seen.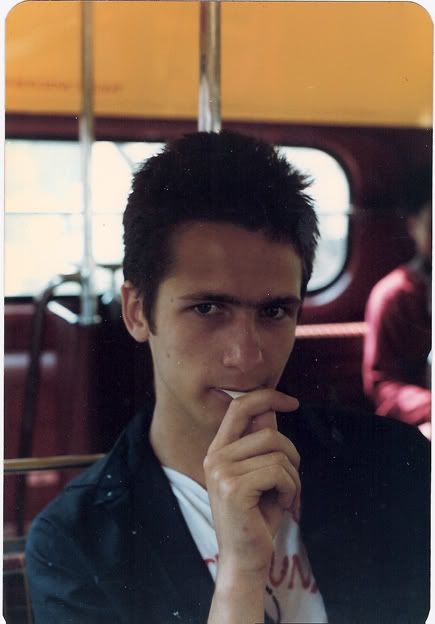 Martin Black on guitar (no, not the Martin Black who later called himself Napoleon of Hackney Hell Crew fame, that's a different and decidedly more grubby but equally entertaining story).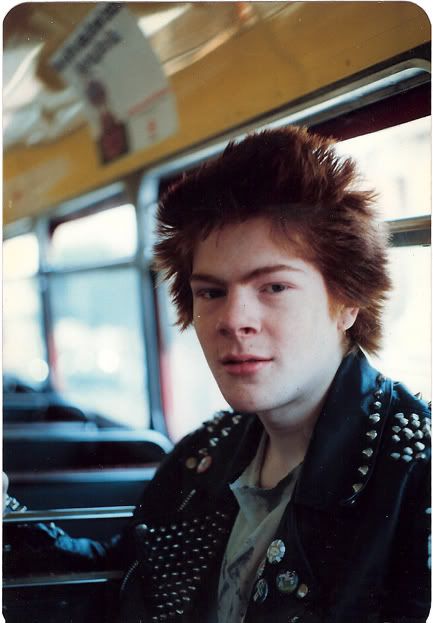 Tod Unctious on vocals, no, that's from Father Ted, sorry. Tod Hanson on vocals.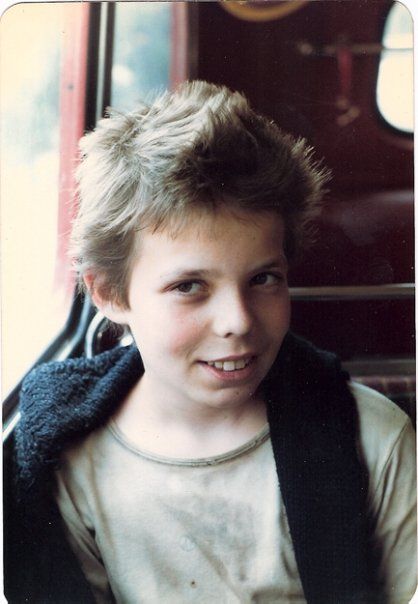 Paul Gubb a.k.a. Mag on drums.
I remember Mag was 13 at the time and beyond doubt the most technically competent musician in the band, but then I'm not a drummer so I'm probably talking utter twaddle, it wouldn't be the first time, I hear you cry, but then I'm allowed a certain degree of artistic license as I'm a renaissance man and I also have a complete set of P G Tips picture card albums from the very first one in 1954 right up to the Olympics Greats from 1993. Flack never recorded anything in a professional studio which is a shame, these tracks were recorded live on a cassette recorder at 109 Foulden Road. However, at least Tod achieved a degree of success later with his technically superb artistic skills. I lived with Martha in Islington for a few months when she had departed Flack to look after her baby son. Mitch took over bass duties and the difference in sound and style became profoundly dramatic on the tracks 'Drained' and 'The Workers' despite the extreme limitations of the recording process. Mitch went onto join Hagar The Womb and conquered the world (or west Hampstead at least) but whatever happened to Mag?
Andy Martin – The Apostles