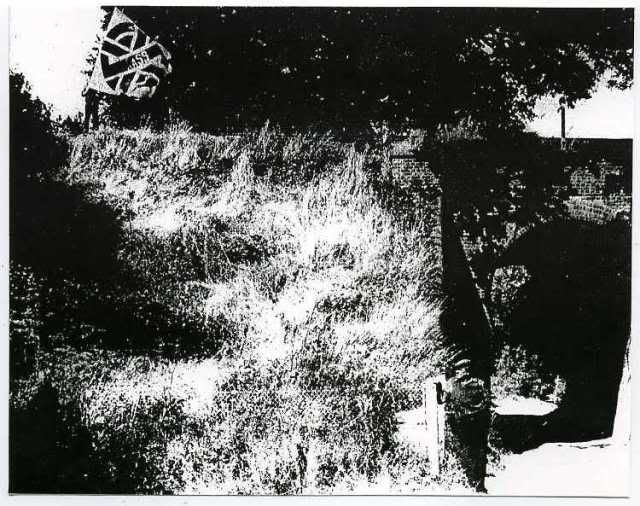 Have A Nice Day / Mother Love / 1980 Bore / I Know There Is Love / Beg Your Pardon / Birth Control / Reality Whitewash
Greatest Working Class Rip Off / Buy Now / You Can Be Who / Deadhead / Bumhooler / Major General Despair / Feathers
A cassette I originally uploaded onto this site with a host of other Crass goodies (more rehearsal tapes, a Peel session and some interviews concerning the Reagan – Thatcher tape)  during November 2007 with the permission of two of the members, Penny Rimbaud and Pete Wright.
I have bought this particular November 2007 post forward to this current date in 2009 because the performance on both sides of this cassette is well worth listening to, and I noticed no comments were left on the original posting. The lack of comments is common to a fair amount of older posts that were being uploaded when KYPP was just finding it's feet in blogland during the first three or four months of going online…I will endeavor to continue to bring some of these posts forward to the present day to gain a 'new audience' and further interest.
This cassette was recorded at Dial House during April 1981, and the listener gets to hear Crass performing in a very low key and relaxed fashion with Iggs almost whispering the vocals (no doubt sitting sprawled out on the floor) whilst the rest of the members attempt re-starts after false starts and generally try out new guitar lines and drum patterns.
A great listen to those who are interested in Crass. This is indeed a very rare tape of material that hopefully folk interested in Crass will find immensely appealing.
The text below, written about the finished version of Christ The Album LP box set is ripped from wikki, and the review is from a 1982 issue of Punk Lives magazine written by KYPP's Al.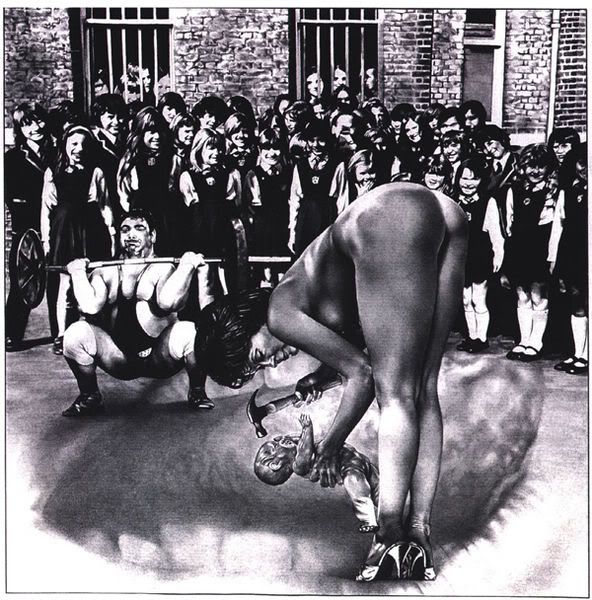 'Christ – The Album' is Crass' fourth album, released in 1982. It was released as a boxed set double vinyl LP package, including one disk of new studio material and another, entitled 'Well Forked.. but not dead', featuring a live recording of their June 1981 gig at the 100 Club in London along with other studio tracks, demos and tape fragments.
The album also included a book, 'A Series Of Shock Slogans and Mindless Token Tantrums' (which featured Penny Rimbaud's essay 'The Last of the Hippies', telling the story of the suspicious death of his friend Wally Hope) and a large size poster painted by Gee Vaucher.
The album took over a year to record, produce and mix, during which time the Falklands War had taken place. This caused Crass to fundamentally question their approach to making records, for as a group whose very reason for existing was to comment upon political issues, they felt they had been overtaken and made to appear redundant by real world events.
Subsequent releases, including the singles 'How does it Feel to Be the Mother of A Thousand Dead' and 'Sheep Farming in the Falklands' and the album 'Yes Sir, I Will' saw the band strip their sound 'back to basics' and were issued as 'tactical responses' to political situations.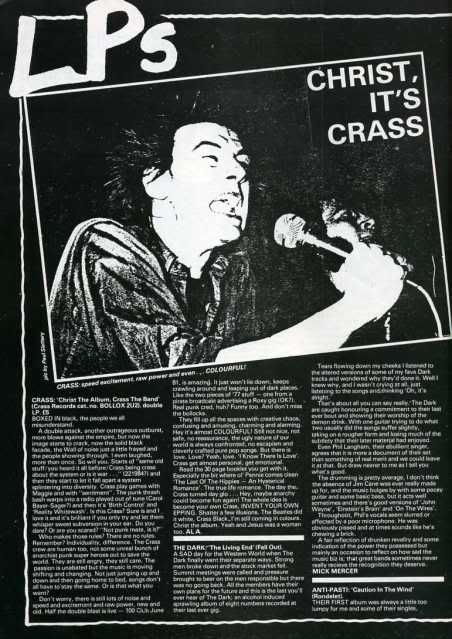 Bigger version HERE
Another session from around the same time may be heard HERE
Also remember that any donations are still welcome for the up keep of Dial House, a worthy investment for the future of this beautiful cultural centre.
Cheques can by made out to: Penny Rimbaud, Dial House, Ongar Park Hall, North Weald, Epping, Essex CM16 6AE.