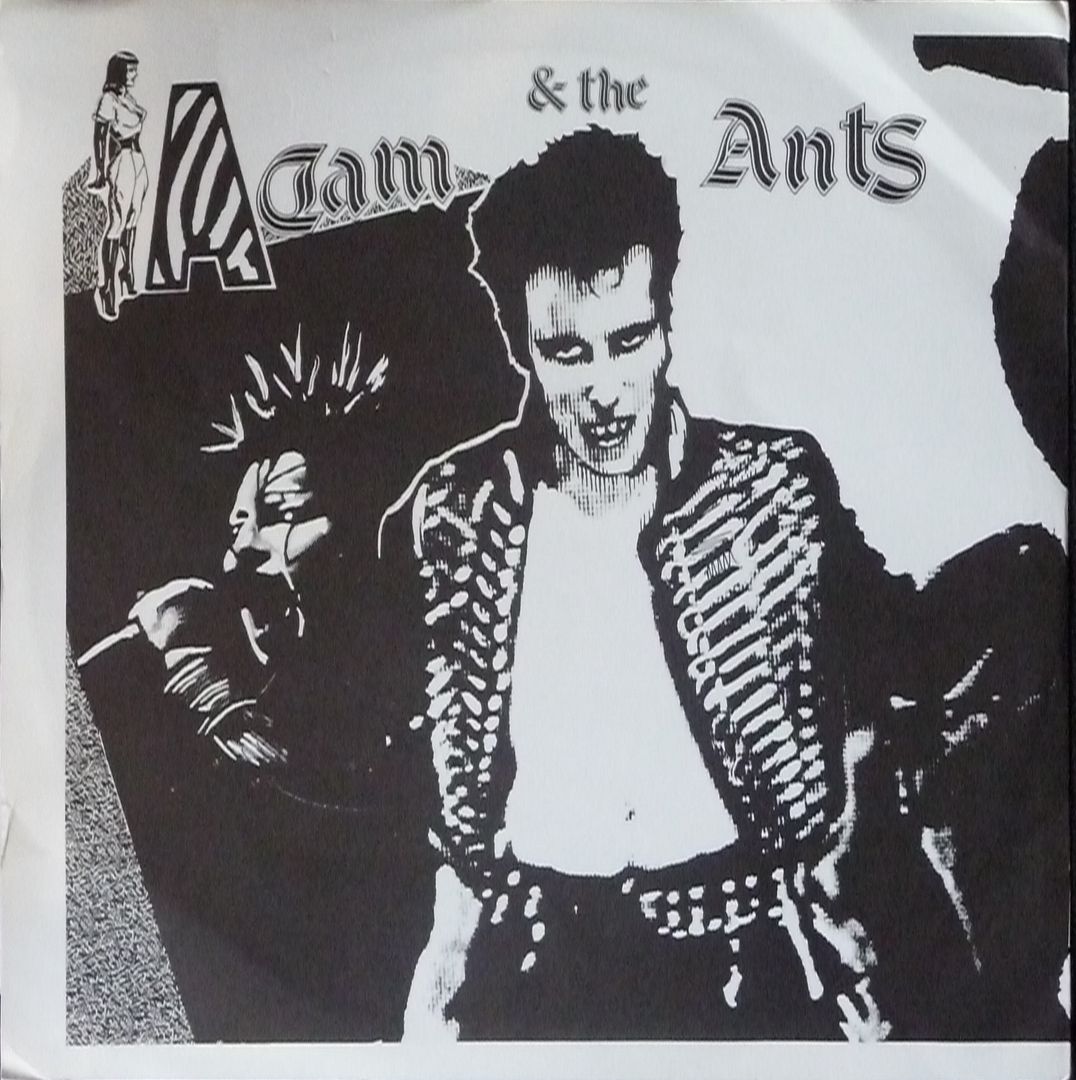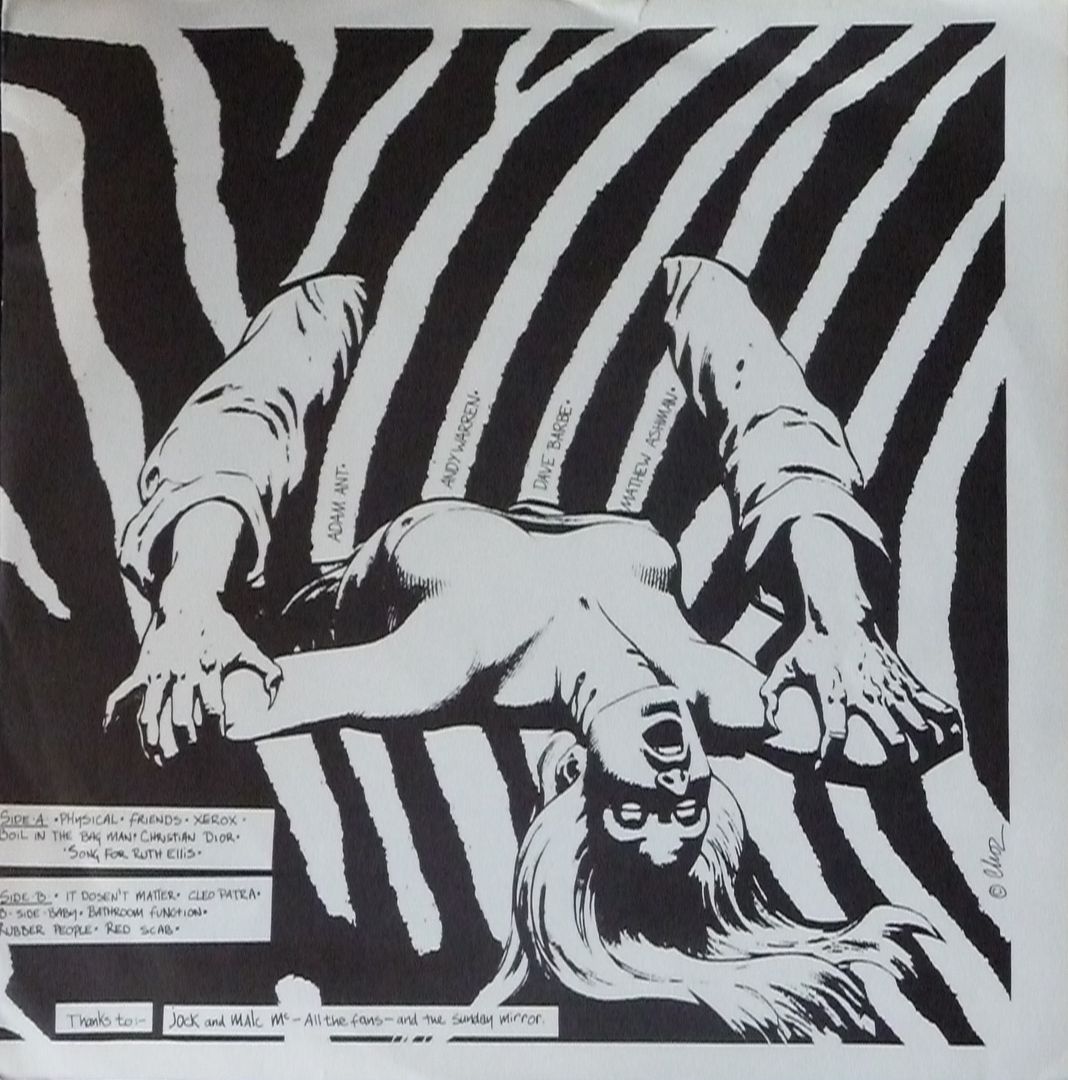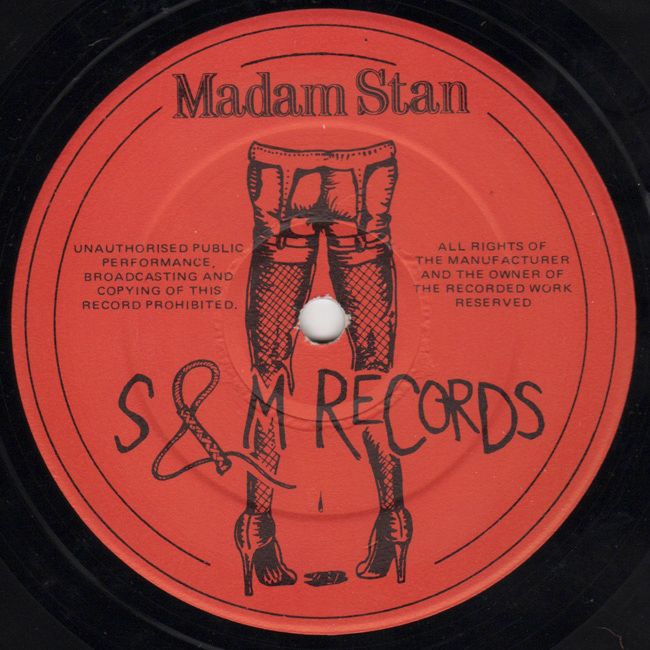 Physical / Friends / Zerox / Boil in the Bag Man / Christian Dior / Song For Ruth Ellis
It Doesn't Matter / Cleopatra / B-Side Baby / Bathroom Function / Rubber People / Red Scab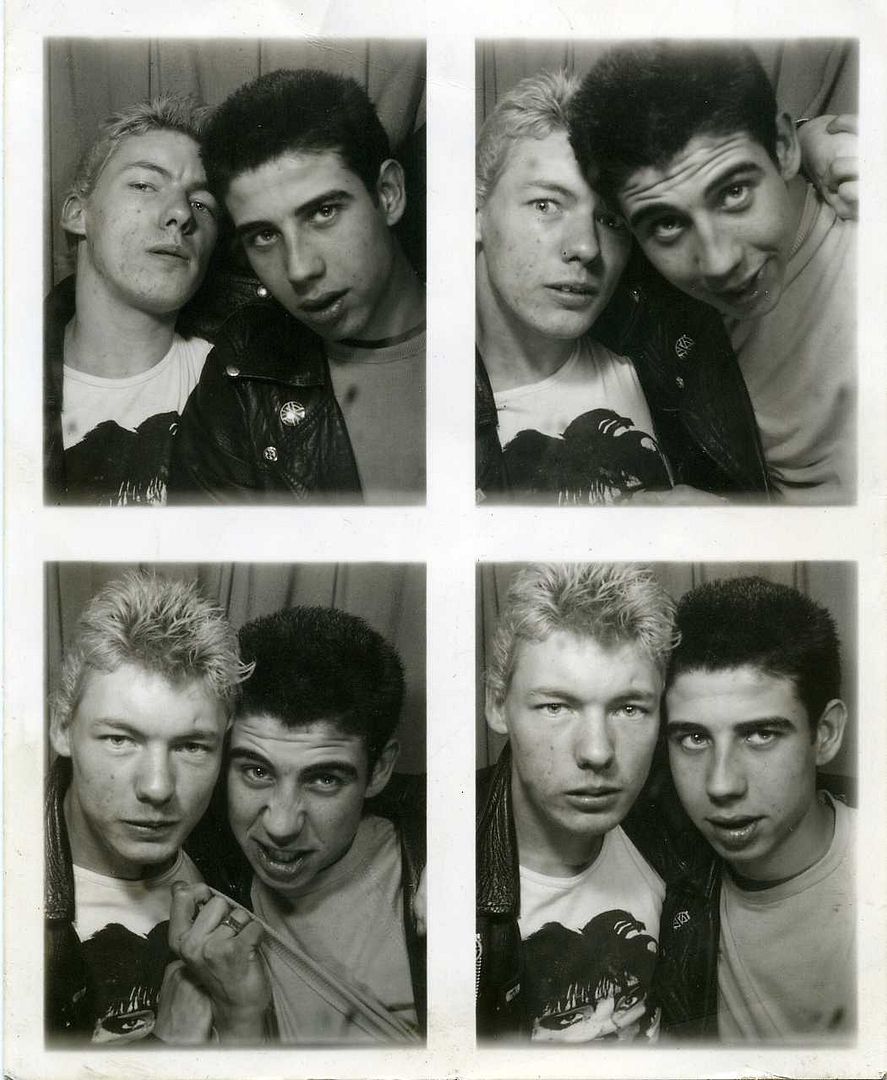 Many thanks to Bradley Hall for lending KYPP this early Adam And The Ants vinyl bootleg for uploading onto this site. Bradley is a regular browser and is mentioned on several other posts on KYPP. He is pictured above in the photo booth with fellow Ants supporter Terry Smith.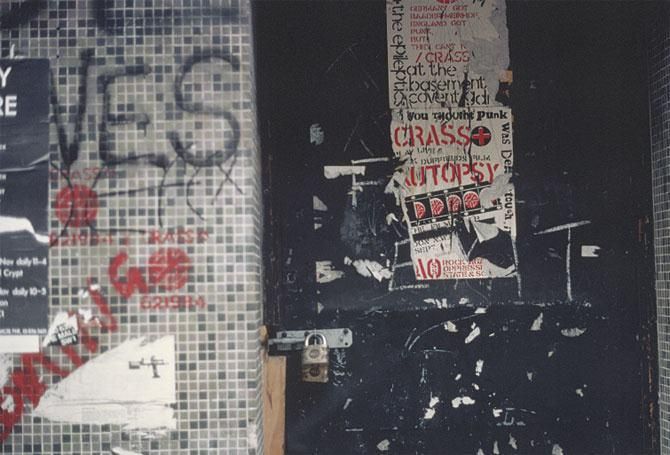 Both Bradley and Terry were in a north London based band called Defex. Way back in 1978 one of the young band members managed to scrawl the band's name onto the old Roxy club entrance in Covent Garden. This graffiti was quickly spoilt by some young upstarts who where in a band called Crass. Crass seemingly went on their own stencil style graffiti mission around the west end of London afterwards and almost covered over this legendary north London bands name! Crass were obviously adept at some old fashioned paste and poster action as well as being able to handle spray cans and stencils in the darkness. Crass? What ever happened to that band? Defex I hope to upload some material onto KYPP at some point soon…
As an impressionable and eager fifteen year old, Bradley first witnessed Adam And The Ants with Jordan screaming into the microphone alongside Adam, at the Rochester Castle in Stoke Newington around April 1978. After getting that taster in Stoke Newington he made a mental note of seeing the band as many times as he could throughout the next couple of years. Bradley went on to follow Adam And The Ants on dates throughout the Young Parisian and Zerox tours, enjoying performances on intense away days to venues far and wide around the UK. Bradley also wore his footwear down around the same period following tours by Martian Dance and The Monochrome Set, two bands that most other Ant people supported fiercely at the time. When I want to hear about the early Ants period, I end up going to two people for information, Tony D and Bradley Hall!
Anyway this early bootleg of Adam And The Ants was pressed up in a poster fold around sleeve and was limited to only five hundred copies. It contains the recordings that comprised both the Decca and Croydon sessions arguably some of the best material the band never released. The band at the time comprised of Adam Ant, Matthew Ashman, Andy Warren and Dave Barbe. The actual vinyl label itself has the names of the songs written in a vague code presumably so that the pressing plant didn't know that the record was illegal.
Fizzy Cool = Physical
Sono un Amico = Friends
Macchina Dell'eros = Zerox
L'Uomo da Bollire Nella Busta = Boil in the Bag Man
C.D. = Christian Dior
Canzone per Ruth = Song For Ruth Ellis
Non C'E Problema! = It Doesn't Matter
Patric Leo = Cleopatra
Seconda Facciata Baby = B-Side Baby
Gente di Gomma = Bathroom Function
Bathroom Function = Rubber People
Scabrosso = Red Scab

Adam Ant has announced an intimate gig to be performed at the Proud gallery and venue based at The Horse Hospital, Chalk Farm Road Camden Town NW1 on 6th March. Adam Ant will take to the stage in a special one-night charity performance to launch Proud Galleries' photographic exhibition 'Adam Ant – Dandy in the Underworld'. This exhibition runs from 7th March until 29th April 2012 and includes photographs from Chris Duffy, Gerard McNamara, Jill Furmanovski and Janette Beckman amongst others.
A limited number of tickets are being released for this exclusive performance, with 100% of the proceeds going to Adam Ant's chosen charity DebRa, a national charity working on behalf of individuals and families affected by Epidermolysis Bullosa (EB). 
If you feel you would like to support this gig then HERE is the site to purchase tickets. Tony D and myself went to an intimate Adam Ant gig at a small venue underneath Stamford Bridge in Chelsea last year and it was a fine fine night out indeed… The next day Tottenham went up in flames.