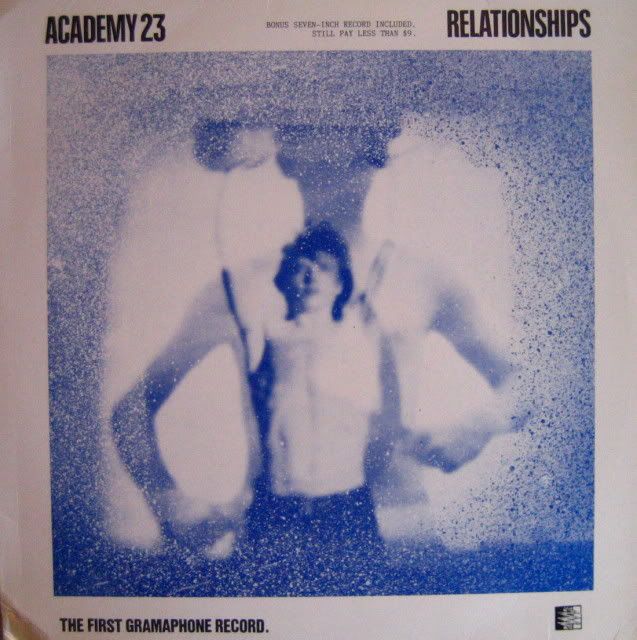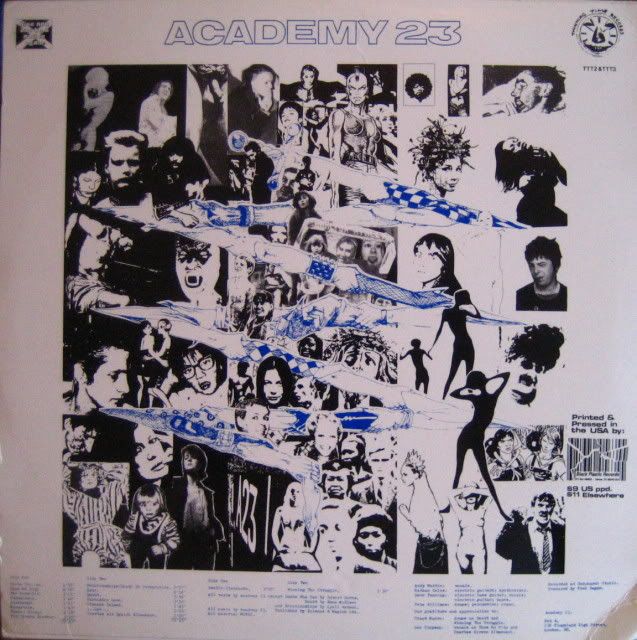 Scots Wae Hae / Show No Pity / The Outsider / Conspiracy / Hardcorps / Monastery / Simon: Sleep / For Imogen Boorman
Relationships Death To Perspectives / Hate / Doubt / Forbidden Love / Crammond Island / Lee / Ceartas Air Sgaith Albannach   
The debut (and only) Academy 23 vinyl LP was released on the Thinking Time Record label from Somerset via a printing and pressing agreement with Black Plastic Records in the U.S. The records that were returned to the U.K rather selfishly had the contact address and logo of Black Plastic Records printed on the sleeve rather than the address of the Somerset label. Futhermore, Black Plastic Records did not send the agreed amount to be sold in the U.K by Thinking Time Records, which was a rather unpleasant way to conduct business due to Thinking Time Records putting the cash and effort into the project from the beginning.
Thinking Time Records owner and future Acadamy 23 member Pete Williams, had collaborated with Andy Martin in 1991 when they both performed in the band Time To Think who released one EP 'Where The Hell Is Andrew?' which was the debut release on Pete Williams small label. 
The line up of Academy 23 consisted, on this LP of Nathan Coles, Pete Williams, Grant Munro, Lee Simpson as well as Dave Fanning and Andy Martin. All the tracks on this LP are of a decent quality, a decent Pack riff on the track 'Show No Pity' to listen out for. On some of the tracks on this LP Andy Martin adopts a Scottish vocal style, in respect to his Scottish ancestry (on his mothers side I seem to remember).  
A wonderfully overlooked LP and a treasure to any ears that have not heard it before, also came with a 7″ single (upload below) and a nice booklet…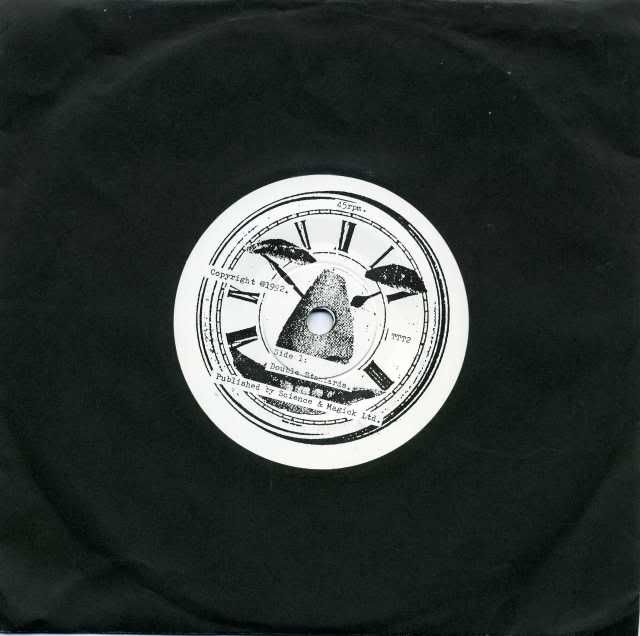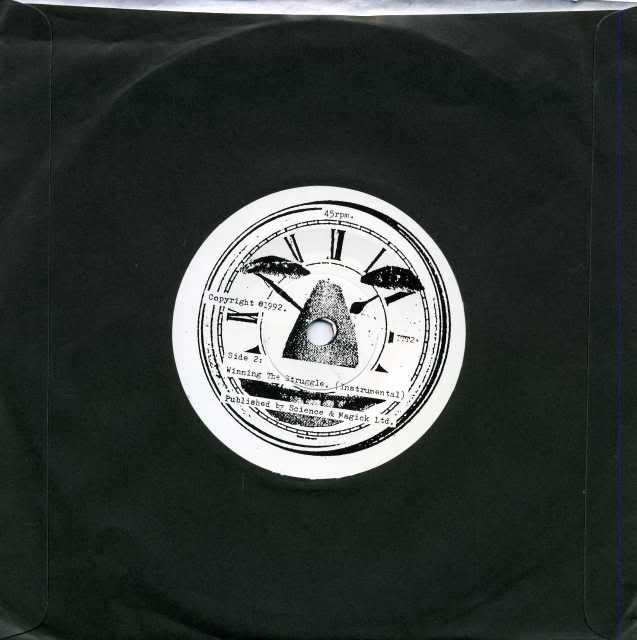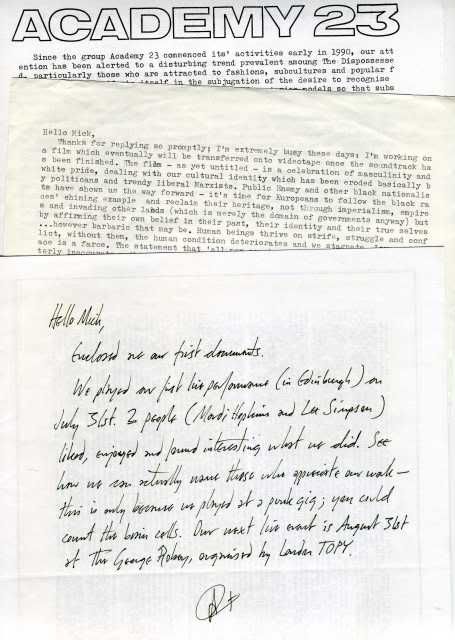 Andy Martin and Dave Fanning now record and perform every now and again as UNIT.