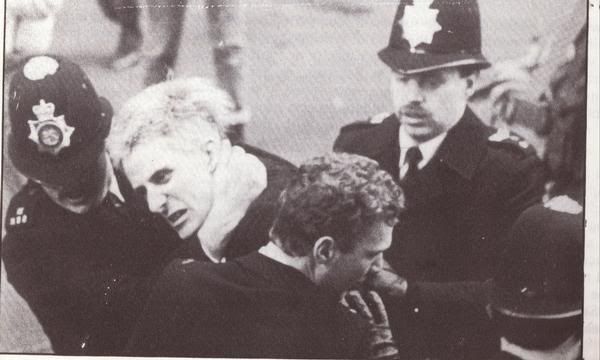 The Wrong Name And The Wrong Number
Awesome track by ex Pop Group front-man collaborating with New York's Sugarhill Gang session musicians, Skip MacDonald, Doug Wimbush and Keith Le Blanc. The guy making it sound like an aeroplane taking off via the mix, ONU Sound boss Adrian Sherwood.
At Tackhead Sound-systems and live ONU Sound events, of which I went to many…the main draw for the night was watching Adrian Sherwood sweat it out over the mixing desk…What was occurring on stage faded into insignificance compared to watching this wizard at work all night. And the sound was bastard loud which always helps while away the evening. 
What was great for the Tackhead / ONU Sound-systems was the mix of public turning up for them. Rastas, Wideboys, Mutoid Wasters, Hip Hoppers, and everybody in between.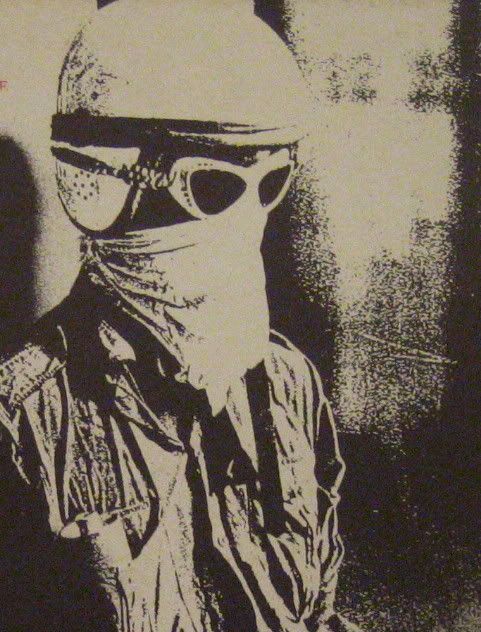 This track was lifted from the 'Myths And Instructions' LP on Sub Rosa. A version of 'Bastards' on the 'Veneer Of Democracy Starts To Fade' LP on ONU Sound. Mixing up and cutting up W.S. Borroughs with a dance beat with the odd yelp of  "Y'ALL BASTARDS" and "THE ECONOMICS OF GENOCIDE". Essential listening…make it LOUD.
I have some great Mark Stewart live tapes from 1986 which I may stick on at some point.
Stinky punker getting tugged by the plod – modelled by Lugworm.