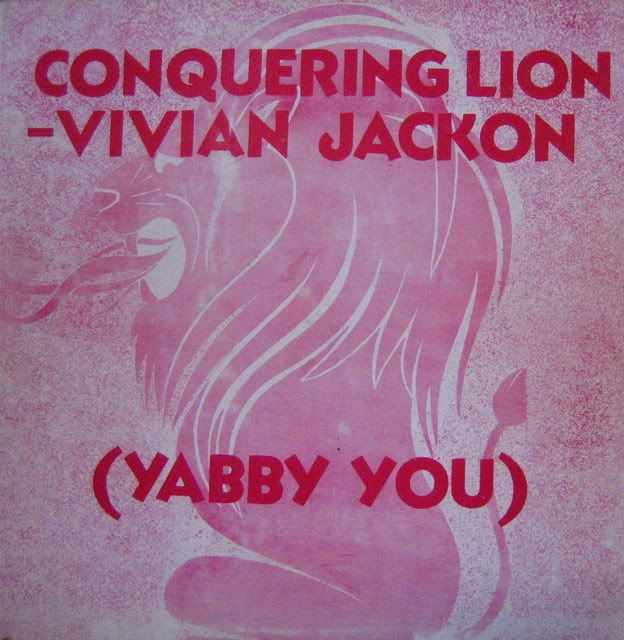 Run Come Rally / Jah Vengeance / Conquering Lion / Covetious Men / Anti Christ
Carnel Mind / Jah Love / Love Thy Neighbour / Love Of Jah / The Man Who Does The Work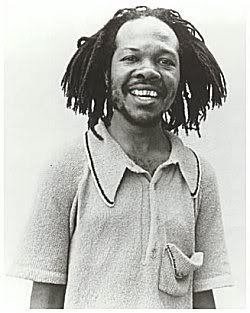 This debut collection of recordings that were recorded by Vivian Jackson and The Prophets, included various 7″ single tracks dating from 1972 until 1974, on Jamaican record labels that were released in amazingly small quantities of no more than two hundred copies originally.
The album I have in my collection credited to Vivian Jackson and his Yabby You nickname, is the very first pressing on the Prophet records label, run by Vivian Jackson himself, that got distributed among the wave of militant roots reggae music that had became so popular in the large towns and cities of Jamaica in 1977. Some copies making there way to Europe, and specifically to the UK. Artists like Culture, Burning Spear and The Congos and many more helped pave the way for this music in the UK, with a large amount of help from late night radio DJ's David Rodigen and John Peel.
The original pressing of this album was released in 1975 on the Micron record label, quickly followed in 1976 by the only UK version of the album to be released. 'Conquering Lion' was renamed 'Ram A Dam' for the UK market, and contained most of the tracks on the Micron Records pressing, although in a different running order. Yabby U and The Prophets was the revised artist name and the album was released on the Lucky record label.
If you own a copy on either of the Micron or Lucky record labels then you have a real treasure. Look after it. They are worth hundreds and hundreds of dollars.
My heavy weight first pressing, with it's heavyweight cardboard sleeve released on the Prophet record label, is rare enough, but willing to trade for a Micron issue!
Vivian Jackson was born in extreme poverty in Kingston and got seriously ill in his teens while working at a furnace facility. Thrown out of his employment, he had no choice but to became a beggar and hustler around the markets, in the tough ghetto's of Kingston. Vivian being disabled and in such a ragged state, no one would employ him, added to this situation, he also had his share of knocks living on the street.
He eventually started to compose songs and, as normal with Jamaican artists, visited many recording studios and sung acapella style to the studio owners. Osbourne Ruddock AKA King Tubby told the artist to come back to the studio with the (ever so) important JA dollars, and they would cut a vocal and a dub.
Vivian had no money and had to wait quite some time to go back to the studio, this time with The Prophets (actually originally credited as Ralph Brothers on the final released record in 1972) to get 'Conquering Lion' down on dub-plate with a King Tubby's dub on the reverse side.
This dub-plate, as usual in Jamaica, was played on the sound system that was affiliated with the studio the tracks were recorded in; King Tubby's sound system in this case, and from the reaction from the crowd at the dances, a few hundred copies were pressed up on the NOW label. These copies sold out and gave Vivian his first steps in the industry, to build up a working relationship with Tubby that would last several years.
The 'Conquering Lion' album is filled with tracks that are sublimely beautiful, and without doubt some of the best roots music ever produced by any artist. Quite frankly, a cornerstone of the reggae genre. It is also one of my very favorite records, of any genre.
From the original post upload date of June 2008, re-published on this site today due to Vivian's death yesterday…
The reggae community has been hit with another tragedy as Vivian Jackson, better known as Yabby You, passed away Tuesday 12/01/10 at the age of 63. Throughout his illustrious roots career, Jackson defined himself by his iconoclastic behavior, and iconic music. While his peers were all of devout Rastafarian faith, Yabby accepted the lifestyle, but rejected the creed, opting instead for a strong Christian faith that eventually earned him the nickname "Jesus Dread."
After struggling with health problems exacerbated by the dire poverty he mired in throughout his youth, Yabby eventually came to Kingston where he found reggae. His first album, 'Conquering Lion,' is widely regarded as nothing short of a masterpiece, a dark work that somehow strikes a precarious balance between traditional reggae tropes and the artist's own religiosity. And his 'Jesus Dread (1972-1977)' compendium CD released on the Blood And Fire imprint is now a must have for any reggae fan's shelf. Yabby You was, if nothing else, unique. Unquestionably, he will be missed.