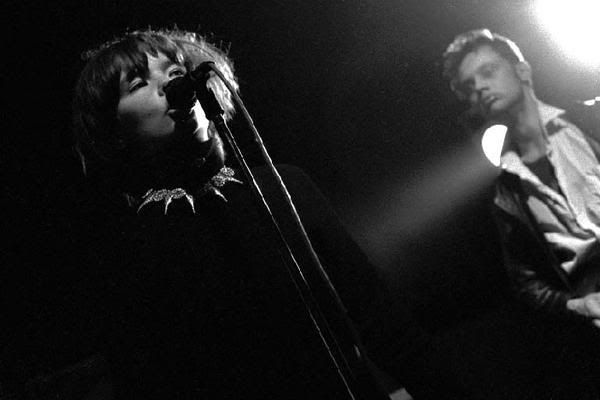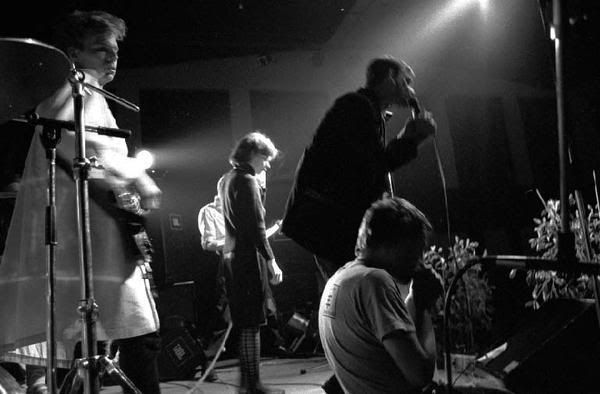 KUKL – No tracklisting – debut gig
EGO – No tracklisting EGO – second half of set
ICARUS – some speeches then the band – No tracklisting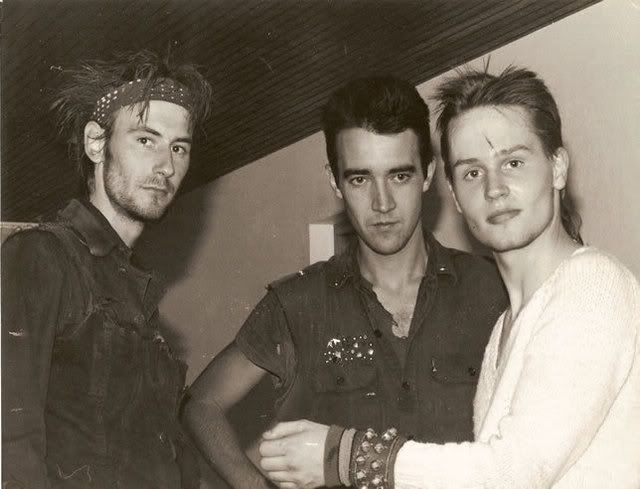 CRASS – Banned From The Roxy / Shaved Women / So What
Festival arranged and performed in Reykjavik, Bjork's first performance in front of a large audience with her band KUKL (search site for more KUKL material). KUKL released one 7″ single on the Icelandic Gramme Records, a label that also put out a very good Psychic TV double LP recorded live in Iceland. Obviously history tells us that Bjork and Einar's KUKL was presented to a much wider audience when promoting the two LP's on Crass Records mostly supporting Flux Of Pink Indians in the UK. Bjork and Einar disbanded KUKL in 1986 and formed the rather strange Sugarcubes, a band who Peel favoured and who released a remarkable LP on One Little Indian Records (Derek Birkett from Flux Of Pink Indians new label). Bjork of course is now a world wide known figure in alternative music.
Ego was a band fronted by Bubbi Morthens who was involved in the original Icelandic punk scene in 1977 with the band The Outsiders. Ego were slightly more pop friendly by the sound of this tape which is the only material I have heard by this band. They released several LP's in Iceland, and Bubbi was described as Iceland's version of Bruce Springsteen towards the mid 1980's!
I am afraid I know nothing of Icarus (apart from one member being Bubbi Morthens brother) or Vonbridgi, perhaps someone, sometime, could enlighten me via the comments.
Crass performed a shorter set than normal for the time was tight, interestingly enough outside the gig it was still daylight when Crass came off stage late at night!
Martin Wilson drummer for Flux Of Pink Indians was drafted in at fairly short notice to see out the drumming duties for Crass at this performance in Iceland. Penny Rimbauld throughout August 1983 was suffering from a perforated ear drum so could not attend the event!
Decent enough sound on the tape of this gig. Other rare and interesting Crass uploads on this site if you search including interviews and some practise sessions.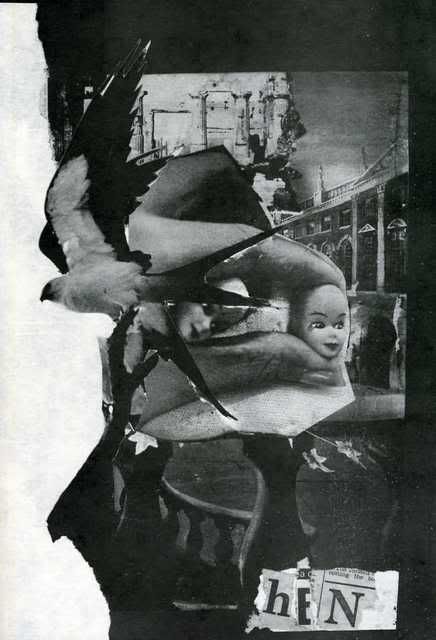 Art from The Eklektik magazine vol 2