Two records that were released between a 23 year period, that show what you can do with a lot of imagination, but not a lot of know how in traditional musical composition.
I placed the two records on the same post as I feel that they are connected via the lineage that started from this wonderful debut Mute Records release from 1978.
This is Punk Rock people!
1978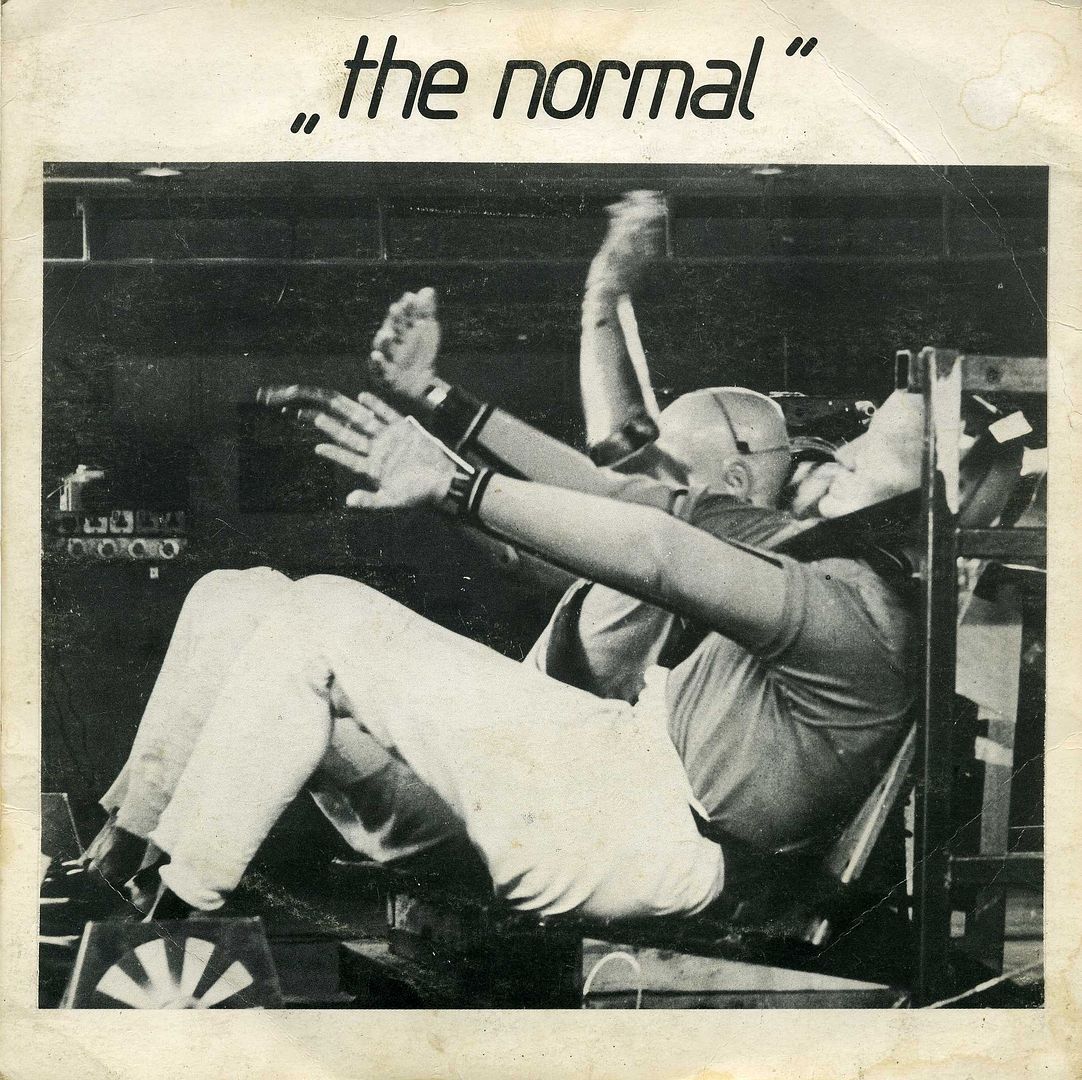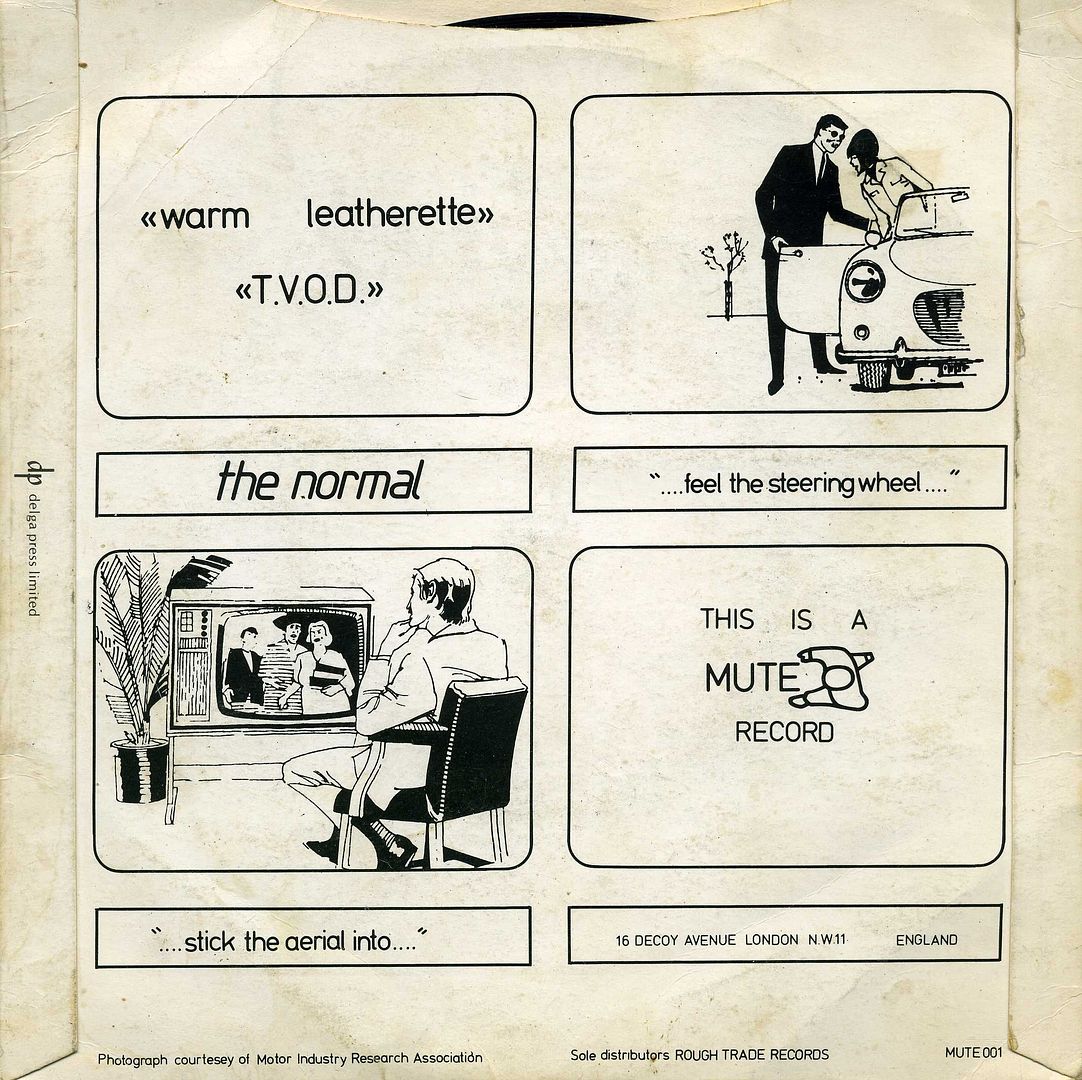 The Normal is the recording artist name used by English music producer Daniel Miller, a film editor at the time, who is best known as the founder of the record label Mute Records.
The Normal were born in 1978 when Daniel Miller, inspired by the attitude of punk, and the music of Can, Neu and Kraftwerk bought an analog synthesizer and a four track recorder and set up Mute Records to release the resultant single called 'Warm Leatherette' backed with 'T.V.O.D'. The lyrics for 'Warm Leatherette' referenced J.G. Ballard's novel 'Crash' which investigated the erotic possibilities of a car crash. This song was then covered by Grace Jones in 1980 for Island Records and was a world wide top seller.
Both tracks were minimalist electronic songs using the KORG700S analog synthesizer and a REVOX B-77 tape machine that Miller had bought for the project. This single was recorded in Daniel Miller's living room and although when released it did not enter the UK Singles Chart, the single was extremely influential on the post-punk / electronic music scene in the UK at the time.
Before punk it would have been inconceivable for someone of Miller's self confessed musical limitations to release such a record.
A second release as The Normal with other Mute Records act Robert Rental, 'Live at West Runton Pavilion', wasn't well received. A strange release, it was a one sided album (side two was left blank) of improvised electronic noises, in a plain purple dust jacket. Marat Records published the same record in Germany as 'Daniel Miller Robert Rental Live' with a black and white picture sleeve.
Miller also recorded the album 'Music for Parties' under the name Silicon Teens, mostly featuring sparse electronic new-wave covers of '50's and '60's pop classics such as 'Sweet Little Sixteen' and 'Let's Dance'.
Daniel Miller went on to be and still is a prolific engineer and producer, producing such acts as Depeche Mode, Erasure, Wire, and DAF for his Mute record label.
Over a quarter of a century later the first ever release on Mute records is still as original and groundbreaking as ever.
2001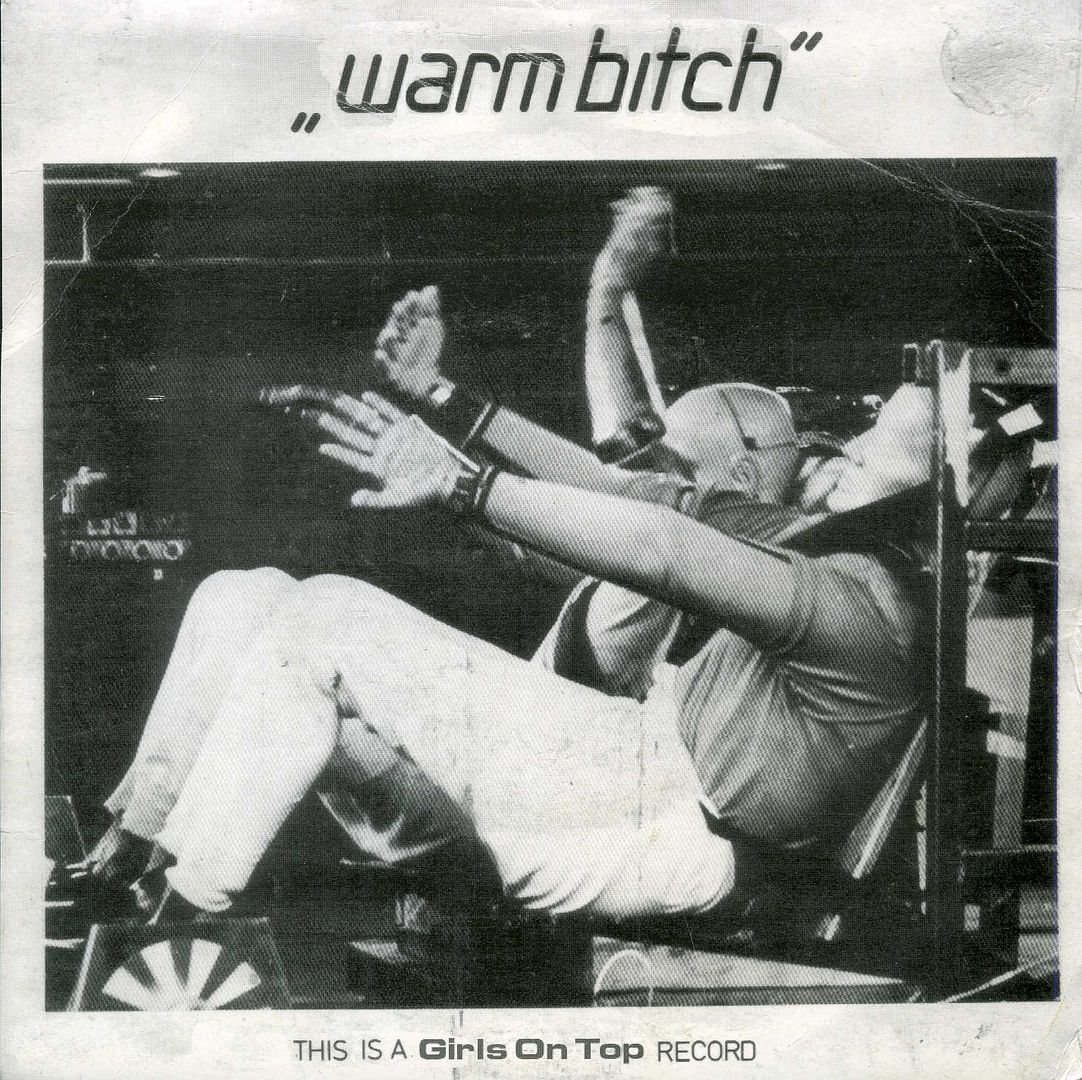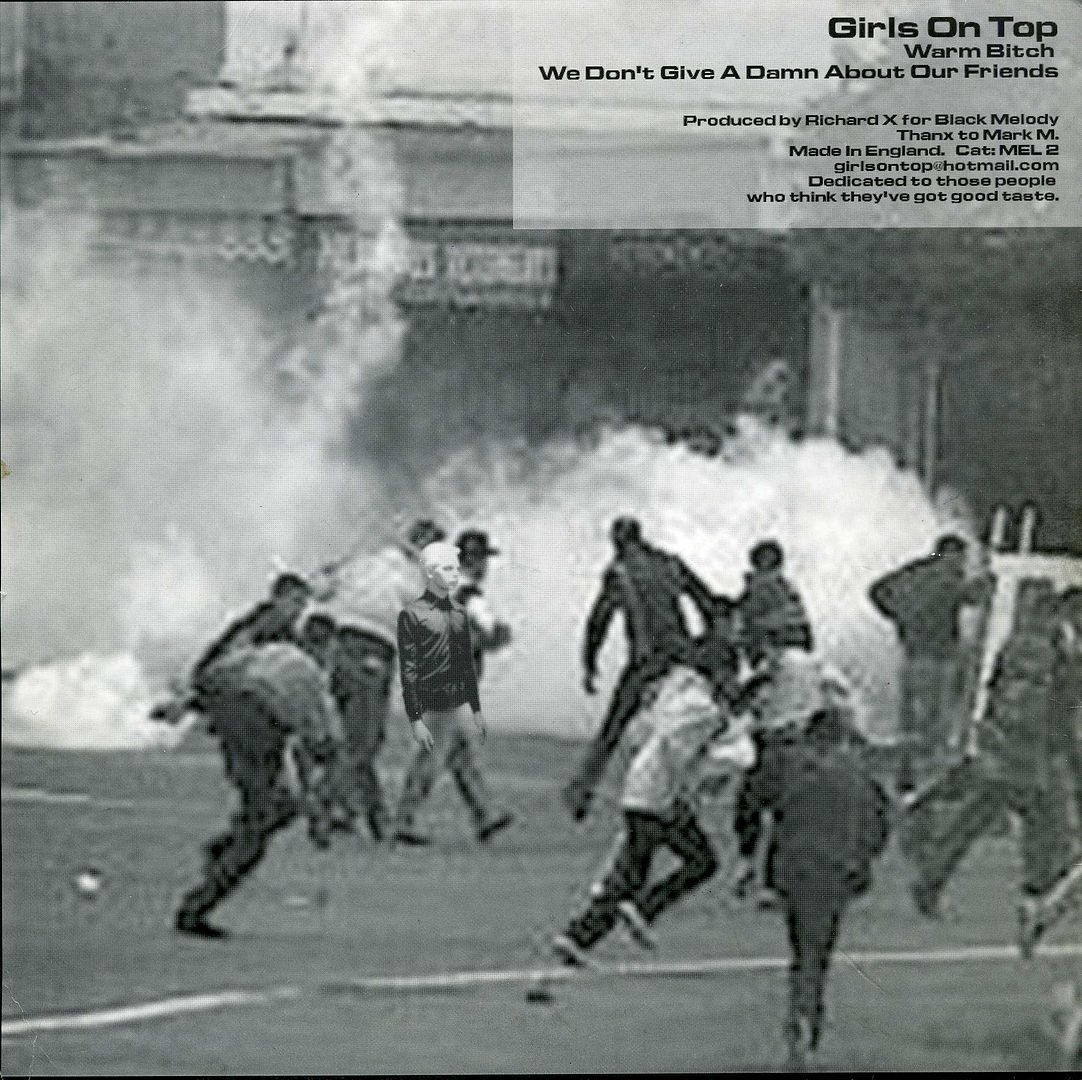 We Don't Give A Damn About Our Friends
Richard X started his career in the underground music scene creating popular bootlegs. Richard states "which are illegal, under the counter remixes which combined two existing records to make an entirely new song."
Under the pseudonym Girls On Top, Richard X released a series of vinyl only underground singles. He says bootlegs were "escaping from that world of formatting – which the DJ culture and club culture relies on so much. They were supposed to be the future of pop music."
The first two 7″ records by Girls On Top became singles of the week in the N.M.E.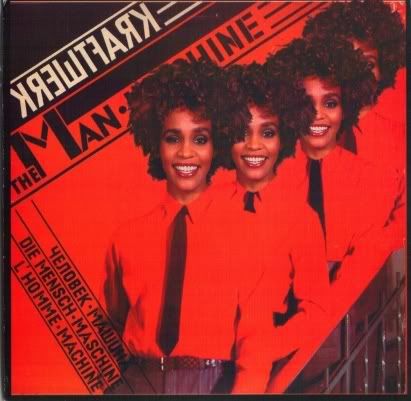 NME SINGLE OF THE WEEK
Girls On Top : Being Scrubbed / I Wanna Dance With Numbers
After V/Vm and their vicious assault on the sacred cows of nostalgia-pop, along comes avant-terrorist Richard X in his Girls On Top guise, to further disrupt the fabric of sonic spacetime.
The concept here is so artfully executed that it's enough to rewire your synapses: 'Being Scrubbed' locks together The Human League's 'Being Boiled' with TLC's vocal from 'No Scrubs', a fit so perfect that you're suddenly shifted into an entirely alternate universe where the R&B classic is no longer an insouciant funky strut through hyper-beats but a menacingly apocalyptic goth-pop mantra.
This is nothing, however, compared to the B-side, the real reason that this is Single Of The Week. 'I Wanna Dance With Numbers' overlays Whitney Houston's diva croon from 'I Wanna Dance With Somebody' onto Kraftwerk's 'Numbers', and the result, far from being the genre-clash mismatch you might expect, is astonishingly moving.
Whitney's vocal floats over the proto-electro beats and looped synth pulses, creating a kind of euphoric techno-soul hybrid. That such a simple idea could produce something so profoundly affecting, and from something so gut-wrenchingly banal as an '80s Whitney Houston performance, suggests that Richard X is some kind of decks Duchamp. It's a juxtaposition of the mundane and the sublime, creating a third aesthetic that transcends both original sources and allows you to see the world in a new way. Quite a feat for an unassuming act of turntable trickery.
The icing on the culture-jamming cake is the 45's sleeve, which parodies the cover to Kraftwerk's 'The Man Machine', only with the unsmiling faces of Germany's finest faux-robots replaced with Whitney's cheesy-grin visage. Messing with heads that's Girls On Top all over.
Christian Ward NME
NME SINGLE OF THE WEEK
GIRLS ON TOP : Warm Bitch / We Don't Give A Damn About Our Friends
"This one's dedicated to all you Gucci bag carriers out there. It's called 'You've Got Gooooood Taste'".
So proclaims the Cramps sample at the start of 'We Don't Give A Damn About Our Friends'.
It's doubtful that anyone thought Girls On Top mainman Richard X had good taste when he came up with the idea of bootlegging Gary Numan with obscure American R&B diva Adina Howard, but the result is probably the most inspired seven-inch you'll hear all year.
Sure, 'Warm Bitch' is clever (Missy Elliott meets classic electro punk, The Normal's 'Warm Leatherette') but laying Howard's 'Freak Like Me' acappella over Tubeway Army's early 1980s bleepathon 'Are 'Friends' Electric' is downright genius.
This record's all about squeezing funk out of the funkless, and inserting a groove where none existed. And as Howard's gospel-esque harmonies reach their climax amid Numan's blackened synth blitz, the song implodes in a barrage of white noise and static.
You'll be both drained and exhilarated – and reaching straight for the stylus to play it once more.
Kieran Wyatt NME
Island Records heard 'We Don't Give a Damn About Our Friends', which was the B side of the second Girls On Top 7″ single (the mash-up of Adina Howard's 'Freak Like Me' and Tubeway Army's 'Are 'Friends' Electric?') and requested that Island artists, the Sugababes record it.
Richard X said he was "very keen to do it as long as it remained what it was. It was raw, it was against the grain and it was still pop music."
Sugababes' version of the song, which kept the Adina Howard title of 'Freak Like Me', was re-recorded by Richard X and voiced by the Sugababes in Richard X's flat in Tooting. "There was a loop, my friend Guy Sirman helping with some handclaps, the Sugababes themselves and a semi-broken synthesiser" Richard revealed of this informal session.
Released as the first single from Sugababes' second studio album 'Angels with Dirty Faces', it charted at number one on the UK Singles Chart, the first of many for the girl group.
As a result of the interest in Girls On Top and 'Freak Like Me', Richard X was signed to Virgin Records.
He collaborated with pop group Liberty X to create 'Being Nobody', a mash-up of Chaka Khan's 'Ain't Nobody' and The Human League's 'Being Boiled'. Richard X's next release was 'Finest Dreams' with Kelis, which was a reworking of The SOS Band and Alexander O'Neal's 'The Finest' with another The Human League song 'The Things That Dreams Are Made Of'. Both the Liberty X and Kelis collaborations charted within the top ten, at number three and number eight respectively.
Richard X released his debut album Richard X Presents His X-Factor Vol. 1 in August 2003. The album featured 'Freak Like Me', 'Being Nobody', 'Finest Dreams' as well as collaborations with Annie, Jarvis Cocker, Javine Hylton, and Tiga, among others. Richard X described the album as "modern, alternative, future-pop".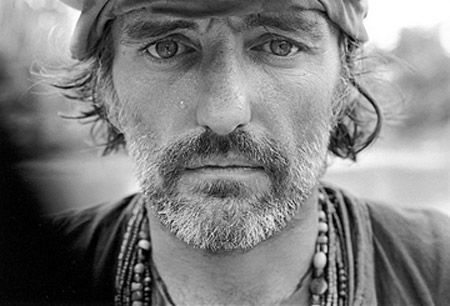 In memory of Dennis Hopper who died today aged 74.