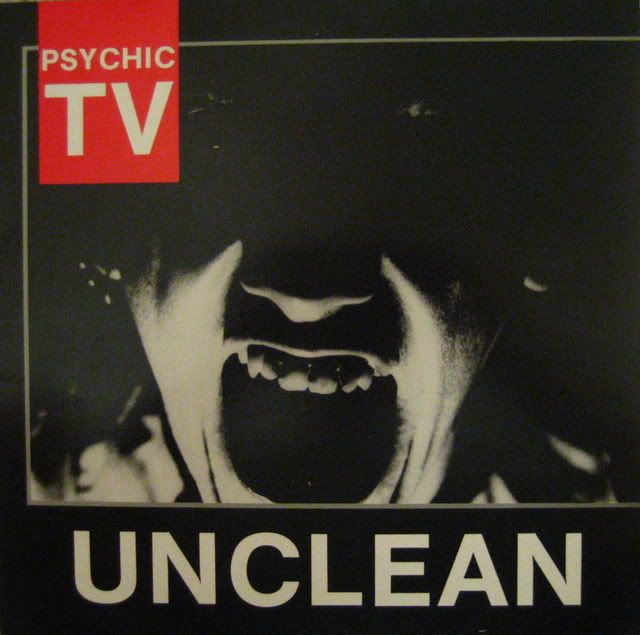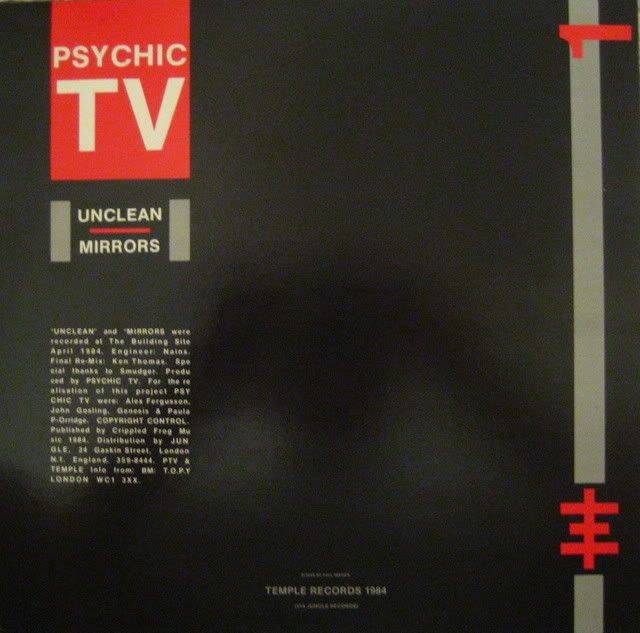 Blistering first release for Temple Records, Genesis P-Orridge's own imprint created after mixing it up with the major labels in 1981 and 1982 for two Psychic TV LP's 'Force The Hand Of Chance' followed by 'Dreams Less Sweet' and the 7″ and 12″single 'Just Drifting'. This debut release by Psychic TV on there own label is unbelievably good, please take some advice, play Mirrors (the B-side) first then Unclean. Be patient, for the end of Mirrors, is actually the beginning of Unclean…then whack on Unclean and you have a full twenty odd minutes of fun between the two sides. Temple Records continued to release material from all kinds of strange and wonderful artists. On the Psychic TV side though, must have records I would say would be this 12″, Pagan Day pic disc LP, New York Scum Haters LP and Mouth Of The Night pic disc LP.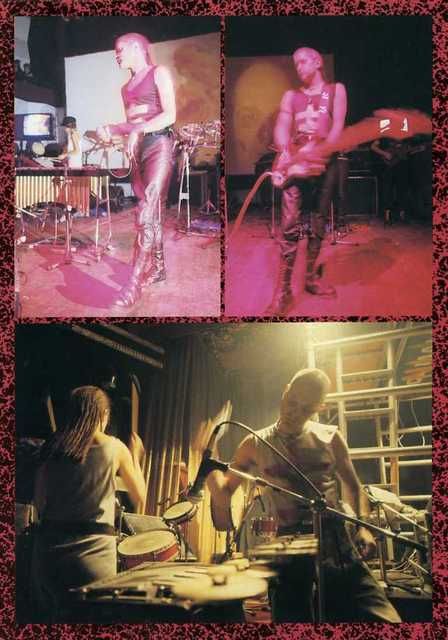 Use the search function for more Psychic TV material.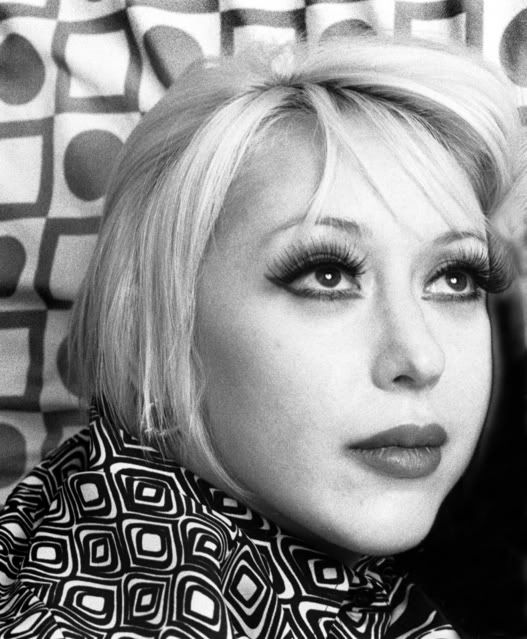 Please spare a thought for Genesis who recently lost his much loved partner and PTV3 band member Lady Jaye Breyer P-Orridge after a short illness.