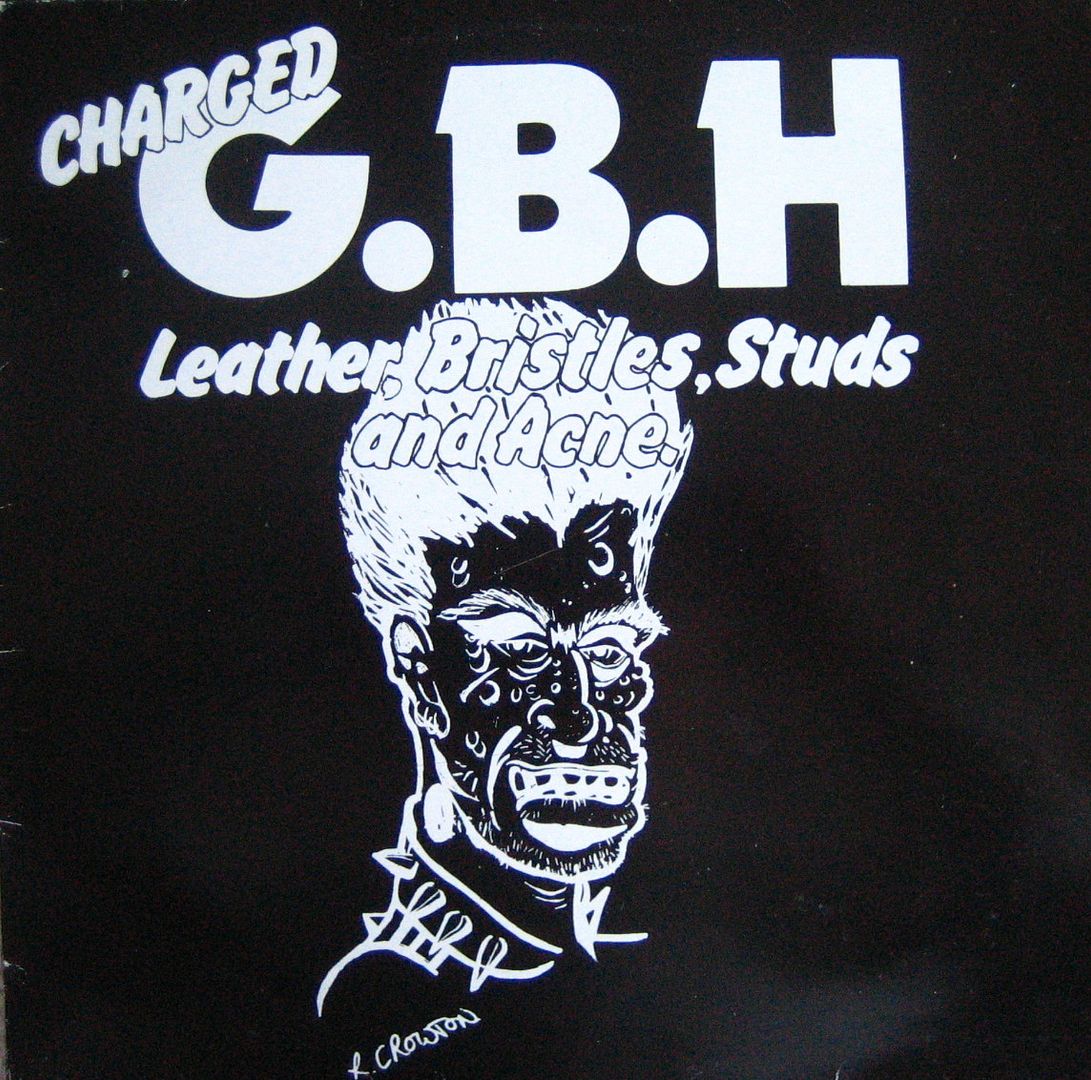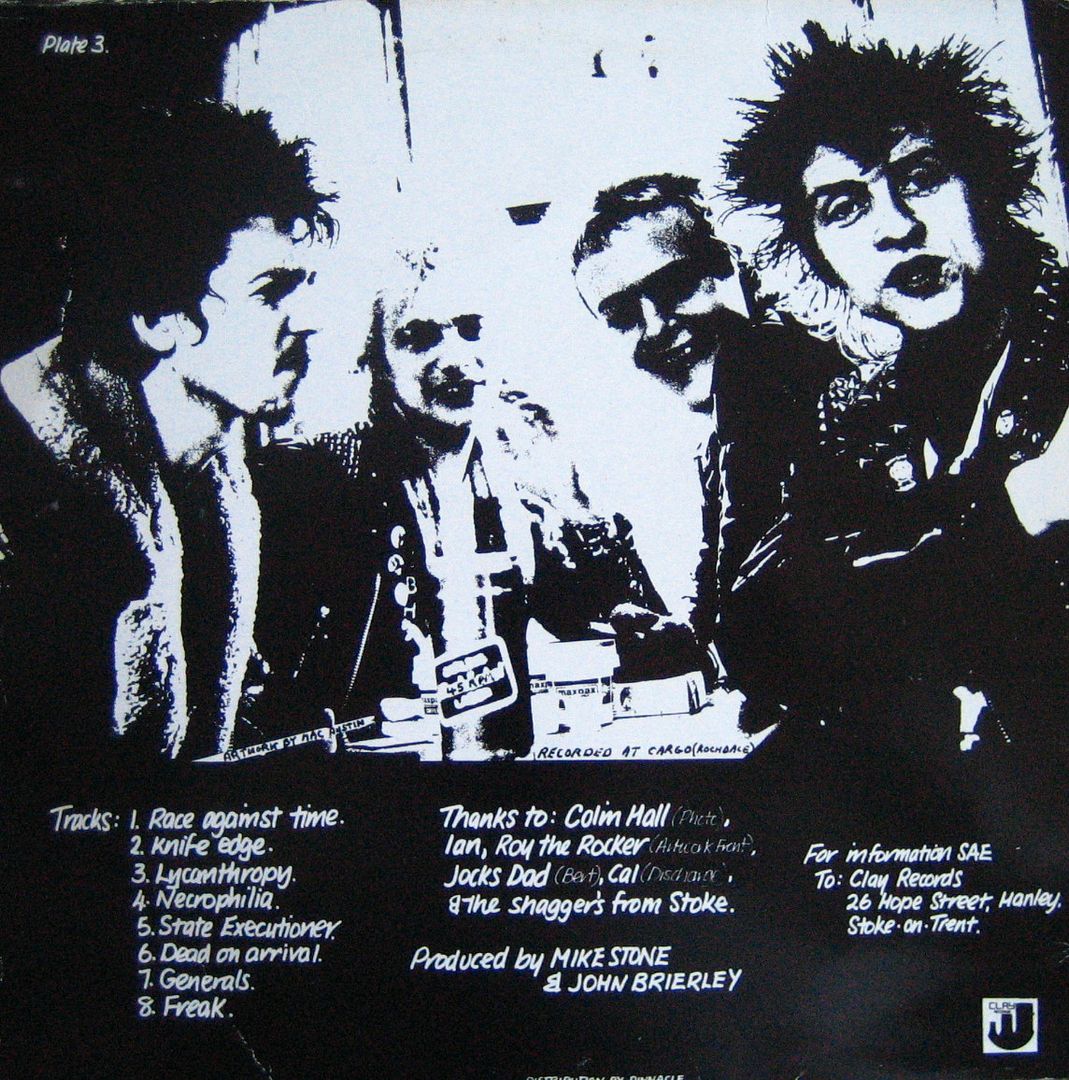 Race Against Time / Knife Edge / Lycanthropy / Necrophilia
State Executioner / Dead On Arrival / Generals / Freaks / Alcohol (?)
Charged G.B.H, a band significantly more  inspired by Motorhead than by The Clash, came out of Birmingham, kicking and screaming in 1979. Uploaded today is the debut 12″ EP released on Clay Records in 1981 and apart from the last track 'Alcohol', all the tracks strangely enough still sound great! That last track 'Alcohol' never sounded great even in those soon to be UK82 days…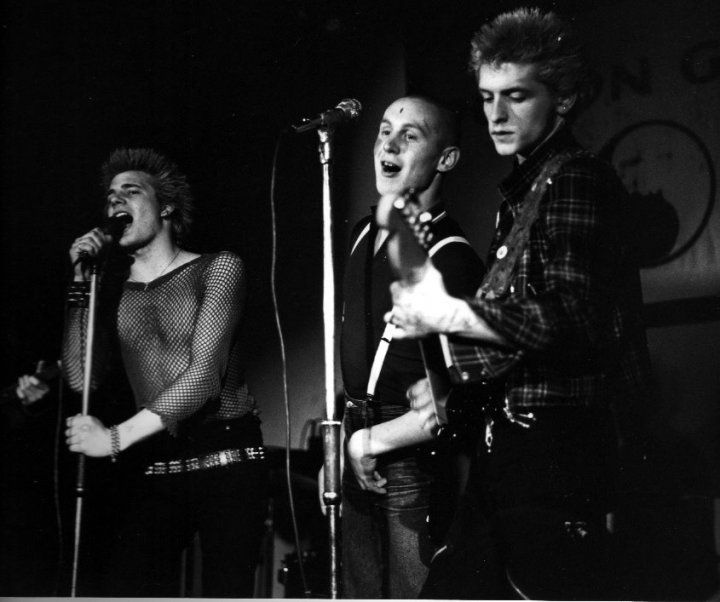 The photo below is a still from the video 'Give Me Fire' featured on the Tube music programme in 1982, the text below is a section from a letter written a few days ago from H.M. Prision Gartree by Gary Critchley. The much earlier photo above is courtesy of Sean McCarthy.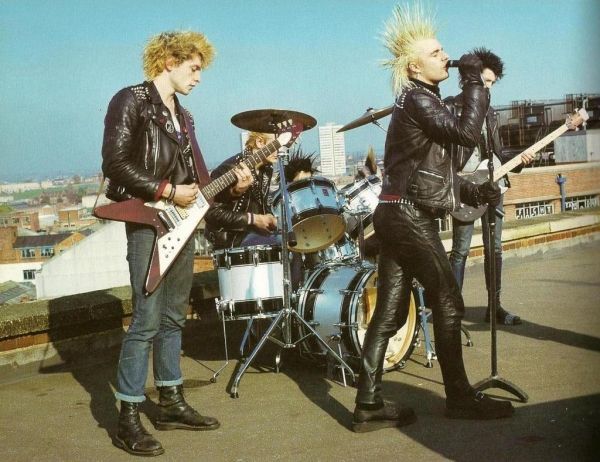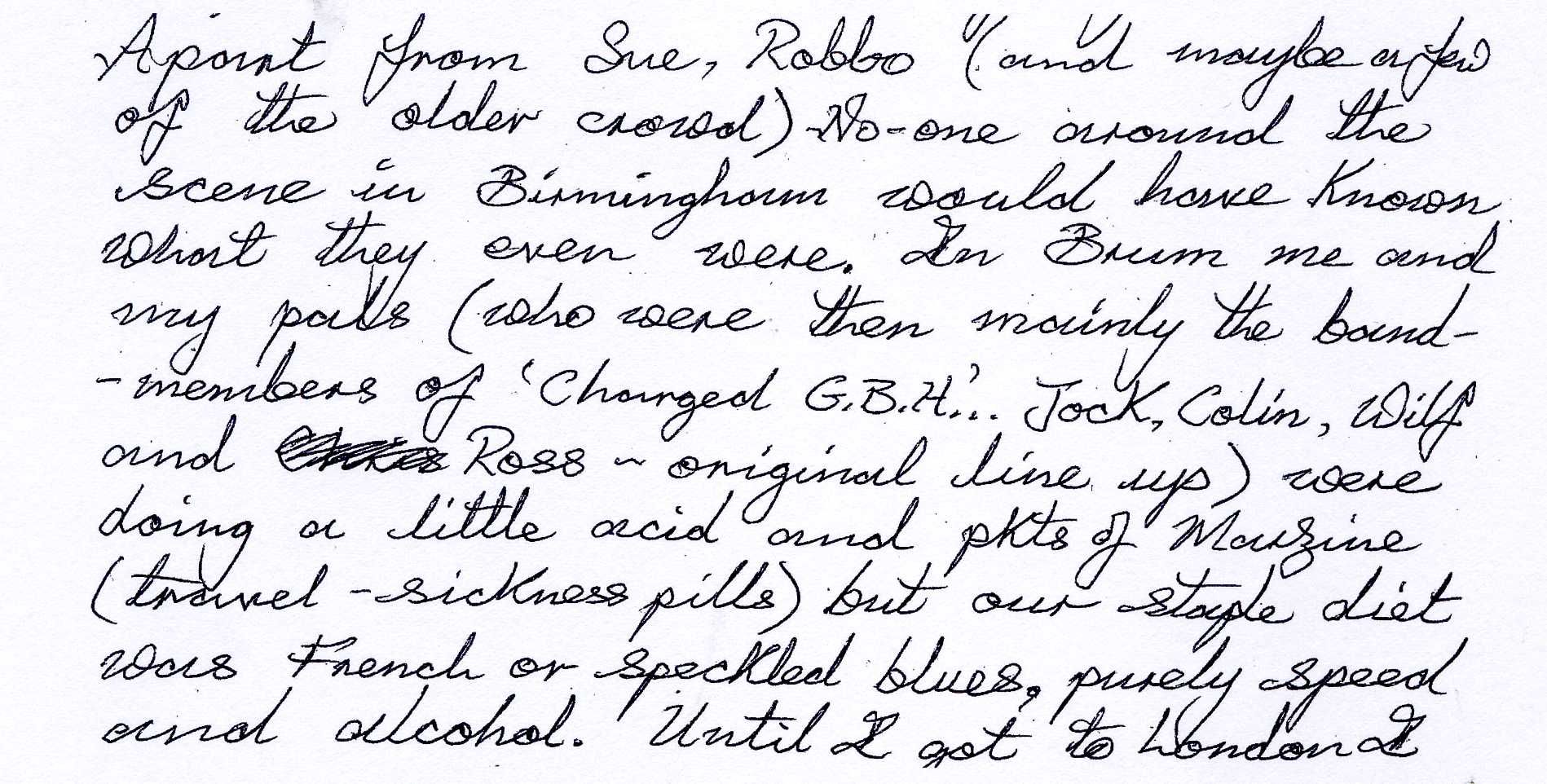 This post is dedicated to Gary Critchley A.K.A Crap, a man who knew Charged G.B.H. in the very early days of the band's formation and who ventured to Campbell Buildings near Waterloo in the summer of 1980. The events that followed a matter of weeks after his arrival were rather tragic for all concerned.
More information on Gary Critchley is available on the post HERE.