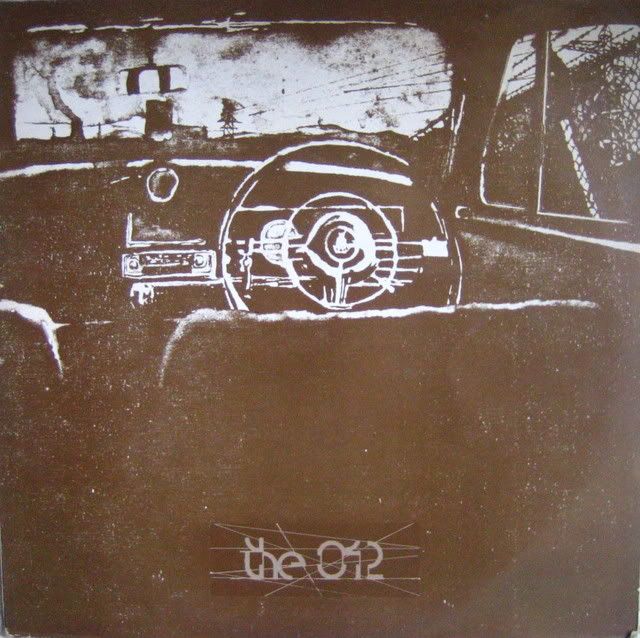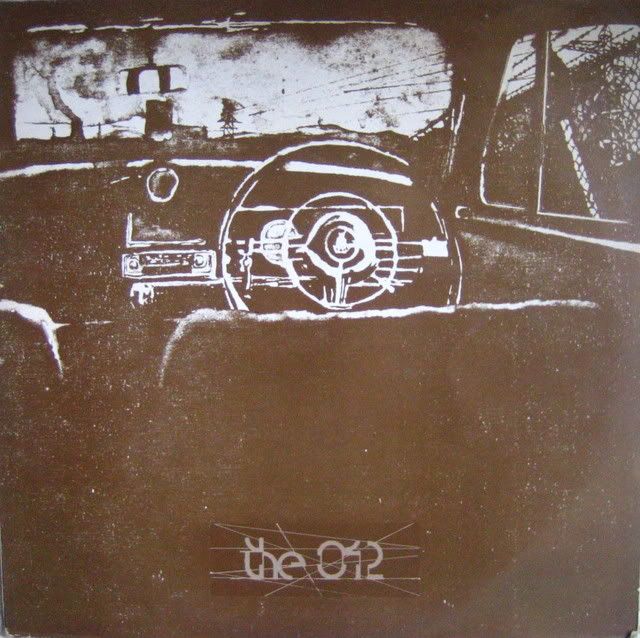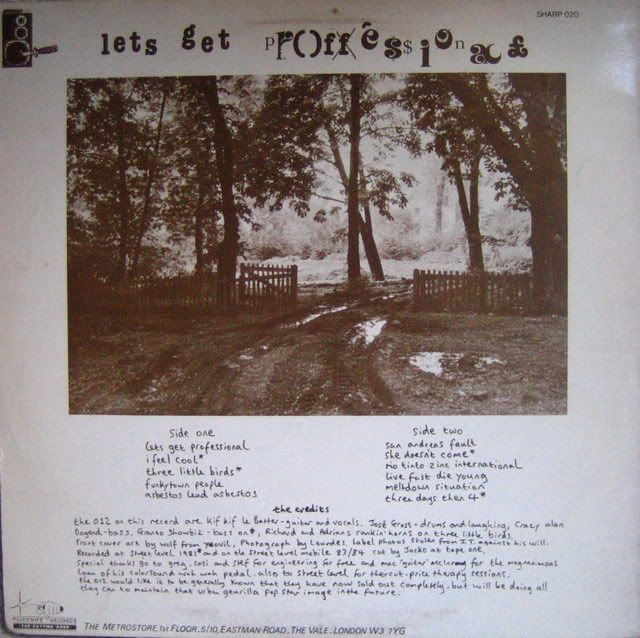 Lets Get Professional / I Feel Cool / Three Little Birds / Funky Town People / Asbestos Lead Asbestos
San Andreas Fault / She Does Not Come / Rio Tinto Zinc International / Live Fast Die Young / Meltdown Situation / Three Ways Then Four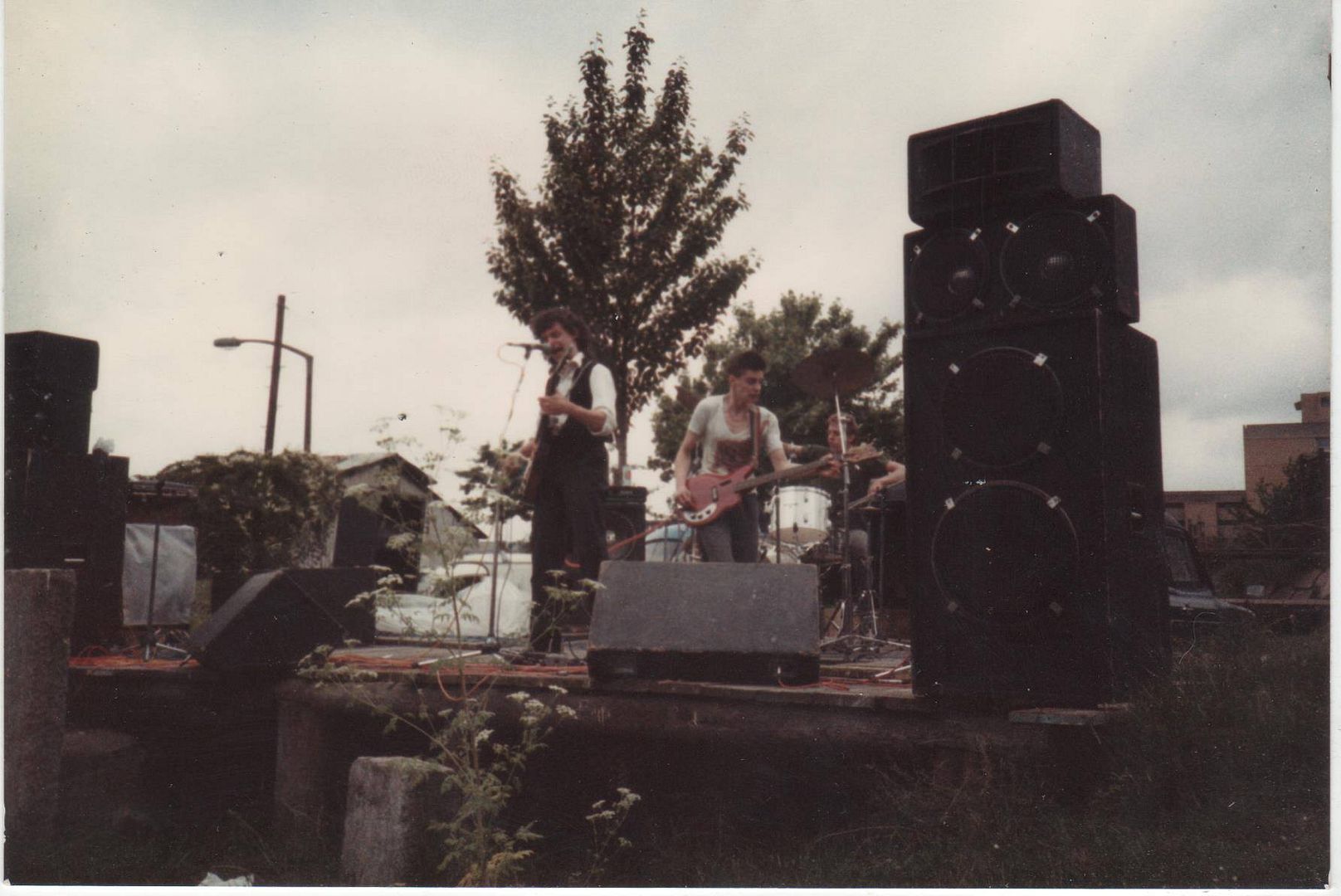 012 was a band formed by Keith Dobson AKA Kif Kif Le Batter, one time drummer and sometime vocalist with Here And Now, in West London squats in 1980. The music was liberally drenched with Dread At The Control, Metal Box and Clash City Rockers inspiration.
Released material on Fuck Off Tapes, some of which I will need to borrow, anyone with the cassette 'White Patterns On Her Dress' please contact me, Jon from PART CHIMP has requested it and I do not own a copy. Please get in touch if you know someone who does and can sort me out.
Went on to become World Domination Enterprises who were involved in a small way during the C86 indie scene, with a re-recorded version of Asbestos Lead Asbestos. Photograph of 012 at Meanwhile Gardens 1982 courtesy of Tarquin D. T.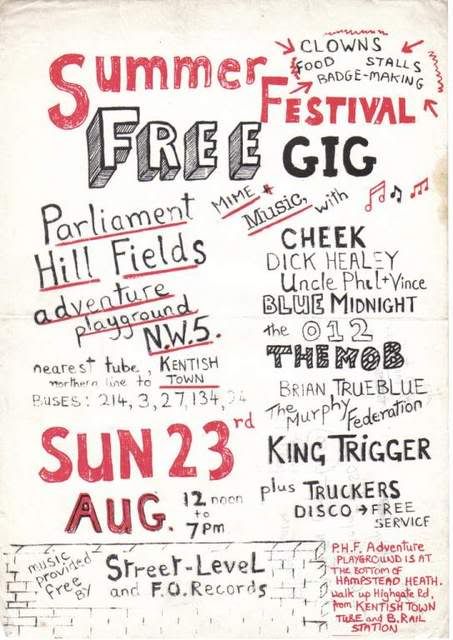 Note: The first time the Kill Your Pet Puppy Collective saw The Mob live, I am informed, was at the gig above with the 012 also performing. Also interestingly, resident Mob artist Wilf (RIP) gave 012 the artwork for the front sleeve above.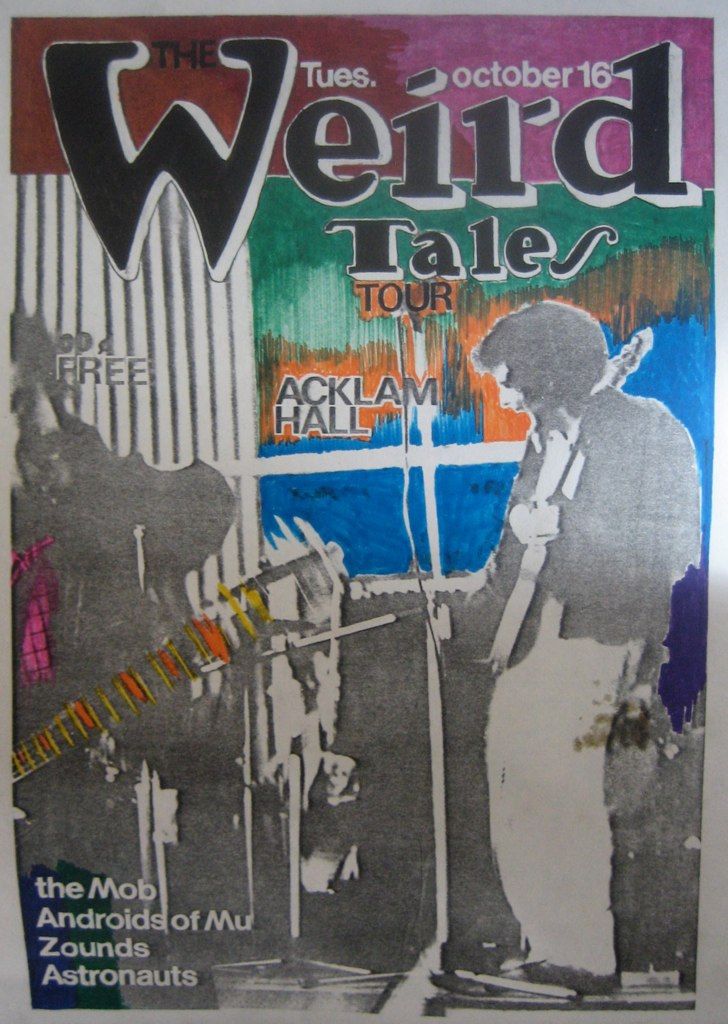 Weird Tales poster advertising a gig at the Acklam Hall in October 1979. The featured band on this poster are 012. (Nick Godwin collection)