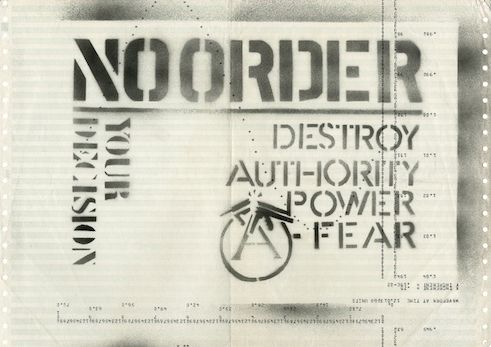 'SOMEDAY ALL THE ADULTS WILL DIE'
Punk Graphics 1971- 1984
Hayward Gallery Project Space
14 September – 4 November 2012
Admission Free
From 14 September to 4 November 2012, the Hayward Gallery Project Space on the South Bank in London will host 'Someday All the Adults Will Die': Punk Graphics 1971 – 1984, a comprehensive overview of punk graphic design from before, during, and after the punk years. Curated by Johan Kugelberg and Jon Savage, the exhibition will include several hundred pieces of previously unseen material from private archives and collections: home made cassettes, fanzines, posters, handbills, records and clothing. Highlights include work by Gee Vaucher, Jamie Reid, Gary Panter, Raymond Pettibon, John Holmstrom and Penny Rimbaud, alongside numerous anonymous artists.
Schedule of Events:
Press View: 11am – 1pm Thursday 13 September
There will be a panel discussion moderated by exhibition co-curator Johan Kugelberg (Thursday 13 September at 7pm, £10). Tickets can be purchased HERE
The panel discussion at the Purcell Room, Southbank Centre will explore the provocative graphic art that developed alongside punk rock. Panelists will include Tony Drayton, editor of Ripped & Torn, one of the first UK punk fanzines, and Kill Your Pet Puppy – arguably one of the most aesthetically interesting anarcho-punk fanzines of the '80s; William Gibson, award winning writer and seminal cyberpunk novelist; John Holmstrom, writer, cartoonist and legendary editor of the iconic Punk magazine; and artist Gee Vaucher, whose record covers and newsletters for anarcho-punk band Crass in the late 1970s and early '80s influenced graphics for political protest as well as for music.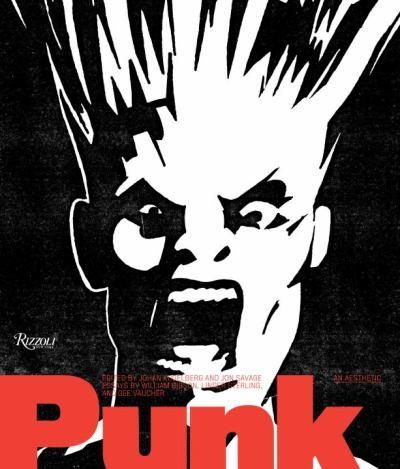 The exhibition coincides with the publication of  Punk: An Aesthetic by Johan Kugelberg and Jon Savage, published by Rizzoli.
"If you don't like the culture you are spoon-fed, you can make your own. It worked wonders at the end of the seventies, and all these jagged, chiaroscuro urgent masterpieces of graphic design, executed by art school masters alongside anguished adolescents continue to reverberate as get-up-and-get-on-with-it eyeball-pleasers." – Johan Kugelberg, co-curator
Spanning a range of different media, works presented in 'Someday All the Adults Will Die': Punk Graphics 1971 – 1984 include: various ephemera such as clothing designed by
Vivienne Westwood and Malcolm McLaren; early press releases and pamphlets for the Sex Pistols and the Ramones; publications and early fanzines including London's Outrage, Punk, Sniffin' Glue, and Suburban Press; a rare chance to see and hear a collection of DIY 7" records from international punk labels and artists of the period; situationist-informed prints produced at art school by Malcolm McLaren; limited edition Black Flag prints from the early 1980s by Raymond Pettibon; a Linder Sterling flyer for a 1978 Joy Division performance in Manchester; and six banners used to advertise The Great Rock 'n' Roll Swindle, a 1980 'documentary' film about the Sex Pistols, designed by Jamie Reid – whose cut-and-paste aesthetic became synonymous with the graphic imagery of the punk movement, particularly in the UK.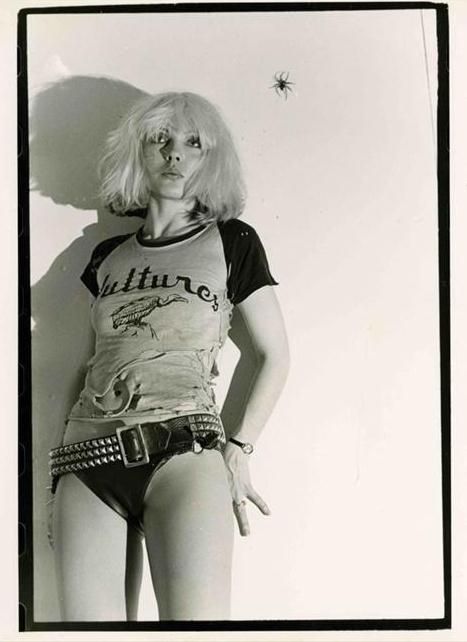 Curators:
Johan Kugelberg is the author of The Velvet Underground: New York Art, and also organises exhibitions and runs Boo-Hooray gallery in New York. He is also the founder of the Cornell University hip hop history and punk history archives.
Jon Savage is a journalist and the author of England's Dreaming: Sex Pistols and Punk Rock and Teenage: The Creation of Youth Culture, among many other books. 
Southbank Centre is the UK's largest arts centre, occupying a 21-acre site that sits in the midst of London's most vibrant cultural quarter on the South Bank of the Thames. The site has an extraordinary creative and architectural history stretching back to the 1951 Festival of Britain. Southbank Centre is home to the Royal Festival Hall, Queen Elizabeth Hall, Purcell Room and the Hayward Gallery as well as The Saison Poetry Library and the Arts Council Collection. www.southbankcentre.co.uk.
For more information, contact visit our website HERE
Boo-Hooray is an exhibit space dedicated to 20th/21st century counter-culture ephemera, photography and book arts. We publish catalogues, books, artists' books and LP's regularly, as well as arrange readings and performances.
Address:
265 Canal St, 6th Floor, Chinatown NYC
boo-hooray.com